Arterritory photo-stories on artists: Estonian artist Jaanus Samma 6
Arterritory.com
06/04/2017
Photos: Agnija Grigule
Jaanus Samma (1982) is a visual artist, and has recently been called the hottest player on the Estonian art scene.
Samma studied printmaking at the Fine Art department of the Estonian Academy of the Arts (EKA), acquiring a BA in 2005. After these studies, he attended École Supérieure Estienne des Arts et Industries Graphiques and Paris 8 Saint-Denis in France, later returning to EKA to complete his MA in fine arts in 2009.
Today, Jaanus Samma is quite well known in the Baltic region – he won the Köler Prize (an Estonian contemporary art prize) in 2013 for "Chairman. The Opera", a fictive opera about the most notorious gay man in Tartu. He was also chosen to exhibit at the Estonian Pavilion at the 56th Venice Biennale.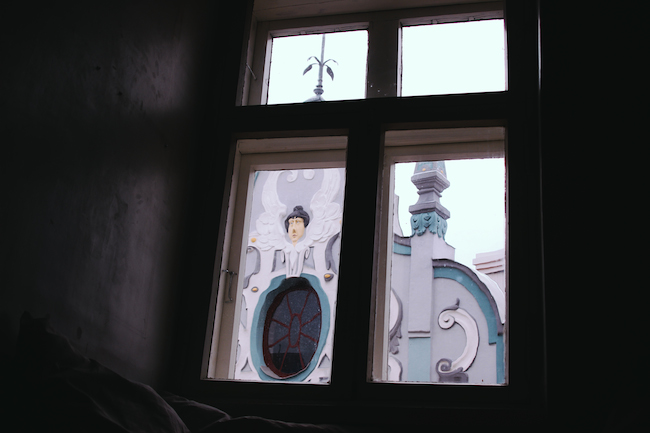 Arterritory.com visited Samma's studio in Tallinn and posed the following two questions:
What is one of the most important things in your studio?
I think one of the most important things in my studio is my art collection. It is not big, but there are some really important works for me, for which I have traded with other artists. Another thing I appreciate in my studio is the view from my window – I can see a huge black cat sitting on the roof of the building opposite mine.
Describe a typical day in your studio.
I am afraid I don't have a typical day in my studio. The way I use my studio depends on the work or the project I am working on at the moment. Sometimes it is more like a place for storage, sometimes it's a classic artist's atelier in which I work day and night – for example, like right before my Venice biennial exhibition. But often, it is just a place to think and be on my own. From time to time I use the place as a kind of hotel – when my friends from other countries come to visit Tallinn.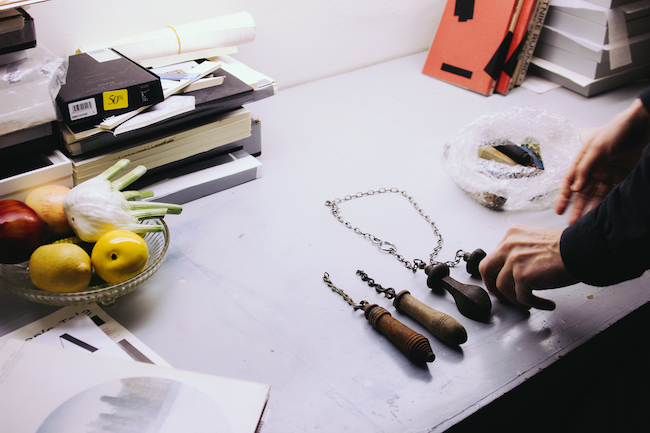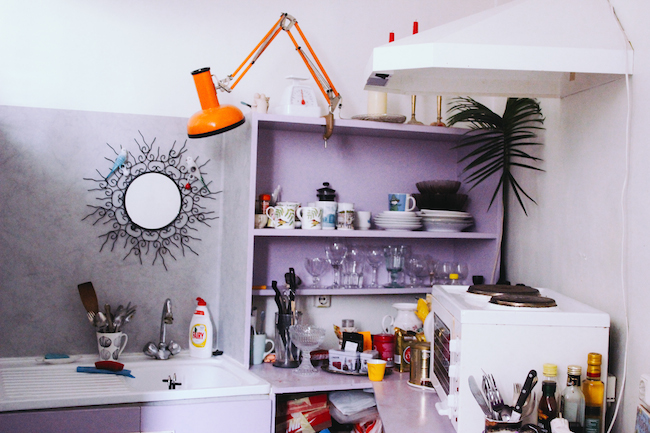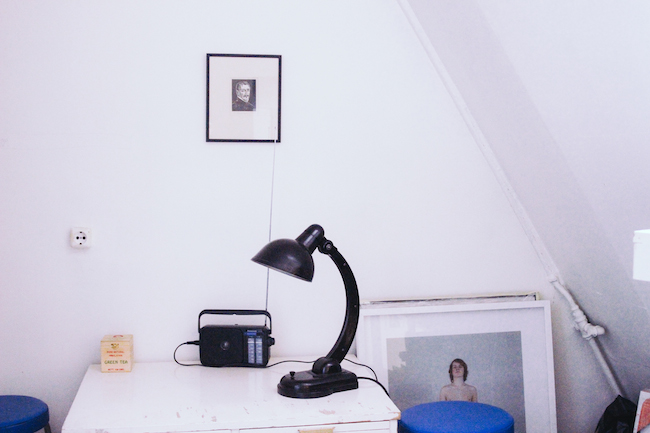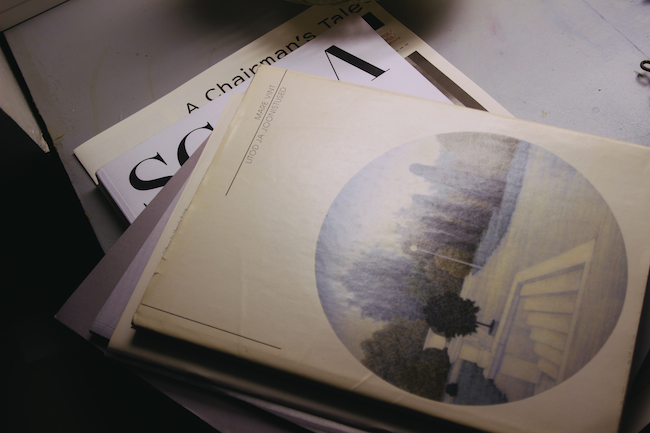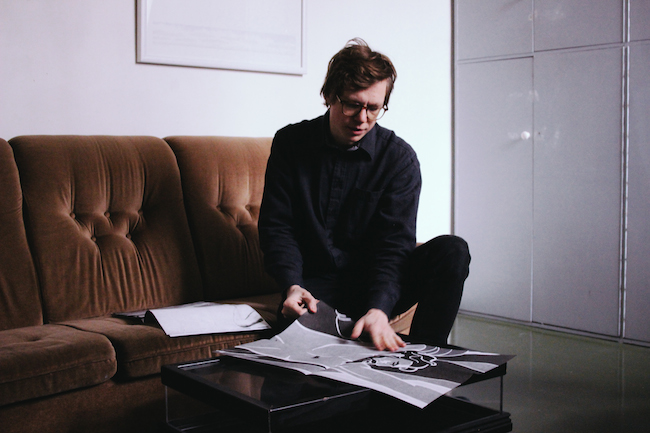 Related texts:
Review about Jaanus Samma's latest solo exhibition "Divider", at Temnikova & Kasela Gallery
Q&A with Jaanus Samma on his "Not Suitable For Work. A Chairman's Tale" at the 56th Venice Biennale