Lithuanian Pavilion receives the Golden Lion at the 58th Venice Biennale! 0
Arterritory.com
11/05/2019
After opening events, May 11, 2019 marks a day of the 58th Venice Biennale when the exhibition officially opens to the public and when the awards are being given to the most notable participants.
The Golden Lion for best national participation at the 58th Biennale went to Lithuania, which presented 'Sun and Sea (Marina)', an opera about climate change by Rugilė Barzdžiukaitė, Vaiva Grainytė, and Lina Lapelytė (curated by Lucia Pietroiusti). It was selected from among about 90 national pavilions.
The team of Arterritory.com cordially congratulates artists Lina Lapelytė, Vaiva Grainytė, Rugilė Barzdžiukaite and the Sun & Sea: Marina - at the 58th La Biennale di Venezia with the Golden Lion award!
'Sun and Sea (Marina)' is an opera and a performance, displayed in a historic quayside building within the Marina Militare, a space never before used during the Biennale. This project brings up to 20 participants and singers together for a durational performance and takes place on an artificial beach composed through music, light and specific architecture. While the vacationers are lying on the hot ground, the audience observes them from above – through the point of view of the sun. Yet this work is not just a reminder of "better days"; the core idea of the work concerns the ecological issues of today – while some are lying on the beach, social and environmental crises are still emerging.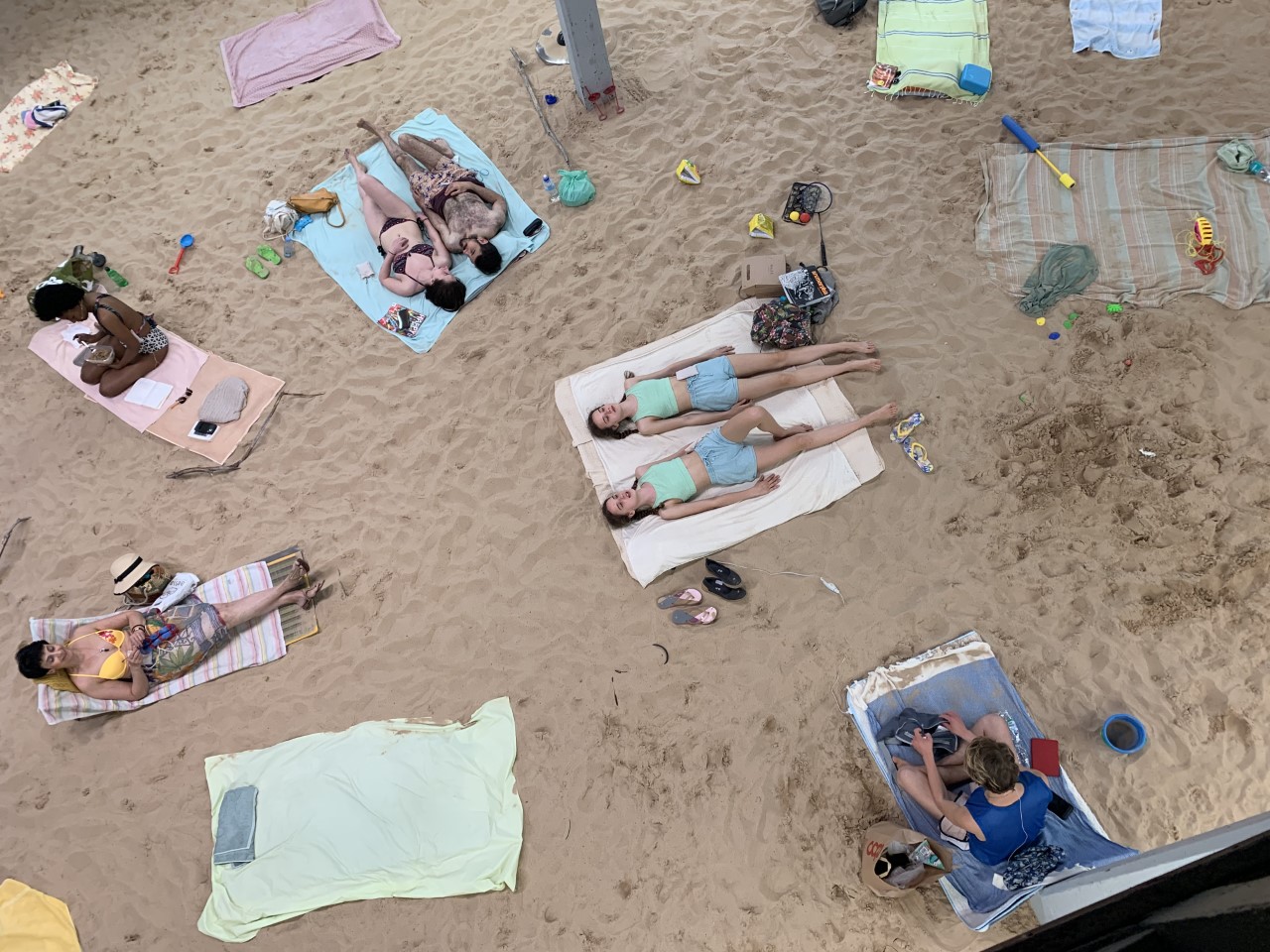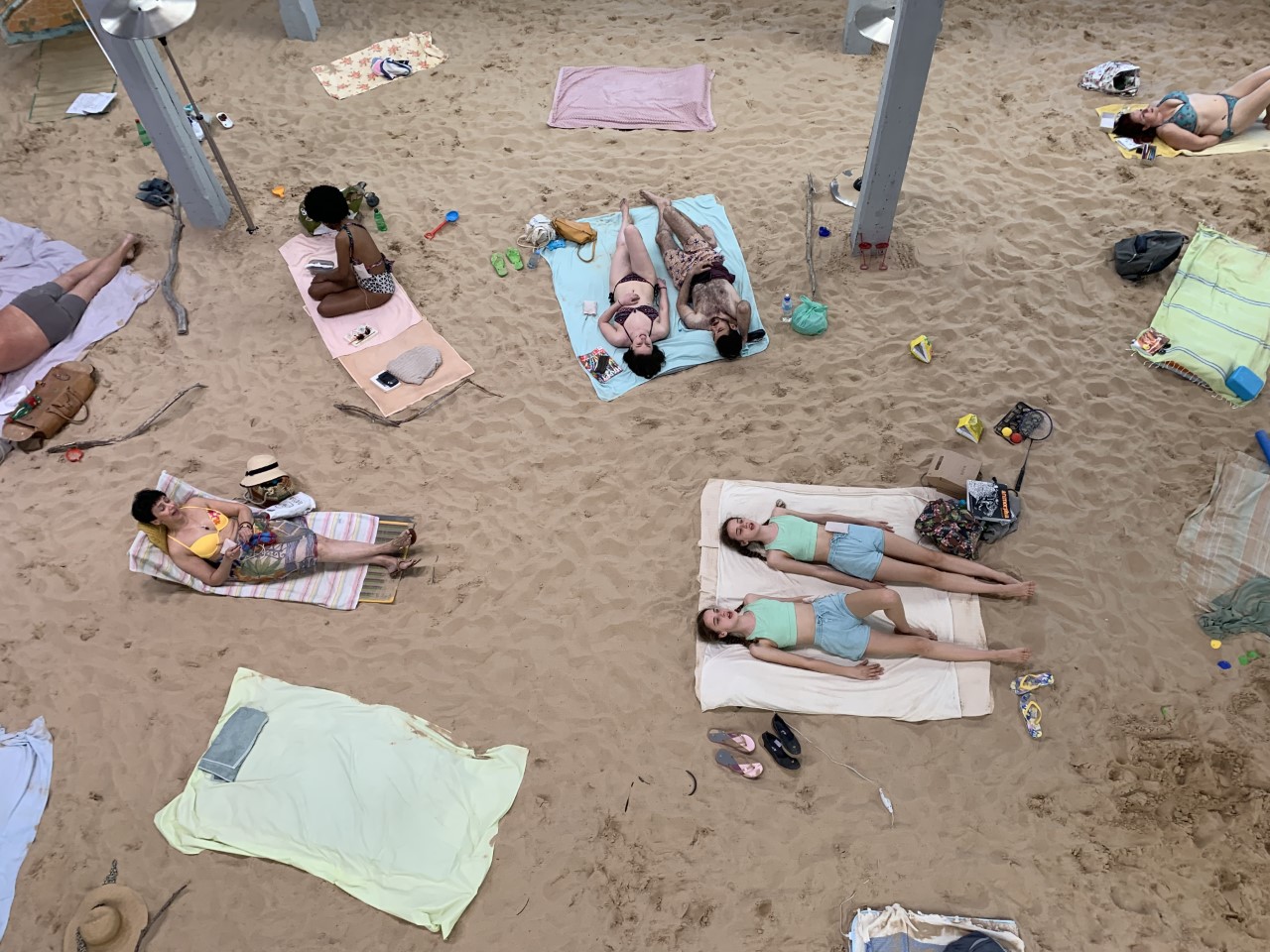 READ IN ARCHIEVE: An interview with Rugilė Barzdžiukaitė, Vaiva Grainytė and Lina Lapelytė, the artists representing Lithuania at the 2019 Venice Biennale