An art fair with a personality 0
An express-interview with Ilaria Bonacossa, Director of Artissima International Fair of Contemporary Art
Arterritory.com
30/10/2018
"25 years of art" – is one of the slogans for the International Fair of Contemporary Art Artissima. It is, of course, this significant milestone of the fair that will be celebrated this year. From Friday November 2 to Sunday November 4, Artissima will open its doors to all visitors at the OVAL Pavilion in Turin.
Ever since its founding in 1994, Artissima has firmly stayed between the conceptual and contextual boundaries of contemporary art. As the only art fair in Italy that focuses entirely on contemporary practice, experimentation and art research, Artissima is an attractive meeting point for a wide range of curators, patrons and collectors.
The official topic of the 25th edition of the art fair is the meaning of time – Time is on our side. Although it is not meant to be seen as "a static freeze-frame of memory and celebration", the saying, both metaphorically and in a visionary way, suggests to draw attention to the success of Artissima. And not without reason – over these 25 years, this international art fair has welcomed more than 1390 galleries from 63 countries, and has thereby proved its vitality and long-term competitiveness.
For the second year in a row, the art fair will be directed by Italian curator and art historian Ilaria Bonacossa, who has previously worked as a research assistant for the 2003 Whitney Biennial, as a curatorial assistant for Manifesta 3 in Ljubljana, and in 2007, was a member of the Golden Lion jury at the Venice Biennale. This year she has divided Artissima into four sections (Main Section, Dialogue, New Entries, Art Spaces & Editions), each one containing galleries with diverse experience as well as a broad list of special projects. In an express-interview for Arterritory.com, Ilaria Bonacossa provides a closer look at the 25th edition of Artissima, and moreover, admits that time is on the side of those who want to experience the world of art.

Visual identity, Hall of Fame, Artissima 2018, by FIONDA
This year Artissima is celebrating its 25th anniversary. Over these last 25 years, both the art world and the art market have markedly changed – how has Artissima changed during these years?
From being a fair for collectors and art critics, Artissima has changed into an international event that attracts more than 52000 visitors and galleries from 35 countries, thereby offering a perspective on the development of global art production. The fair has grown, but it has also maintained its intimate relationship with art and has remained a preferred destination for curators and art critics. The biggest change is that our partners – first and foremost, UniCredit – are sustaining our activity with a conviction of how unique the Artissima experience can be.
What is the main focus of Artissima? What makes it special or different from all the other art fairs?
Artissima has always had a curatorial personality. The fair focuses on discovering emerging talents and rediscovering overlooked talents before other fairs do. I believe that the fact that Artissima is not extravagantly expensive, in addition to the certain type of brave collectors that visit it every year, have pushed the galleries to experiment with their stands and bring strong shows that perfectly fit the standards for institutional presentations. Artissima has always been a stepping stone for the development of galleries that eventually become leaders in the international art world, and this is why collectors are happy to come and discover artists who will someday have strong careers. This year we're celebrating 18 years of the illy Present Future Prize. This marks an incredible history and we are celebrating this partnership with a special video that tells the story of the winners.

Oval, Artissima 2017, Photo: Perottino – Alfero – Bottallo – Formica

How would you characterise the fair's impact on the image of the city of Turin, which is historically famous for not only being a cultural centre but also for its auto industry?
Turin has changed enormously in the 25 years since Artissima's birth – from an industrial city to a city of tourism and culture. Turin and Piedmont were the first regions in Italy that made contemporary art central to their development and identity. This happened with Artissima and with important international institutions like Castello di Rivoli in the early 90s, and then with international private museums such as Fondazione Sandretto Re Rebaudengo and Fondazione Merz, the Museum of Cinema, and Fondazione Ettore Fico.
What is lovely about the city is its air of melancholy, which is a result of the contrast between its royal past, its industrial history, the legacy of magic and esotericism, and investments in innovation and technology. Turin is still an affordable city where artists can live and enjoy high-quality food and wines, and visit cafés that have been active for more than 100 years.
2018 also marks 100 years since the birth of Carol Rama, a unique artist that is now being internationally recognised as a visionary and whose practice is strongly linked to the city.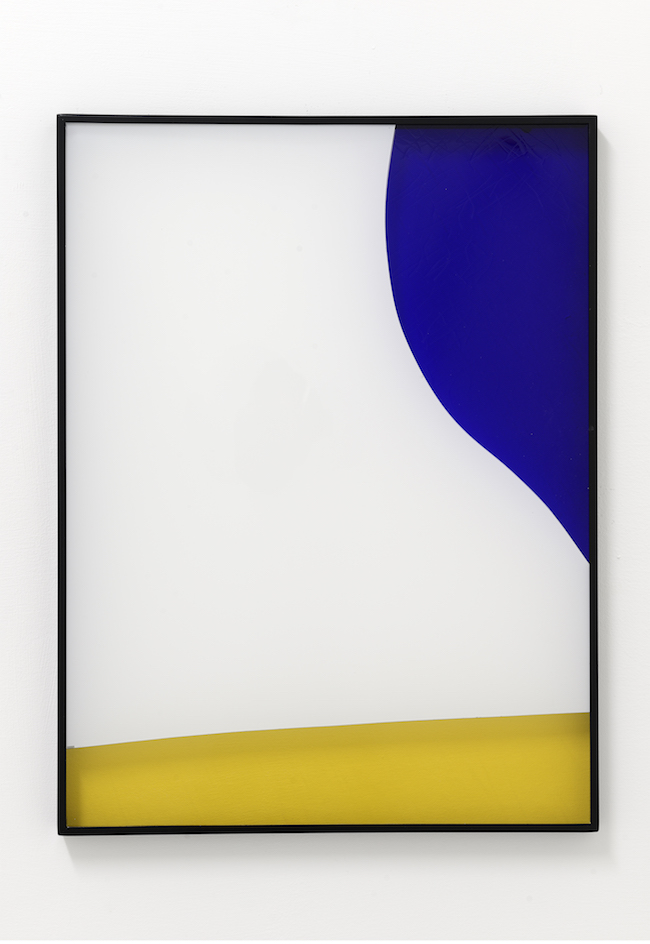 Alek O. Zig Zag, 2014. 42 x 56 cm. Glass fragments. Courtesy Frutta Gallery

195 galleries are participating in Artissima this year, and there is a list of impressive special projects as well. Could you mention some of the highlights of Artissima 2018?
We are proud to have 195 galleries from 35 countries, with new galleries from Africa, the Philippines and Asia, as well as a significant return of galleries from Latin America. This year we are launching Sound, a new section on contemporary sonic research. An integral part of the fair will be set up outside the institutional spaces of Artissima, at OGR – Officine Grandi Riparazioni of Torino, showcasing 15 individual sound projects selected by an international duo of curators: Yann Chateigné Tytelman, a curator and art critic in Berlin and an associate professor of art history and theory at HEAD Geneva; and Nicola Ricciardi, the artistic director of OGR. We have also launched two new projects: Artissima Junior, conceived and realised in collaboration with Juventus, which involves children in an immersive and participatory artistic experience. Artissima Junior is organised as a workshop set up inside the Oval, where hundreds of children, together with the Argentinian artist Alek O., are invited to make a large environmental installation.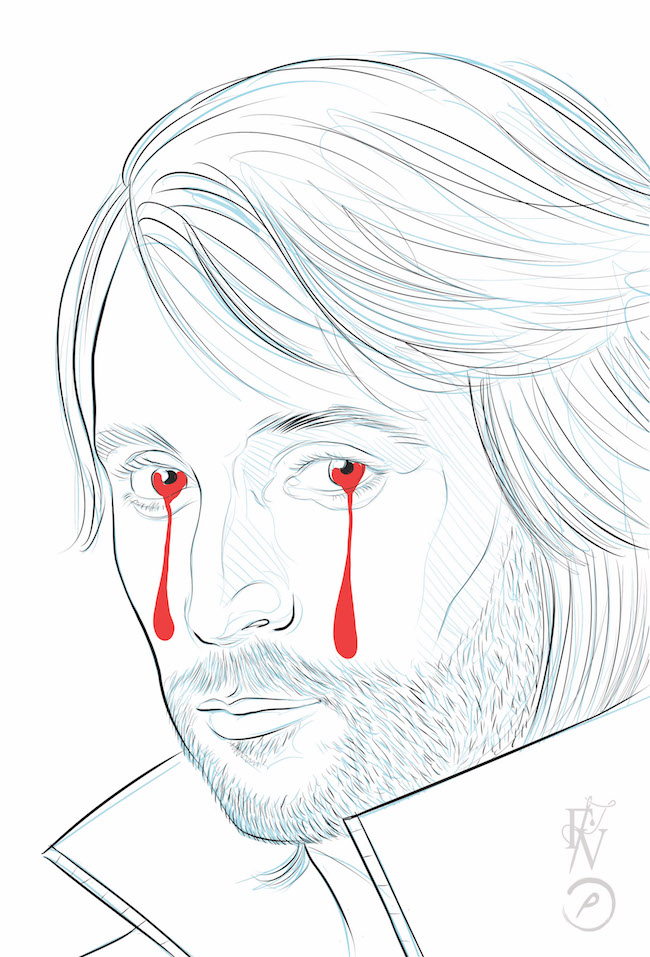 Francesco Vezzoli, Take My Tears | Courtesy Treccani Arte

Furthermore, Alfabeto Treccani is a new project being done by Artissima in collaboration with Treccani National Encyclopedia: a narrative of Italian contemporary art in images as seen through a series of art multiples specifically created by Italian artists from different generations such as Diego Perrone, Marisa Merz, Francesco Vezzoli, Rosella Biscotti, and Piero Golia.

Visual identity, DAF Struttura, by FIONDA

Jan St. Werner's itinerant, modular DAF Struktur (Dynamische Akustische Forschung), Academy of Fine Arts, Nuremberg, 4-8 July, 2018.

Artissima 2018 (in collaboration with Combo) is launching the Artissima Experimental Academy. Could you tell me more about that project?
The first appointment of the Artissima Experimental Academy draws on the past and present history of acoustic research with the DAF Struttura project, as coordinated by Zasha Colah (an independent curator based in Turin/Mumbai) in collaboration with Jan St. Werner (founder of the music group Mouse on Mars, Professor at the Academy of Fine Arts Nuremberg, and a visiting professor at the ACT Department of Arts Culture and Technology at MIT – Massachusetts Institute of Technology). DAF Struttura is a free, temporary experimental school, a light- and sound-immersive environment that involves 25 international students selected through an open call who will live together for five days in geodetic tents. DAF Struttura infuses learning with a participatory experimental and technological dimension, welcoming international speakers, experimenters and artists into an environment – "struttura" – that synthesises sound, acoustic research, art and performance, thereby giving the fair's visitors the opportunity to tune into, or join a variety of events (lecture-performances, discussions, acoustic experiments, listening to archival recordings of experimental sound history, staging and choreography) in order to consider an auditory approach in understanding and sculpting the world around us. The project is structured as a true course/workshop, recreating in the Oval a modular space that has been set up by the students of Nuremberg Academy; it is simultaneously an auditorium, a production studio, a radio station and a stage, as well as a platform for encounters with speakers from the world of acoustic experimentation and robotics.

Oval, Artissima 2017, Photo: Perottino – Alfero – Bottallo – Formica
How would you characterise the collectors scene at Artissima?
We are very proud and pleased this year to be hosting 15 groups of museum trustees and patrons. This is important for the fair because of their passion and knowledge. We try to attract collectors who truly love art and don't simply see it as an instrument of investment. Sections like Disegni, launched in 2017, are instruments to help a new scene of younger – and maybe more shy – collectors still in the process of becoming comfortable with acquiring contemporary art.
You have been the Director of Artissima since 2017. What is the main challenge for you in this position, and also in terms of the current art market situation?
For a curator, directing an art fair is a significant shift that implies having a vision and a lot of energy, but it facilitates the work of the galleries and allows you to not be involved on a first-person basis in the artistic choices. Artissima has to rethink and constantly reinvent both its way of functioning and its relationships with the galleries, since this should be done as a partnership. The first duty of the fair is to facilitate the galleries' activities. We are significantly investing in our digital platform in order to offer contacts and networking occasions to our galleries – not just during the days of the fair but all year round. Having a gallery has become extremely competitive, and we are very strict in our selection because we really want to select galleries that are investing in promising artists and experimental projects.

Ilaria Bonacossa. © Silvia Pastore