Beauty is real
An express-interview with Dr Yael Reisner, head curator of TAB 2019
21/08/2019
From 11 to 15 September, the Opening Week of the region's biggest architecture and urban planning festival, Tallinn Architecture Biennale (TAB), will be celebrated within a scope of four exhibitions of the main programme, a satellite programme, the two-day symposium "Beauty Matters. Just Like Love, It's Real", and a conference titled "Space and Digital Reality".
The head curator of TAB 2019 is Dr Yael Reisner (Yael Reisner Studio), who combines her architectural practice with research, teaching and work. The curatorial topic "Beauty Matters", which was selected from an international open call, has been a research interest of Dr Reisner over the last decade and focuses on the subject of how beauty can reflect a cultural shift and play a significant role in the contemporary world. While many architects of today misinterpret beauty as something trivial, or whose "time has come to an end", the Tallinn Architecture Biennale 2019 will gamely try to prove the opposite as well as raise discussion about beauty and how important it is.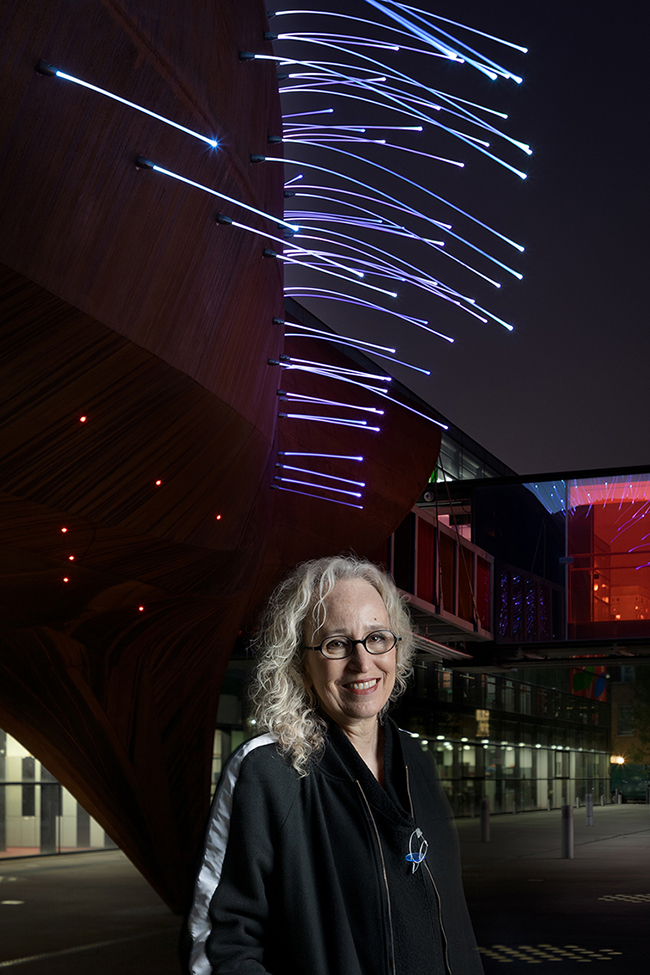 Dr Yael Reisner, TAB 2019 Head Curator ©NAARO
This year the Tallinn Architecture Biennale is dedicated to the theme "Beauty Matters". How did you come to such a choice of topic?
The latter part of the 20th century saw many architects associate the word beauty with shallowness and old-world, non-progressive values; a cultural bias expressed not only in architecture but also in politics, psychology, poetry and music. Paradoxically, the first measure of good architecture continues to be its capacity to create a great aesthetic experience despite a decades-long absence of aesthetics from architectural discourse.

Augmented Nature by Elena Marfedini ©Elena Manferdini

Beauty-ful(l) life by Kadri Kerge ©Kadri Kerge
Beauty is quite a broad and freely interpretable concept. What, to your mind, is beauty, and how can it be identified in architecture?
No one can define beauty in simple terms, nevertheless, just like love, it's real. Professor Semir Zeki, a British neuroscientist, claims that the experience of beauty is an essential part of our neurobiological makeup, leading to physical health and a sense of wellbeing.
When function took over as the prime form generator, aesthetic considerations were cast aside by generations of architects who captured their approach in a phrase that became a cliché by 2000, yet was the title of the Venice Biennale: "Less Aesthetics, More Ethics".
In celebrating beauty after some eight decades of denigration, the exhibition aims at exploring new aesthetics through the lens of habitation, bringing to the fore two burning issues prominent today in both architecture and society: the alienation of built environments, and ecological unfitness.

Temporal Environment by soma ©soma
This year will see the fifth edition of TAB. How important do you think it is that an event of this scale and relevance takes place specifically in Tallinn?
I think it reflects on Estonian architects' great ambition to not only celebrate architecture but to be informed as best they can – through exhibitions, lectures, and discussions – while networking with leading figures in the different disciplines involved. Moreover, we saw this year how more schemes than ever before were submitted from all over the world to the Vision Competition announced by TAB 2019, and how the world's best leading computational architects applied to the Installation Programme competition – from London, Los Angeles, Seoul, Belgrade, and Melbourne, to mention a few – which again means more networking as well as raising the local profile globally.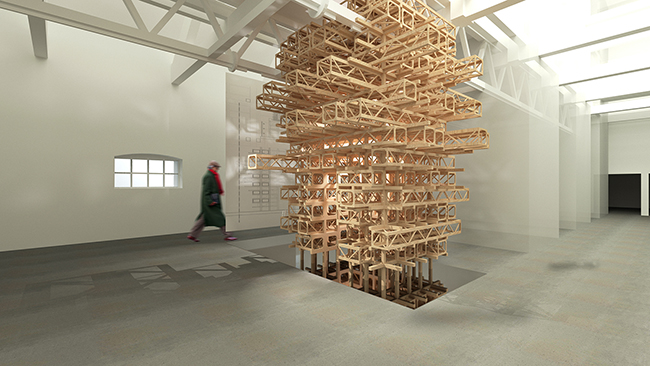 Transoccupation by MARCH studio ©MARCH studio
Could you tell us a bit about the programme line-up for the Tallinn Architecture Biennale 2019? What would you recommend visitors definitely not miss?
During the Opening Week of TAB2019 (11-15 September), and not only, visitors will be able to enjoy a wide array of events. The official programme includes the main Curatorial Exhibition "Beauty Matters", at the Museum of Estonian Architecture, featuring eight installations by eight architects (two Estonian and six from around the world – Tokyo [Sou Fujimoto], London, Melbourne, LA, and Vienna) as well as a unique VR Experience. At the same time, visitors can also experience right there, in front of the museum building, the winning proposal of the Installation Programme Competition: "Steampunk", a four-metre-high pavilion made of bended wood and constructed as a mixed-reality environment. I also recommend the two-day interdisciplinary symposium that will cover, along with architecture, topics such as neuroscience, mathematics, philosophy and poetry through presentations and conversations, plus a keynote lecture by the leading American philosopher Graham Harman. Also worth seeing is the Vision Competition exhibition at the Tallinn Creative Hub and the School Exhibition at the Estonian Academy of Arts. Moreover, a full schedule of satellite events – such as film screenings, photo exhibitions, installations and concerts inspired by architecture – will liven up the city centre of Tallinn.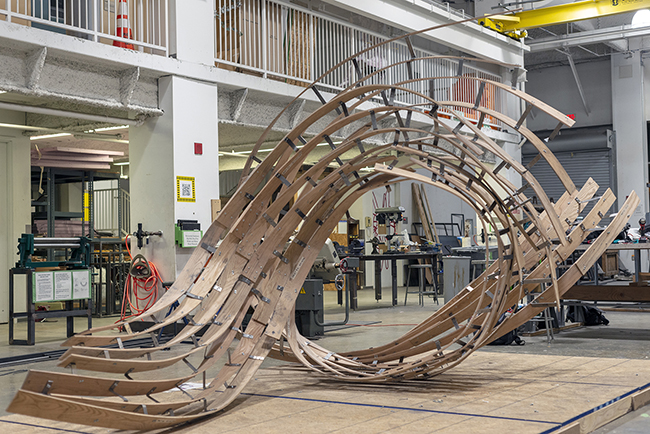 Steampunk installation by Gwyllim Jahn, Cameron Newnham (Fologram), Soomeen Hahm Design, Igor Pantic, Format Engineers ©Andrew John Wit