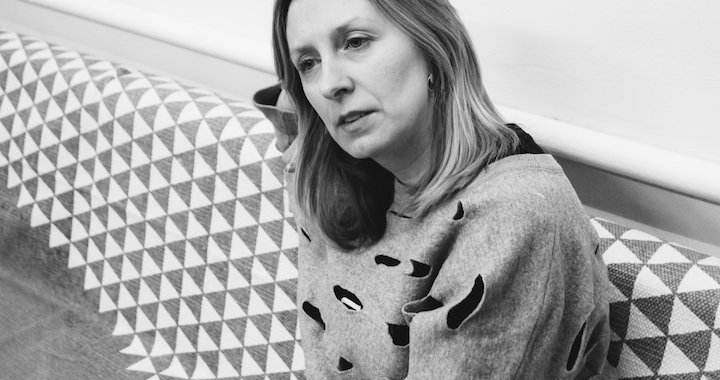 Arterritory photo-stories on artists: Estonian artist Marge Monko
12/02/2018
Photos: Agnija Grigule
In her photographs and video works, Estonian artist Marge Monko (1976) studies the social roles of women and their representation in society. Monko studied photography at the Estonian Academy of Arts, where she received her master's degree in 2008, and has also supplemented her education at the University of Applied Arts in Vienna, and HISK (Higher Institute for Contemporary Art) in Ghent. She's had solo shows in Tallinn, Helsinki, Budapest and Vienna, and has participated in more than 35 group shows in numerous countries around the world.
Her solo show "Women of the World, Raise Your Right Hand" will be on view at Molnar Ani Galeria (08.03 – 23.04) in Budapest as part of the upcoming "Budapest Photo Festival 2018". The exhibition presents a video, photographs and installations exploring the relationship between publicity and cultural values. Paraphrasing the title of manifesto by Lina Bo Bardi, it takes on the main subjects around which female identity is constructed in the publicity – beauty, desire, and fertility.
Arterritory.com visited Monko's studio in Tallinn and posed the following three questions:
Describe a typical day in your studio.
A typical day in my studio depends on the period of time. When I'm researching something, I can spend the whole day on the computer. Sometimes I wish no one would disturb me, sometimes I feel more social and look for someone to talk to in the building (many of my colleagues have studios on the same floor).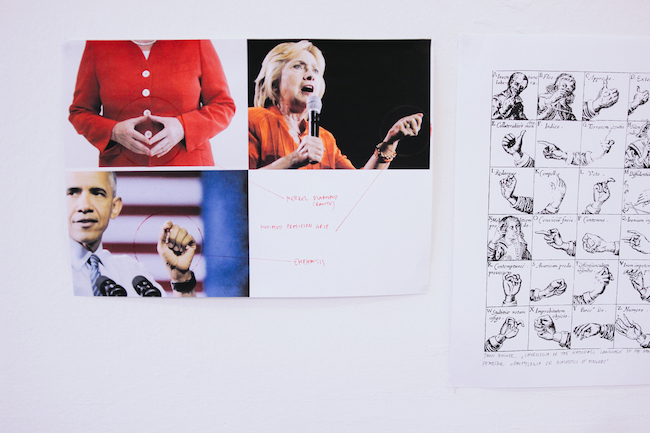 What is one of the most important things in your studio?
I have a kind of two-in-one place – most of my works are also stored there. So, it's very difficult to say what's most important. My main working tool is my computer. But there are also some objects that are important and that keep me inspired, e.g., my collection of mannequin hands and jewelry display items.
For the first seven to eight years of my practice, I didn't have a studio space, so I feel happy and privileged to have such an awesome workplace where all my working tools are at hand.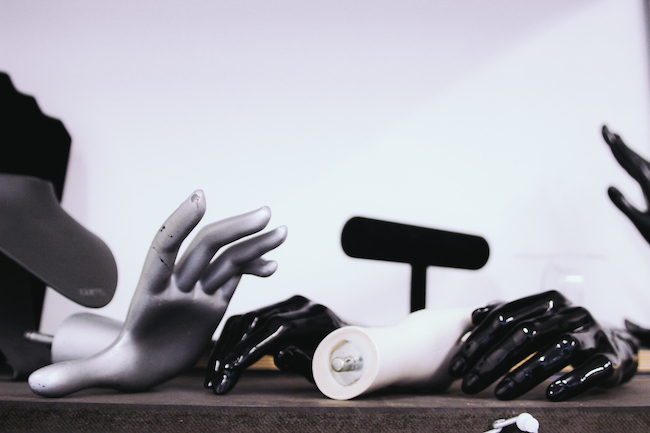 "What happens in the studio stays in the studio". If you agree, how would you comment on this statement?
This saying sounds a bit tacky, but I guess what is meant is that a studio is an intimate place where you can experiment and also fail. But I don't think that trial and error should only stay in the studio – I think we need more experimentation and vulnerability in the gallery spaces as well.