A Look Back at The Independent New York 2017
"Compared to the rodeo that is The Armory Show, Independent New York is like a yoga retreat (almost)"
Weronika Trojańska*
05/03/2017
Right after when the New York Fashion Week left the city, the spotlight fell onto another important event – the New York Art Fairs. Many people would ask, what are both if not about connecting, networking, establishing brands and trends on the market? "With another concentrated week of New York art fairs upon us, it is all too easy to knock the experience, which leaves collectors shuttling in a daze from pier to pier and artists feeling like cows visiting a slaughterhouse."[1] wrote Cornell DeWitt, art business strategist, in his recent text for The Art Newspaper, where he also pointed the "fair-tigue" syndrome "that galleries and visitors face, by allowing more galleries of the appropriate calibre to participate".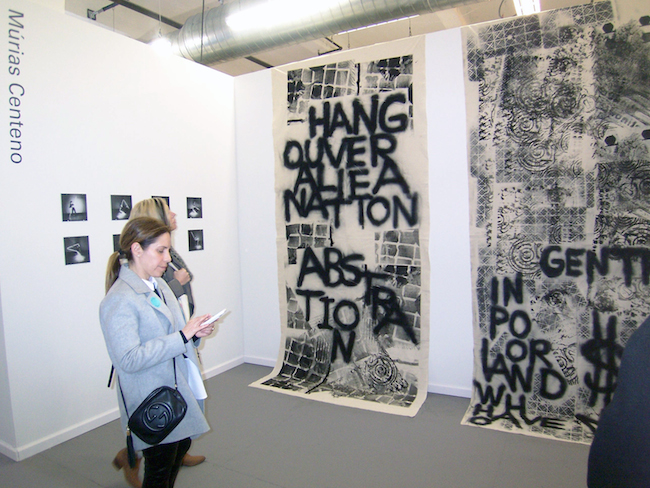 Múrias Centeno (Lisbon/Porto), installation view
During the prolonged weekend (from 2nd to 5th of March) the city is hosting more a few fairs and related art shows and events. Apart from the Armory Show, America's leading fine art fair, VOLTA, solo project fair for contemporary art, or showcasing new art NADA New York, the other significant position on the art market map belongs to the Independent New York.
Established in 2010 it has already emerged as a prominent art fair. Created by the gallerists Elizabeth Dee (Elizabeth Dee Gallery in New York City) and Darren Flook, and developed in conjunction with creative advisor Matthew Higgs and director Laura Mitterrand, the Independent futures this year a selection of more than 40 international contemporary galleries and non-profit institution. Carefully selected participants "represent the art world's most creative and inspired curatorial visions from cross-section of emerging, mid-carrier and established programs"[2]. Among them are for instance: Gavin Brown's enterprise, Anton Kern Gallery and White Columns from New York, Sprüth Magers (Berlin, London, Los Angleses), Peres Project (Berlin), Maureen Paley (London), or Galerie Perrotin (Paris, New York, Hong Kong, Seoul, Tokyo), which participates in the Independent for the first time.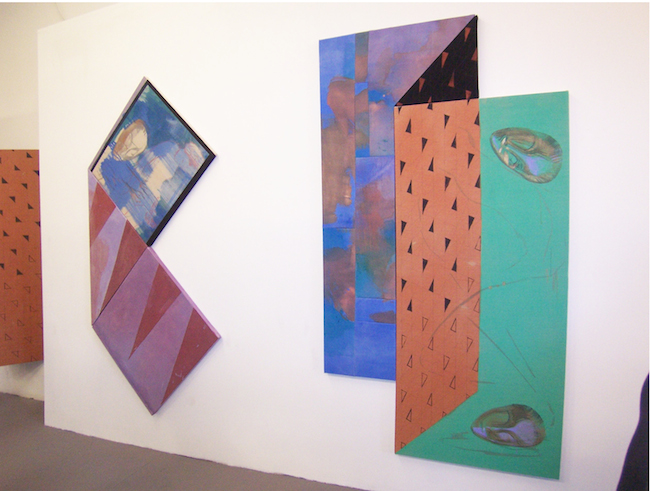 Ana Cardoso at Múrias Centeno (Lisbon/Porto)
The booths' displays are not much different than regular exhibitions' leitmotivs at the galleries' "headquarters", and their general taste and interests. However for this annual edition curation had been made around five themes including: solo exhibition for women artists (such as Barbara Bloom at David Lewis, Tatiana Trouvé at the Galerie Perrotin, or Darja Bajagić at the CARLOS/ISHIKAWA), 1980s generation artists (including Hal Fisher's presentation at the Project Native Informant or Julia Wachtel and Doug Ashford at Elizabeth Dee), key works from the 70s (André Cadere at Hervé Biza or Peter Hujar at Maureen Paley), intergenerational groupings, which showcase innovative presentations of works of different areas (including inter alia Cabrita Rais, Art & Language, Kabakov, Durham and Mikhailov at SPROVIERI), and site-specific installations prepared by Jack Hanley, Triple Canopy, Peres Project, and Anton Kern Gallery.
Last year the Independ New York moved from Dia buildings in West Chelsea, and made its debut at the flooded with light Spring Studios building in Tribeca, where it occupies its four floors, which plan had been divided by simple grid that feels more familiar to big fairs. "Compared to the rodeo that is The Armory Show, Independent New York is like a yoga retreat (almost)".[3]

Christian Kosmas Mayer, Thomas Bayrle at Galerie Mezzanin (Geneva), installation view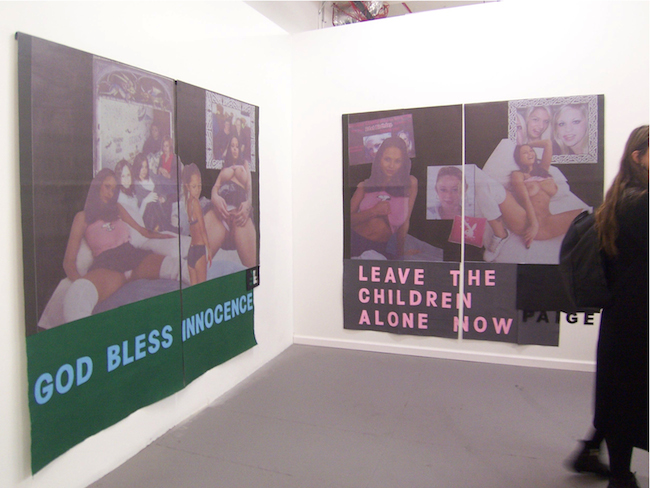 Daria Bajagić at CARLOS/ISHIKAWA (London)

Garth Greenan Gallery, (New York), installation view

Ladon Metz and Ervin Loffler at VI, VII (Oslo)

The Approach (London), installation view

Elizabeth Dee Gallery (New York)

Martos Gallery (New York)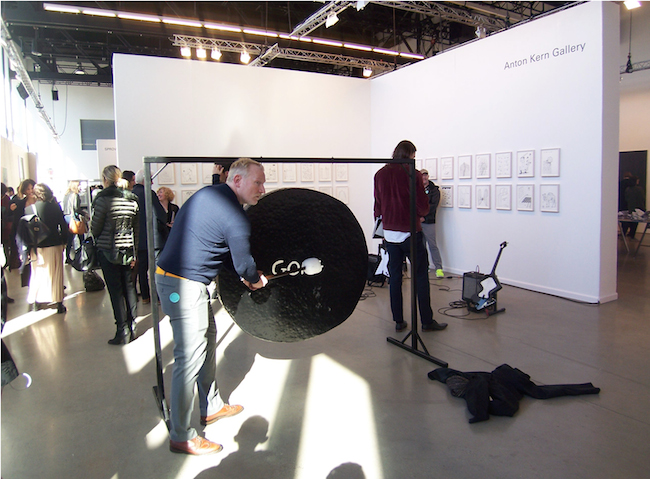 David Shrigley at Anton Kern Gallery (New York)

Udomsak Krisanamis at Gavin Brown's enterprise (New York)

Karma (New York), installation view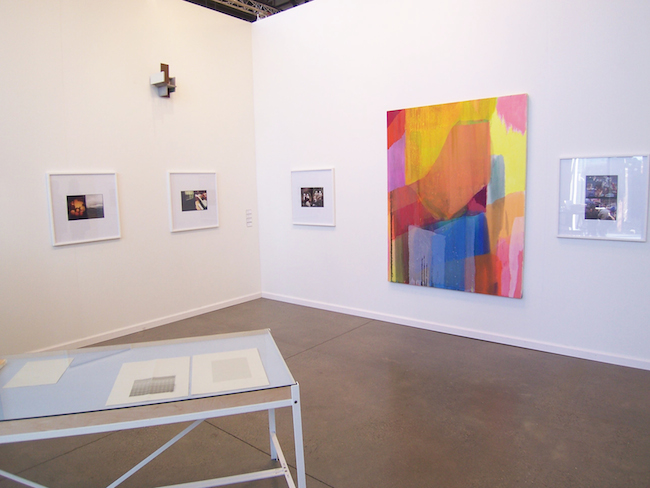 The Modern Institute (Glasgow), installation view

Kaari Upson at Sprüth Magers (Berlin/London/Los Angeles)
Melike Kara at Peres Project (Berlin)

Melike Kara at Peres Project (Berlin)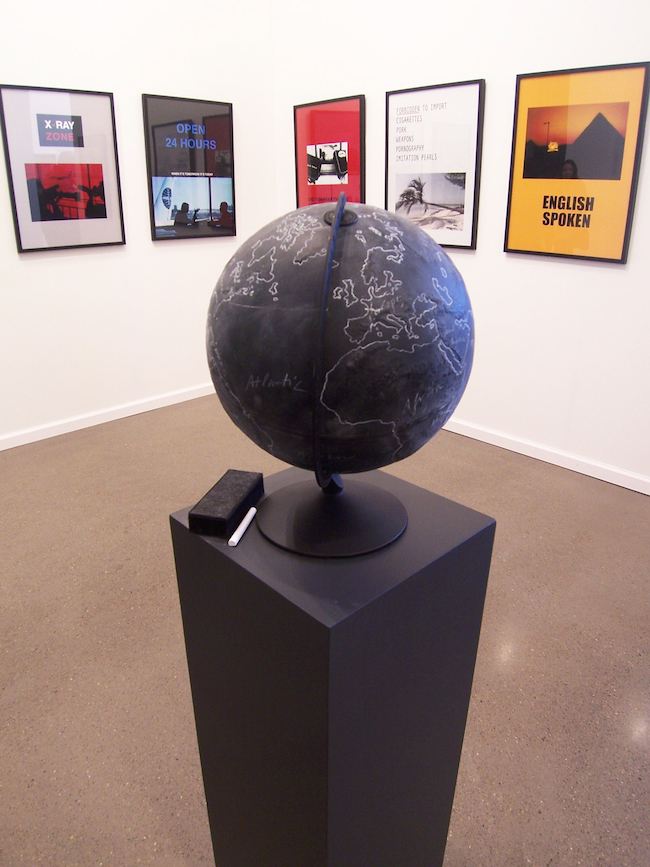 Barbara Bloom at David Lewis (New York)
---
[2] from press information
*Bio: Weronika Trojańska is an artist and art writer. She graduated from Academy of Fine Arts (Art Criticism and Art Promotion) in Poznań and Sandberg Instituut (Fine Arts) in Amsterdam. In her practice she investigate the notion of artists' auto/biography as fictional construct. She writes regularly for art magazine Metropolis My, among others. Currently she lives and works in Poland.