CPH:DOX - expanding the limits of documentary
Lizete Riņķe
07/11/2013
The Copenhagen International Documentary Film Festival, CPH:DOX, takes place from November 7 to November 17 – eleven days packed with film, seminars, workshops, debates, concerts, events and parties. CPH:DOX is held annually, and was established in 2003. The festival has grown into one of the largest documentary film festivals in Europe, with almost 200 documentaries listed in its programme and more than 51000 visitors last year. It has gained notable international recognition and stands behind various initiatives, with the goal being to bring together international filmmakers, artists, financiers and other professionals across disciplines. A trans-disciplinary approach has, since the beginning, been a high priority for CPH:DOX. In particular, the territory between film and contemporary art has had an important place in the concept of the festival.
The extensive festival programme presents various themes and film programmes – a couple of them curated by guest curators, as well as several competitions. This year's guest curators are the Chinese artist and cultural and political critic Ai Wei Wei, and the American activist duo of The Yes Men.
Every year, a number of films in the programme are awarded a prize within one of the set categories. This year there are six categories – DOX:AWARD, NEW:VISION AWARD, NORDIC:DOX, FACT:AWARD, DOC ALLIANCE AWARD and AUDIENCE AWARD. The programme is overwhelming, and presents some of the newest, most outstanding and visionary international documentaries; just a glance at the programme surprises one with its exceptional diversity in the field of documentary film.
In Copenhagen, I had a conversation with Mads Mikkelsen, one of the programmers behind the festival who has worked with the festival for the past six years.

Mads Mikkelsen
Could you tell me a little about the festival programme – what is the concept of the festival, and what did you particularly place emphasis on?
We have particularly focused on documentaries that can be placed in the field that lies in-between documentary and fiction, as well as on films that draw upon other art forms, like music and performance, in addition to different forms of political activism. This has been an integral part of the festival profile ever since it was established in 2003.
It is quite unusual for a documentary film festival to move into this field, because in the beginning, when the festival started, documentary was regarded as a bit dull. At least, it was not something you went to a cinema to see, and in the case of TV documentary, the style was very subject-specific, and very objective and observing. This has been the predominant type of documentary, and its own set of rules defined the genre. However, documentary has never stood still; there have existed many different types of documentary, simultaneously, for the past 90 years. Therefore, it makes more sense to talk about different genres of documentary, but because a particular type of documentary has prevailed, people have regarded it as an archetype of documentary, and this archetype is now being challenged.
Public interest in documentary film seems to have increased lately. Last year, over 51000 people attended the festival, compared to just 12000 when it began. What do you see as the reason behind this increased interest in documentary film?
I think there are many reasons for that. One of them is that people have simply found out that documentary film can be something more than just a form of pure, informative enlightenment. It can also be a great aesthetic experience, and a powerful, emotionally engaging experience; it can be very entertaining as well. Until recently, a lot of this had been kind of taboo, because if a documentary was entertaining – a bit too funny, or too exciting, or too well narrated – then it had broken the most fundamental rules of the documentary genre.
But obviously, the films that have created the biggest stir at the festival are films that have redefined the traditional approach to documentary. A documentary can relate to reality in numerous ways. A good example is a film like "The Act of Killing"(2012), by Joshua Oppenheim and Christine Cynn, which won the main award last year. On the one hand, it is almost an avant-garde film, but on the other hand, it was also a huge audience success, in spite of its three-hour running-time in its full version. It is a documentary in which some conceptual tools are used – techniques that are usually seen in art films. The film is also interventional in its approach – the filmmaker is no longer a distanced delineator, but rather, he/she actively participates in the events that we witness in the film. It is an approach which, I believe, we are going to see much more of in the years to come.
So, there no longer exist the same demands, or expectations, of objectiveness in documentary film?
We still have many films in our program that represent the classical documentary, so as such, it is not a genre that is being abolished. Our main focus is just this much smaller part of documentary films, the ones that challenge the understanding of what a documentary is. It is these kinds of films that we have put a special focus on, for instance, by placing them in a competition. We have four international awards, and it is here that we present the films that most radically break down the common concept of a documentary.
One of the latest trends to break down the conventions of documentary film, and one which is widely represented at DOX, is a sub-genre called re-enactment. It's film in which real people play themselves in a reconstructed remake of an actual occurrence – they portray an event that they have experienced in real life. "The Act of Killing" is like this, for example. This year we have several films that make use of this method. There is a film called "An Episode in the Life of an Iron Picker"(2013), by the Bosnian Academy Award-winning director Danis Tanovic. The film is a reconstruction of a near-death experience that happened to a Bosnian Romany family in their encounter with the health service. The whole situation is re-enacted in a very minimalistic and raw style.
Another example is a film like the Norwegian "Love Me"(2013), by Hanne Myren, which is reminiscent of a fiction film, but is actually a reenactment of an actual event and portrayed by the real people that were involved.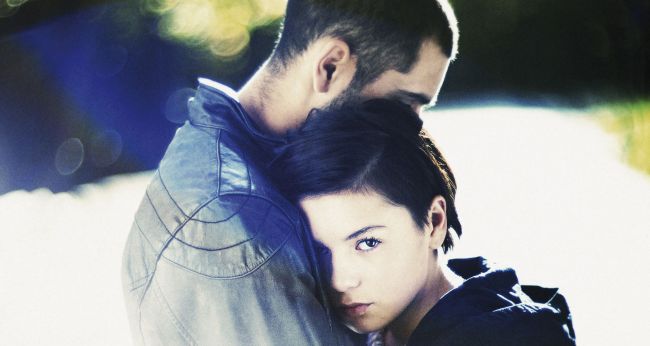 A still from Hanne Myren's Love Me
The paradox of these films is that it is possible to introduce the strategies and stylistic features of fiction films into a documentary context, but at the same time, the experience of authenticity is being strengthened. It is also characteristic of these films to be dramatically low key, so as to favour psychological realism.
So, you could say that just in the past three years alone, there has been a huge change in the general idea of the concept of documentary film. As a film festival, we have enormous freedom to experiment with this concept legitimately. There is just another freedom to break with some of the documentary conventions as a part of an artistic project – there is not the same demand for documentary objectivity as there is in the case of the genre of historical documentary, in which it is problematic if the film becomes factually misleading and twists reality.
The category NEW VISION:AWARD consists of documentaries that are situated in the field that lies in-between documentary and art. How do these films deal with this issue? Can you still define them as documentaries?
The NEW VISION category is our artists' film programme. It is here that we expand the concept of documentary as we try to invite art into the cinema. These films have more of the quality of an art piece than that of a typical documentary, and are produced, among others, by artists who work with performance, photography, painting, or other means of expression. These are films that, in their form, are in many ways very distanced from documentary film. They still have a clear reference to reality, but they have been adapted creatively, artistically and sometimes, conceptually. Normally, you have to go to art biennales or galleries in order to see many of these kinds of films.
Could you tell me more about this category? What was your focus when selecting films for this category?
In the NEW VISION category, we have been lucky to be able to present the latest films of some of today's most interesting artists. Some of the films have premièred at the festival – they might have been presented beforehand at a gallery or an exhibition, but this was the first time that they had been shown in a cinema, and we are, of course, very proud of that fact. Some of the films have been made by big stars, such as Wilhelm Sasnal, Marine Hugonnier, Pierre Huyghe and Ed Atkins. We have included in the programme not only the work of well-established names, but also that of younger artists that we believe in and who have produced some amazing things. We have gone through an incredible number of films to find candidates for this year's NEW VISION category.
The NEW VISION category truly gives you a chance to see films which you normally wouldn't be able to see. They are films that won't be released on DVD or shown on TV. 80 percent of the films in this year's programme will not be shown anywhere else. Therefore, we want to give people an opportunity to see some of the latest and best films. Another reason that we bring these films into the cinema is because we believe that they can make use of the cinema space in an exciting way. Many of the films have been ideally made for showing in a cinema, and not just for aesthetic reasons, but also because a completely different mental process opens up when they are watched in a cinema.
This year, CPH:DOX also collaborated with the Frieze Foundation during the Frieze Art Fair in London, as well as with the CHART Art Fair in Copenhagen, which is also a sponsor for the NEW VISION:AWARD. What can you tell us about this cooperation?
At the moment, film festivals are enormously interested in artists who work with film, while the art world, on the other hand, has become aware that there actually is an interest to see these films in a cinema setting. We have succeeded in establishing a cooperative relationship with the Frieze Foundation, which is one of the most important institutions in the art world, because CPH:DOX has simply been at the forefront in this field. We started up the NEW VISION category many years ago. It will soon see its 10-year anniversary, while other film festivals have only just recently begun to work with films in this genre. Frieze, as well as our other partners, noticed that DOX was able to radically stand out in this field because artists' films are a high priority for us.
However, at DOX we don't just show these types of films – we also have various platforms that facilitate the production of new films. We have a financing and co-production platform in which directors and artists can participate and present their ideas and projects to producers, financial backers, and other relevant people. What we are doing is matching up artists with people who are willing to invest money in their projects, thus making it possible for the artists to get their films produced. "The Act of Killing" is one of the films that have been produced in this way.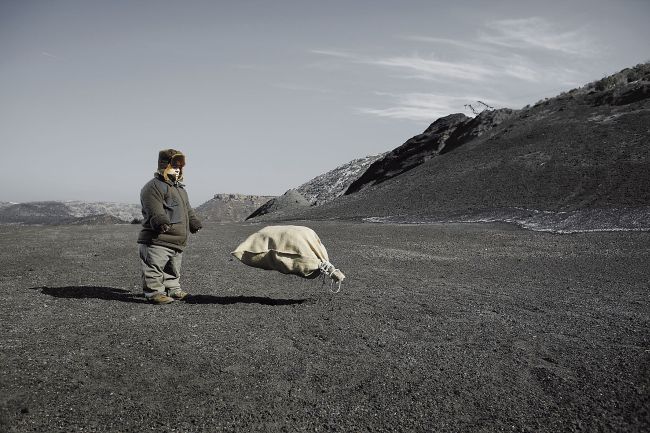 ART:FILM & the Frieze Foundation
We have also established Art Film, which has resulted from our cooperation with the Frieze Foundation, the British arts organization LUX, and the Dutch International Film Festival in Rotterdam. We attempted to create a platform for exchanging ideas between the two worlds – the art world on the one side, and the film world on the other side. In the film world, it is very seldom that you are given an opportunity for absolutely free creative play. There are very few directors today who have the freedom to produce what they want. Everybody is, more or less, inclined to accept compromise in order to be able to make films. Together with our partners, we have built a platform where these two parts can meet.
Do you see this as a development that will continue? Is it, perhaps, in this field that the future of the documentary lies?
It would be probably too optimistic to think so, even though I wish more films of this kind would be made. On the other hand, there are many more artists today who make full-length films, so it is a growing tendency, and it's what we try to encourage in various ways. As a festival, we also try to create a space for dialog through our seminars, debates and so on, where a cultural discourse concerning this type of film can be possible.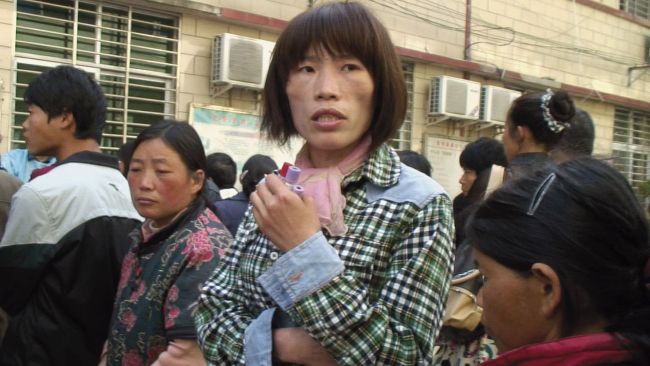 Ai Weiwei. Stay Home, 2013 (Category DOX:AWARD)
This year, you have chosen Ai Wei Wei as a curator for one of your film programs, and you have also had other artists as guest curators. Is this also a way of bringing the two fields together?
Ai Wei Wei is one of the most influential artists in the world today, but very few are aware that he is also a film director. He has produced around 20 documentaries about the part of China that the regime normally does not allow us to see.
We have invited Ai Wei Wei to curate a film program as a part of this years' theme of "Everything Is Under Control". In many ways, the programme reflects his own life situation. Because he is a critical voice, he has been persecuted, imprisoned and harassed in numerous ways in order to get him to shut his mouth. The films he has chosen are films by such auteurs as Antonioni, Tarkovsky and Leni Riefenstahl – some of the most significant works of the famous art house directors, but when you watch them as a part of CPH:DOX, you see them through the lens of Ai Wei Wei, which reflects Ai Wei Wei's own history. A film like Andrey Tarkovsky's "Andrei Rublev" (1966), or Antonioni's "Chung Kuo, China" (1972), in many ways, illustrates the eternal struggle between an artist's autonomy and the prevailing ideology. His programme is historical, but at the same time, it points to his own situation, and thereby the films are brought into a contemporary light.
China is also a subject for one of the focus programmes of the festival, "China – Between Chaos and Control". Why have you chosen to focus on Chinese documentary film? Is Chinese documentary film the "next big thing"?
Chinese documentary film can celebrate its 25th anniversary this year; that is, if you regard "River Elegy" (1988) as the first Chinese documentary. But the reason why we have focused on China this year is because we feel that today's Chinese independent documentary filmmaking embodies some of the aspects that make contemporary documentaries so interesting – in many ways, the films are able to reach beyond themselves. Chinese documentary filmmakers are not just making documentaries that are autonomous works of art. Many of them put their freedom at risk by making these films.
There is also a generation shift occurring in Chinese documentary film that we would like to emphasize through the screening of some of, in our opinion, the best films that, through various methods, also show the diversity to be found in contemporary Chinese documentary films. These films are much more than raw activism or raw recording of the reality in China; they are also extremely conscious, both artistically and conceptually.
Is nationality an important aspect in contemporary documentary?
There is massive interest in Chinese film at film festivals, but it is difficult to put Chinese documentary film under one umbrella concept because China is such a huge country. But naturally, Chinese documentary film reflects a reality which is so radically different from ours, but it is still the reality that concerns everybody in China.
Regarding European documentary, I think it is possible to discuss European documentary as such, but this is mostly because of our way of financing and producing the documentaries – because we in Europe, and particularly in the Nordic countries, have the advantage of a cultural support system. This system makes it possible for directors to produce documentaries for which they are allowed to insist upon artistic autonomy, and it results in some remarkable films.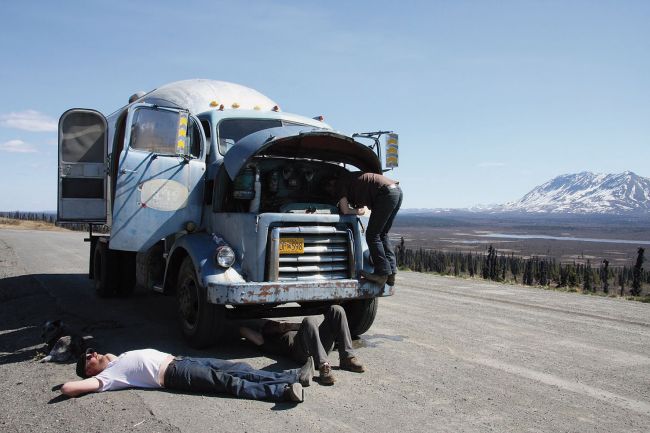 Aleksi Salmenperä. Alcan Highway, Finland, 2013 (Category NORDIC:DOX AWARD)
What about the thematic and aesthetic sides of European documentary; are there some national characteristics?
There are a number of films in the festival programme that originate from the director's own life story, or from his/her immediate surroundings. In the Nordic countries, we have been especially good at portraying that – things that we can relate to and which we are close to: the family, personal life experience, etc. This is also present in our programme this year, particularly in the category NORDIC:DOX.
What about Danish documentary film? Is it an extension of a particular Nordic documentary film tradition, or is there something that makes it distinctly "Danish"?
Danish documentary film never stands still, so it is interesting to follow the different lines of the directors; what their current priority is. If you look at the programme, you will notice that the Danish documentary films relate to close, private spaces; to the large and existential issues in life. There are many films that deal with illness and death – those kinds of tragic episodes in one's life.
Is this a part of the Nordic mentality?
Yes, you may say that it is part of our mentality to put these difficult issues into words, and that we are not nervous about making films about them. These issues may not be pleasant, but they are important to deal with.
Is there any country that we should keep an eye on in the future, which seems promising in the field of documentary film?
I would say Portugal. Some of the best documentaries in the past two years have been from Portugal. Portuguese documentary filmmakers are very individualistic because they don't have any kind of creative community; they have all been pursuing their own ideas, and they have created some remarkable films, even though there is no film support system in Portugal. They have also closed down their Ministry of Culture, so in regard to culture, things seem quite dull in Portugal. In spite of that, they are producing incredible documentaries that we are glad to present here at CPH:DOX.
What are your visions for the festival's future?
Our vision is to expand the idea of a film festival, and we are already in progress. CPH:DOX is not just a festival where you see some films, and maybe attend a concert or a debate – we have a platform for the industry in which directors present their projects; we have a new cross-media initiative in which we develop different interactive, internet-based and trans-media projects. We also commission documentaries ourselves. We produce around 10 films a year. DOX:LAB is our programme in which we invite filmmakers from around the world to work together in pairs, so that all films have two directors. Consequently, every festival comes up with a number of films which are then presented at various film festivals around the world.
We have also expanded the festival this year with a new conference that will take place at the National Gallery of Denmark. We have invited artists, scientists and experts in different disciplines in order to bring them together for a discussion on the relationship between art and something that could be called "a social change" – a movement that represents the desire to change the world by means of mutual collaboration through technology, art, science and politics.
We hope that, in the future, the festival will be able to grow further – so that we, on the one hand, can continue to follow the latest developments in film, and on the other hand, will also be able to set an agenda in which terms like "documentary" and "film festival" can continue to evolve and be challenged.