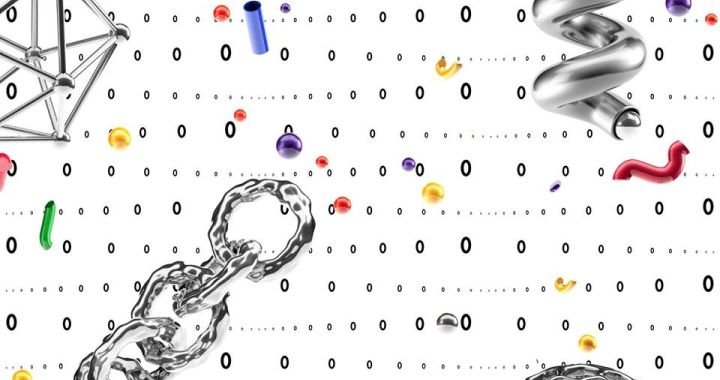 Go With the Flow! "Flow Festival" in Helsinki

04/08/2014
Flow Festival
Suvilahti, Helsinki
August 8 - 10, 2014
The Flow Festival is an urban music and arts festival that takes place in Helsinki every year in mid-August. The music presented at the Flow Festival is a varied selection of artists from indie-rock to soul and jazz, and from folk to contemporary club sounds – coming from both the Finnish and the international scenes. This year, besides the comeback gig of OutKast, the festival will feature dark indie-rock from The National, hip hop from South Africa's controversial Die Antwoord, and R&B soul artist Janelle Monáe – to name just a few of the many scheduled acts.
In addition to music, the Flow Festival is about urban spaces, visual arts, film screenings, talks and design. For the third year running, the Flow Festival will be introducing a visual artist who will create a wholly new, exceptionally elaborate piece of art to be displayed in the festival area. This year's Visual Artist, internationally-acclaimed Iraqi artist Adel Abidin, will create three installations in and around the festival area, taking on themes such as human rights, discrimination and gender. A serious place in the festival's program is devoted to a parade of short films that will be presented through various events, just a few of which have been listed here: a special presentation of eight short films by the Ars Fennica-awarded Anssi Kasitonni; the short-film network Future Shorts will bring their assortment of films to the festival; AV-arkki, the Distribution Centre for Finnish Media Art, will present two short-film screenings; and The Finnish Film Contact will present the Kettu Movie Award nominees for 2013.
The Flow Festival program is incredibly vast and will satisfy any number of festival-goers' "wilder" ambitions.
We offer an express interview with Tuomas Kallio, Flow's Artistic Director.

Die Antwoord
This is the 11th year of the Flow Festival, and it has finally entered a new decade. In which direction will the festival continue developing in the future?
In a multitude of directions. It could be that we need to rethink most of its aspects every once in a while, and now I feel that there might be some surprising new angles coming up just behind the corner.
Apart from receiving four separate Music & Media Finland - Best Festival Awards, in 2013 the Flow Festival was also nominated as a Best Medium-Sized Festival at the European Festival Awards. Has this honor imposed additional responsibilities upon Flow?
Well, awards are always nice, but they are not the reason one does something. We are very much content-driven, and whenever we feel that we are serving our audience in the right way, we are happy. There has to be solid quality, but also a few surprises that might drive a set of our festival visitors to some confusion.
Summertime is a period when festivals bloom one after another; sometimes they even share the same dates. Actually, one way to spend summer is to travel from festival to festival, and the Scandinavian region has quite a spectrum on offer. How do organizers deal with these circumstances when setting up their festival's program?
We program as good a combination of things as we can, and apart from avoiding domestic acts that play too many domestic festivals in Finland, we don't find ourselves overly concerned about what the other festivals are doing. However, at the same time, we do feel that Flow is pretty unique to Finland, to the Nordics, to Europe, and even to the world.

Adel Abidin
For many years, art had been living much like a pauper at the great music festivals. This has all changed now. For example, the Roskilde Festival is breaking new ground in terms of festival art. What can you say about the Flow Festival's program and its focus on art?
The Flow Festival is a boutique festival, and I'd say that visual art and other forms of (real) art can be facilitated much better in such an environment than at the huge-capacity youth-rock festivals. For us, art is art and not something with which to just decorate your area. We've had a "visual artist of the year" for three years running now. This means that an artist gets to do something in an unusual setting and on an unprecedented scale. We do not avoid difficult and challenging subjects, and we also try to encourage our festival visitors to take part in many of the art projects that we present.
For the third year running, the Flow Festival will be presenting a Visual Artist of the Year who will create a wholly new, exceptionally elaborate piece of art in the festival area. This year the honor will go to Iraqi artist Adel Abidin, who will create a concept that includes three separate installations at Suvilahti. How was the Visual Artist of the Year selected?
We select someone who has a relevance for us and who could do something unusual that would encourage our festival visitors to try and think differently. Like Berlin-based Irmela Mensah-Schramm last summer, with her Hate Destroyer wall.
There is a noticeable focus on the short film genre in the Flow Festival Arts section. What would be your commentary on this choice?
It's a pretty pragmatic choice. Short film is better suited to the hectic flow of a festival, and we've been doing various short film selections for many years and with great results.

Janelle Monáe
The festival showcases established musical artists, but it is also known for bringing new and emerging artists to the stage. I believe that there are musicians who were discovered at the Flow Festival, becoming big stars afterwards; could you mention some of them?
Hmm, I'm not really much into stardom and fame and all that, but certainly many of the emerging acts, underground musicians, DJs and new projects have found lots of new friends after presenting their music at Flow.
Speaking about the festival's environment – the furniture and decorations are gathered from recycled, long-lasting materials that can be reused. Who are the designers and decorators behind this set-up?
We have a visualist team lead by Tom Gustafsson – a friend of ours who has been collaborating with us since the beginning. Environmental friendliness is a very crucial value for us as a festival, since nothing can be more important than the planet that we all inhabit.