Humour can have a healing role
Q&A with Estonian animator Sander Joon
The 16-minute long animated film Sierra directed by Estonian animator Sander Joon is a witty and darkly ironic tale of toxic masculinity and intergenerational trauma. Parents often push their children to follow in their steps. In this case, a father's obsession with rally racing causes his child to turn into a car tyre. Loosely inspired by the director's own childhood, Sierra takes us into the surreal world of car racing.
In addition to 3D animation, Sierra also features accidentally found snippets of an old 16mm rally-themed puppet film that Joon's father filmed 40 years ago on his bathroom floor in Soviet Estonia.
Sierra's composer is the internationally acclaimed Misha Panfilov, and the film's sound designer is the award-winning Matis Rei. The film's animators are Henri Kaido Veermäe, Valya Paneva, Teresa Baroet, and Sander Joon. The project went into production at the beginning of 2021 and premiered at the start of this year at Clermont-Ferrand, the largest film festival dedicated to shorts.
Sander Joon. Photo: Virge Viertek
Sander Joon has previously directed three films: Velodrool (2015), Moulinet (2017), and Sounds Good (2018), which have been shown at festivals such as Annecy, DOK Leipzig, Ottawa, Go Short, Stuttgart, Fredrikstad, Kaboom, Supertoon, Animateka and GLAS. Besides films, Joon has also animated a music video for Tommy Cash, has participated in the making of a popular commercial for Rick and Morty, and has been a VJ at numerous events. Sander also worked as a 2D artist on the multi-awarded film The Old Man Movie (2019).
On April 9 Sierra will be shown in Riga as part of the 2Annas short-film festival; one of the festival's main themes this year is mental health issues occurring among film industry professionals.
Arterritory.com presents the following Q&A with Sander Joon.
We can move forward only when we have brought our own shadows into the light and have learned how to deal with them. Is Sierra, in a way, your own dialogue with your own shadows and your own traumas? Did you let them fully go by making this movie, in the process also forgiving your own parents for their mistakes?
Sierra is my most personal film yet. In previous films I've tackled broader topics, and honestly, I was a bit afraid to open up like this. I wasn't sure if such a small-scale family conflict would catch the attention of others. After going to several festivals, it seems it was a story worth telling. Surprisingly, many have even drawn parallels with their own fathers. I recently realized that Sierra is similar to a classic story in which the protagonist refuses to take over the established family business or family farm, and goes off to find their own way. Luckily, Sierra puts its own spin on this. Although I should mention that everything that happens in the film is an exaggeration. Still, I feel like the film narrowed the distance between me and my father. I like to think that including his animation built a bridge for overcoming these shadows. Also, mistakes are a matter of perspective. Making mistakes has cultivated the journey – without them, Sierra wouldn't be here.
In some way, Sierra is about generational trauma and generation gaps. Many of us have faced them in our own childhood, but then repeat them with our children – why is that? Why can't we cut this spiral of such obvious mistakes?
I haven't had the chance to make these mistakes yet, but I believe that's the way it's going to go down. As I already mentioned, and despite how cliched it may sound, making mistakes is part of human existence. I guess the trickiest part is realising that you've made one. In general, I feel like critical conflicts give momentum, and that things going according to plan tend to have a boring outcome.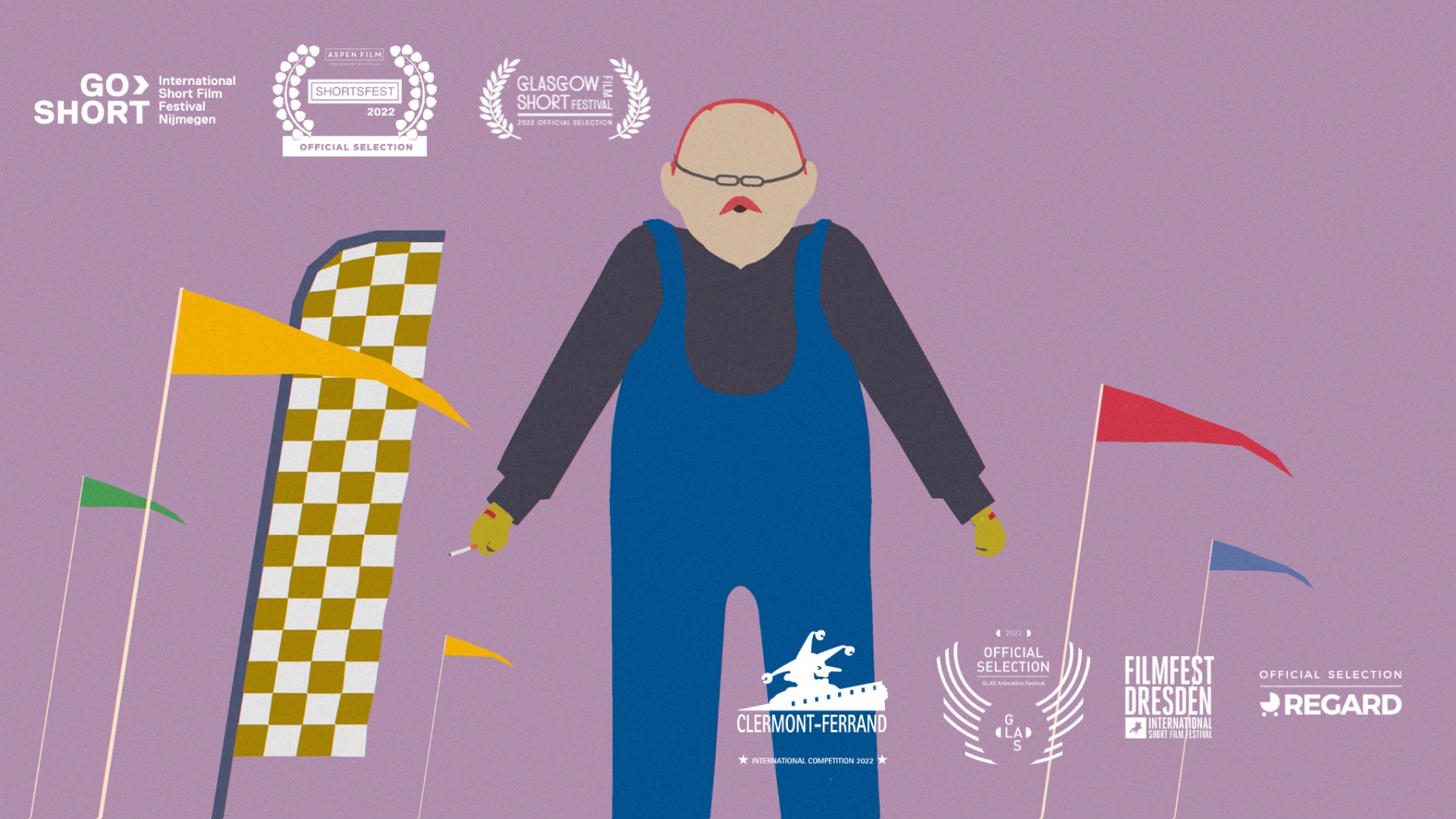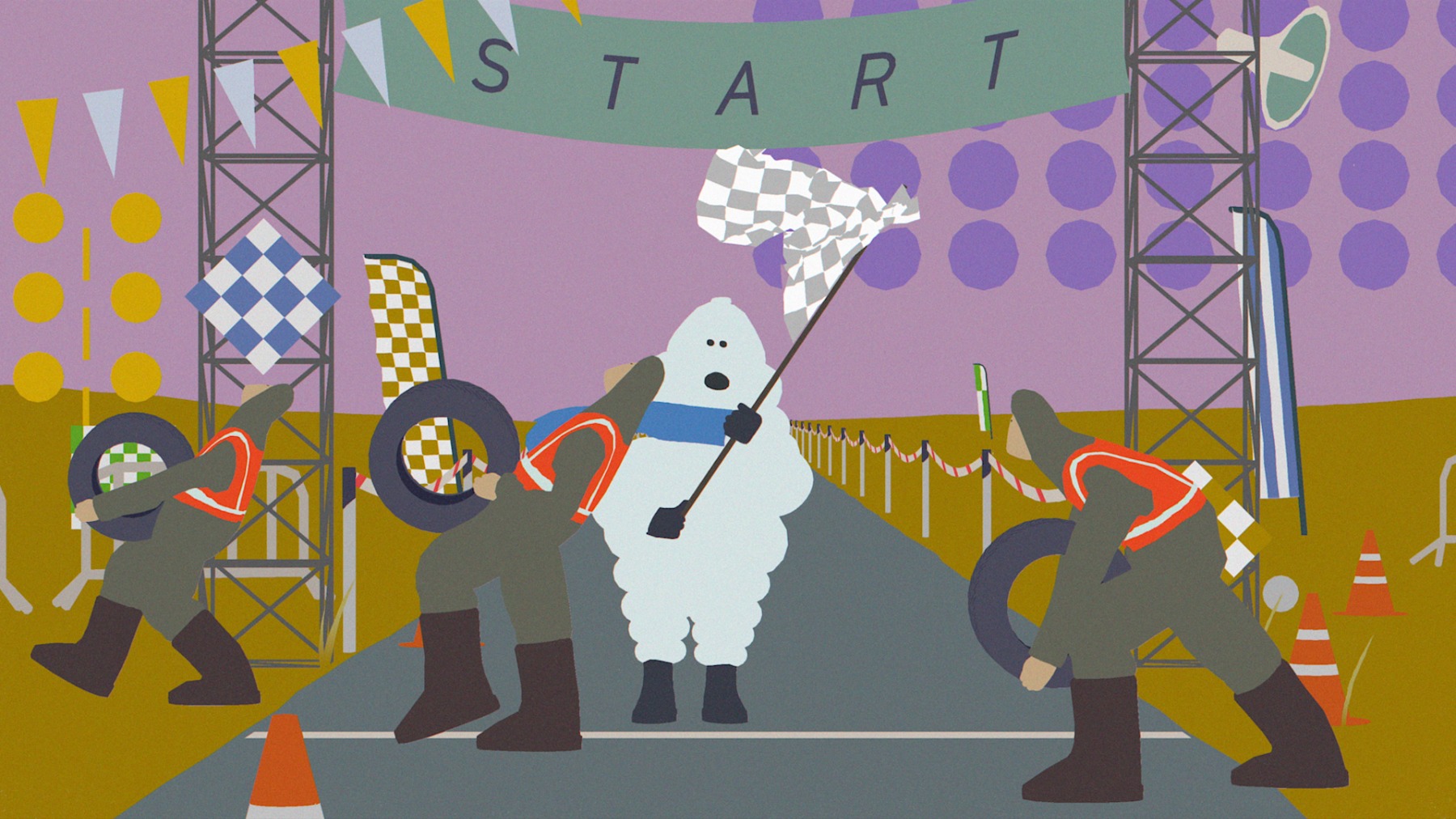 We are living in the reality of a broken world… There was/is Covid, and now there is a war. Anxiety and uncertainty is the new status quo. Does art have the power to heal? Can movies be therapeutic? What is the role of art and artists in times like these?
The process of making art is definitely therapeutic. I got the green light for making this film just before everything started to close up due to Covid. We moved to a smaller city, and that's where I did most of the work on it. I was happy to hear people praising the role of culture, more specifically movies, which people spent watching during the lockdown. My goal was to make a film that leaves you lighthearted. Making art about pressing social situations is obviously important. For example, the animation festival Linoleum in Ukraine has made a call for animators to share their work on this matter. But I think artworks that help to escape the grimness of reality also give you the necessary chance to distance yourself or switch your viewpoint.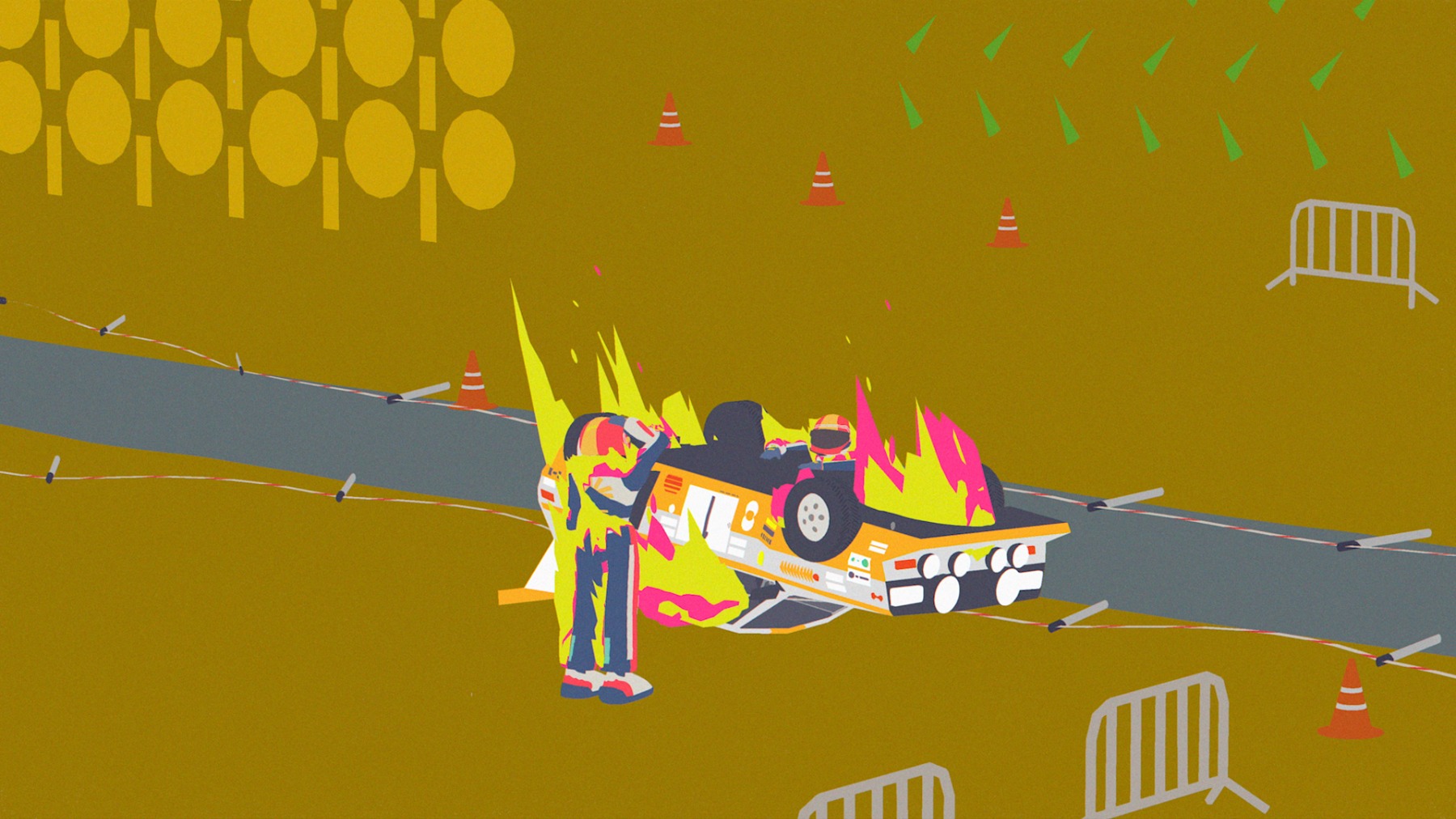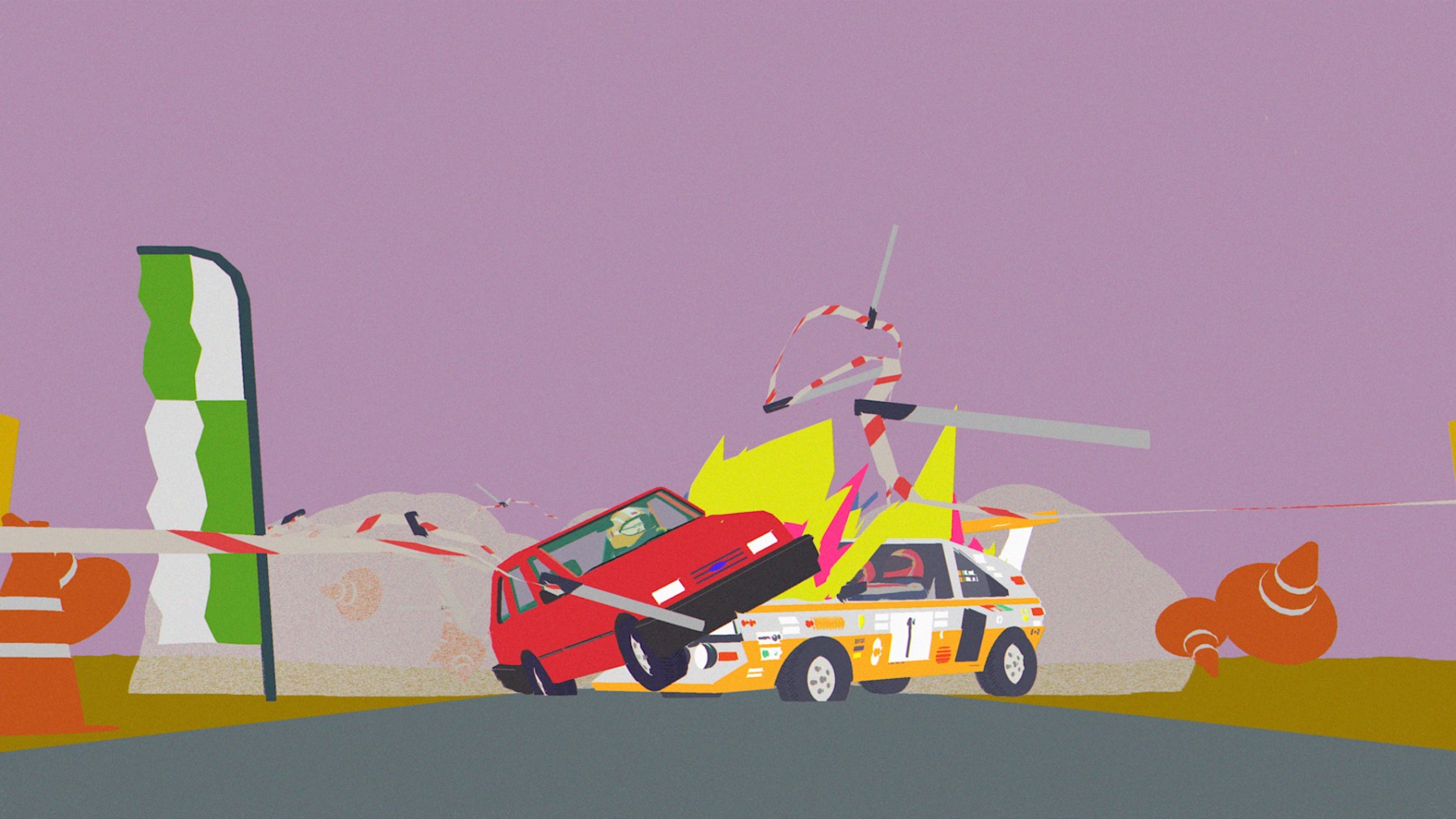 What does the car as a symbol mean to you?
In Estonia there is a saying that a man takes more care of his car than of his mental health. Although the times are changing, in Estonia a car is still a symbol of masculinity, a pile of rumbling metal that takes you forward in life. As a commercial product, it's the symbol of futuristic effectiveness and comfort.
I grew up in a village where life revolved around cars. It was the early 90s and Estonia had just regained independence. After the collapse of the Soviet Union and the introduction of capitalism, a car was a sign of wealth. Owning a car opened new doors. Even social life circulated around cars. People met up in parking lots and talked through car windows, or sometimes organised road trips to the capital.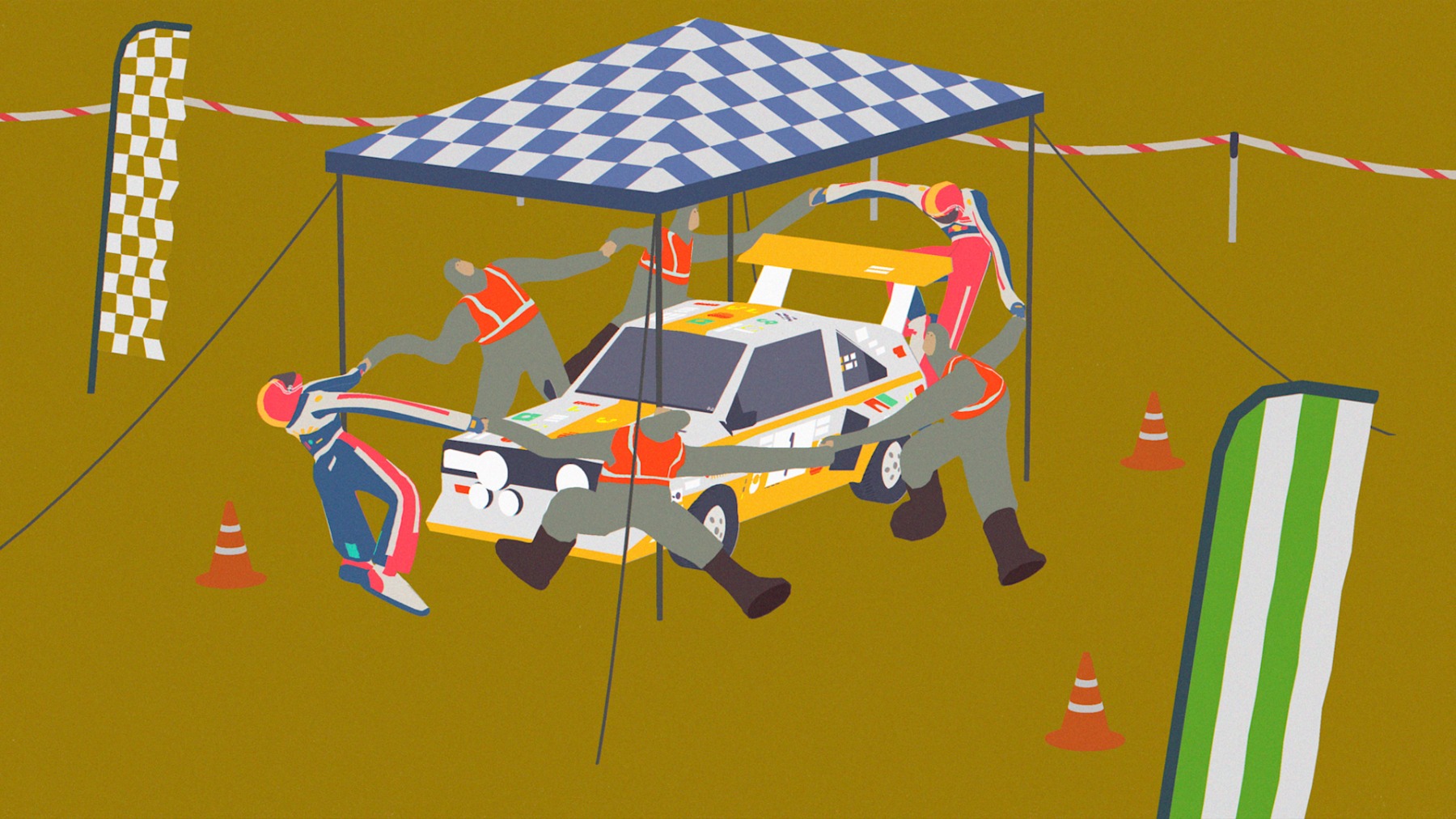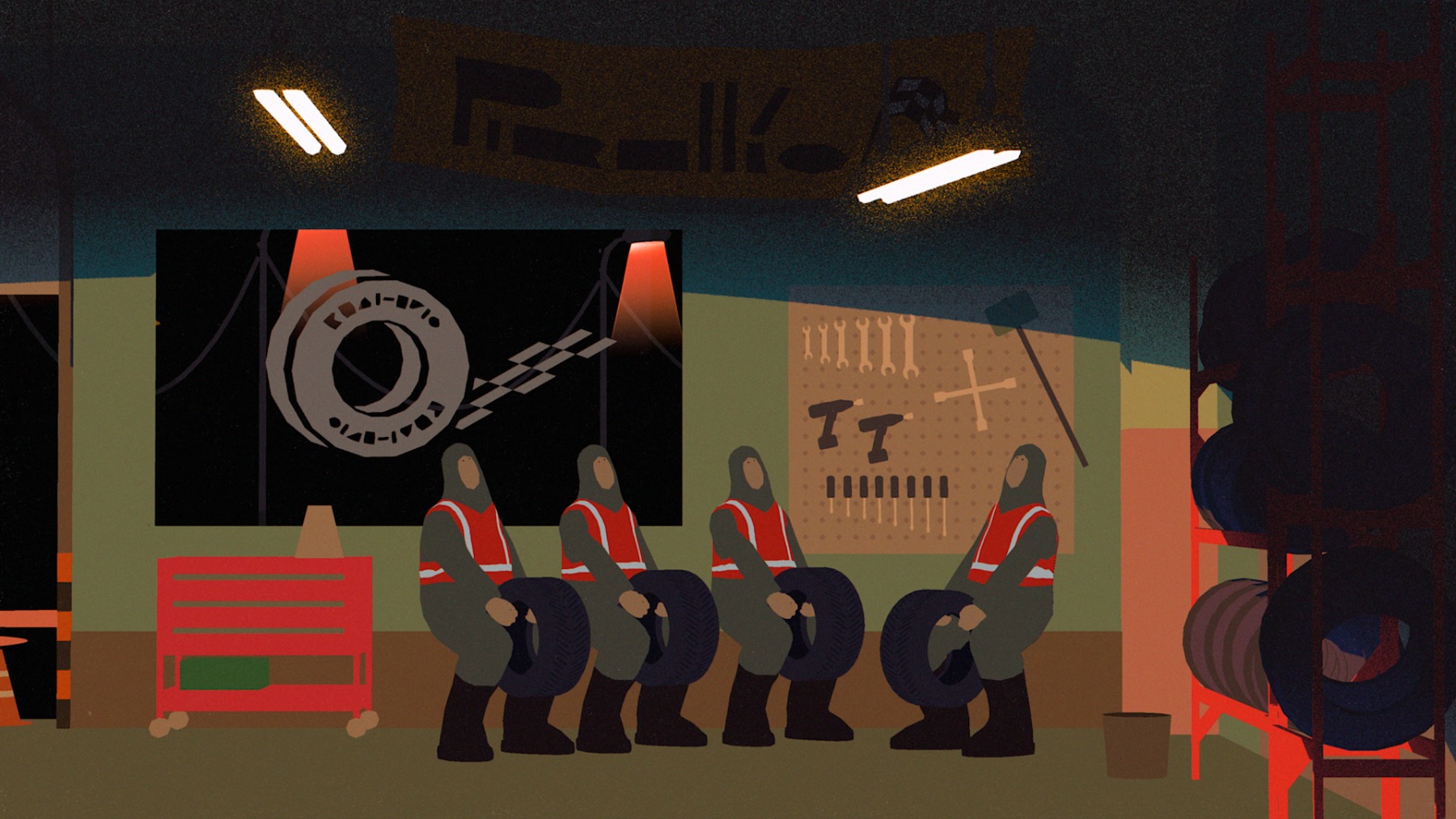 Do you still have the old red Ford Sierra that was passed around in your family and was finally given to you? What are your feelings about this car?
My older brother passed the car over to me right after I received my driver's license, and I remember feeling very proud; it felt like a big accomplishment. After a while, the enthusiasm faded away as I didn't feel the need to use the car while living in the city. The car kept decaying, and one day, after coming out of my apartment, I noticed an empty spot where my car had been. It had been stolen! I felt so ashamed; I couldn't even tell my dad what had happened. One day he heard about it on the radio. He wasn't mad, but I felt like I had lost the family relic.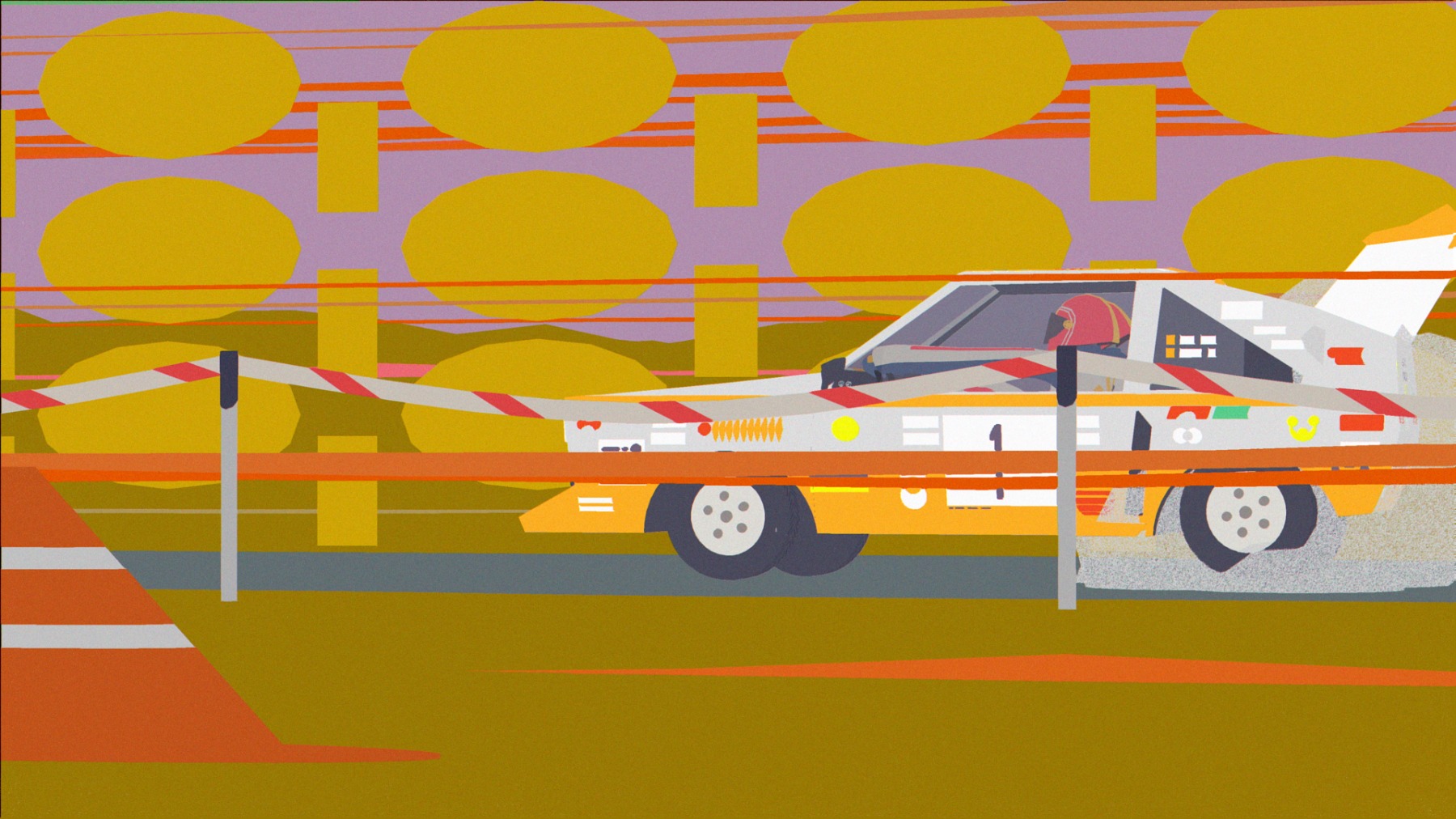 What fascinates you in the genre of short films? What is it that makes short films powerful?
I'm drawn to the experimental possibilities of short films, especially animation. Animation is a playful discipline that allows adding surreal, semiotic spins to the story. In my work, I very often design the characters or places before writing the story. But short films in general, whether in the form of animation or live-action, don't require such clear narratives as feature films. In a way, very safe choices don't even work in short films as the purpose of shorts differs from full-length films. Short animations are almost always much more intense than features. After watching a 15-minute animated film, you may feel as if you've just spent two hours in a cinema. That's one of the reasons why after having watched five shorts in a row, your brain might feel over-saturated.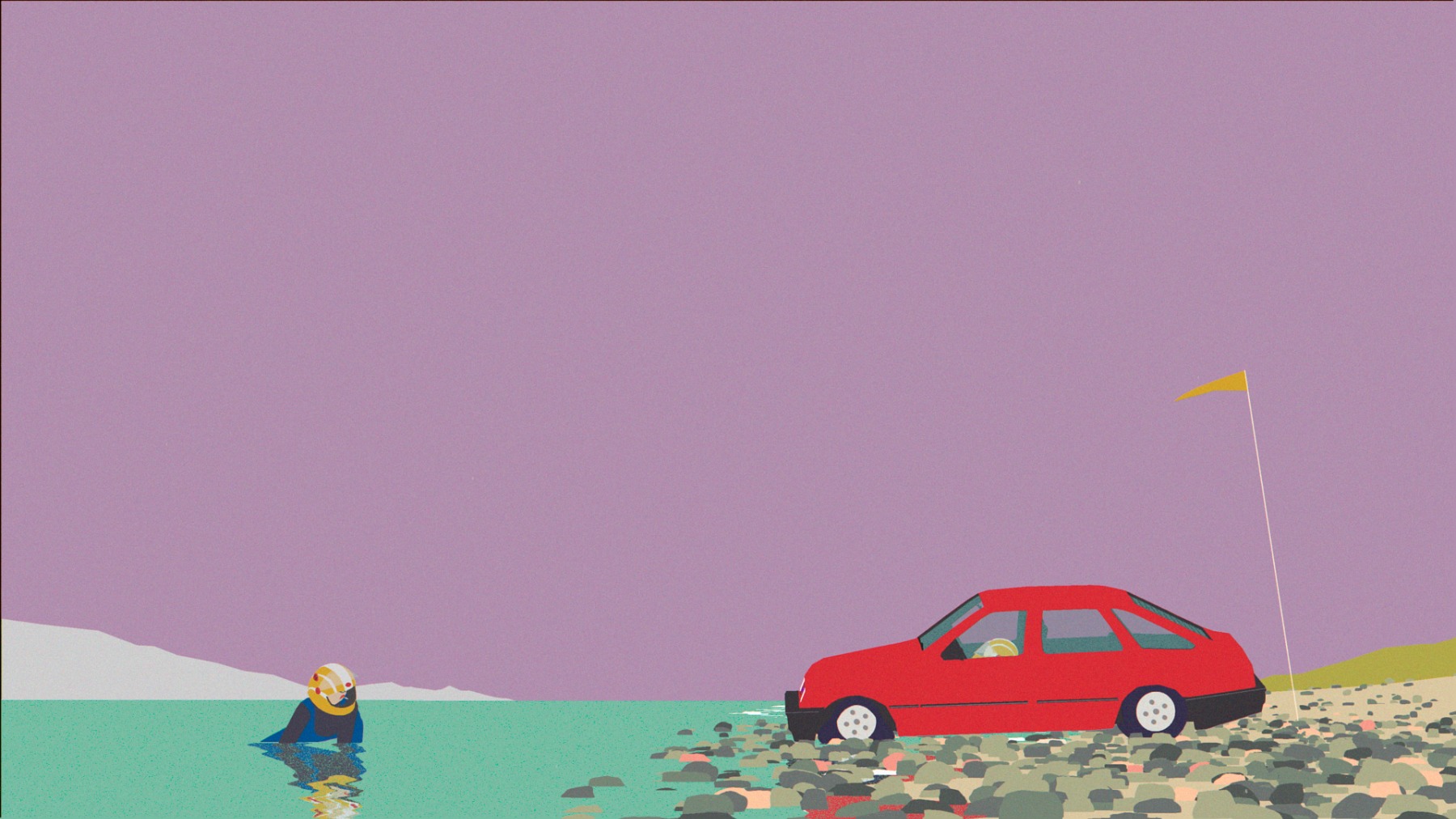 We spend much of our lives as if we're in a continuous, fast-speed existential rally, not even knowing nor having the time to think about where it is leading us. Do you understand who you are? Do you know where life is leading you? You are not, I assume, just a "car tyre"...
Indeed, I am not a car tyre. However, like the boy in the film, I try to find my own perspective on any given situation. I think we are all in a constant flow in which we must adapt. I feel like in the current times, people don't fit under just one label. For example, speaking about professional life, in a way you have to be a jack of all trades. In my own life, I also work in different fields. With animation, it comes rather naturally as animation involves several aspects of art such as editing, sound design, drawing, or even sculpture when speaking about stop motion. Balancing or sometimes purposefully setting the balance off between different disciplines is also an integral part of my work.
The film is a dark comedy. What is the role of joy and playfulness in these times, especially when sometimes it seems that being joyful is inappropriate?
Humour, whether dark irony or sometimes even silly jokes, helps to look at the situation from a different angle. I admire people who can laugh at themselves even in the most critical of situations. It balances the mind, and in that sense, humour can even have a therapeutic or healing role.