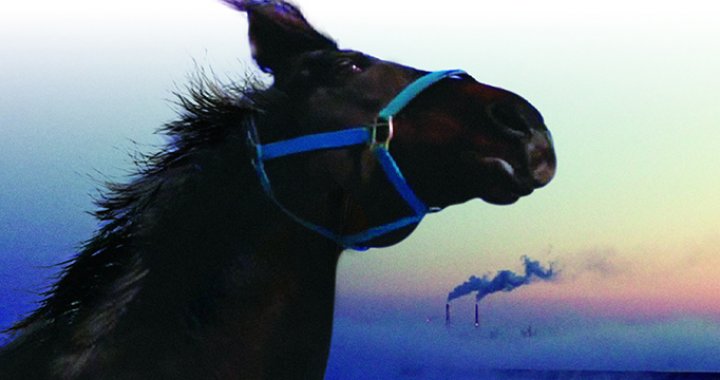 Helsinki Documentary Film Festival DocPoint

27/01/2014
Helsinki Documentary Film Festival DocPoint
January 28 – February 2, 2014
Tallinn Documentary Film Festival DocPoint
January 30 – February 2, 2014
There's a simple reason why it's well worth the time of every film-lover to include on their yearly festival schedule a visit to the documentary film festival DocPoint: once a year, in two Northern European cities – Helsinki and, for the fifth year now, Tallinn, DocPoint is a unique opportunity to see films that have been much talked about during the year, as well as films that weren't talked about so much, including films that you couldn't see anywhere else. The Helsinki DocPoint film festival is also a significant platform for the premiers of Finnish films.
The festival was held for the first time in 2002, and over these twelve years, it has established itself a position as part of the prestigious European documentary film scene; last year it attracted more than 30,000 visitors.
DocPoint's artistic director, Ulla Simonen, was gracious enough to answer the following questions that Arterritory.com posed.

Pixadores (Tuulensieppaajat). Director: Amir Escandari. 93min, Finland, Denmark, Sweden, 2014
DocPoint Helsinki is one of the largest documentary film festivals in the Nordic countries. In Finland, it is the only festival solely dedicated to documentary films. Taking into account your role as a flagship, what are your defined goals and ambitions?
DocPoint brings a selection of the best national documentaries to the screens in order to highlight them. In terms of international titles, we try to bring films that would not otherwise be seen in Finland, to show the diversity of documentaries and to bring their topics into the general discussion.
In your opinion, what does the audience expect from the DocPoint festival?
Strong stories and subjects, as well as more rarely-seen films.

Blood Trailer. Director: Alina Rudnitskaya. 59min, Russia, 2013
Could you introduce us with the festival's curatorial board, and in brief, tell us about their contribution to the festival's program?
The selecting of films is divided into two parts – the domestic program is selected by two boards of professionals, one for the main program, and one for the student program. The main program's board, or jury, if you may, is selected each year from professionals in film; one member of parliament is also included, to represent the people's voice.
The international selection is made by the artistic director, Ulla Simonen, who has an advisory group of three people: Elizabeth Marschan from Helsinki, Kaarel Kuurmaa from Tallinn, and Sirkka Müller from Berlin. The advisory group gives recommendations, and then the artistic director puts the program together.
The festival also has a curated program, Vanishing Point, which is an experimental program curated by the artists and filmmakers Mika Taanila and Sami van Ingen.
The festival also works in close cooperation with the National Film Archive, with whom they've done this year's Jean Rouch series.

MANAKAMANA Traler. Director: Stephanie Spray, Pacho Velez. 118 min, USA, Nepal, 2013
What about the thematic and aesthetic sides of Nordic documentary film – are there characteristics that are specific to this region? What are the subjects that today's documentary filmmakers like to talk about?
Aesthetically, one could state that Nordic documentaries are of very high quality and ambition; the documentary films are definitely produced for the big screen. The diversity in subjects is very high – filmmakers work with all types of topics, both near and far.
Please give us five DocPoint program highlights that one should not miss.
- The Finnish premieres: Tuulensieppaajat (The Pixadores), Love and Engineering, Keinolumikylä (Wonder World of Ice), Himmlerin kanteleensoittaja (Instrument of the Himmler), Voices of El Alto (Benjamin Oroza)
- Alina Rudnitskaya: Blood
- Stephanie Spray, Pacho Velez: Manakamana
- Meet the master: Kim Longinotto
- Vanishing Point Experimental Films, by VALIE EXPORT and Ernie Gehr

Wonder World of Ice (Keinolumikylä) Trailer. Director: Ilkka Rautio. 52min, Finland, 2013
Is there any country that we should keep an eye on in the future, one that seems promising in the field of documentary film?
Apart from the Nordic countries, very interesting things are emerging from the Harvard Sensory Ethnography Lab, if I can go directly to a unit that is smaller than a country.

Instrument of the Himmler (Himmlerin kanteleensoittaja). Director: Heikki Huttu-Hiltunen. 56min, Finland, 2014
As the experience from CPH:DPX has shown, public interest in documentary film seems to have increased lately. What do you see as the reason behind this increased interest in documentary film?
Documentary is the new art house; documentaries seem to interest those who have earlier been enthusiastic art house film-goers. Also, the rise of reality television is increasing the demand for documentaries – instead of decreasing it, as was feared just a few years ago.
Do you think people are informed enough about what is happening in the field of documentary film? Where, and how, can they keep up?
Obviously, festivals are one way to keep up, and distribution through the internet is something that documentary filmmakers are especially good at.