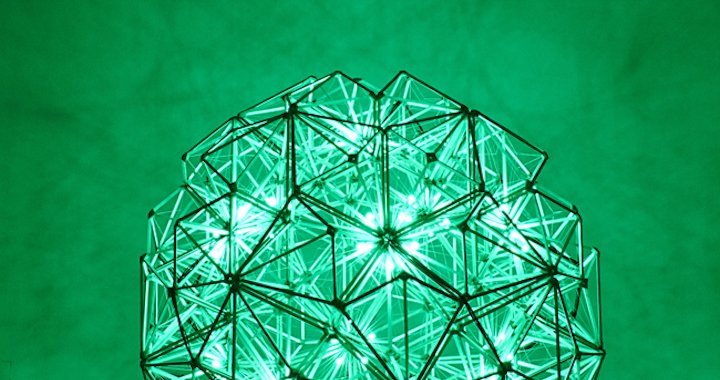 Does art have the ability to change society?
04/01/2018
Both political conditions and freedoms in the 21st century are encouraging the creation of new forms of artistic expression. When looking at 2017 as a whole, it appears that an increasing number of artists are somewhere in the middle between art and social activism when it comes to their work and mediums of execution. We queried the following art professionals on whether they think that art has the ability to change society, and can it truly influence the spirit of its time.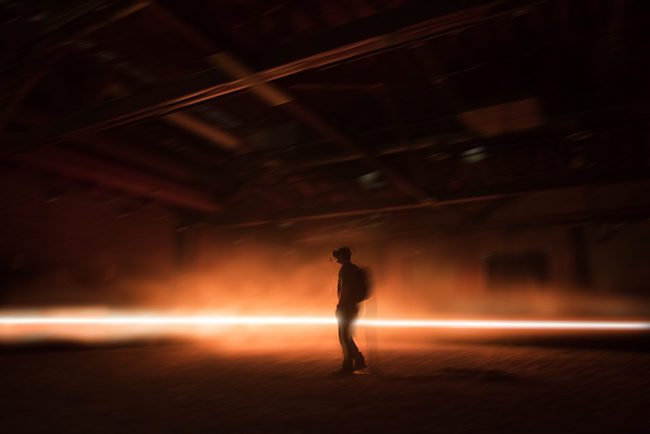 Alejandro G. Iñárritu's CARNE y ARENA, A user in the experience, 2017. Photo Emmanuel Lubezki © FONDAZIONE PRADA Milan
Christian Ehrentraut (Senior Director, Galerie EIGEN + ART Leipzig/Berlin):
Museums play a crucial role in allowing discourse and the biggest imaginable freedom to express and spread issues that arouse controversy and oppose reactionary limitations...And a lot of them are currently under fire (see Dresden or Brazil). That alone shows the potential that art has. There are numerous collectors (often in key roles) that support certain artistic positions and who may bring matters to a wider audience, one that is beyond the art world. Art has also always been a means of representation, and it is great when people/companies represent themselves with what could be considered critical art. And, of course, art also remains a vehicle for geopolitical issues; record sales at auctions say a lot about the current state of our globalised economy… In addition, there will most certainly be political effects in the Arab World because of [Abu Dhabi's purchase of] the Salvator Mundi.

Ai Weiwei's Good Fences Make Good Neighbors art project in Washington Square Park as a campaign against Donald Trump's border-control measures. Photograph: JasonWyche / Courtesy Public Art Fund, NY / Ai Weiwei Studio

Christian Ringnes, art collector:
Influence – yes, definitely; change – perhaps not directly and immediately. Perhaps art is more about influencing and a catalyst for evolution rather than revolution. It is definitely an extremely valuable source of new knowledge, reflection, consideration and attitude awareness.
Noemi Givon, Founder and Director of Givon Art Gallery, art collector:
Art has a minor influence on both social or political change, unfortunately.
Mark Gisbourne, curator, art historian and critic:
Art does not as such have the power to change society directly, but it can, on rare occasions, possess the ability to create a set of questioning conditions upon which more activist social engagements can be developed and take place. While ideas of there being an avant-garde sense of art are long dead, we must always be aware that the term 'avant-garde' was first derived from utopian politics, and was initially used in the context of the French socialist Saint-Simonian circle of the early nineteenth century. But the term, when arbitrarily appropriated (as 'art for art's sake') by formalism, lost much of its political energy, and the selling of art today has so inured itself in relation to art as to negate and sublimate (or simply purchase at market prices) any contents that might possess either socially or culturally engaged forms of political motivation.

Olafur Eliasson. Green light. 2016. Photo: María del Pilar García Ayensa / Studio Olafur Eliasson, 2017. © Olafur Eliasson

Katerina Gregos, Chief Curator of the Riga International Biennial of Contemporary Art (RIBOCA):
Yes indeed, in recent years there have been more and more artists working between art and activism; the urgent question that needs to be asked is how and why this is done and whether there is any meaningful outcome both in terms of the resulting art as well as the resulting social praxis. Very often we hear the rather naive question 'can art change the world'. No, art cannot change the world and how could it since, very often, neither politicians, nor NGOs, nor the powers that be can do that. What art can do, however - and this is its power - is that it can change the way people think about the world; it can challenge cemented opinions, givens and biases, and it can reveal unknown, marginalized or suppressed histories. Art will only have the power to really change society in any significant way when politicians and governments realize that it is a valuable educational tool, as well as a tool for knowledge production, and integrate it into the national educational curriculum as something as valuable as other disciplines being taught in schools.

Ai Weiwei's Good Fences Make Good Neighbors art project in Washington Square Park as a campaign against Donald Trump's border-control measures. Photograph: JasonWyche / Courtesy Public Art Fund, NY / Ai Weiwei Studio

Kaspar Mühlemann Hartl, Managing Director of museum in progress:
Yes, I have no doubt that art has the potential to induce change. The concept of museum in progress is very much based on this belief and is inspired by Joseph Beuys' idea of 'the social sculpture'. As our organisation is working in public spaces and media, we are reaching a far larger public than traditional museums whilst overcoming the distance between everyday life and art.
Kaido Ole, Artist:
I'd like to say that art definitely can change our lives, but I prefer a more clever influence than direct activism. Diversity is always good, and I like everything from this point of view, but especially because of diversity I like to keep every approach on the picture. Art is also a part of our nature, and in the last years there has appeared on the scene a strong movement of unpolitical, self-centred art that balances out the movement first mentioned. There is no one truth or one best method, just a good rhythm of different points of view.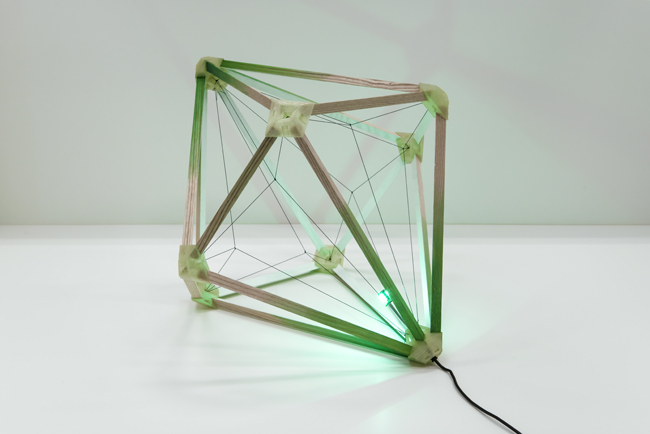 Olafur Eliasson. Green light. 2016. Photo: María del Pilar García Ayensa / Studio Olafur Eliasson. 2017. Artist's and Thyssen-Bornemisza Art Contemporary property. © Olafur Eliasson

Hedwig Fijen, Founding Director of Manifesta, the European Biennial of Contemporary Art:
Art and politics are always connected. Many artists are involved in political activism or are engaged by subjects that deal with how life/the future looks today and how art should have a vision when politics lack one.
Maria Arusoo, Curator, Director Of The Center For Contemporary Arts, Estonia:
I think art has power but also a responsibility to contribute to social issues. I do not see it is as a direct solution and one that produces immediate change, but rather as an amazing tool to light up, give a voice, and create a new vocabulary for change. More and more projects are moving out of the elitist 'white cube' context, which I think is important in this political climate. Also, when thinking about 2017, there were many initiatives that were not labeled as curatorial or as art projects, but that were called together by workers in the art world and were more along the lines of activism, such as the Not Surprised letter, which was a public step against the abuse of power.

Image from the Carne y Arena experience from director Alejandro G. Iñárritu | Neil Kellerhouse © FONDAZIONE PRADA Milan

Michael Klaar, art collector:
Definitely yes!
Olga Temnikova, Gallerist and co-owner of Temnikova & Kasela Gallery:
As for me, I do not see 2017 as a year of art activism. I wonder what events you are referring to, since I saw it as a year of a market craze, a large art-audience-participation year, a year of the rise of performance (a lot of which was used as a tool in these large-audience entertainment events), a record year for auctions, a year of lasting hype… But I do see art as having influence; I see it working more on an individual level, which is certainly enough for me to go on doing what I am doing.