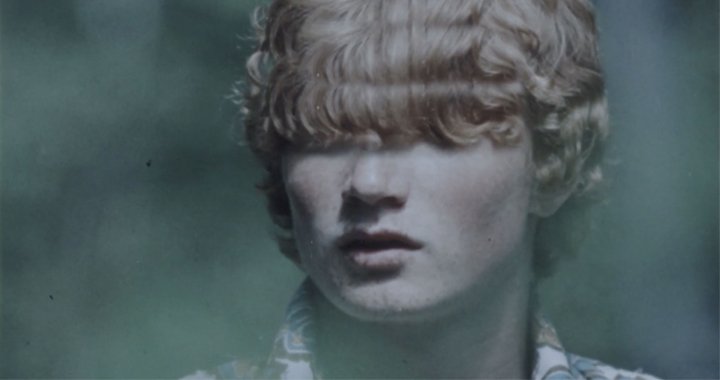 Let photography steal your attention
Tallinn Photomonth 2019
04/09/2019
Beginning September 6, the largest contemporary art biennial in Estonia – "Tallinn Photomonth 2019" – will open in various locations in the city. Until November 3, visitors will be offered a broad variety of events including three international curated exhibitions, an experimental art film programme, and an art fair. This year the biennial's main events are curated by Heidi Ballet, Post Brothers, Hanna Laura Kaljo, Ingel Vaikla, and the artistic director of "Tallinn Photomonth" – Laura Toots.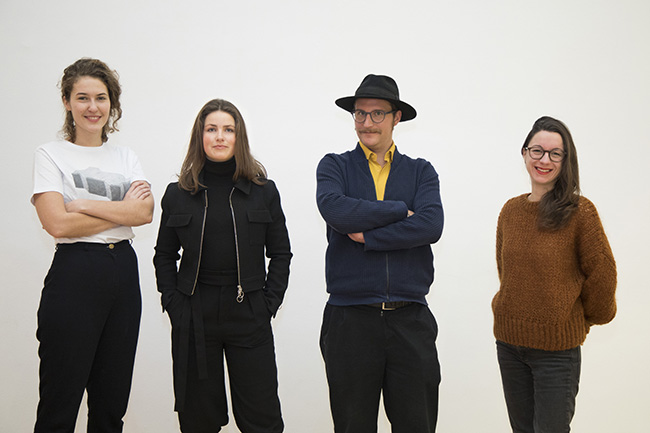 Curators of Tallinn Photomonth 2019. From the left: Ingel Vaikla, Hanna Laura Kaljo, Post Brothers and Heidi Ballet. Photo: Helen Melesk
"Tallinn Photomonth" started in 2011 as an artist-led biennial of contemporary art, and this is the fifth anniversary year of the event. "The contemporary art biennial was started in 2011 by a group of artists working primarily with photography and video. But despite the name, the biennial has never been a narrow media-based event; rather, it looks more broadly at developments in art and society in a world mediated by cameras, screens and images.
As we are interested in and work with the overlaps and connections between different disciplines, we do not actively follow only the field of photography since much of it is very distant from contemporary art," explain Laura Toots and the biennial's managing director Kadri Laas. "Tallinn Photomonth has grown and remained the biggest biennial in Estonia, and it has many recurring events in the programme – at least one bigger international curatorial exhibition, extensive public programming, etc. Among the reappearing events and one of the most remarkable ones is the only art fair in Estonia – Foto Tallinn – that in 2019 is taking place for the 9th time, as it is also held during the biennial's off-years."

Maarten Vanden Eynde & Musasa, Material Matters (Zn30, Ag47, Au79, Pb82, U92), 2018–2019. Series of paintings, acrylic on linen canvas, 96×126 cm
They both note that with every new edition of the biennial, more new parts are added to it – a satellite town elsewhere in Estonia, Professional Week with special programming and networking events, collaboration with an Estonian cultural journal, a residency for international artists, and many more ideas. To answer the question of how has the photography field in Estonia and across the region changed during these years, Laura and Kadri say: "One of the important changes that we would like to place in the foreground is the increase in international traffic – moving both to and from the region – that we are very happy to see. To promote this from our side, the very same Professional Week was created, aiming to spark discussions between Estonian and international arts professionals as well as develop opportunities for collaboration. Broadly, the whole contemporary art scene in Estonia has been making continuous efforts to create networks for long-term collaborations, which seem to be more solid than ten years ago."

Andres Sööt, still from film 511 Best Photographs of Mars,1968
Taking in account that "Tallinn Photomonth" is just one of the few biennials taking place in the Baltic region, and the fact that it is the only art event of this extent that's happening in the capital of Estonia, it is indeed important that it takes place over a comparably long period of time. "The anniversary year has also given us opportunities to delve into its importance," say Kadri and Laura. "When the biennial was launched, one of its goals back then was to bring world-class international exhibitions to local viewers – to show and contextualise photography in a way that was new to the audience here. Tallinn Photomonth is still focused on the boundaries of the photographic, with the last editions also highlighting the current era of image drain. Therefore, the biennial is a platform of analysis for the participating curators, artists and organisations. In addition to that, Photomonth's broader goal is to prompt international collaboration, for which the regularity of the biennial is vital. When we invite foreign curators, we encourage them to work closely with Estonian artists and collaborate with other art professionals so that they get to know the local field that they have been invited to work in. We believe these long-lasting partnerships across borders are extremely important."

Sam Smith, still from the video Lithic Choreographies, 2018
Since the very beginning, "Tallinn Photomonth" has been an important player in the educational programme of contemporary art and art in general. Drawing attention to audiences who might not be familiar with this aspect of culture, education has become an integral part of the photomonth. To highlight connections between various exhibitions happening during the biennial, the educational programme examines relevant topics of art. Public events include lectures, book launches, artist talks, guided tours, workshops, and a number of educational sessions for schoolchildren.

Sandra Kosorotova, Wounds of Others, 2018. Workshop at Riga International Biennial of Contemporary Art. Photo by Alexey Koshkin. Image courtesy the artist and RIBOCA, Latvia.
This year "Tallinn Photomonth" consists of five main events and a broad satellite programme. "These five main events include the international group exhibition "When You Say We Belong To The Light We Belong To The Thunder" at the Contemporary Art Museum of Estonia (curator Heidi Ballet), "Mercury" at Tallinn Art Hall (curator Post Brothers), and "Let the field of your attention…. soften and spread out" at Kai Art Center (curator Hanna Laura Kaljo), as well as an artist film programme at the Sõprus cinema (curators Jesse Cumming and Ingel Vaikla) and the art fair Foto Tallinn," explain Laura and Kadri. "In a broader context, the biennial discusses how art relates to economics, politics and contemporary society, and the exhibitions derive from these starting points. This year's biennial provides opportunities for exploring ownership, belonging, responsibility, and the distressingly elusive fluidity of technological development – the increasingly anxious human experience and strategies for coping with it and changing societal norms. The chosen 18 satellite projects are expected to build upon or open up the themes of the main programme."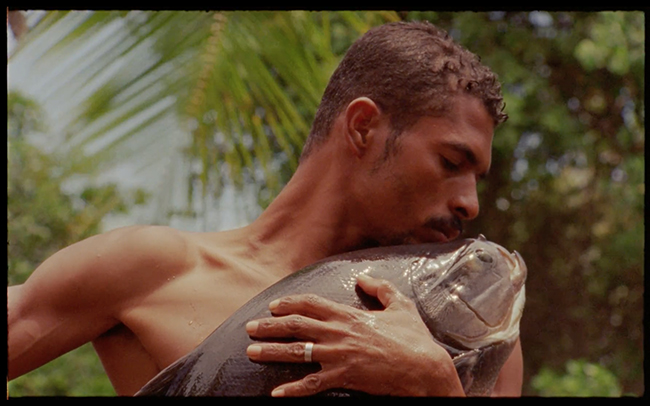 Jonathas de Andrade, still from the video O Peixe (The Fish), 2016. Courtesy the artist and Galeria Vermelho, Sao Paolo
When asked what is the one thing that they would certainly recommended one see at "Tallinn Photomont" this year, the artistic director and the managing director reveal how proud they are of the programme: "Instead of 'what to see', we would ask 'when to see', and recommend that one visits Tallinn during one specific week – the very peak of the biennial. This will be the last week of September – the biennial's Professional Week – which will consist of a series of versatile events created to prompt discussion between Estonian and international arts professionals and the development of opportunities for collaboration. Launching with special events on Tuesday 24 September, the week offers the opportunity to visit the biennial's main exhibitions, attend the opening night of the artist film programme on Wednesday 25 September, see the art fair Foto Tallinn open the day after, and be part of other events and exciting extensions to the exhibitions taking place over the weekend."

Directors of Tallinn Photomonth 2019 – Managing Director Kadri Laas-Lepasepp (left) and Artistic Director Laura Toots (right). Photo: Helen Melesk
While waiting and preparing for your visit to "Tallinn Photomonth 2019", we propose you take a closer look at the programme of events here!