Out of concern for Lydia Nikolaevna
Meldere & Hintz. Hidden Matter – an exhibition at Helsinki Contemporary from November 29 to December 22
29/11/2019
Meldere & Hintz. Hidden Matter, an exhibition headlined by artists Inga Meldere and Mikko Hintz, will be on view in the very heart of the Finnish capital at the Helsinki Contemporary art gallery starting November 29. Although both artists are showing their recent works under one shared title, one could safely say that the exhibition is really more like two parallel solo shows considering that the themes and stylistic pursuits of each artist are decidedly distinctive.
Mikko Hintz works in the field of abstract painting. He focuses on the relationship between form and colour, as well as delving deeper into the basic issues that underlie the medium of painting. Conversely, the painted works of Inga Meldere, a Latvian-Finnish artist, is research-based and, at least in its preliminary stages, may not even have anything to do with art. Meldere converts the information gleaned from her research into a work of art through a complex process that involves both print and painting elements. Her process usually begins with reading, taking an interest in a topic, and learning as much as she can about it – the subject actually entering her studio only when the idea has been formed to completion.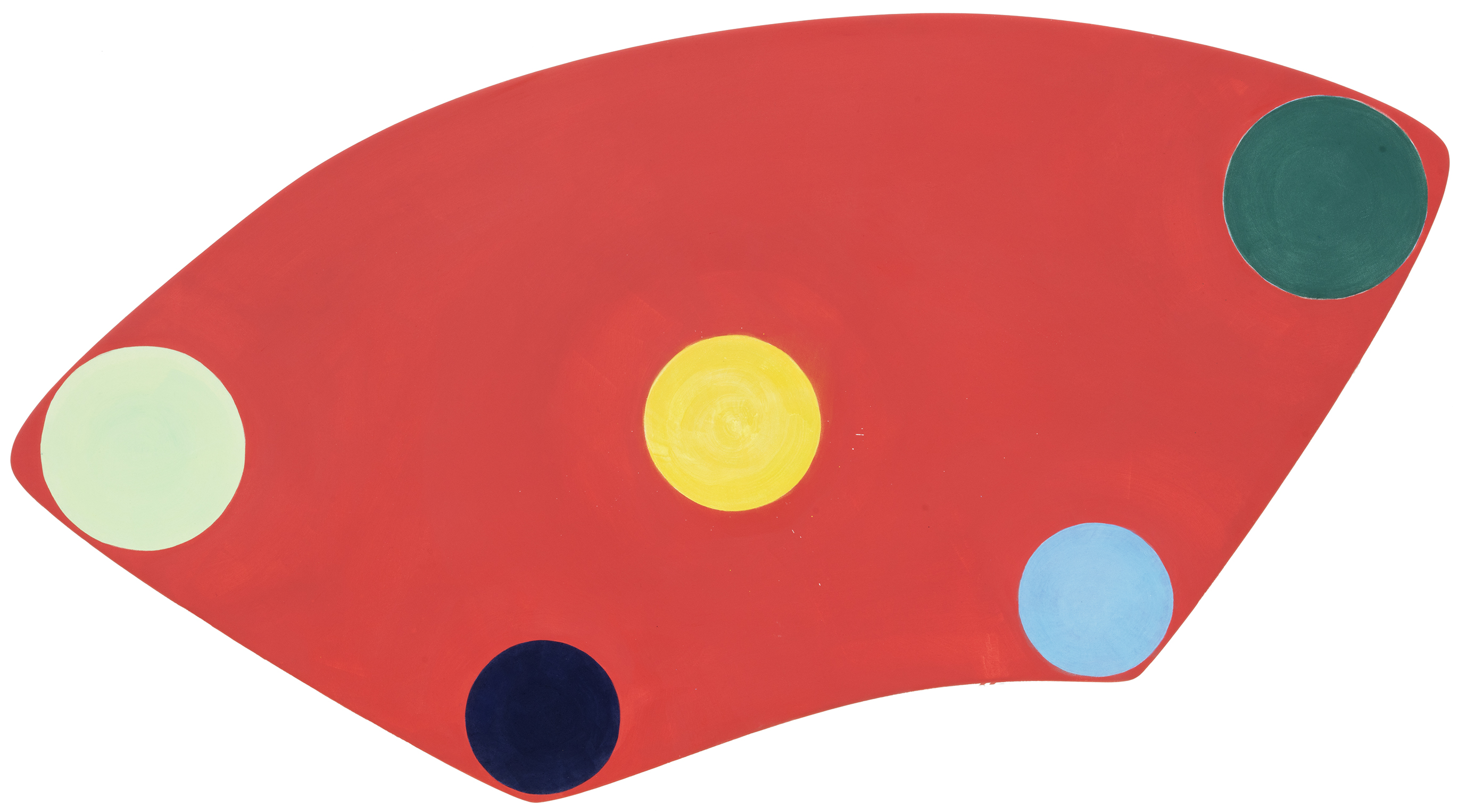 Mikko Hintz, No 09, 2019. Photo: Jussi Tiainen
Artterritory.com contacted Inga Meldere, who was happy to comment on the theme of the new exhibition and the principles behind her creative method.
The exhibition's origin actually goes back as much as fifteen years ago, says Meldere. While still studying restoration at the Art Academy of Latvia, she came upon a book about Lydia Nikolaevna Délectorskaya (1910-1998) that had been published in Moscow. This extraordinary woman is known in art history for her collaboration with, and serving as muse for, the French artist Henri Matisse, one of the most popular painters of the 20th century. 'While working on this story and my paintings, I wanted to highlight Lydia's role, to look at her as an equal of Matisse and a creator whose heritage we are used to seeing in art history books and museum exhibitions,' explains Meldere. She acknowledges that her own creative body of work is linked to the art of Matisse and Délectorskaya by the idea of yearning to move from darkness to light.
Meldere associates Délectorskaya's importance in the art of Matisse as well as her influence in art history with the notion of caring or concern. 'In the accounts of Matisse and Lydia, the concept of caring comes to the forefront,' says Meldere. 'It doesn't relate to my painting as much as it was a topic that was very important to me in order to get started on my work.' It gave Meldere a reason to look at the interplay of two creative personalities within a very wide range of theoretical thought – starting with Aristotle and ending with feminism and calls to action by human rights activists.
Meldere has chosen scarves as the motif on which to visually embody her theme: 'I like this accessory; I even have a small collection of scarves! Each scarf tells a story, from its figurative composition and the objects it depicts to the person who wears it.'

Inga Meldere, Scarf. L.D. figurines, 2019. Photo: Jussi Tiainen
In appearance, Meldere's painting does not resemble Matisse's style – almost everything in it is quite the opposite, in fact, differing in both technique and colour spectrum – whereas Matisse utilised the full range and often used primary colors, Meldere limits her use to muted shades and subtle nuances. Nevertheless, Meldere admits that her research approach in the early stages of her work is based on intuition and only later becomes systematic in nature.
Instead of using a white canvas, Meldere works on an already printed base: 'The choice to use ultra-violet light printing was very pragmatic and well considered. I wanted to use printed images as the foundation for my painting, but traditional techniques did not produce the expected results. I was also looking for a technology that would not conflict with my use of oil paints and a solvent. I didn't know anything about this technique, so it was a wonderful discovery and it serves my purpose well'.
Hintz and, of course, Meldere are well known in the Latvian art scene: for example, both took part in the Latvian Centre for Contemporary Art's flagship project Portable Landscapes (2018). Hintz's works have been on display at the Ventspils Culture Centre "Jūras Vārti" and the Kalnciema Quarter street gallery in Riga. Meldere's latest project in Riga was on display this summer: as part of the microRIBOCA programme produced by the Riga International Biennial of Contemporary Art, Meldere worked on an urban environment object – resuscitating an uninhabited wooden building for the purposes of art. Braunijs no Bruņinieku ielas (The Brownie of Bruņinieku Iela; 'brownie' is urban slang for old buildings which the city has painted brown in order to cover up graffiti – Ed.) was received so well that Meldere has been placed on the 2019 nominee list for the prestigious Purvītis Prize to be awarded in 2021.