"I don't want to talk about celebrities"

31/07/2012
One of the first things Latvian born American photographer Ulvis Alberts shares with me is that he usually doesn't speak about himself. "On one hand it is fun to do, but on the other… nah. (shows a dismissive gesture) I think it's boring. In my mind I hate to repeat myself but I love promoting people," he adds with a friendly laugh. Somehow I find it difficult to label his rich and well-narrated stories as boring. Having photographed most of the 1970's Hollywood celebrity scene – Jack Nicholson, Paul Newman, Alice Cooper, Christopher Reeve etc., and being one of the first people to portrait world's most daring poker players, Ulvis Alberts has had an eventful career and it would take many hours, days and weeks to gather these adventures. "Boring" is probably one of the far opposite terms to use. Our conversation takes place in Riga in "Birkenfelds" art gallery, where Ulvis Alberts is working on his upcoming projects with his friend and owner of the gallery Toms Zvirbulis.

Ulvis Alberts. Photo: Imants Gross
"I haven't gone to school to study photography and I can say that clearly. My first impulses in photography were people like Robert Frank and Diane Arbus. Not that I wanted to be one or the other but they were a great stimulation. Their photography books were terrific," Ulvis Alberts shares his first interest in photography. "I was always alert to photography catalogues – what's going on, whose doing what. I think it's more important than going to school. Photograph, make all the mistakes and then try your luck at getting somebody to show your work. That will give you an education. Your skin will get tough like an alligator and you need the alligator's skin to be in this profession. That's the way it is," he says with a confidence.
Welcome to Hollywood
Ulvis Alberts was born in 1942 in Riga, Latvia but a few years later, in 1949, after briefly settling in Ravensburg, Germany, his family immigrated to the United States of America. Although Ulvis Alberts didn't study photography, he graduated from the University of Washington in Seattle with a B.A. degree in radio/television. "I was very interested in film. I was hungry for foreign films – Antonioni [Michelangelo Antonioni], Bergman [Ingmar Bergman], all those people". This interest in moving images later took him to Hollywood. "In the late 1960's in Seattle I was making short films, documentary films, which I submitted to the American Film Institute in Beverly Hills, and they reacted. I received a letter saying that I could join them as an auditor but I wouldn't have a budget to produce a film. I agreed and soon after drove down there in my old Chevrolet," recalls Ulvis Alberts. "The first impression was incredible. It was like a mansion on a hill, like something from "Santa Barbara", the soap opera. Crazy! There were only about 12 people working there and I was one of them."
It was also the time when "in the unused horse stables [owned by the AFI] was David Lynch doing his first movie "Eraserhead", a very strange black-and-white film. David was not David back then, he was not a big name – just a student at the American Film Institute. But he had a budget and he sold piza on the side to have extra money. It was a good experience. I stayed and hung out and my camera became literally like a passport to photograph people, submit the work and make money," says Alberts, "I had to make some money and so that's exactly what I did."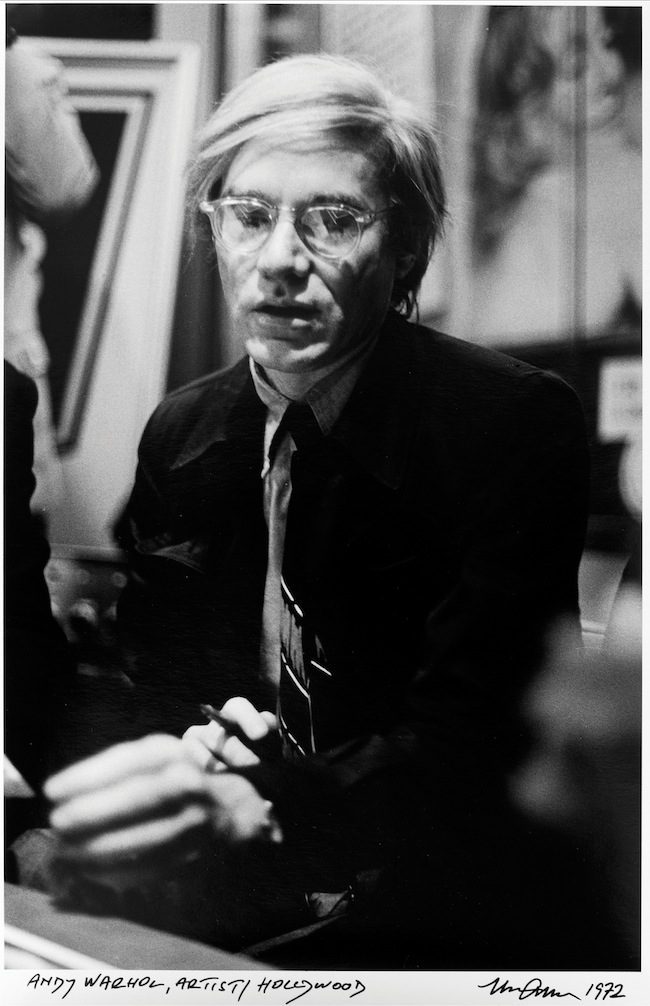 Ulvis Alberts' first photographs portraying such music legends as Bob Dylan, Jimi Hendrix and Jerry Garcia had already been captured in the late 1960's in Seattle, during concerts or going back stage, but it was in Hollywood where he found his own angle on this subject. "My criteria was "I want to come home with you" and back then in the 1960's, 1970's and mid 1980's it was the way to get there – through the door. It was a reason to be there," recalls the photographer. "As I knocked on the door of the celebrity's Beverly Hills house, I was there to do a job – to take a photograph. When I entered this zone it was my job to find out where the window light was, etc. People were waiting for me. They might have told me what they thought was interesting but in reality they were waiting on me to say something and to do something. That was a lot of pressure and not because of that recognition - it's a celebrity," Ulvis Alberts continues. "My job wasn't to meet a celebrity and move in his or her guesthouse. I stayed on Peter Fonda's floor the first night in Hollywood, which was fun, but that was just the first shock and being very tired from the drive from Seattle," Ulvis Alberts says it as a self-evident fact. "For me the "celebrity" wasn't [a term] with a big "C". If it was too big, I would be too distracted from doing my job. I didn't want to handle that. I wanted to get the exposure right for the photograph."
"I missed photographing a couple of the people that I really now would have liked to – James Dean and Marilyn Monroe. I'd be a lot richer, if I had particularly Marilyn Monroe. I missed it by 10 years." But Ulvis Alberts is not short of stories surrounding well-recognisable characters. "There were people I was trying to contact that my editors wanted. There were a couple of guys on hot TV show called "Starsky & Hutch"; Paul Michael Glaser and David Soul were the actors. I don't know if they were playing it smart but I couldn't line up an appointment to photograph them at home. I kept trying and trying and they kept saying "No!" Finally I promised them a cover shot (laughs). I don't remember. I made a promise that I couldn't keep. Some actors believe if it's not a cover, it's not worth their time."
But then there are favorites like Groucho Marx – "the Marx Brothers". "I photographed Groucho at home. It was just great fun. I didn't know he was going to die three months later. I had a shot of him in the bed with his shoes on and I thought this is a great picture; I've got to get this out to the world somehow. I called everybody I knew and I couldn't sell it. Nobody wanted it. Do you know why? Elvis Presley died. Finally I got a call from France. The "Paris Match" ran it as the lead photograph across two pages, as the tribute to "the Marx Brothers". I was happy." Half jokingly, half seriously Ulvis also adds "It's important in the celebrity barometer when you die. If you are picking the time you're going to go, check around to see that no one else is going to die because you may get wiped out. Be careful. Plan your death carefully." (laughs)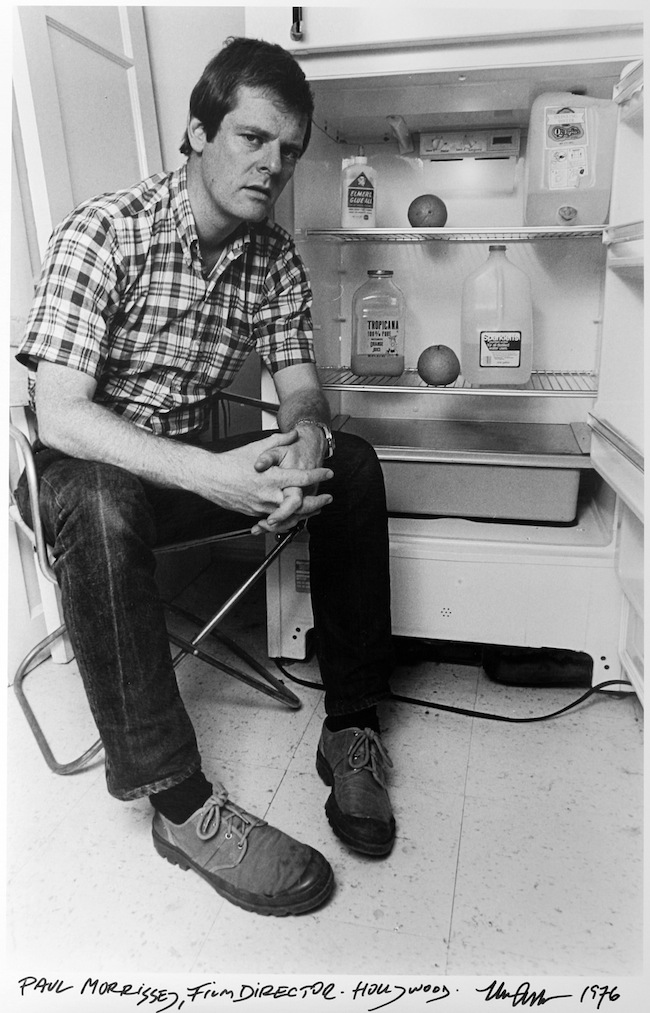 Of course, times have changed since then "Now it's different. There is more fear and aggression in the air – all those things that make people uncomfortable in Hollywood, but then it felt comfortable. It was a great experience, a really interesting time. I haven't been in LA for long, long time and I have no plans in going back. That's the American Film Institute period of time. That's done."
Poker in Las Vegas
Towards the end of the 1970's, Ulvis Alberts started to distance from the celebrity culture, instead turning his attention to poker. "The themes always picked me; I didn't pick them. It sort of changed with me. It was like swimming with the tide. They came before me and I opted to do them and I hung out long enough to do a good job. I think I did a good job. While living in LA, I didn't think I should go to the World Series of Poker and take photographs. No, no, no. I got the call and thought – why not?" Ulvis Alberts recalls his invitation to photograph the World Series of Poker, which he documented from 1977 to 1982.
"I was invited by Jack Binion, the son of the owner, Benny Binion, to go to Vegas, which gave me access. If somebody shoved in a 100'000 USD, I was 10 feet away and could get some great portraits, which nobody had ever done, not even the local Las Vegas papers. They always thought, "Well, he won the money let's take a shot of the table, the money and the two cards he won with." Boring! Not me," says Ulvis. "I had free rent, free food, everything that I wanted and I took the opportunity to do the first book, which came out in 1982 called "Poker Face". There is also a second book "Poker Face 2", much larger and heavier than the first that was published in 2006 in Riga. "I was selling this book in a casino but a lot of people don't have time to pick up this heavy book and go back to playing poker. It wasn't as easy as we had figured it out. We have still a few of these books for sale."
"Poker Face", the first book, however, was a great success and those 500 copies went fast because nobody had gone there and studied the portraits of poker players. "It did very well. I had one library copy left at home. But one day I got a call from a little antiquarian bookstore in London, saying that they have a client for 2500 USD, if I wanted to sell it. So now I have nothing, just the memory but a lot of the pictures of "Poker Face 2", were also in "Poker Face". It's not a problem."

Amarillo Slim Preston. 1978
Ulvis Alberts also recalls that when he was at the Horseshoe casino, where the World Series of Poker took place, "there were only 200 participants, friends playing with each other and glad to see each other. The money had nothing to do with anything. First prize was maybe a couple of thousand dollars. This year the big game ended with 6600 plus people, 10'000 USD buy-in. Television changed the whole area of poker," he explains. "It was also because a clever person deciding to put a lipstick camera through the table so that people at home could see the cards of each player. It changed everything overnight. And another event that influenced the game was an accountant, Chris Moneymaker, winning. From that moment people started thinking "I can do that." No you can't. They will clean you out. That's what's happened. I don't want to be there anymore. I've done my work and now my stuff is iconic because some of the people are gone." It was a source of income but "there was a magnet 6000 miles away – Latvia."
Visiting home – Riga
Interestingly enough Ulvis Alberts' first encounter with Latvian art photography took place Los Angeles, by an incidental meeting with the western-influenced photographer Jānis Kreicbergs from Riga. "He was travelling with a group of people, visiting the photographer Helena Hofmanis. I didn't live too far away from her and just happened to drop by. It was great to meet somebody who does photography from Latvia. I had never met anyone; I was so curious. I had been curious all my life," Ulvis explains. "He showed me his work, which was sort of spontaneous happening photography. Some of it was a little underground." This encounter was followed by a question – is it possible to get there? By using a photography exhibition as an excuse, he did get a permission to visit Latvia but when in 1983 Ulvis Alberts finally arrived in Riga "it was like landing on another planet, maybe Mars," Ulvis remembers. "I was staying at the hotel Latvia, where I had been placed in a proper room with microphones but Jānis was my guide and he stuck by me all the way. He probably answered all the questions that the boys wanted to know."
When asked about the first solo exhibition in Riga, he remembers it as an unforgettable spectacle. "I must be honest, I was not expecting the overwhelming, over the top reception in a small basement gallery [fotoklubs "Rīga"]," You could only come in the door and keep moving around the walls, look at the photographs and go back out the door, because the line ran the length of Blaumaņa Street. It was in the winter, in the snow!" he says in a raised, astonished voice. "I thought what the hell is going on here? Is it for me? It can't be." Although it was clear to Ulvis where he was, he too was an observer. "I noticed how people were looking at my so-called "Hollywood Pictures". Many were staring at the background of the photograph, not the image itself. I think some of the movie stars were unknown to them but the background was interesting – what are people wearing, what are the cars in the streets, etc. It was really fascinating. Apparently I was the first person to make this journey but it all worked, didn't it? I'm from Hollywood. I'm a photographer. I'm Latvian. And I'm back home. It all worked. It was all just right," he says with a critical smile.
Not only did Ulvis Alberts bring unseen art photography to Riga, but Latvia was an inspiration for his next cycle of photographs, which created a buzz in the USA as previously unobserved footage from the USSR. "I hand carried out the photography from the photo club to America and it got a lot of attention because they looked at it as the first time photography from the USSR. Wow! Suddenly I was doing interviews and I met a very interesting man, a fellow called Dan Fear, who had a photography gallery – "Silver Image Gallery" in Seattle. He was the one to exhibit Latvian photography for the first time in America. It drew a crowd. He was showing Binde [Gunārs Binde], Kreicbergs [Jānis Kreicbergs], Gleizds [Jānis Gleizds], Tugalev [Leonīds Tugaļevs]. It was fascinating for the American audience. The hook was the USSR and the fact that there was nothing to sell; it wasn't commercial. It was just art photography for art photography's sake, which was significant." And then things were really starting to happen, "Janis gave me same negatives of Regina [top model "Rīgas Modes"]. He had been photographing her for years and I sent them to "Playboy" magazine," Ulvis starts laughing. "And they were interested! They wanted to do the first centerfold from Russia, from the USSR. I thought that was pretty exciting. So they gave me a bunch of money and a lot of t-shirts and sent me back." (laughs)
Two years after his first visit Ulvis returned to Riga. "Again the excuse was "I am having a photography show". It wasn't really an excuse, there was a photography show but it cost me a lot of money. I maxed out my credit cards at the dollar store. You know how that goes – you go in and everybody else that "loves you" is waiting outside. I was popular. Even now I am more famous in Latvia than I am in the world. I don't know why that is but it that started from my very first trip to Latvia. I later realised this isn't love; this is Hollywood photographer returning to his roots and all that bullshit. I don't think I'm so important any other way. My work could fade away. There are other people more important that may not get that little bit of attention that they deserve, or a lot of the attention they deserve."

Antanas Sutkus. 2009
"I recently visited Sutkus [Antanas Sutkus]. In some way, back in the 1980's, I was doing what he does but I was just visiting. He was living there. His book is another way of sharing what I'm talking about. It's important," he emphasized before casually adding that he is convinced to have the best Sutkus photographs in the world. "I've never visited any other photographer to photograph. Sutkus is the only one. I didn't understand a word he said because he speaks in Russian, but that's ok. We got along. I loved photographing him. The pictures haven't really been seen. There are some really great images there. I enjoyed doing them."
Since the photographer's first visit to Latvia, Riga has experienced great changes, just like the rest of the world. It has been linked with growth and development but the connection between people have transformed along the way. "I used to hang out at café "Vecrīga". I enjoyed the big window. I could watch Riga go by with my black balsam and have a conversation with passersby. It's fading now. Do people really want an Internet date? Please. I love my Facebook. It's great but it's also sucking up a lot of my time – Delete, delete, delete," he pauses, "and I don't want to know what you had for lunch or that you went shopping," he continues. "The world has changed and I think in a way it isolates me more and more. Whenever you go to a big city you notice the changes more. I have a lake house and it's private. I have big trees in front of me, which filter the sun, and a lake, which almost seems my own. There you don't notice it."
Where to next?
To my question, whether he finds summer in Latvia rather tedious after such an eventful life in America, Ulvis Alberts replies without any doubt in his voice, "No! Actually it's coming alive again. Toms is finding things that I have passed over in the archives. He's seeing with the third eye things that I have missed and have already shut down on. There's a funny little story. I have a shot of Elizabeth Taylor, which I spontaneously took in Malibu. She came out of the restaurant; I came out of the restaurant at the same time, with my mother who was visiting, and I saw the big diamond ring that Richard Burton had given her. She was on a sidewalk with the Malibu sign in the background and I had to act. Delicately I asked whether it would be possible to photograph her and she agreed. I took five or six frames and she stood there pleasantly. But somehow she looked to me like she had just been to a garage sale – so dressed down. I ignored those pictures for all these years, until just recently. Now of course it is too late, Liz has died and all the ways I could have sold the photograph are gone. But let me finish this story… so I come here and I have the strip with the shot – "Malibu" sign in the background, Liz Taylor standing there from head to toe. I thought that's the shot but Toms looks over and couple of frames earlier, from the waist up shot, he noticed her smile. It's a wonderful photograph. I didn't see it. I love this picture. It's like re-discovery because of another person."

Elizabeth Taylor
Currently Ulvis Alberts has his hands full with projects and ideas "I brought here a small piece of my archive, what I thought were important photographs to do silver image fiber prints. Actually, there is so much to pick from. I haven't been keeping good housekeeping in my archive. Often I'll pull a negative out and it won't get back to a place. It requires discipline. It's also about priorities – what do I put on top of the list," he tells me. "I've had dark rooms everywhere in America but I feel comfortable with the working relationship I have with Toms."
In regards to his current projects, there are a few different ideas that are in the process of development. "Some time ago I did a series called "Icebox" - famous people at home with their refrigerators, which Tom and I are now printing and thinking about. It will be a theme. I'm also starting to get interested in lady poker players – they are coming on really strong. Very interesting. I guarantee a lady is going to win the World Series of Poker and outdistance them all. I'm done with the men but I've got a pretty good collection of women that could follow up. But do I really want to jump in a crowd with 6000 people? My knees hurt too much to be standing there for hours and hours taking photographs, and digital people are doing it better. Do I want to be in Vegas in the hottest days of the year? I've done that." Aside from photography works Ulvis also has many hours of videotapes covering more than 25 years of his life in America. There is a possibility that one day they could be turned into a film. "If a writer has a diary, this is a video diary. I used a video camera and there are some cool things there. It's sitting here in Riga and I am going to leave it here. We'll see how to get to it. The most important thing is that it's safe. My house can burn down back at home and everything is good. Well, it's not good because I still have lots of photography there," he concludes.
Ulvis also admits that lately he has been thinking about moving permanently to Riga. "I like it in Riga. When you go out the door you never know what's going to happen. It looks like I am going one place and then I end up somewhere else or something else happens. I've been here a while but I am not doing much socialising. At this period of time, it's the right thing to do. I have four decades of photography – a lot of work. (laughs) This is the time to get the job done. That's what I'm doing here. It's important for me that I still have the marbles to talk about it. I'm finding in this environment that things that I never think about are starting to spill out. Maybe somewhere there is that potential. There is just so much to do. I don't think I'll do another book but I don't know. If I have it right, I need ten more years. Toms will have my great archives, he will make lots of money and I'll be very happy wherever I am. He will do well. Toms gives me an opportunity to tidy up the archives, to get it right." Throughout our conversation I have noticed several references to death, which is why I decide to inquire if death is something he is currently thinking about? "I think about it a lot because I know the reality of it. I am healthy but you don't know – the grain is falling, my dear. Jim Morrison, the singer from "The Doors" said – no one gets out of here alive. I believe him," he says with a warm smile.