The best photos are happy accidents
An interview with photographer Robert Whitman
22/03/2018
At the end of last summer I attended the Jūrmala Art Fair, held in the Bulduri neighbourhood of Jūrmala. Having looked at the small 20-stand pavilion along the seashore, where galleries and artists from various countries presented their expositions, and having met the director of this project, Viktorija Sergejeva, I learned that the idea for this fair came about from a desire to invite the legendary New York-based photographer Robert Whitman to Latvia and introduce the public here to his work.
While waiting for Whitman's presentation, I stepped outside for a smoke. Suddenly an energetic man came up and asked in English whether he could take a picture of me. I said yes, and he enthusiastically took several shots, after which he introduced himself: "My name is Robert!" Although I had suspected he might be Robert Whitman, I didn't know at the time that he is working on a photo series about smoking, which he intends to publish as a book sometime in the next few years. Of course, I used the opportunity to also take a picture of Whitman himself. I did not realise at the time that this random, almost non-verbal meeting would lead to several conversations as well as photographs, in which I sometimes seem more real to myself than I do in real life.

Robert Whitman. Photo:
Whitman was born and grew up in Minneapolis. He studied theatre in college and wanted to move to New York and become an actor. Instead, at age 19, he decided to travel for two years and see the world with the bit of money he had saved up from various summer jobs. When he returned, he gave up his theatre studies and got a degree in international relations. But as a hippie, his only desire was to lie on the beach and enjoy freedom. Then he saw the film Blow-Up, and his life changed, or rather, was guided onto a different course.
Whitman is the first photographer to have professionally photographed the singer and musician Prince before he was famous. A part of that work was published in a book "Prince Pre Fame" in late 2017. Whitman now works with many of the world's leading publications and advertising agencies. He has also repeatedly photographed Riga-born ballet dancer Mikhail Baryshnikov, and some of those photos could be seen at the Jūrmala Art Fair, to the great pleasure of the Rigans.
After Whitman's presentation in Bulduri, I arranged to meet him for an interview on the day before he headed back to New York. I wanted to know how he became a photographer and what intrigues him about this profession. Our meeting unexpectedly turned into a conversation in several parts: an interview, a photo session, and a small tour of the Grīziņkalns neighbourhood of Riga in order to show Whitman another side of the Latvian capital.
R.W.: Wait... One more… Beautiful! And the last one. Thank you!
P. L.: It feels like I'm at a professional photo shoot, not an interview.
R. W.: Yeah, I don't want to be interviewed. I just want a picture of you.
P. L.: So I guess it's a win-win situation. (Both laugh.)

Photo of me by Robert Whitman while I was interviewing him. © Robert Whitman
Is this your first time in Latvia?
Yes, and it's been great! I've seen a lot. I walked around Jūrmala and Riga, saw all the old and new buildings, the beach, this amazing park in Bulduri. I've never seen anything like it, all the streets, the people. I've been taking pictures a lot here. If I see an interesting person, I ask if I can do a photo.
Do you usually ask people permission before you take photos of them?
If I do something really quick, then maybe not. But most of the time I like to get really close, so I ask them.
Don't you think that if you ask before taking a photo it changes something?
It totally changes, of course. However, when I'm with somebody who speaks the language and they start posing, then I specifically ask them not to pose or look at me. Then I take a couple of photos and say thank you. At that moment the person relaxes, and then I take a couple more pictures. I also like using my little camera, because when you use a big camera, it just screams Photographer! and people get scared. So, many of the pictures are not good. But that's the work, the picking and editing of them. A very good, old photographer once told me: "Great photography is not about taking a great photo; it's about knowing which photo that you've taken is great." That's especially true when you do street photography or portraits. Usually about nine out of ten – or 99 out of 100 – are bad pictures. But just knowing that one photo could be good…
Which might be a happy accident...
(Laughs.) Totally. Most of the best photos I've taken are happy accidents. Happy accidents make the best photos. It's completely different when you do something with large format or nature.

© Robert Whitman
At the Jūrmala Art Fair you said that you didn't know you wanted to become a photographer, but you got inspired by a movie.
Yes, it's called Blow-Up, directed by Michelangelo Antonioni. The story is about a young fashion photographer in London. It's really cool. It shows him taking pictures of all these beautiful models – they're drinking and it looks like they're having a lot of fun together. The whole story is that he was doing some pictures in the park, and by blowing up a picture he discovered a murder in the background of the picture. But like I said in the lecture, the reason why I became a photographer was because I was a hippie...which means a lot of sex, drugs and rock 'n' roll. That period was also a protest against the rules of society.
I knew there were three things in the world that I really didn't want. Back then I had really long hair and a huge beard, and I never wanted to cut my hair. But in those days people were very conservative; you couldn't look like this and get a job. I never wanted to wear a coat and tie, and I never wanted to work from nine to five. I didn't know what I was doing. I was just wandering around, living on the beach. I just wanted to be free and have freedom. I then saw this lifestyle of the photographer – all the beautiful women – and I said to myself that I want to be a photographer. So, the crazy thing is, I got into photography not because I had a love of photography but because I had a love of the lifestyle that photography could bring me.
Well, not all photographers have that kind of lifestyle.
But that's how I started. Because most photographers love photography. (Laughs.)
How old were you?
Around 26 or 27.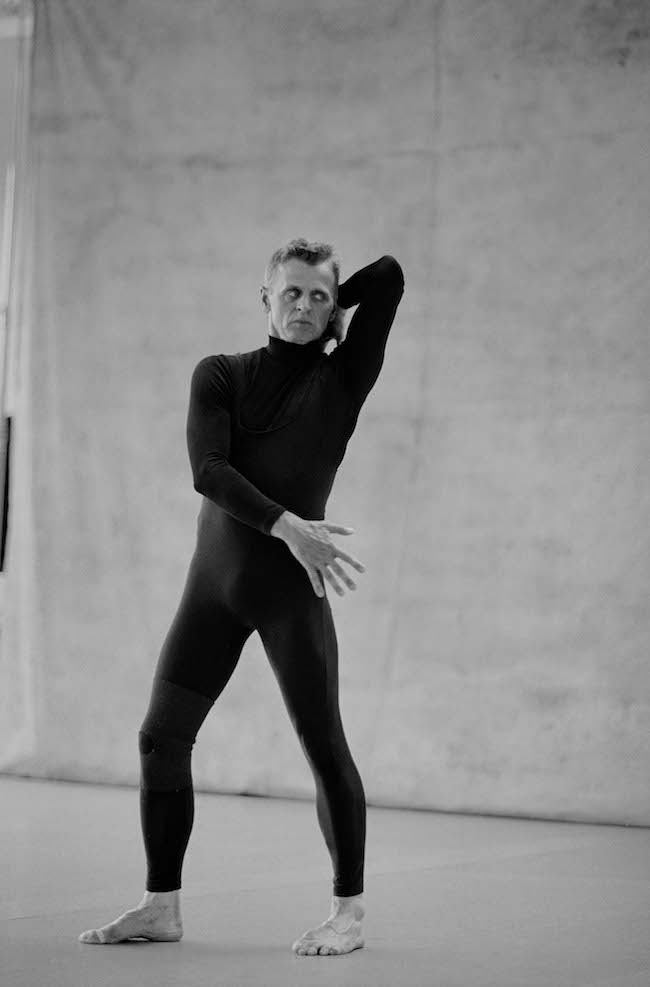 Mikhail Baryshnikov. © Robert Whitman

Mikhail Baryshnikov. © Robert Whitman
Do you remember the first photo you took?
Yes, because when I decided to become a photographer, I had a girlfriend who was a model. She said that if I wanted to become a photographer, I need to photoshoot models. I said that sounds great, I just had no idea what to do, because I had never taken a photo in my life. So I went to the camera store, and I asked the guy who worked there how do I take a picture of a model. He told me it's not that difficult: put the light here, use this kind of camera lens there, and that's it. So I practised a little in the camera store, and then I did the photo shoot.
Of course, I was very nervous, but you couldn't tell. Maybe it's because of my acting skills, or because I'm very expressive, but models opened up to me very quickly. As a result, I had some good photos. Someone suggested I show them to one of the big companies in Minneapolis, and for some unknown reason they hired me. I went to the camera store again and asked for some more advice, because I was still clueless about what I was doing. But the next pictures came out good, too, and – one thing led to another – I kept going back to this camera store and asking for advice. Then I started to look at magazines. If I saw something interesting, I asked them how to do it or what kind of lens they used and so on.
Do you think the salesman remembered you when you became well known?
I don't know, but he was a great guy and did some great photos.

© Robert Whitman

So, you never went to any school of photography?
Nowhere.
Do you consider yourself a lucky person?
Very. I consider myself very lucky in that I've not only had a great life being a photographer, but also that being a photographer is so cool. I have the opportunity to meet different people every day, people I would never have met if I weren't a photographer. This experience in Riga is also amazing. I've met and taken pictures of so many amazing people. The fact that I've been able to last as a photographer for so long is amazing, too. I'm totally lucky.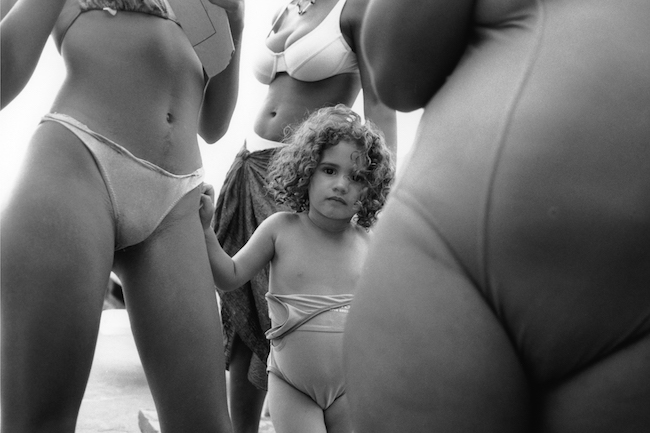 © Robert Whitman

What is the main thing photography has taught you?
I think this profession teaches you to open your eyes and see. I really think that I was blind before I became a photographer. I enjoy everything around me so much more – different lights or reflections. As a photographer you see things most people don't see.
Do you search for great spots, interesting people and amazing light wherever you go? Do you look at everything as if through a camera lens?
A lot of times I think, "God, that could be a great photo, but I missed it." But, you know, I still have that image in my mind. Sometimes I get sick of taking pictures. For example, I find it creepy when I'm on the beach and I see some old guy, maybe even with a big stomach, holding a huge camera lens. I think it's a little creepy, and I don't want to be creepy. (Both laugh.) If you ask people permission if it's OK to take a photo of them and they don't want you to, that's also cool.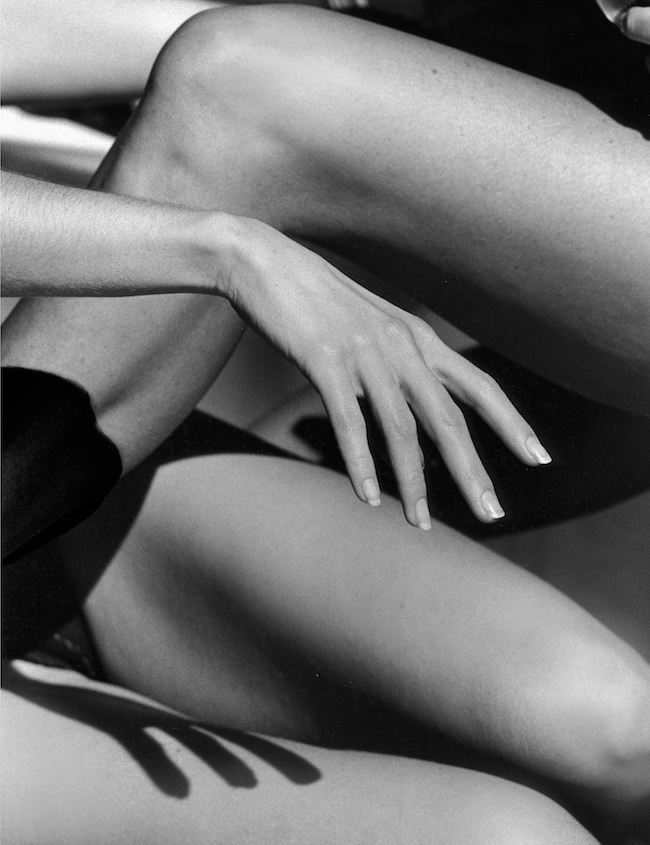 © Robert Whitman
Nowadays it's such a different story, because everything you take a picture of can go all over the world in one second. I became a photographer before the whole internet. If you took a picture, it was kind of personal, not everybody could see it or have it. I'm an old-school guy, I love prints. I love holding and looking at prints. You shoot it, it's on a negative, you can print it, but it's not for five billion people to see. It used to be very special to be a photographer, but now everybody is a photographer. And I don't know if it's still so special, unless you've got a particular style… But I've seen great photographers who are 12 years old. I mean... I don't know... I'm just kind of happy I have my career.
Do you remember the first time you called yourself a photographer?
Yes, it was when I started to photoshoot models. Maybe a little later, when I started to get paid. But it was early, at the beginning. Actually, it only took about a month or two to go from never having taken a photo in my life to becoming a paid photographer. It's pretty crazy. At the same time, I'm constantly confused. I still don't know what I'm doing. (Laughs.)

© Robert Whitman

Are you proud of your Prince photos?
I happened to be the first photographer who did a professional photo shoot with Prince. I was very young, just getting started in my career, and the people who were managing Prince asked me if I could do a photo shoot. I said sure, I don't know what I'm doing, but I'll try. When I first met Prince, it was amazing. He was playing every instrument in the recording studio. He was this 19-year-old kid and really great to work with. He was up for everything – kind of shy at first, but he really opened up to me. Back then we were young, we wanted to experiment and play around. My favourite images of Prince are those where he's smiling, and you never really see a picture with Prince smiling. There's something about those pictures that's cool and very human. People are drawn to them, because they're intimate. I think that was the beginning of my style.
Have you ever gotten in a dangerous situation while taking a photo?
Yes, many times. But mostly because I love travelling around the world and being in the middle of things to take photos.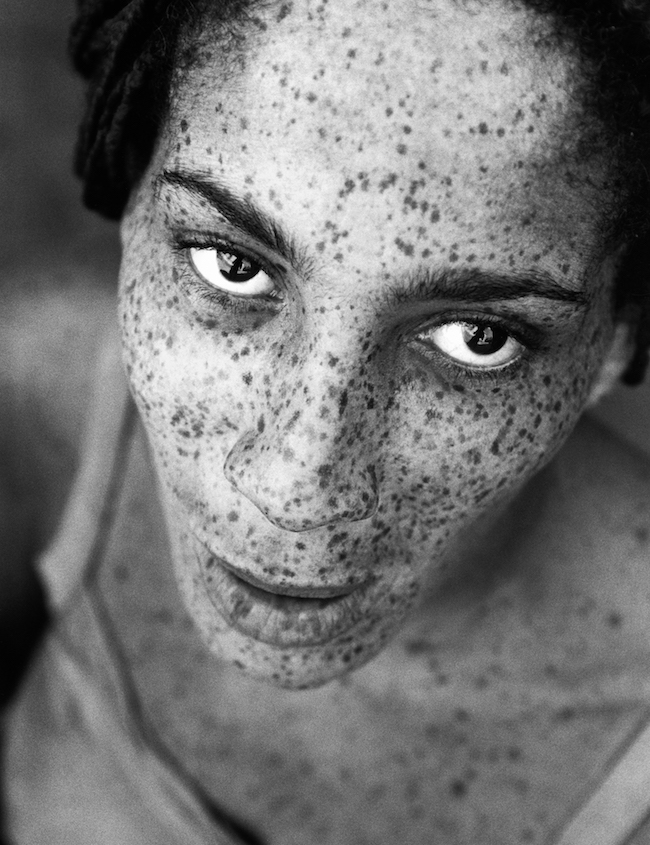 © Robert Whitman

Is there a place or country where you really want to go but for some reason haven't been yet?
For some reason I really like going to places where there are no American tourists. It really ruins the whole story for me. I really loved going to Cuba before all the American tourists and the rest of the world could go there. I'm not so crazy for American culture. I mean, I love New York because I don't consider New York as a part of America – it's an international city. But the rest of America is all the same: the same restaurants, the same hotels. Also, I went to Cuba when nobody had a phone, so everyone was talking to each other. Even this, talking to you, is so 1990s. We should be just texting each other! I like talking to you, I just wish I could have met you earlier. It's classic that you meet interesting people on the last day before leaving. No, wait, let's figure something out.

Photo of me by Robert Whitman while I was interviewing him. © Robert Whitman

Our conversation continued a few hours later while Robert was taking photos of me. He had half an hour. I warned him that my studio is in a totally different kind of area from what he had experienced in Riga so far – in the typical late-19th-century blue-collar neighbourhood called Grīziņkalns. As a result, not only did he get to take some photos of me, but we also met some retired military guardsmen dressed in their uniforms and coming from the funeral of a comrade.
You mentioned that you're now working on several projects and have a plan to publish some books soon. Can you please tell more about it?
I have many ideas in my mind, but the first could be a book about Prince (published in late 2017 – P. L.). Also, I did these crazy Polaroids back in 1980 in my living room in Minneapolis, where I also took thousands of pictures of my girlfriend and my muse at that time. That could be a cool book. And for years I've also been documenting smoking. A long time ago I went to Russia, and when I came back and went through the photos, I noticed that there was smoking in every photo I had. For example, the first smoking photo I took was of three kids around ten years old and smoking on the street. After that I noticed that I had so many great photos of people smoking or holding a cigarette. I also love to shoot different body parts, so one time I had an idea to make a book of legs and cigarettes. I have a lot of projects. We'll see what happens.