A festival as the intersection of genres
An interview with Baiba Bartkeviča, artistic director of Liepājas Mākslas forums (Liepāja Art Forum)

18/09/2018
From September 28 to 30, the Great Amber concert hall in Liepāja will host the annual contemporary art festival Liepāja Art Forum. This year's festival will feature more than ten events representing various genres of art, headlined by a combination of Latvia's top artists and notable genre-leaders from abroad such as the preeminent contemporary music group Ictus Ensemble (Belgium), modern-day composers Ben Frost (Australia) and Daniel Bjarnason (Iceland), and modern dance luminary Lisbeth Gruwez (Belgium), to name a few. The festival promises to surprise attendees with both European and global artistic masterpieces of stage art in the fields of music, dance, theatre, film, the visual arts, and unprecedented mixtures of genres.
The Liepāja Art Forum invites us to cross boundaries – between ours and theirs, between the common and the uncommon, and between various seemingly disconnected forms of art and media.
Baiba Bartkeviča is the artistic director for both the Great Amber concert hall and Liepāja Art Forum, and this will be her second year at the helm of enriching Liepāja with an illustrious cultural programme that features artists from Latvia as well as international virtuosi.
Arterritory had the chance to catch up with Baiba Bartkeviča and find out more of what we can expect from the festival programme and its artists.

Solaris
Does this year's Liepāja Art Forum have a unifying theme or leitmotif?
We don't assign a particular theme and don't limit it with a title; I don't select the artists according to a theme but by virtue of their artistic accomplishments and their relevance. Once the artists have been selected, a theme tends to crystallise by itself. An interesting thing about this year is that several of the works or presentations have been inspired by previous artists working in the same genre. For example, two wonderful modern-day composers – Ben Frost and Daniel Bjarnason – will perform their symphonic suite Solaris, which was inspired by the Andrei Tarkovsky film of the same name and the ambient music of minimalist musician and producer Brian Eno. And then there's Lisbeth Gruwez, who will present the dance piece Lisbeth Gruwez dances Bob Dylan. This is a chance to see how multi-genre reflections involving film, music, dance and the visual arts come about.
Considering that the range of event-genres in the Forum is so broad, what criteria do you use to select the participating artists?
When putting together the festival, it's clear to me that it must be international and interdisciplinary, and that local artists must also be included in order for an interesting synthesis to form. The goal is to book fascinating personalities so that it doesn't end up a narrow, niche-type of event. I have lived abroad for twenty years, and I've met so many excellent artists whose works I'd love to show in Latvia. I travel a lot, observe and study, and make a shortlist of artists; then I try to create a framework for the selected artists in which they can play off of one another. I often feel like a collector who selects and chooses artists that would also be of interest to our local milieu.
It's important to me that there is contemporary dance, film, and interdisciplinary synthesis, and that there is something of interest for children as well. I understand that I can't cram in too many events since it only spans three days, but I want the schedule to be filled with quality elements that don't overlap so that everyone can experience and enjoy the whole programme. Of course, not all festival attendees go to every event, but it will be possible if they so wish.
Does visual art play a large role in this festival?
As part of Liepāja Art Forum, from September 13 to October 31 the Civita Nova art space will be holding the contemporary art exhibition Viņas spējas (Her Aptitude). It's a group exhibition that brings together seven new-generation artists whose works draw aesthetic and thematic parallels to the 1970 film Valerie and Her Week of Wonders by Czech director Jaromil Jireš. Using elements of surrealism, fiction and the horror genre, the story of a woman's journey from childhood to maturity – including her struggles, changes in appearance, and transformations in her inner world – is revealed by way of various media. This falls into the dimension of the visual arts, but for the most part the festival is made up of events that are interdisciplinary and that represent various genres. With this festival, we want to show the immense diversity and different forms that are possible within contemporary art and music, as well as make it evident that a strict delineation of genres is no longer possible. What is important is the artist and what they want to say through their art.

Eva Reitere
What are the festival's headlining international acts?
Each day has its central activities. The festival will open with Austrian composer Eva Reiter and the Ictus Ensemble from Brussels performing the concert Darker than Black, a sinuous mixture of contemporary and early music featuring bittersweet melodies and pop music songs that have been slowed down hundreds of times – a true rebirth of Renaissance music. Reiter will be playing the viola da gamba, Tom Pauwels – electric and acoustic guitar, and Michael Schmid – flute, whereas soprano Theresa Dlouhy will enchant listeners with her clear singing voice supremely matched for music of the Renaissance era.
Very important guests are the previously mentioned composers Ben Frost and Daniel Bjarnason, who have created the Solaris suite. The concert will also feature a projected video piece made by Brian Eno and Nick Roberston and based on themes in Tarkovsky's film. Under Bjarnason's direction, the suite will be performed by one of Latvia's premier interpreters of contemporary music – the State Chamber Orchestra Sinfonietta Rīga, while the electronic music will be performed by Ben Frost himself.

Lisbeth Gruwez

And of course, there's the Belgian contemporary dancer and choreographer Lisbeth Gruwez – a very vibrant and brilliant artist who has been actively working since the 90s and has even worked with Jan Fabre, Belgium's eccentric jewellery artist. She has founded her own dance company, and from her powerful oeuvre we chose the solo work in which she dances to the moving songs of musical poet Bob Dylan. As Gruwez dances, vinyl records of Dylan's songs from the 60s and 70s will be played by the composer/musician Maarten Van Cauwenberghe.

Nils Berg Cinemascope

Another concert featuring a projected video will be that of the jazz trio Nils Berg Cinemascope. Founded in 2009 by reed player Nils Berg, together with drummer Christopher Cantillo and bassist Josef Kallerdahl, the group reflects utter freedom in music. In this presentation, jazz will meet world music as the group travels the world looking for and finding amazing artists from Pakistan, Afghanistan, India and elsewhere. The trio creates and improvises new music while projecting, right there on the stage, video clips of these singers and musicians from around the world – as a result, 'the border between digital and acoustic techniques' disappears.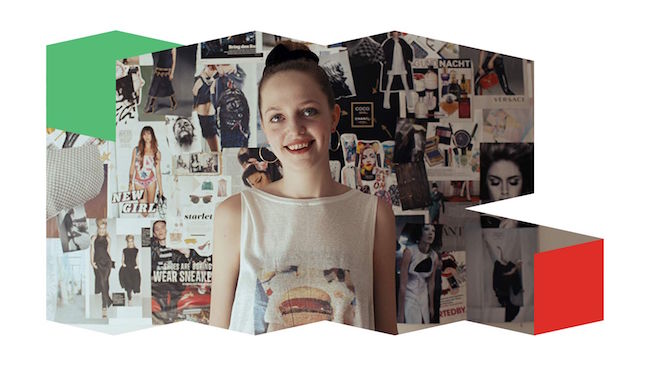 And lastly, we will also have a short film marathon that will screen the best short films of 2017 that have been nominated for the European Film Academy Award.