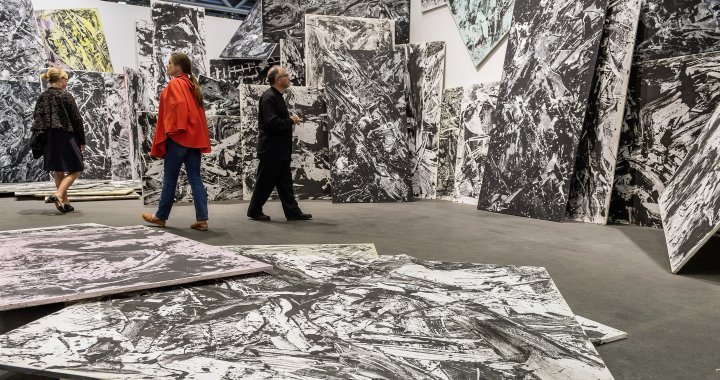 Photo Reportage: Preview Days at Art Basel
18/06/2015
The Basel super art fair is here! This is the week that sees the city bubbly with energy – a wonderful place to enjoy top quality art from all over the world. Composed artists; hospitable gallerists; the rich and the famous; originally dressed art aficionados and journalists rub shoulders here to mark the 46th annual Art Basel art fair.
According to the organisers of the event, this year, having reached a mature age, the matriarch of international art fairs Art Basel finds itself on the threshold of exciting change. At the press conference held on Tuesday afternoon, the Director of Art Basel Marc Spiegler was exhilarated to reveal the new approach to the layout of gallery stands. This year, the galleries presenting works of art created between 1900 and 1970 were allocated space opening the central Galleries sector.
'At this year's Art Basel art show, classic artists like Pablo Picasso, Andy Warhol, Marc Chagall and Max Beckmann are represented at the stands of more than 50 art galleries. It may seem an exaggeration, considering this year's trends in art sales; however, Art Basel believes that this is the moment to focus on contemporary classics, as it is these works that are becoming increasingly rare to come by,' Spiegler said at the press conference.

David Shringley. Live Model, 2012. Stephen Friedman gallery. Photo: Elīna Čivle Üye
Unlimited – even bigger and more impressive than before! Non-standard projects; large-scale paintings and grand installations; video works and performances: everything that cannot be squeezed into a gallery stand is given ample room at the Unlimited exhibition space. Gianni Jetzer, the curator of the section, has chosen the most ambitious pieces of contemporary art from the oeuvres of Ai Weiwei, Olafur Eliasson and Gilbert and George, placing a personal emphasis on the breathtaking debut of the German artist Julius von Bismarck, Egocentric System (2015).

Julius von Bismarck, Egocentric System, 2015. Video: Elīna Čivle Üye
Julius von Bismarck is more than just an artist. Sometimes referred to as an inventor, he breaks down the line between physics and art. Comfortably cocooned in the bowl of egocentricity, swiftly rotating on its axis, the artist sleeps, sits, uses his mobile phone… But what would happen if he loses his focus for a moment and take a peek over the brim of his egocentricity? It could easily turn into an unpleasant experience…
Unlimited

Opavivará! Furmosa Decelerator, 2014. A GentilCarioca. © Art Basel

Gunther Uecker. Sandmuehle. Dominique Levy gallery. Photo: Elīna Čivle Üye

Gunther Uecker. Sandmuehle. Dominique Levy gallery. Video: Elīna Čivle Üye

Ai Weiwei. Stacked, 2012. Galleria Continua. Photo: © Art Basel

Kader Attia. Arab Spring, 2014. Photo: Elīna Čivle Üye

Leigh Ledare. Double Blind, 2010. Photo: Elīna Čivle Üye


Emilio Vedova. In Continuum, 1987–1988. Galleria Dello Scudo. Photo: © Art Basel

Maha Mulluh. Food For Thought (Almuallaqat), 2014. Galerie Krinzinger. Photo: Elīna Čivle Üye

Héctor Zamora. OG-107 Scenery, 2012. Luciana Brito Galeria. Photo: © Art Basel

Héctor Zamora. OG-107 Scenery, 2012. Luciana Brito Galeria. Video: Elīna Čivle Üye

Gilbert&George. SCAPEGOATED, 2013. Galerie Thaddaeus Ropac. Photo: Elīna Čivle Üye

Sturtevant Gonzalez-Torres. Untitled (Blue Placebo), 2004. Galerie Thaddaeus Ropac. Photo: Elīna Čivle Üye

Sturtevant Gonzalez-Torres. Untitled (Blue Placebo), 2004. Galerie Thaddaeus Ropac. Photo: Elīna Čivle Üye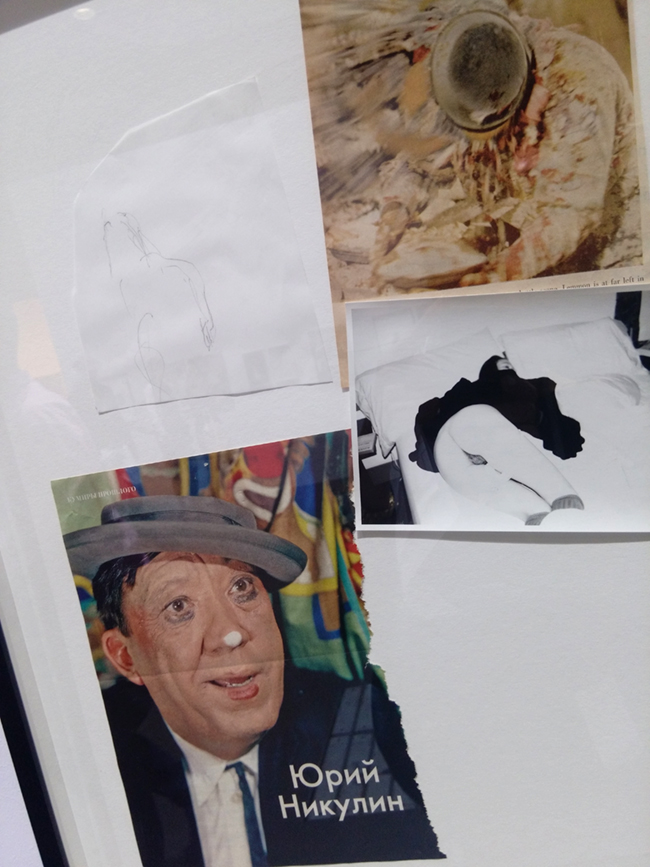 Leigh Ledare. Double Blind, 2010. Photo: Elīna Čivle Üye

Franz Erhard Walther. Wallformation Gelbmodellierung, 1980-81. Photo: Elīna Čivle Üye

Jesús Rafael Soto. Sphère Lutétia, 1996. Photo: Elīna Čivle Üye
Galleries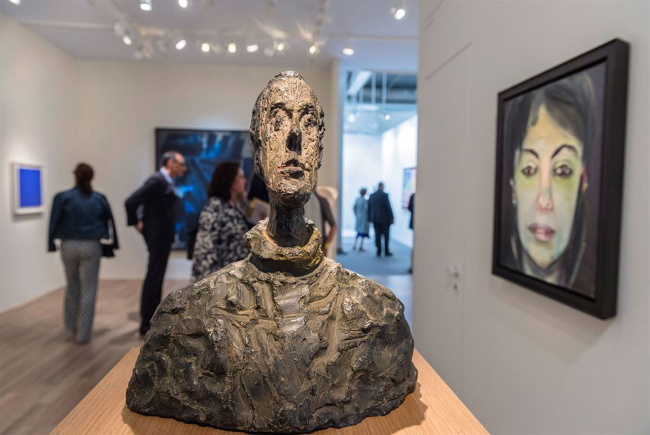 Giacometti. Dominique Lévy gallery. Photo: © Art Basel

Darío Escobar. Construcccion Geometrica No 8, 2015. Nils Stærk gallery. Photo: Elīna Čivle Üye

Magnus Plessen. Untitled, 2015. Gerhardsen Gerner gallery. Photo: Elīna Čivle Üye

Jeff Koons. Cat on a Clothesline (Orange), 1994–2001. Gagosian Gallery. Photo: Elīna Čivle Üye

Jeff Koons. Cat on a Clothesline (Orange), 1994–2001. Gagosian Gallery. Photo: Elīna Čivle Üye

i8 Gallery booth