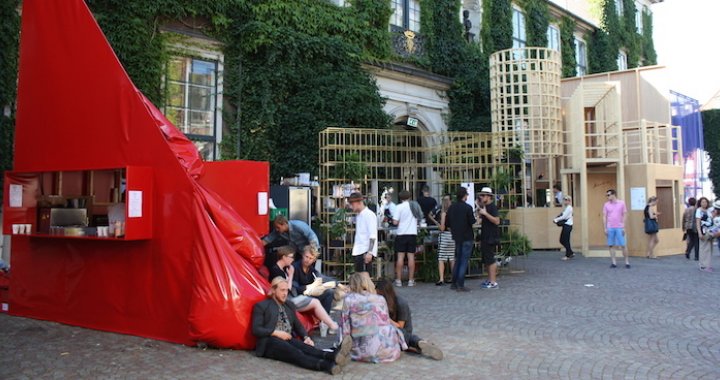 Photo Reportage from CHART ART FAIR 2015 in Copenhagen

24/08/2015
The opening of CHART ART FAIR – located in a magnificent 17th-century building in Charlottenborg Palace that houses both Kunsthal Charlottenborg and the Royal Danish Academy of Fine Arts – started off Copenhagen Art Week in the best possible manner. It was established in 2013 by five leading art galleries in Copenhagen (Gallery Susanne Ottesen, Galleri Bo Bjergaard, V1 Gallery, Andersen's Contemporary and David Risley Gallery), with the ambitious goal of challenging the traditional art fair format and creating an art fair that exclusively focuses on the Nordic region and presents some of the best contemporary art by both Nordic and international artists. From day one, CHART has proved to be a major success in terms of artistic quality, its number of visitors, and international recognition. Its third edition seems only to have cemented this fact.

CHART ART FAIR 2015
CHART certainly differs from many other art fairs in numerous ways. The small size of the fair, with 28 specially invited galleries coming exclusively from the Nordic region, makes it much more manageable than some of the large art fairs at which you easily reach a point of surfeit due to the enormous amount of artworks on view. At these fairs, people often tend to just march past the booths, unable to concentrate or to absorb much of anything, which leads to utter failure in terms of appreciating more subtle works of art. Here there are none of the usual white-square fair booths that separate galleries from one another. Two or three galleries share one of Charlottenborg's spacious halls, with almost no additional partition walls. Instead, each gallery has its own small island of identical, specially-designed modular furniture. This contributes to the feeling that there is a certain degree of fellowship between the galleries, which is generally rare in the art world – or at least in the more commercial part of it where so much revolves around competition and self-obsession. From the very beginning, CHART has been built on the idea of collaboration and sharing; of doing things together. This is a very democratic and idealistic approach, and gives rise to the question of whether this is a particularly Scandinavian way of doing things, for these are certainly among the most fundamental values in Scandinavia. This feature also seems particularly consistent with Copenhagen Art Week's prevailing theme for this year – "Shared Space".

Jan Groth, Galleri Riis (Oslo, Stockholm)
However, a few galleries have been lucky enough to have a whole room placed at their disposal. The whole set-up of the fair creates an impression of an exhibition rather than of an art fair, which is also one of the goals of the fair's organisers. The curatorial aspect is central to CHART; it is evident that the presentation of most galleries has been carefully curated, and furthermore, they have been put together so that they complement each other in the best possible way. There were also a few solo presentations, among them Jan Groth at Galleri Riis (Oslo), and Jaume Plensa at Galleri Andersson/Sandström (Umeå/Stockholm). In addition, i8 Gallery (Reykjavik) featured a solo presentation of Icelandic artist Egill Sæbjörnsson that showed his poetic and, at the same time, humorous fusion of sculpture, video and sound: a video is projected onto white plaster objects on the wall, thereby changing their appearance and creating abstract narratives.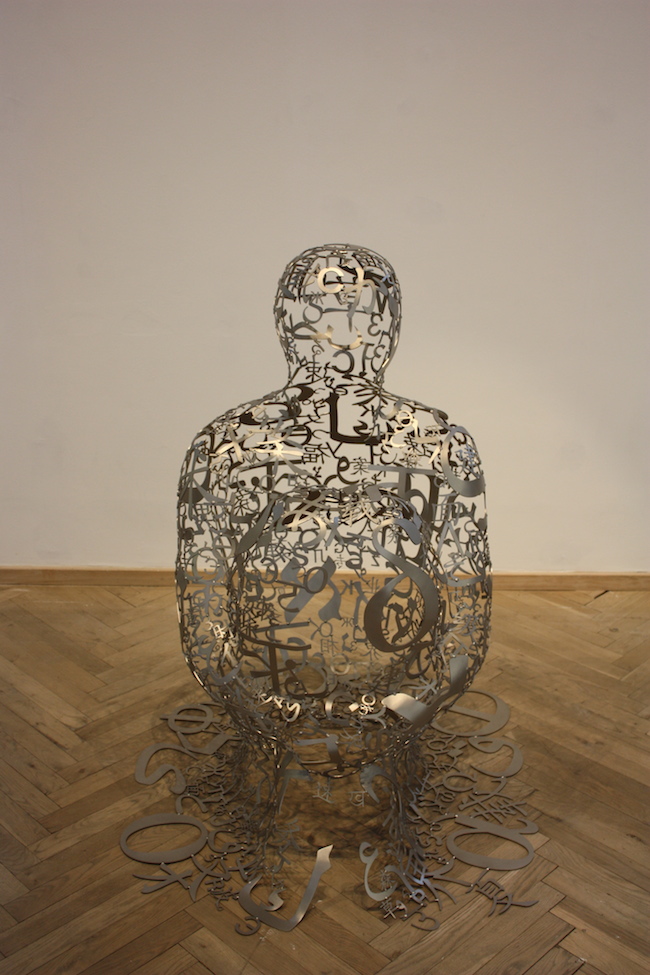 Jaume Plensa, Sappho IV, 2014. Galleri Andersson/Sandström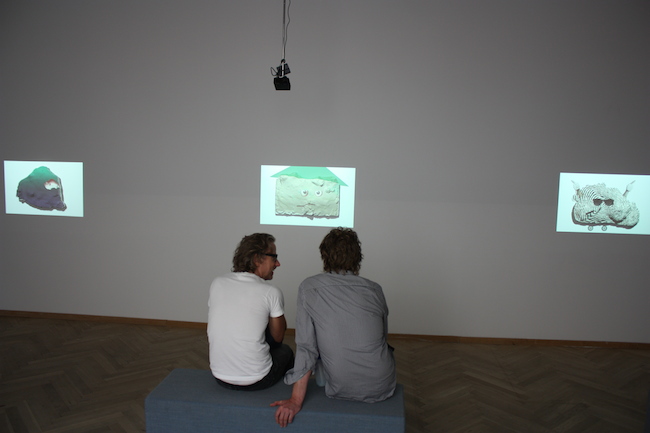 Egill Sæbjörnsson, i8 Gallery (Reykjavik)
Nevertheless, painting was the predominant media at the fair, at least among galleries, which is rather typical in the context of a fair. There were very few of the obligatory eye catchers, with one exception being the huge sculpture Omega (2008), by Franz West. At first sight, many of the works could even seem somewhat discrete or understated in their expression, that is, in contrast to the usual glut of flashy art fair pieces. However, this unobtrusiveness should definitely not be perceived as a negative trait; instead, it can be regarded as a manifestation of a particularly Nordic approach.
Franz West, Omega, 2008. Peder Lund (Oslo)
To be sure, other media were also on view at CHART. An extensive performance programme (curated by Francesca Gavin, Visual Arts Editor of Dazed & Confused, Art Editor of Twin, and contributing editor at Artsy.net) was also presented, as were various special projects such as a series of video works displayed around the city in the windows of selected stores.

V1 Gallery (Copenhagen)
The various initiatives at CHART are aimed at bringing art out of the art fair and into the public space, thereby making it accessible to a larger audience. This is yet another central principle that CHART is based on, i.e. that the fair is not just intended for the benefit of art professionals and wealthy collectors, but for all art lovers and curious members of the general public, as well as those who just want to enjoy a drink or some good food from the pop-up restaurants. Set up in one of the pavilions in the courtyard of Charlottenborg, the pop-up restaurant booths were designed by students from the three Nordic schools of architecture. Entrance to this courtyard is free of charge, as was the opening concert that featured some of the best DJs and up-and-coming Nordic bands. Also open to the public and free of charge is the 2.07-metre-high GYM BAR, designed by renowned Danish artist John Kørner in collaboration with Absolut; before they can have their drink, visitors have to climb the installation, which is reminiscent of a piece of gymnastic apparatus. In addition, the talks programme, with prominent guest speakers such as the Swiss-born super-curator Hans Ulrich Obrist, was open to the public and free of charge. All the aforementioned events are part of CHART SOCIAL, which once again indicates how important this aspect of sharing and inclusion is for the fair.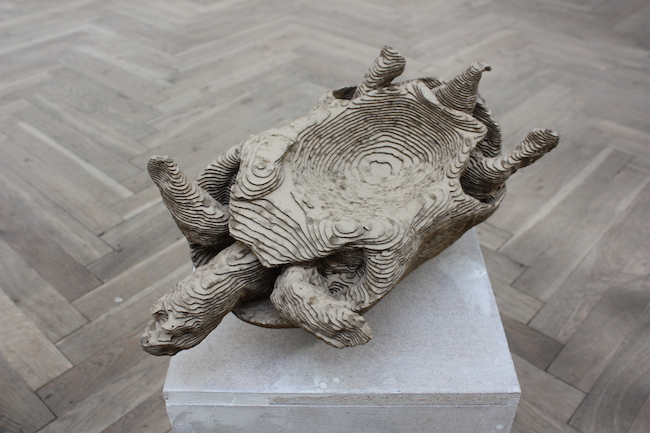 Martin Erik Andersen, Testudo Tabulata/Pyx, 2015. Galleri Susanne Ottesen (Copenhagen)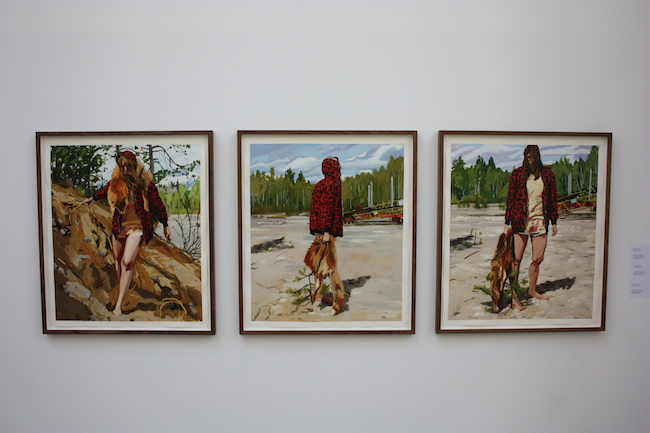 Sara-Vide Ericson, While Waiting I, IV III, 2015. Galleri Magnus Karlsson (Stockholm)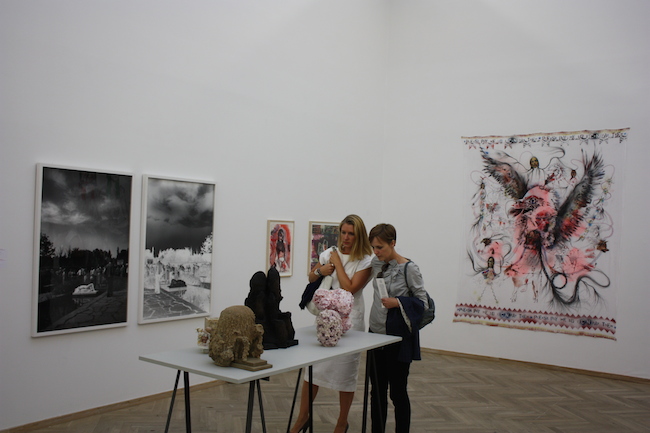 Andréhn-Schiptjenko (Stockholm)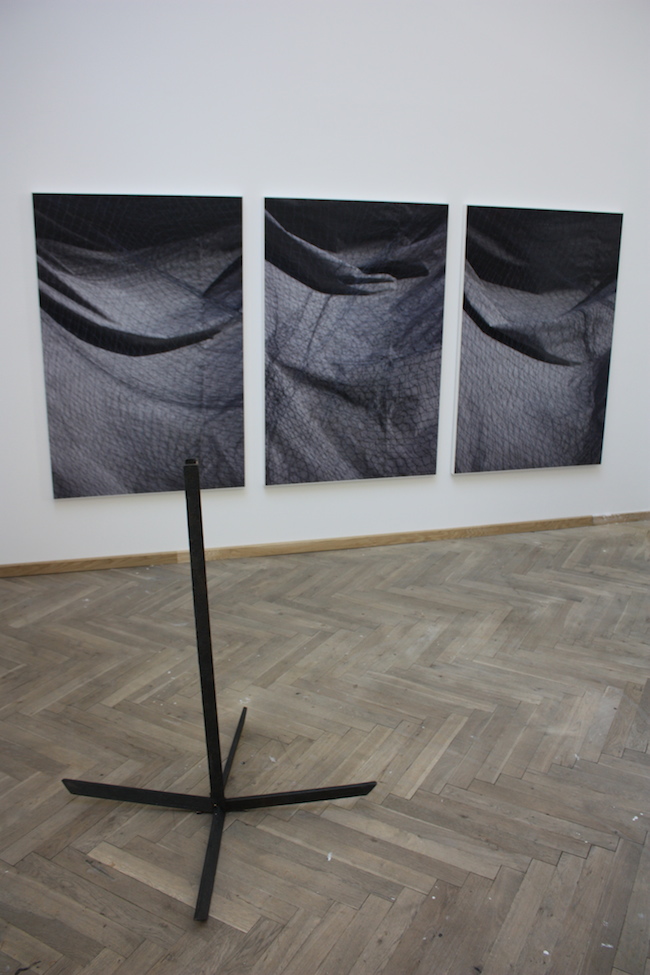 Bjarne Bare, Wind study, 2015, and Tiril Hasselknippe, Anchor, 2014, (foreground). OSL Contemporary (Oslo)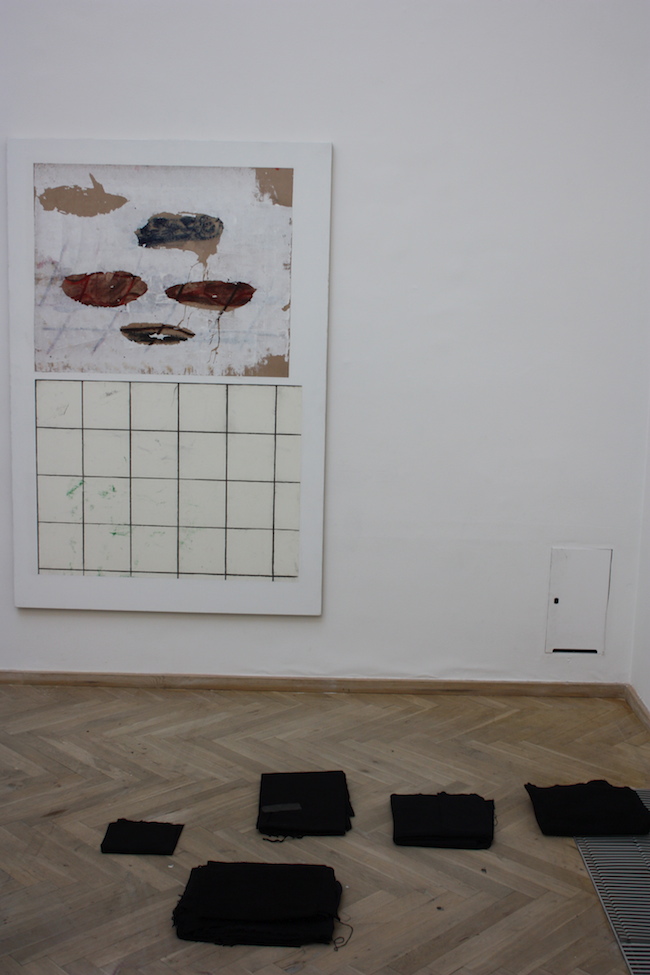 Christian Andersen Gallery (Copenhagen)

Trine Søndergaard, Untitled (Laces), 2015. Martin Asbæk Gallery (Copenhagen)

Hrafnhildur Arnardóttir a.k.a. Shoplifter, Fireball, 2010. Hverfisgallerí (Reykjavik)

David Risley Gallery (Copenhagen)

Leontine Arvidsson, Axiomsystem och postulat, 2015. Annaellegallery (Stockholm)

Kristine Roepstorff and Thilo Heinzmann at Andersen's Contemporary (Copenhagen)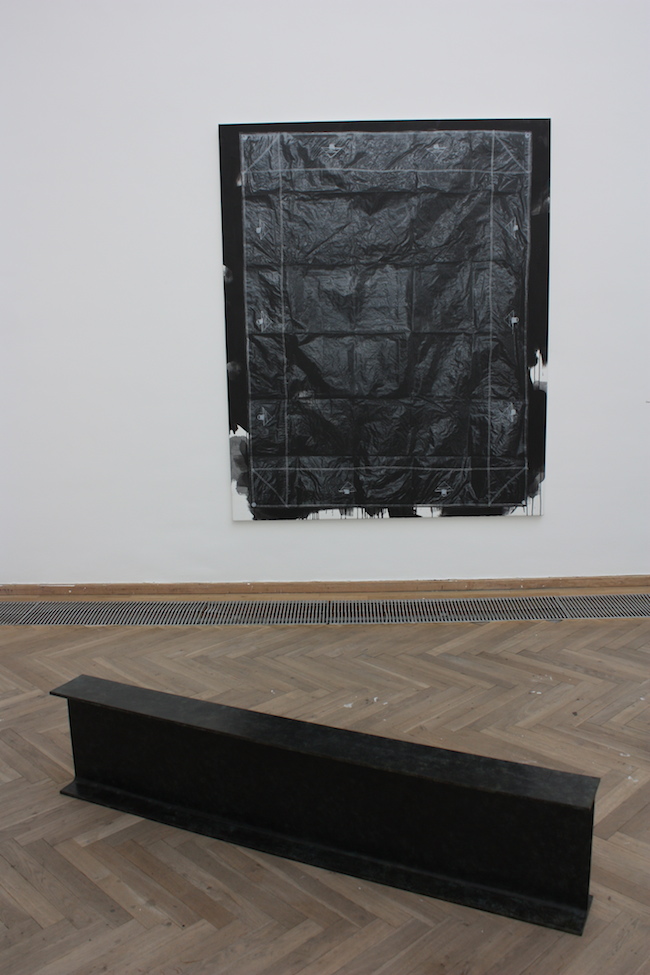 Gardar Eide Einarsson at Nils Stærk (Copenhagen)

Christian Larsen (Stockholm)

Galleri Nicolai Wallner (Copenhagen)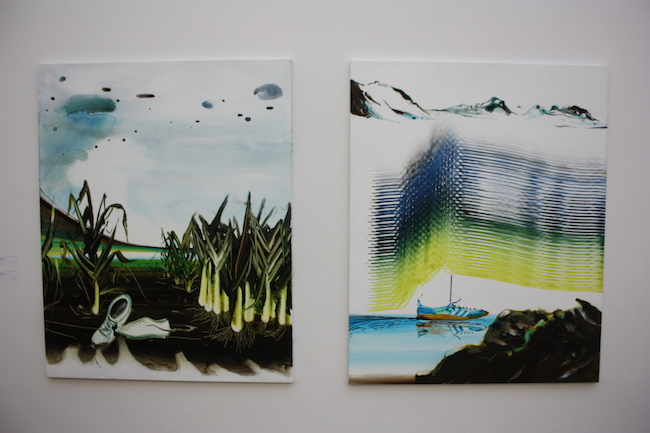 John Kørner at Galleri Bo Bjerggaard (Copenhagen)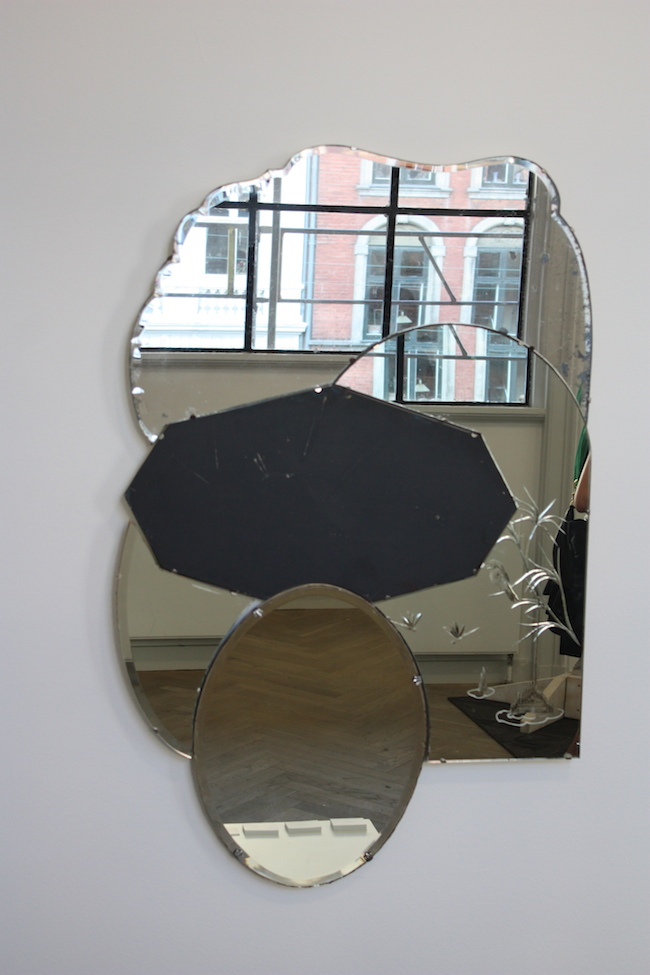 Henry Krokatsis at David Risley Gallery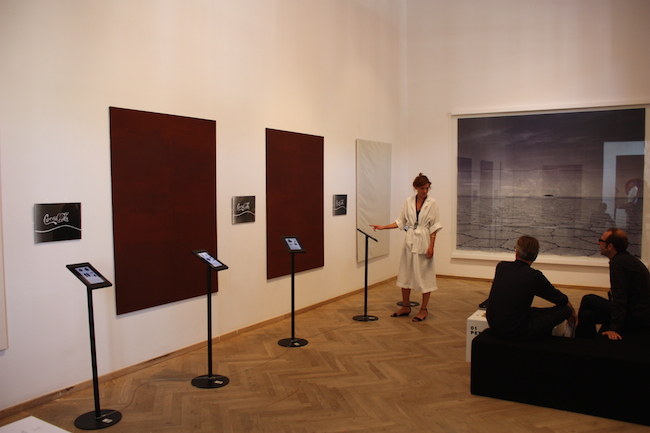 VI, VII (Oslo) (left) and Peter Lav Gallery (Copenhagen)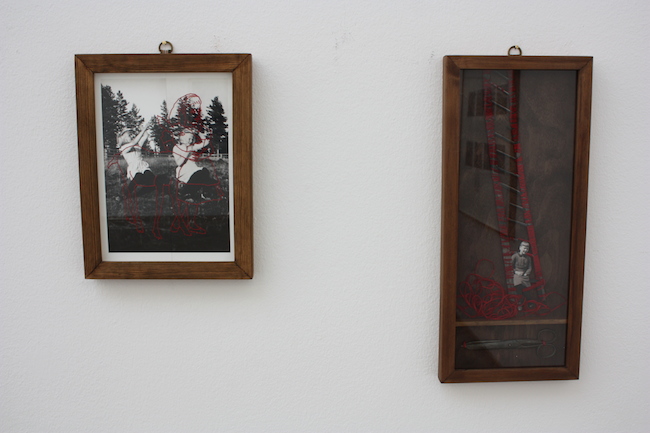 Ulla Jokisalo at Gallery Taik Persons (Berlin/Helsinki)

Bjarne Melgaard and Kim Simonsson at Galerie Forsblom (Helsinki)

Experiencing the virtual reality work by David Mullett & Duncan Ransom from CHART performance programme

CHART ARCHITECTURE. Pavilions housing pop-up restaurants and bars in the courtyard of Charlottenborg Palace