Photo Reportage: START Art Fair at Saatchi Gallery in London

14/09/2015
Changeability has always been one of the characteristics of the art market – there is a continuous hunt for new talents with the potential to make headlines on the art scene and make huge sums of money, as well as a drive to conquer new markets. However, things seem to be changing especially fast these days, particularly as far as art fairs are concerned – while the glory of some of the large established art fairs is beginning to wear off, others are experiencing resurgence and new ones are being born. Recently, there has been a tendency towards smaller fairs in more unusual venues than the usual huge and often unappealing fair halls; new fairs with a small number of participating galleries are being launched, or existing larger fairs are being cut down to fewer participants, thereby sending a signal about increased exclusivity as well as sparing visitors the usual art-fair fatigue.

Krišs Salmanis, Scourage (series) 6, 2015. Alma Gallery, Riga
START is among the latest additions to the list of smaller fairs. The second edition of START opened its doors on September 10 in the spacious white halls of the Saatchi Gallery. The location is rather unique for an art fair, and the surroundings are among the things that provide the whole event with an air of exclusivity. The galleries have much larger spaces at their disposal compared to the usual fair booths, and you actually get the feeling that this is a museum show rather than an art fair. The fair is also accompanied by a large, impressive catalogue worthy of a museum exhibition. 53 international galleries and a number of special projects are participating at this year's START. The number of galleries has increased slightly compared to the fair's first edition, and there is more focus on special projects. A whole floor has been devoted to START Projects, which includes a number of galleries presenting solo projects in the "This Is Tomorrow" section, and solo exhibitions by two artist collectives from Japan, teamLab and Chim Pom.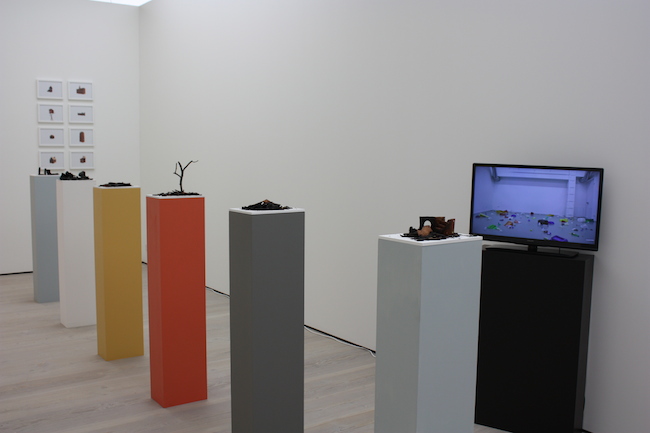 Krišs Salmanis, Scourage series, 2015 and stop-motion animation Tide, 2011 at Alma Gallery, Riga
START is an art fair with a focus on emerging art from around the world, and that does not just refer to young artists, but also to new art scenes which are usually rarely represented at other fairs. The goals of START are to introduce art from unusual countries to the art scene, to show how the contemporary art scene is evolving continuously, and last but not least, to show how globalisation is affecting art (currently one of the leading subjects in contemporary art). What Europe location could be more appropriate to highlight this question than multicultural London?

Aija Zariņa and Krišs Salmanis at Alma Gallery
There are galleries from Colombia, South Africa and India, but European galleries are also represented, including some from the UK, Italy and Germany, as well as a number of galleries from Eastern Europe. The Baltic countries are present at START for the second time, this year with a whole two galleries from Riga in Latvia, Alma Gallery and GALLERY BASTEJS. START has a special focus on the Asian art scene, which is reflected in the large number of galleries and artists from Asia present at START. This year's Global Eye Programme has a focus on Singapore, featuring works from several artists from a country in which the art scene is undeniably developing at a rapid pace.
The works presented at the fair are very diverse in their expression and media, including works with a point of departure that lies in a particular country's history, culture, traditions and politics, as well as works by artists who demonstrate that art is indeed a global phenomenon and is not necessarily bound by national borders.

Henrijs Preiss at GALLERY BASTEJS, Riga

Ritums Ivanovs, Golden Girl, 2015. GALLERY BASTEJS, Riga

Tiffany Chung, Purple Puddle and Bubble Schooter, 2008. mc2gallery, Milan

Indieguerillas, The Dialectic, 2015. BAIK ART, Los Angeles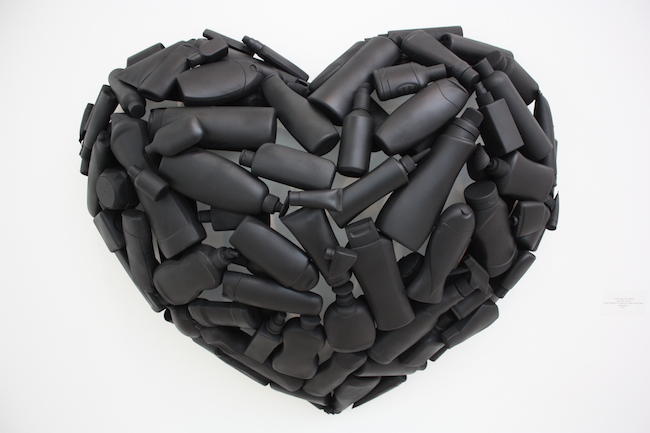 Ilgin Seyman, Blind Love, 2014. Istanbul

Frederik Raddum Lady with drapery, 2015, (foreground) and Martine Poppe at Kristin Hjellegjerde Gallery, London

Wiyoga Muhardanto at BAIK ART, Los Angeles

teamLab from Tokyo in START Projects section with the interactive digital installation Flowers and People, Cannot be Controlled but Live Together – A Whole Year, Dark, 2015. The viewer enters a dark room, where animated flowers are scattered all over the walls and the floor, and through his or her presence and movement in the room affects the appearance of the flowers. The flowers respond to the touch and either wither and die scattering their petals, or if you stand still, spring up and blossom around you. The viewer is thus a part of the installation and literally participates in the creation of the images. The installation is extremely captivating and without doubt the most viewed work at the fair.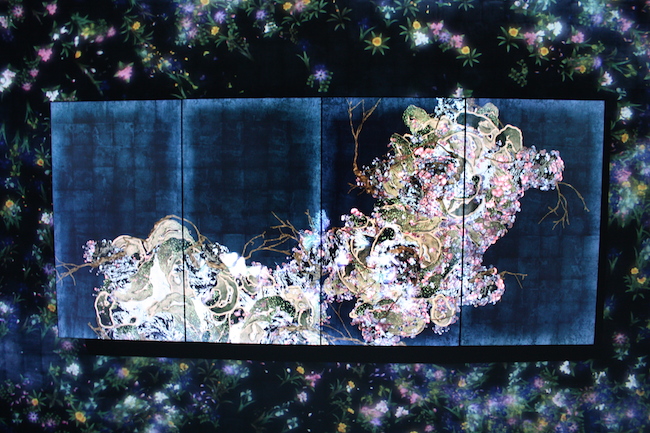 teamLab (Tokyo), Ever Blossoming Life II – Dark, 2015. START Projects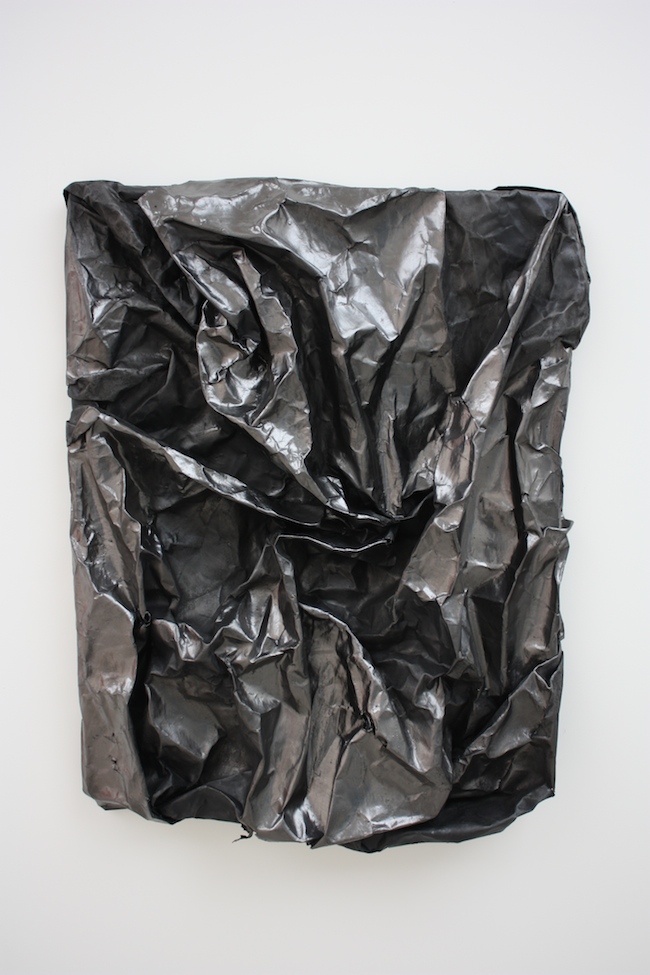 Lauren Seiden, Denny Gallery, New York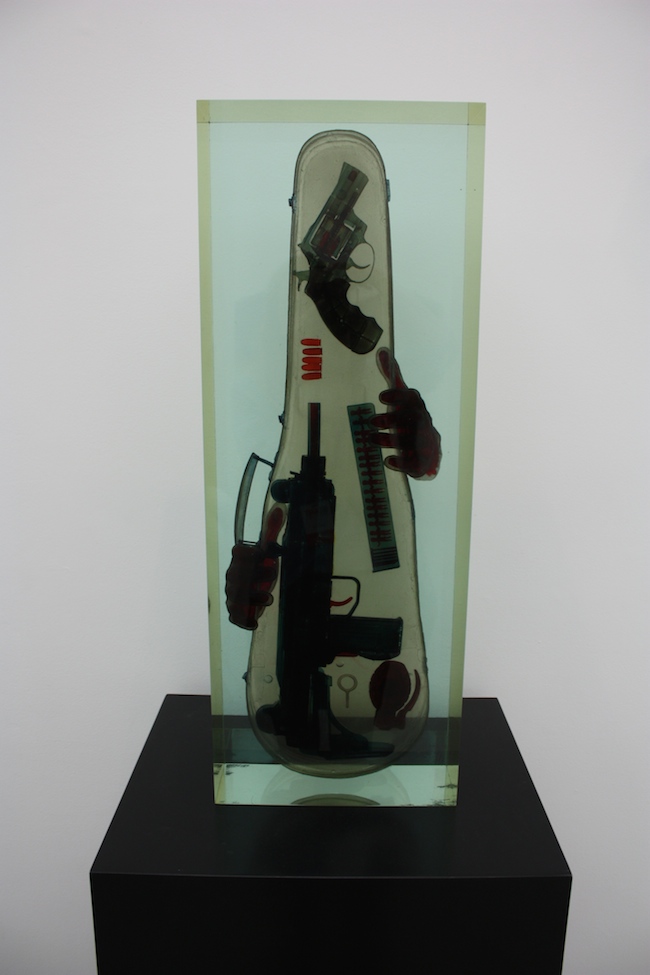 David Černy, dvorak sec contemporary, Prague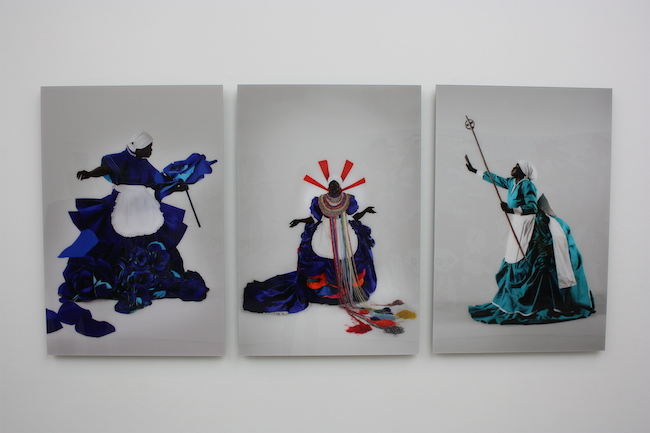 Mary Sibande, Gallery MOMO, Johannesburg

David Abebe (Ethiopia). Kristin Hjellegjerde Gallery, London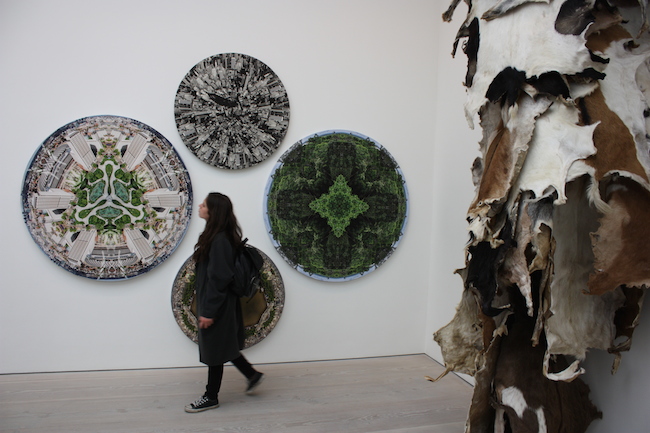 +MAS Arte Contemporáneo, Bogotá

Jane Lee, (Singapore), Turned Out I, 2009 at START 'Eye Zone' where the focus is art from Asia, this year Singapore

Chen Sai Hua Kuan, (Singapore), Bottles and Fans, 2010. Sound installation. START 'Eye Zone'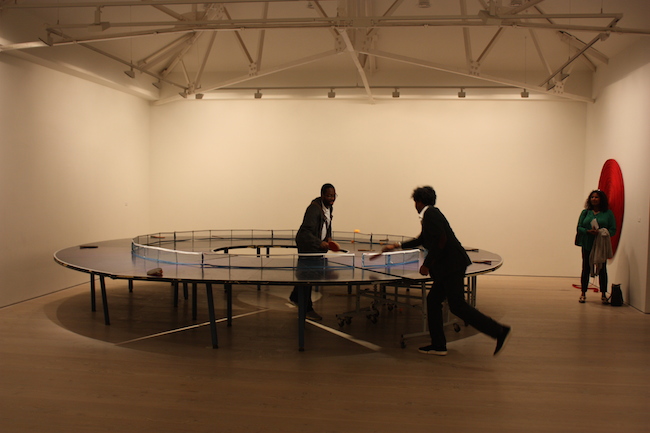 Lee Wen, (Singapore), Ping Pong Go-Round, 2013. 'Eye Zone'

Aida Silvestri, (UK/Eritrea), Even This Will Pass (series), 2013 – 2014, at Roman Road in 'This is Tomorrow' section where a number of galleries are showing solo presentations specially selected by Fair Director Niru Ratnam. The work tells about the journey and the experiences of Eritrean refugees into the United Kingdom

Jonny Green, Do The Collapse, 2015. CARTER presents, London, at 'This Is Tomorrow'. John Green paints the sculptures, which he has crudely made of plasticine, bits of string and other objects. They are metaphoric manifestations of the poor, the down trodden and the neglected

Morten Viskum (Norway), I am Charlie, 2015. UNION Gallery, London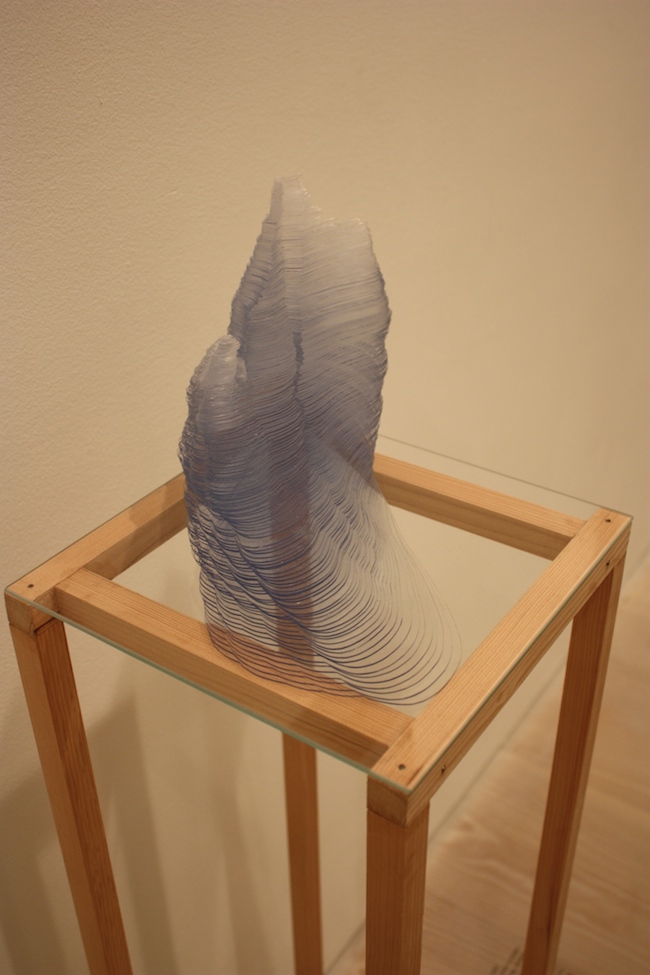 Kim In Kyum, Gallery SoSo, South Korea, 'This Is Tomorrow' section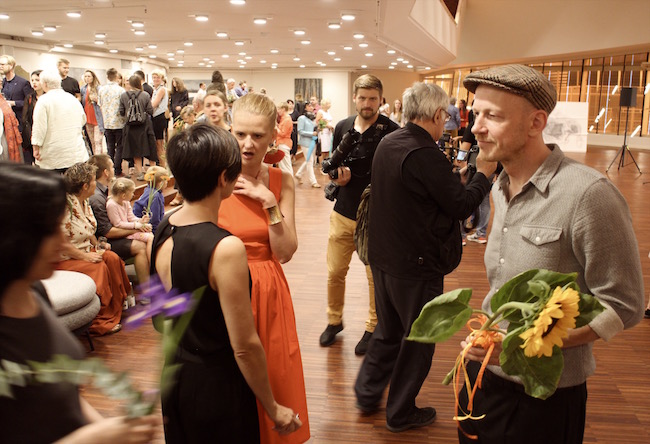 Artist collective Chim Pom. (Tokyo) START Projects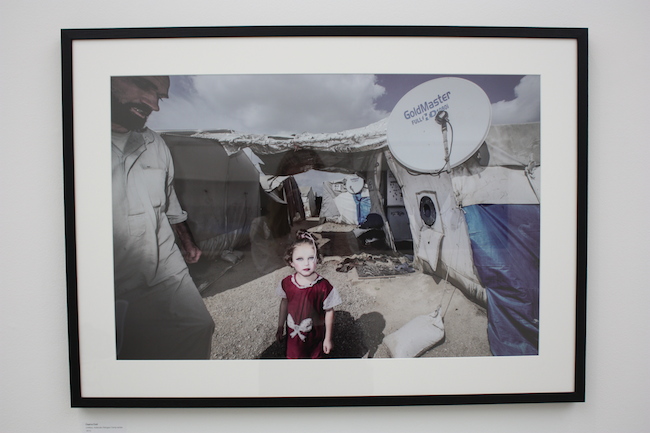 Artist collective Chim Pom, (Tokyo), START Projects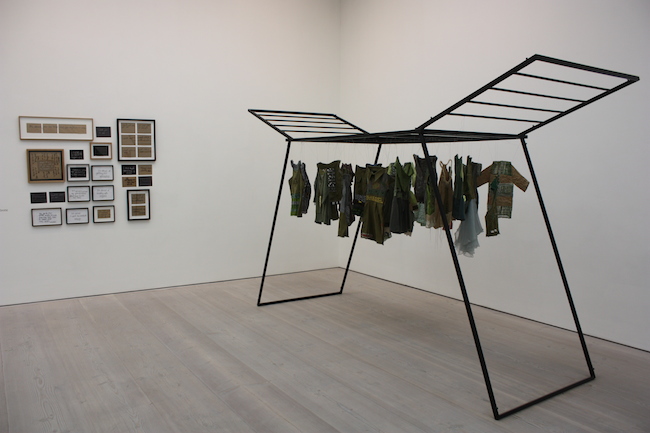 Osama Esid, Addenda Refugee Camp Series, 2015. Hafez Gallery. Jeddah, Saudi Arabia

Dmitri Obergfell, Coexist, 2015. Montoro 12 Contemporary Art, Rome

dvorak sec contemporary, Prague

Alice Smeets, ARTCO Gallery, Aachen