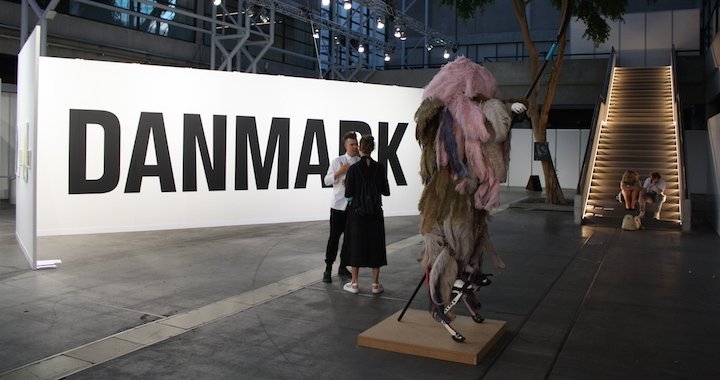 Photoreportage from Code Art Fair 2016
Photos by
26/08/2016
Copenhagen's Code Art Fair (takes place in in Bella Center, from 26-28 August) brings together leading galleries from throughout Europe and North America along with a number of the contemporary art world's "brightest minds" including artists, writers, curators and collectors. Apart from a carefully selected roster of exciting galleries Code will feature a number of curated exhibitions and special projects designed to further elicit curiosity and stimulate reflection about art.

Pennacchio Argentato. Deep Inner Stillness. 2016. Acappella (Naples)

KP Brehmer. Farbengeografie (Blau) nach Mondrian. 1973/74. Vilma Gold (London)

Johanne Hestvold. 2016. Cinnnamon (Rotterdam)

Andrew Birk. Anonymous Gallery (Mexico/New York)

Melike Kara at Peres Projects (Berlin)

Joseph Montgomery. Image Three Hundred Eighteen. 2015. Dürst Britt & Mayhew (The Hague)

Rose Eken. Shoe Collection. (10 pair of artist's shoes). 2016. Charlotte Fogh Gallery (Aarhus)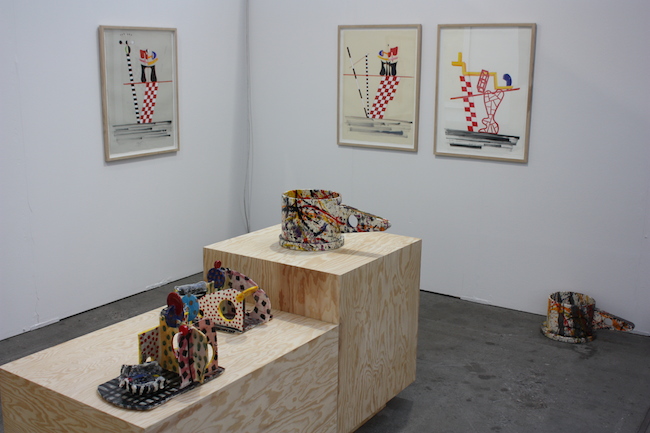 Peter Shire at LES GENS HEUREUX. (Copenhagen)

Zoe Giabouldaki. The crack has a face, now the face is polite. 2014. Xpo.studio (Paris)

Min Yoon. Untitled. 2015. Bianca D'Alessandro (Copenhagen)

Solo presentation of Tue Greenfort at König Galerie (Berlin)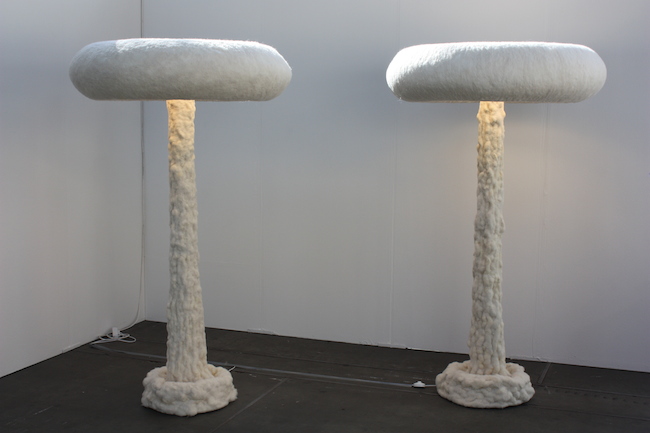 Andreas Schulenburg. Atombombesprængning (Explosion of a Nuclear Bomb). Galleri Franz Pedersen (Horsens)

Henrik Plenge Jacobsen (foreground) and Jens Haaning (background). The works are a part of the exhibition Danmark curated by Mikkel Carl at Special Exhibitions section. Mikkel Carl is Danish artist, writer and freelance curator. The exhibition features works of emerging as well as established artists, who all have in common that they are not represented by a gallery in Denmark.