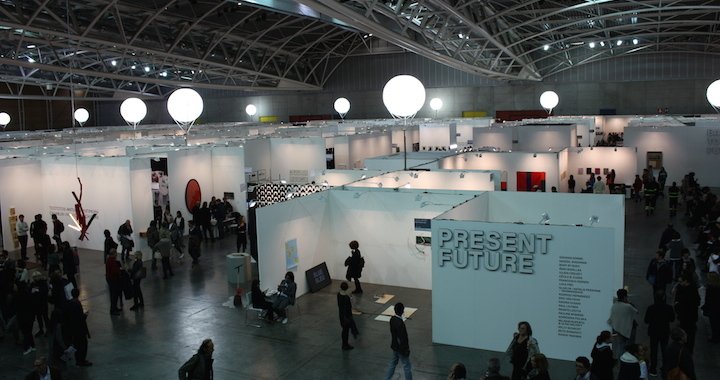 A Photo Report from Artissima 2016 in Turin

07/11/2016
Photos:
For some time now, a transformation has been taking shape within the concept of the art fair. Many art fairs have recently been reinventing themselves by pursuing new strategies. Smaller fairs are beginning to attract increased attention, while the larger fairs are cutting down on the number of participating galleries in order to appear more manageable and clear in their presentation. This is a response to the great deal of criticism that many of the large art fairs have received for presenting the same big names that guarantee sales, as well as for showing a colossal amount of artworks, which often means complete exhaustion for the visitors, and doesn't necessarily realise the full potential for artworks to be appreciated in their own right. For now, at least, it seems that the age of the huge and monstrous art fair has passed.

Ēriks Apaļais at Alma Gallery (Riga). Installation view
Artissima is one of those art fairs that has been known for its distinctive identity and an innovative approach, namely, a particular focus on emerging artists and quality in presentation. The curatorial aspect is a distinctive and essential feature for Artissima, constituting an important part of its identity. The 23rd edition of the fair, which opened its doors to the public on 4 November, with 194 participating galleries from 35 countries, has involved a total of 50 international curators in the selection process and the organization of projects. The gallery booth presentations are also distinctive and remarkably well curated, particularly many of the emerging galleries in the Dialogue section and the New Entries section. The Dialogue section is devoted to emerging galleries or galleries with a more experimental approach, and that are participating either with solo presentations or with works from two or three artists in dialogue.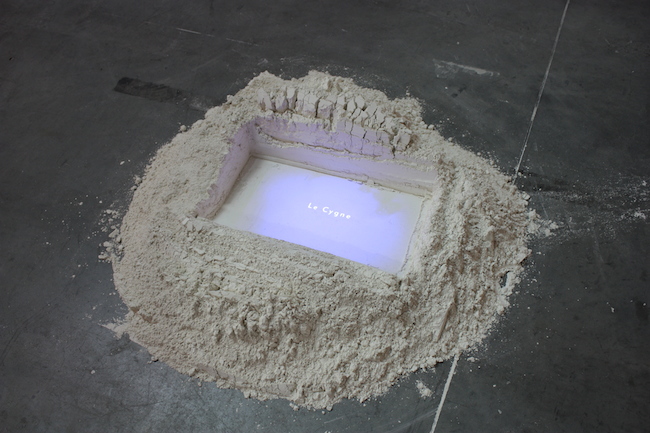 Ēriks Apaļais. Le Cygne, 2016
This year, for the first time, Alma Gallery from Riga is participating in this section with a presentation of works by Ēriks Apaļais. It is the only representative from the Baltic countries. Galleries in the New Entries section have been either open for less than five years, or are participating in Artissima for the first time, undoubtedly making this the section with the most interesting works and booth presentations. Galleries in this section are placed along the entrance corridor, thus emphasising the importance of emerging artists and younger galleries for the fair. In addition, the Present Future section has a focus on emerging artists, and it is curated by a team of curators. The works presented in this section are a result of close collaboration between the artists and different curator teams.

Milja Laurila. Echo, 2016. Gallery Taik Persons (Berlin/Helsinki)
Scandinavia is being represented by Gallery Taik Persons, which was founded in Helsinki and is based in Berlin; this year they are participating in Artissima in collaboration with Żak | Branicka (who has a particular focus on Eastern Europe), and Kant from Copenhagen (with works by Thomas Bang) in the Back to the Future section. This section presents artists who have an important role in contemporary art, but who have been somehow forgotten and deserve to be brought to the forefront again.
In 2014 Artissima launched a section named Per4m, devoted exclusively to performance art; this is rather unique in the art fair context, but not for long, since many art fairs are now beginning to include performance in their programme. A prize will be awarded to one of the performances in the programme.

Performance by Dora García. The Sinthome Score, 2013-15. Ellen De Bruijne (Amsterdam)
Artissima is not a fair where you will encounter prominent and well-known galleries, of the kind whose presence is guaranteed at every large art fair, and who present the same big, established names and flashy artworks. However, that doesn't mean that artworks by established artists cannot be found at Artissima; there is just more of a chance that you might walk by these works because it is the lesser-known gallery presentations that tend to catch the eye. What is particularly characteristic of the many gallery presentations at Artissima is that they are highly conceptual and extremely stringent, while the works are subtle and discrete; typical art fair works, which tend to catch the eye in a more direct and immediate way, are few and far between.

Mauro Giaconi. Bendana | Pinel Art Contemporain (Paris)

Gavin Brown's Enterprise (New York/Roma)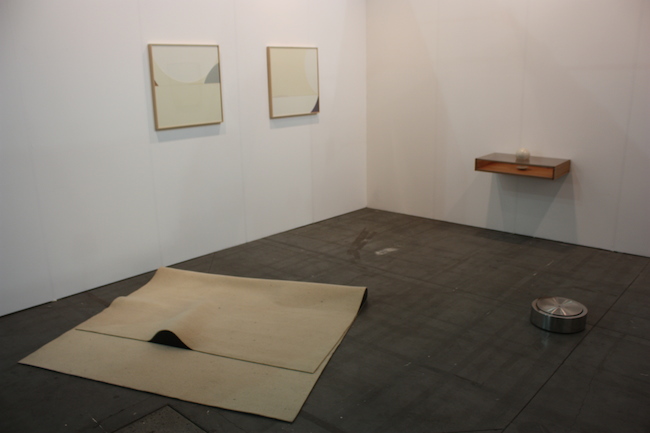 Cavalo. (Rio de Janeiro)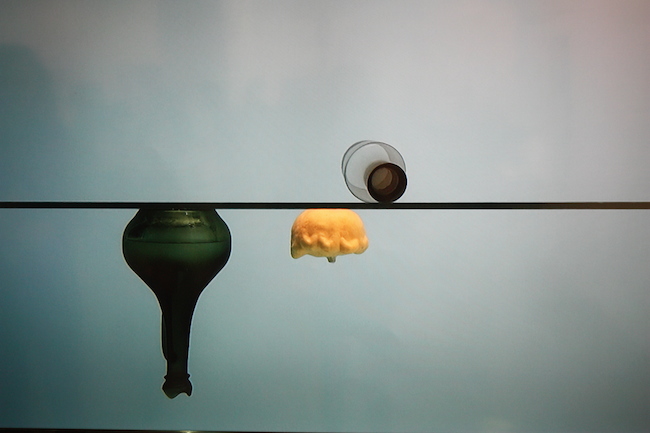 Alejandro Almanza Pereda. Curro (Guadalajara)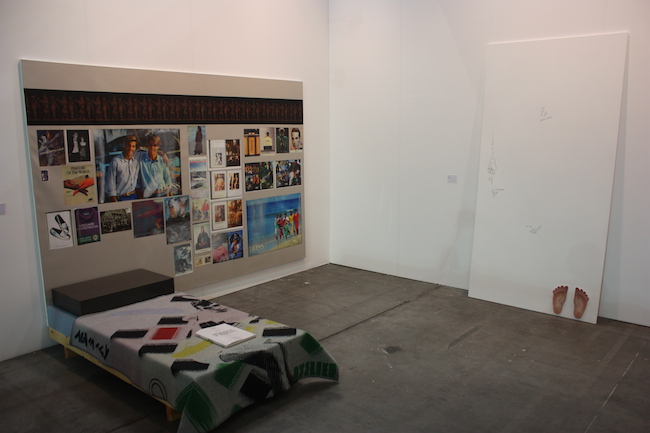 Ed Atkins and Lucy McKenzie. Cabinet Gallery (London)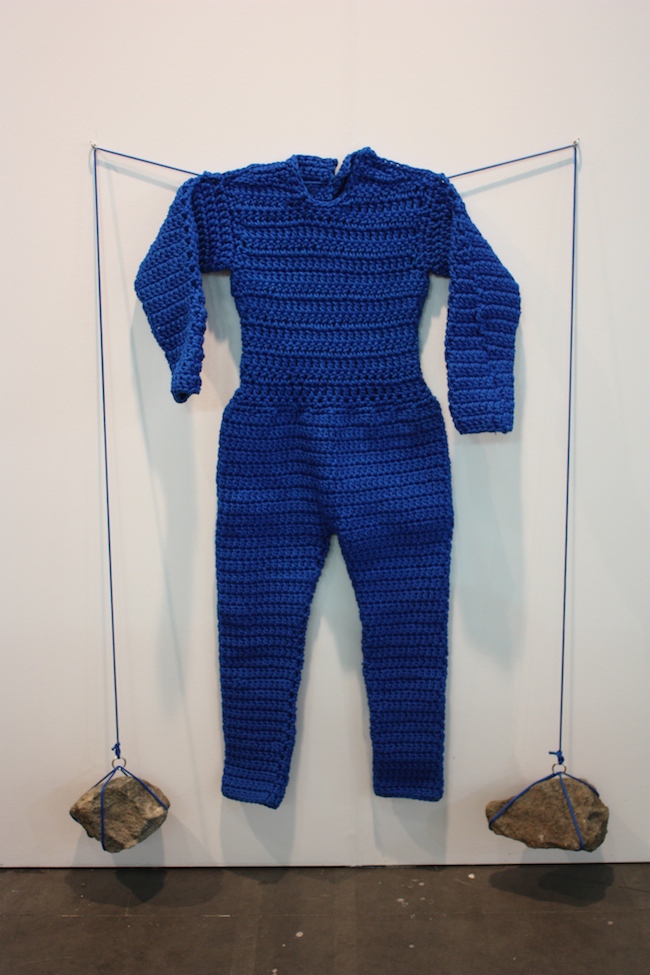 Túlio Pinto. Baró Galeria (Sao Paulo)

Antoine Levi (Paris)

Isabelle Le Minh. Galerie Christophe Gaillard (Paris)

Urs Luethi. Otto Gallery (Bologna)

Agnieszka Polska. Żak | Branicka (Berlin/Krakow)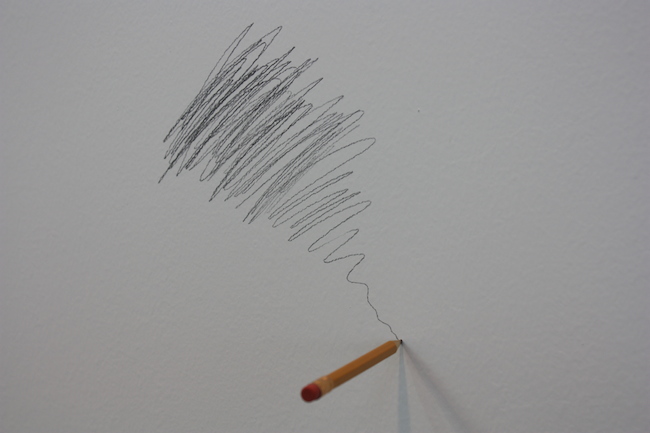 Irini Miga at SKETCH (Bogóta)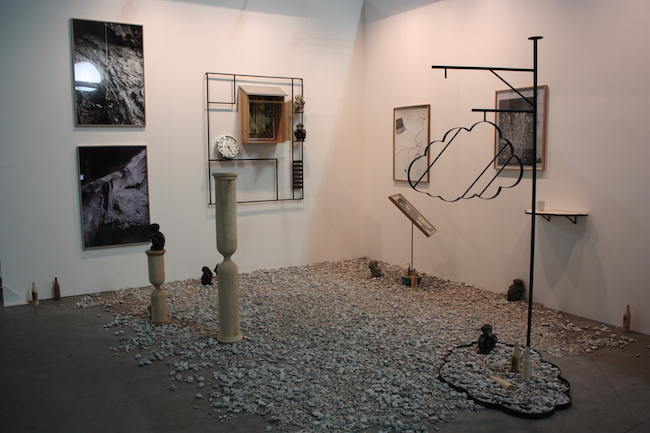 Jumpei Shimada. Nathalie Halgand Galerie (Vienna)

Lucas Simöes. Luciana Caravello Arte Contemporânea (Rio de Janeiro)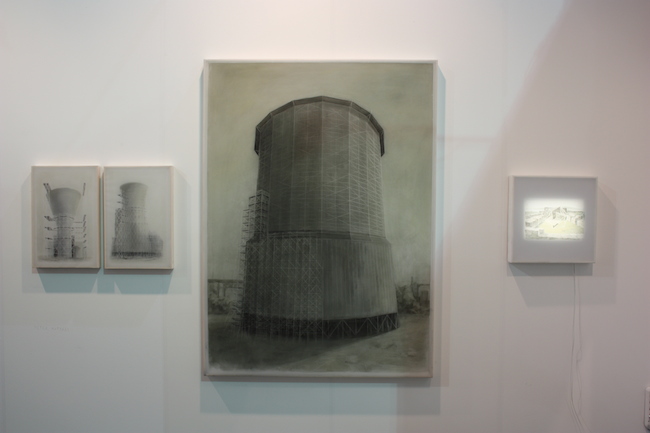 Péter Mátyási. Ani Molnár Gallery (Budapest)

Amt_Project (Bratislava/Milano)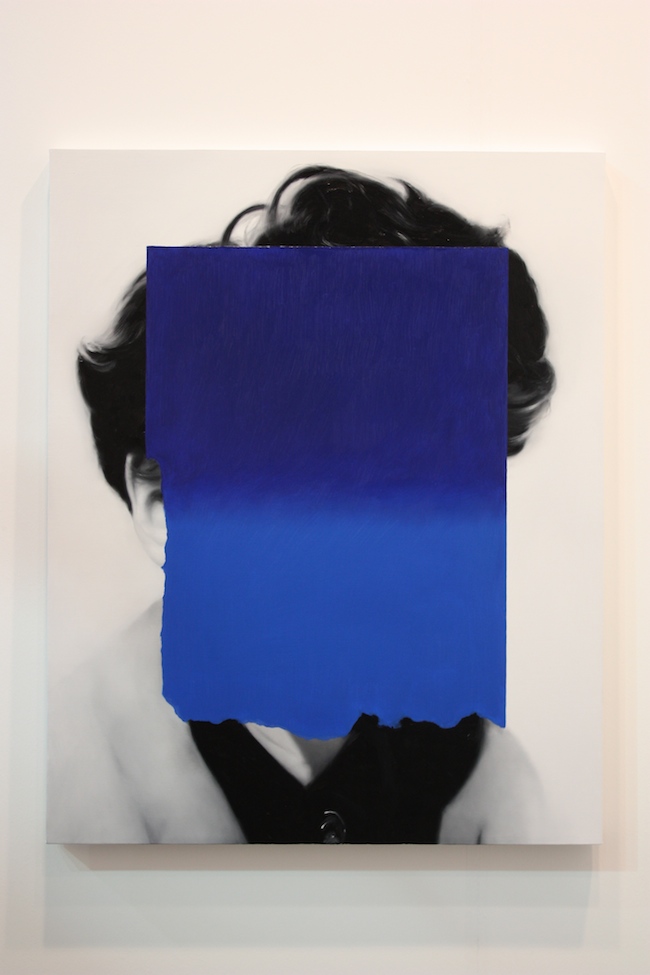 He Wei. Primo Marella Gallery (Milano)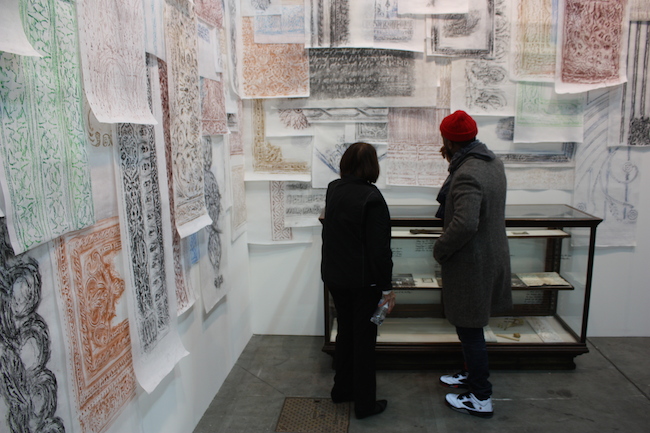 Francesca Pia (Zurich)

Rona Hoffman Gallery (Chicago)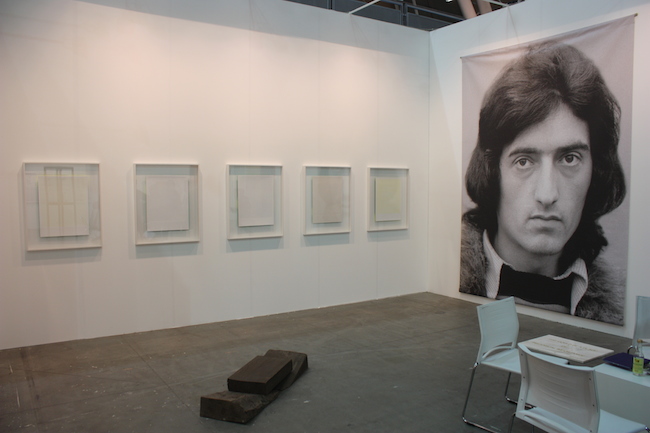 Daniel Marzona (Berlin)

Waldburger Wouters (Brussels)

Andreas Slominski. Proyectos Monclova (Mexico City)

Kelly Schacht. Meessen De Clercq (Brussels)

William Kentridge. Lia Rumma (Milano/Napoli)

Marso (Mexico City)