Code 2: A Photo Report From Copenhagen's New International Art Fair
04/09/2017
Founded in 2016, Code Art Fair in Copenhagen is yet another addition to the continuously growing number of art fairs around the world. Things are changing rapidly these days in this realm – some art fairs have lost their former glory while others regain it, and new ones are being born all the time. Code was founded as a kind of replacement for Art Copenhagen, which had existed for almost two decades but had begun to experience a certain fatigue over the past few years. The definite deathblow for it happened when a handful of the leading galleries in Copenhagen decided to leave Art Copenhagen and establish Chart Art Fair in 2013. While Chart exclusively features galleries from the Nordic region, the ambition of Code is to create an international alternative. Both art fairs take place simultaneously during and as a part of Cph Art Week, which this year ran from August 24 to September 3. Whereas Chart is located in the magnificent baroque Charlottenborg Palace of Kunsthal Charlottenborg in the heart of the city, Code is situated a short metro ride outside of the city centre, under the futuristic glass and steel roof construction of the enormous conference- and exhibition centre Bella Center. Although it may sound as yet another anonymous art fair venue, in reality the space works rather well with natural light pouring in through the glass. Tall green trees have been planted inside the hall and reach all the way up to the roof, causing the building to resemble a huge greenhouse.

Code Art Fair
75 galleries from around the world participated in Code 2 – the second edition of the fair, which is almost twice as many as in the first edition, in which only 48 galleries were represented. The majority of the galleries were from Europe, however, London and Berlin seemed to be particularly overrepresented – with ten galleries from Berlin and ten from London – which is a lot compared to only 13 from Denmark. Nevertheless, the London galleries were undeniably the ones with the best presentations at the fair by far. Galleries from Amsterdam, Vienna, Paris, New York, Chicago, Mexico City, Istanbul, and Dubai also participated, and Eastern Europe was represented with a couple of galleries – Osnova from Moscow and Rodríguez from Poznan, as well as a single gallery from the Baltic countries: Vartai from Vilnius; the latter had one of the strongest presentations with work by the Lithuanian- and France-based artist couple of Svajoné and Paulius Stanikas. Among the other galleries represented this year were major prestigious players such as Perrotin (Paris/New York/Hong Kong/Seoul/Tokyo) and König (Berlin). However, these were not the ones that really caught the eye with their booth presentations, despite the fact that the participation of such galleries might seem like a scoop for such a young art fair as Code. There is no doubt that, in terms of raising the artistic quality of the fair, it was some of the younger and innovative but already internationally recognised galleries, such as Galerie Steinek (Vienna), Alexander Levy (Berlin), Pilar Corrias (London), and Arcadia Missa (London), that really stood out. Once again, this proved that the more established galleries tend to show lots of works by different artists in their booths, while smaller and lesser-known galleries often present ambitious, specially curated or solo presentations.

Svajoné and Paulius Stanikas at Vartai (Vilnius)
Code 2 also offered different kinds of projects and events – along with the mandatory talks and a performance programme, there was also a sound performance by Jacob Kirkegaard (at Copenhagen Contemporary) and an extensive film programme. Part of the film programme was made in collaboration with Cph Art Week as part of this year's theme: SOUND & VISION. The film screenings and the talks were open to the public and free of charge. On the last day of the fair, Sunday, the art happening tried out a brand-new initiative as it ventured out into the public space, namely, into the city centre, with performances and other events. One of the goals of these kinds of initiatives is to make art more accessible to everybody, and to break with the image that often clings to art fairs – that of a closed event for rich collectors, art professionals, and other VIPs. The accessibility of art through its presence in public spaces has become one of the trademarks of Cph Art Week – for its duration, there is a good chance of bumping into a work of art in the most unexpected of places and areas of the city, that is, as long as you keep your eyes open and don't stare at the screen of your iPhone. This kind of an encounter could take place on the metro, on a bus, inside a fashion store or public library, or on the wall of a random apartment building in some desolated part of Copenhagen.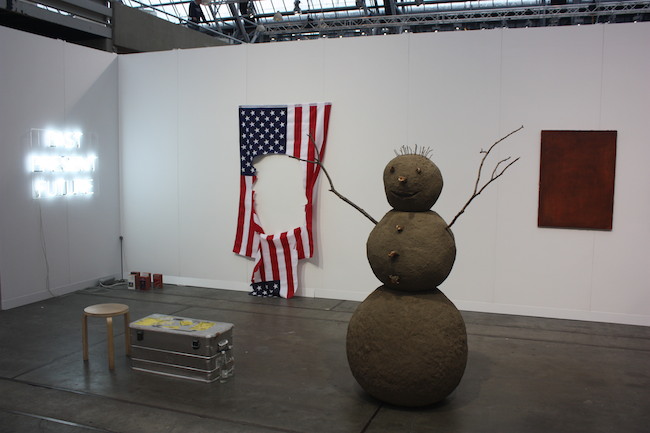 Artist curated booth by Paris-based collective Claire Fontaine. Neu (Berlin)
Although Code 2 presented a rather impressive line-up of galleries and a general improvement in quality compared to the first edition, many of the participating international galleries didn't return for the second edition, and moreover, a few Danish galleries also seem to have been excluded from Code 2. Nevertheless, one was still left with a feeling that the big names were only invited to impress, like some kind of adornment intended to compensate for the lack of a dynamic, original and distinctive profile, which is nowadays essential to the success of an art fair given the abundance of international art fairs in which one and the same galleries are represented. Particularly obvious and difficult to ignore was the almost complete absence, with a few exceptions, of high-quality Danish and Scandinavian galleries. Code might be a declaration of war against Chart, but unfortunately, the chips still seem to be clearly stacked against Code in terms of participation numbers of Scandinavian galleries, not to mention Chart's clearer profile and greater public attendance. It was striking how few people attended the preview and the official opening night, which, no doubt, had a great deal to do with the fact that the fair takes place simultaneously with Chart. Copenhagen definitely needs an international art fair; the question is whether the market is large enough to support such a fair, and whether Code will be able to develop its own identity.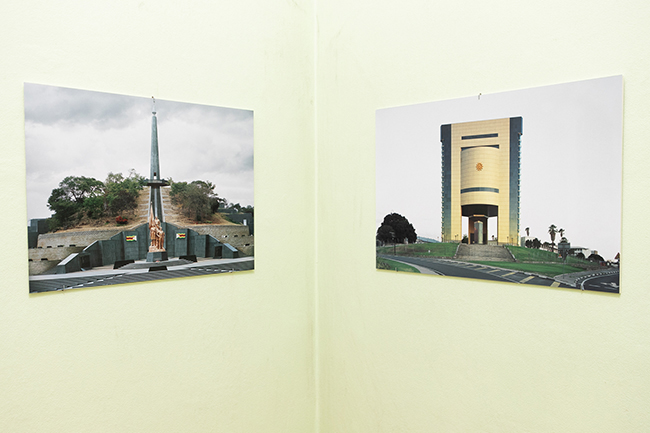 Tom Burr and Cossima von Bonin at Neu (Berlin)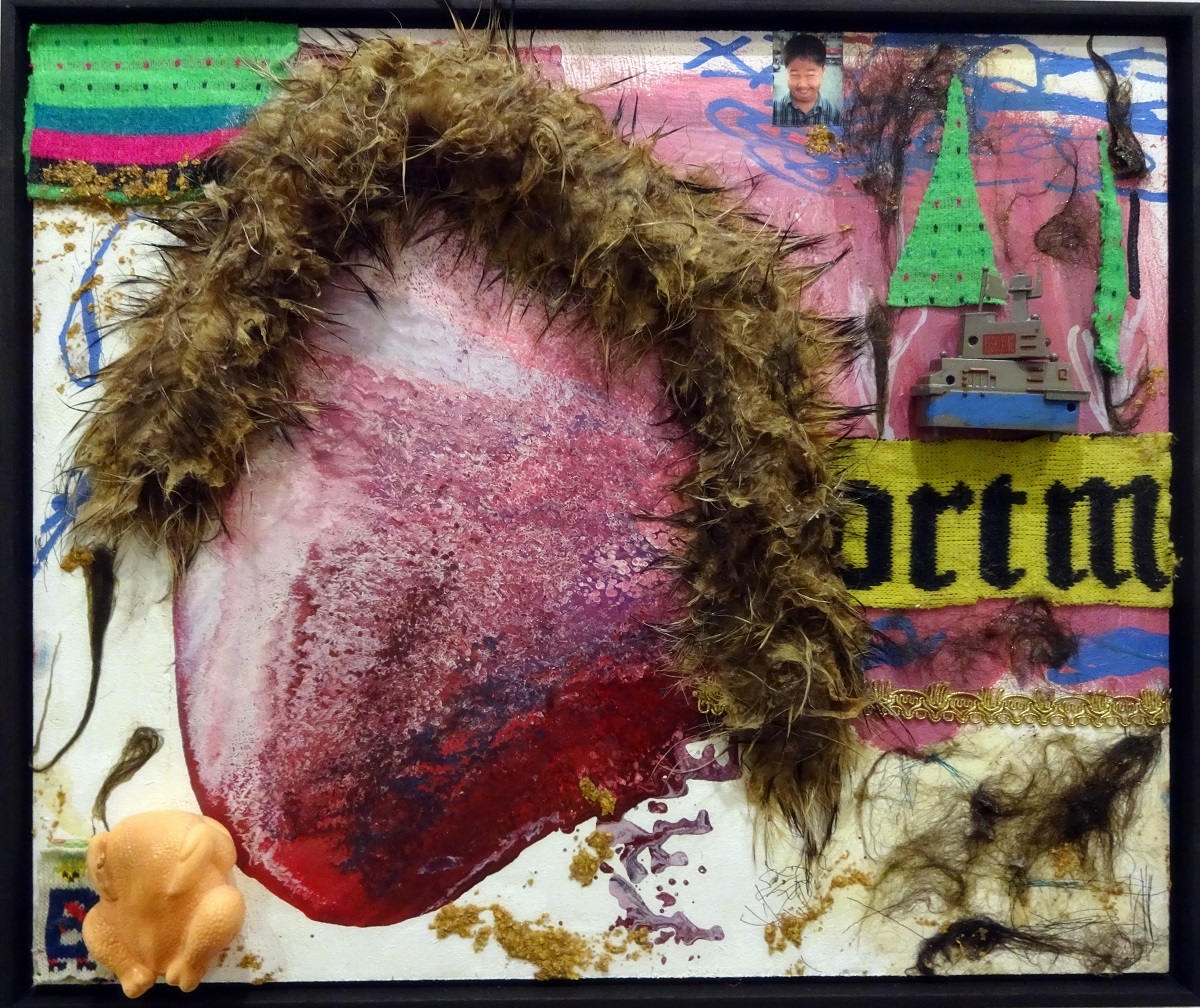 Leigh Ledare. Pilar Corrias (London)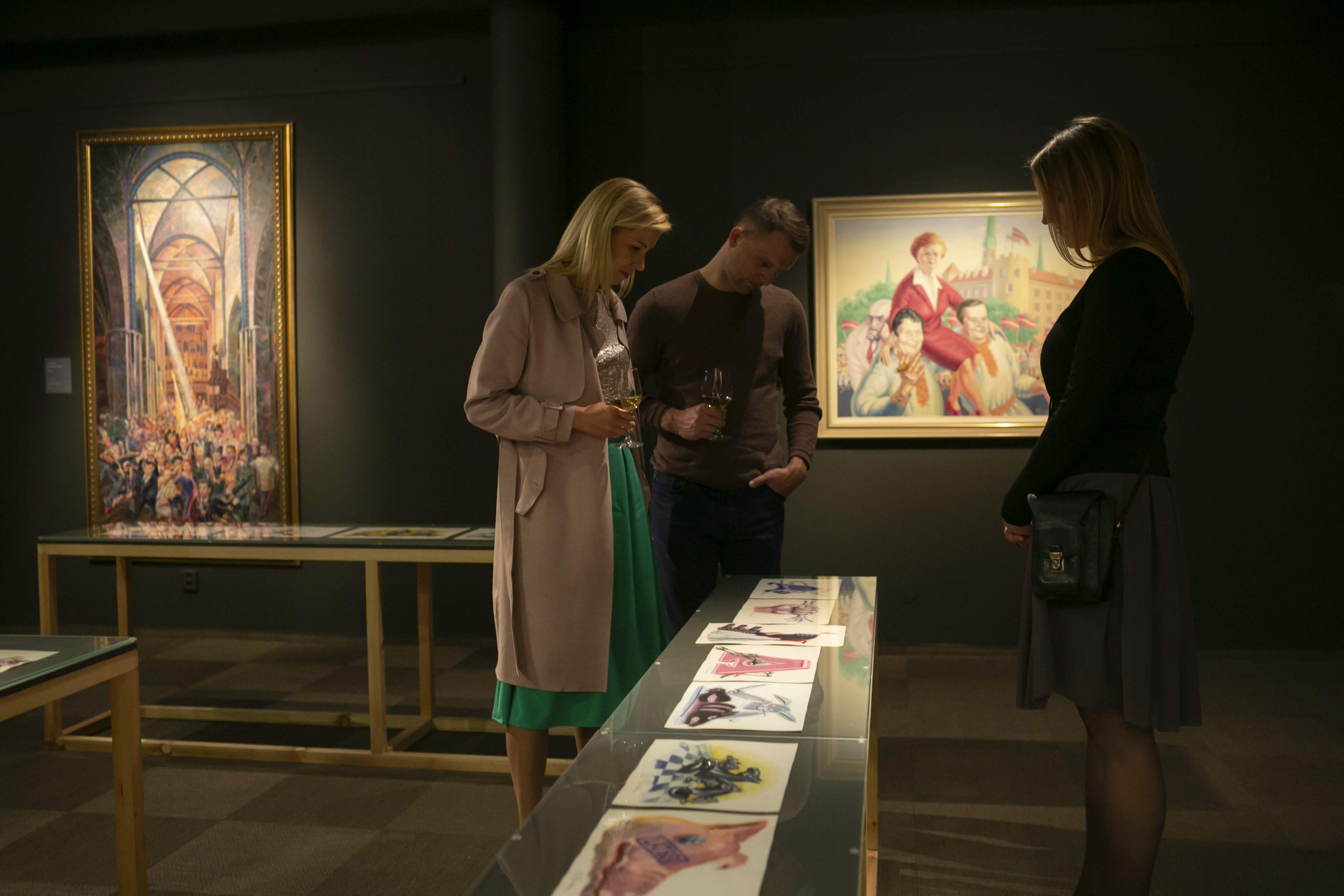 Lone Haugaard Madsen. Nagel Draxler (Berlin/Cologne)

Alix Marie. Roman Road (London)

Alix Marie at Roman Road (London)

Last Resort (Copenhagen)

Nick Fox at Vane (Newcastle)

Simon and Tom Bloor. Division of Labour (London/Worcester)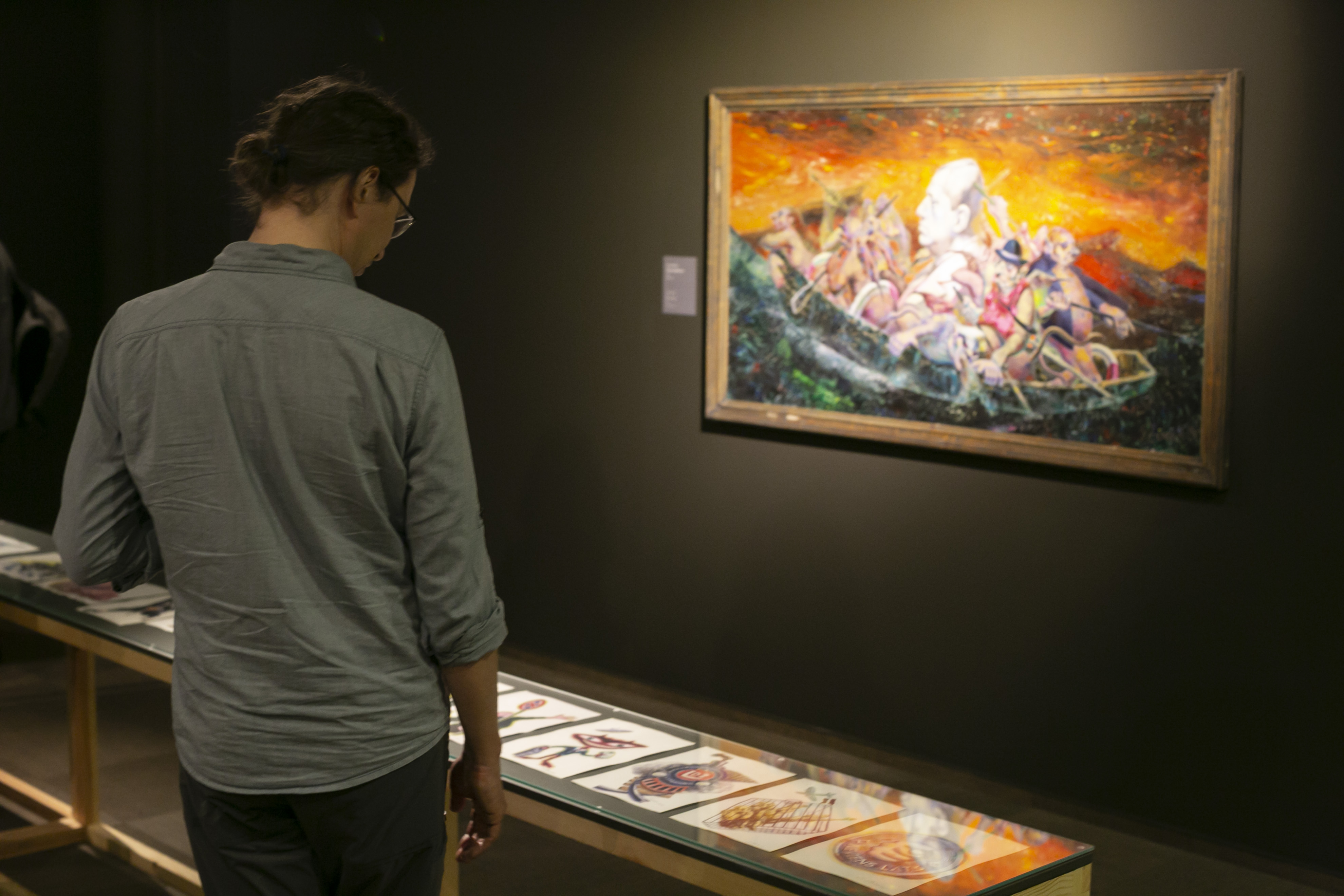 Simon and Tom Bloor. Division of Labour (London/Worcester)

Emma Talbot. Arcadia Missa (London)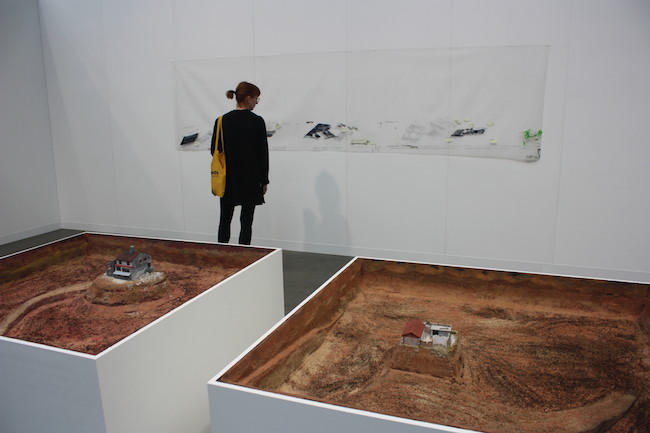 KOW (Berlin)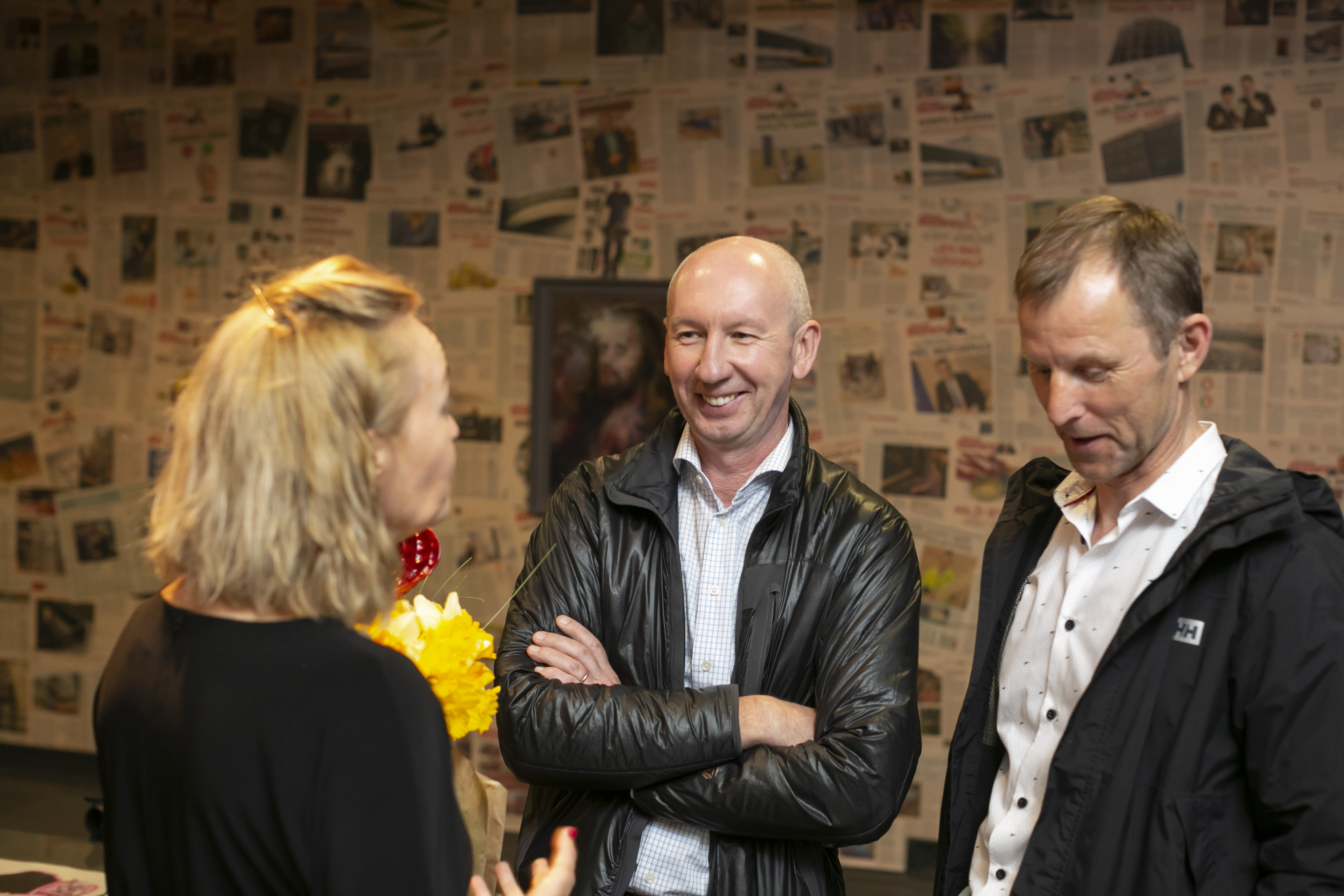 Yelena Popova and Nikita Neelova at Osnova (Moscow)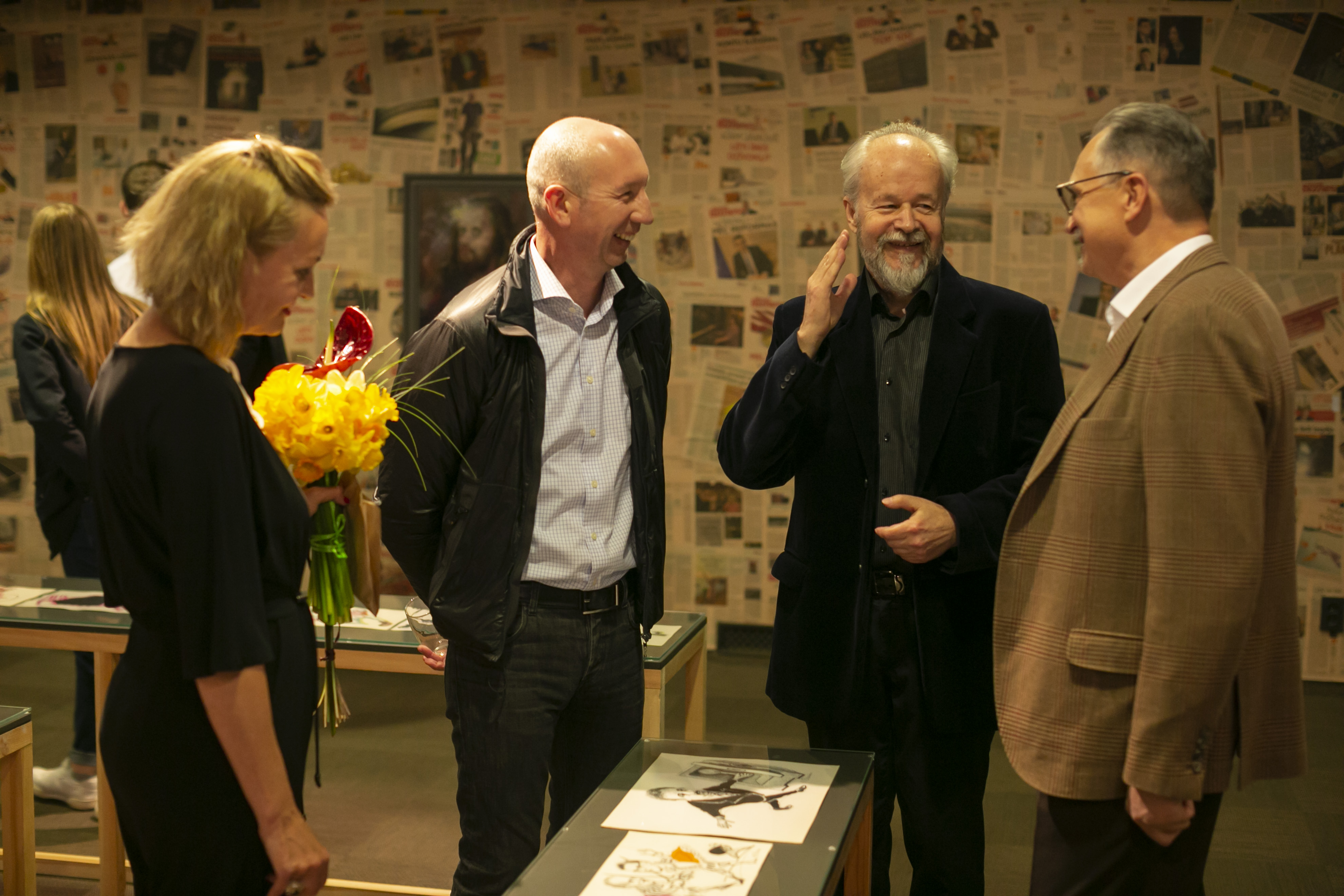 Julius von Bismarc. Alexander Levy (Berlin)

Installation by Rune Bosse & ThinkingHand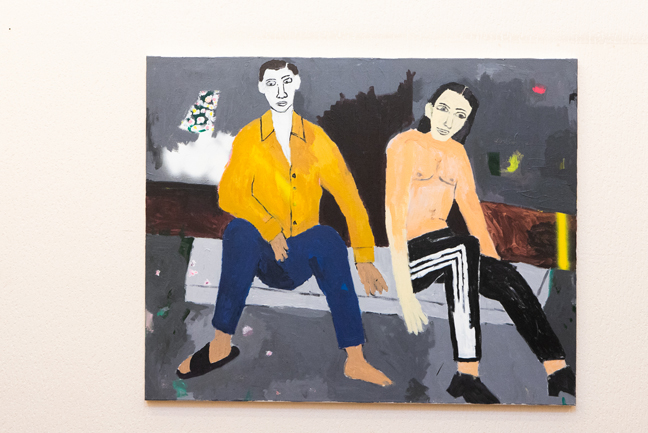 Installation by Rune Bosse & ThinkingHand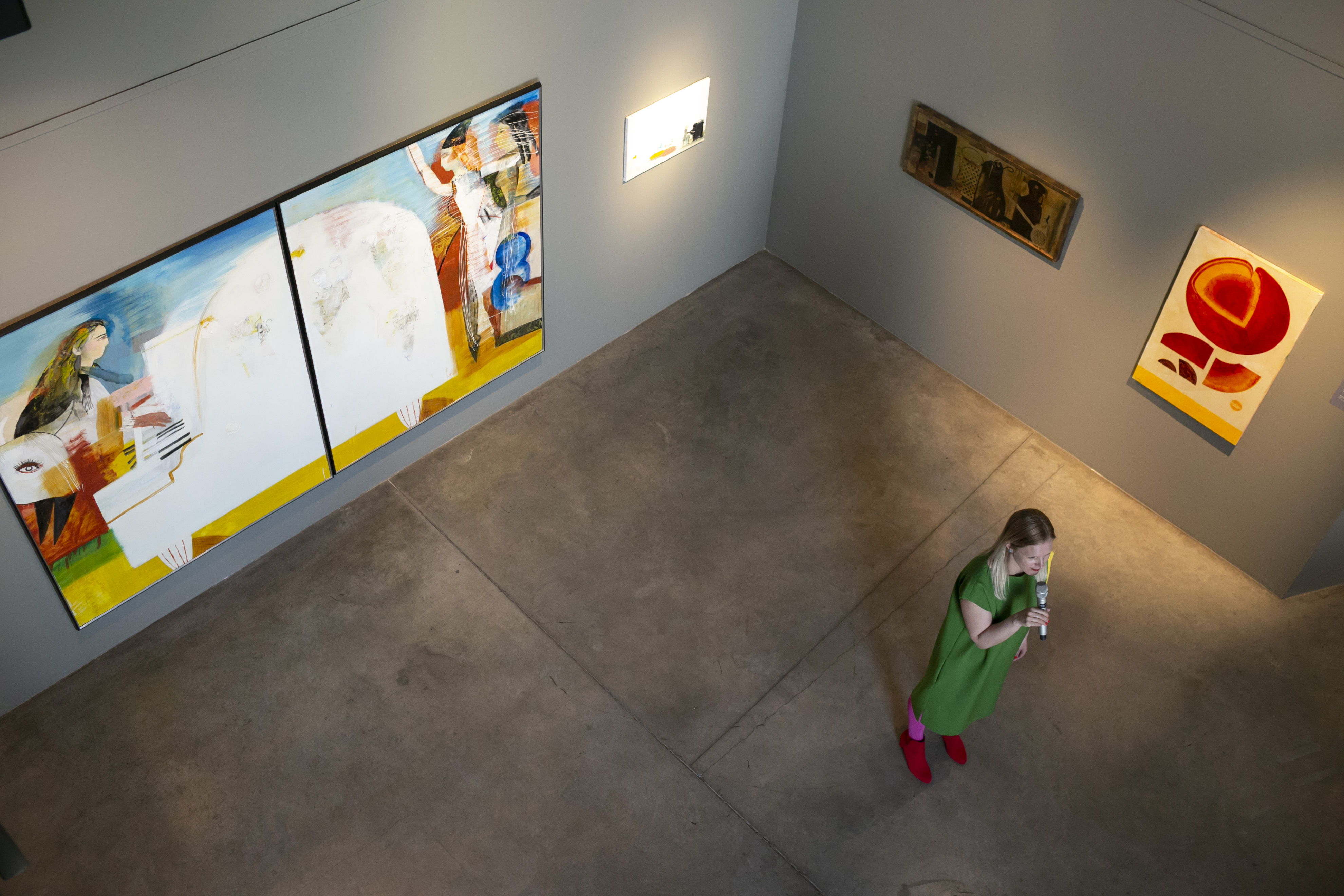 Sexauer (Berlin)

Ebensperger (Berlin)

Shilpa Gupta. Continua (San Gimignano/Beijing/Les Moulins/Havana)