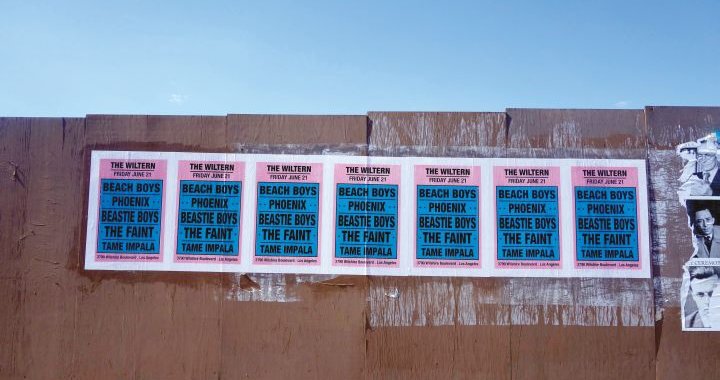 André Saraiva's Fantasy Concert Posters in Stockholm

29/08/2013
Photo: ©AndréSaraivaStudio
André Saraiva "Back to Sweden"
Gallery Steinsland Berliner, Stockholm
August 24 – September 12, 2013
On August 24, graffiti artist and nightlife impresario André Saraiva celebrated the opening of his "Back to Sweden" art exhibition at the Gallery Steinsland Berliner in Stockholm. Yes, in Stockholm. After travelling the globe he has decided to make a long lasting dream come true: exhibit his art in his home country. About the field of his creative work artist tells: "My work is art in general, my creative projects can take place in the street, gallery, nightclub or magazine, they are all part of the same energy and imagination, and I don't make a difference between mediums and supports."
Over the past few months, André has been working on his "Dream Concerts" series, covering the city street of Los Angeles, New York, London, Paris, and Basel with his fantasy concert posters, which all are line-up of his favorite bands. At the Gallery Steinsland Berliner, he brought music and nightlife together with his poster series and the mythical nightclub sculptures.
We asked author to describe briefly what is going to be seen in the exhibition, which he had characterized by three keywords - "Concept - Colour - Signs" .
"Exhibition is a journey. A journey back to Sweden. I used to live here as a child and now I'm back to show what I have done since then. There are six silk screen editions and eight unique paintings. The sculptures are imaginary skyscrapers with nightclub inside of them. The exhibition is meant for mouse sized humans. If we were the size of a mouse, we could get through the doors of those two buildings".
Photos of "Dream Concerts" series