"Between melancholia and merchandise"
Review: Nordic Contemporary. Art from Denmark, Finland, Iceland, Norway, Sweden (TransGlobe Publishing 2014)

16/01/2015
Does Nordic Art exist? In this wonderful global artworld that we currently inhabit, is it still possible to identify a specific Nordic atmosphere, some typical theme or a particular temperament in the art being made here? Or are these kinds of concepts hopelessly obsolete today when people and objects travel all over the world, and when images are transferred faster than the speed of light?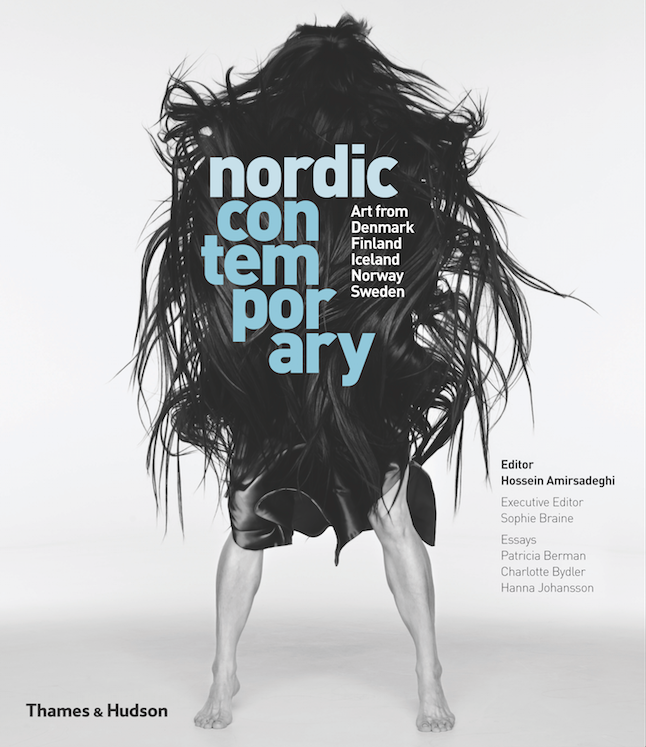 Questions and reflections like these are brought to the fore by the new image abundant coffee-table book Nordic Contemporary. Art from Denmark, Finland, Iceland, Norway, Sweden (TransGlobe Publishing 2014). This at the same time conventionally and creatively designed volume, investigates contemporary art and its art profiles from this once rather isolated part of Europe. Part of the strength of the book is that it includes the makers, as well as the dealers and the patrons of art. Thereby it gives insight into the full spectrum of what otherwise is a rather closed off and introverted sphere of society. Nearly 150 of the most influential artists and gallerists, museum curators, collectors and critics from the region are given generous image spreads with short texts that are written in a clear and informative way by Hossein Amirsadeghi, editor of this and of several other books themed like it. The series contains titles on contemporary art from Iran, Turkey, Brazil, and Korea, amongst other regions.
But if some differences indeed can be spotted in the Nordic Art, in what way do they present themselves? As Swedish museum director Daniel Birnbaum so rightly states in the book, when saying: "Life is not identical in Cameroon or Copenhagen, so art will have something to do with the general experience of the person creating it." There surely must be distinctions to be found in the art coming out from the Nordic region compared to Africa for instance. But maybe the two scenes, at the same time, are closing in on each other?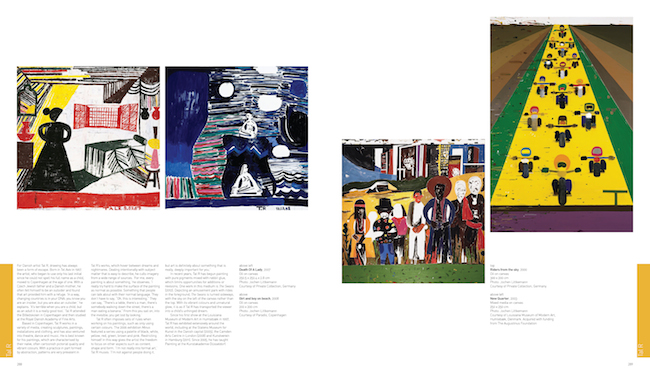 One of the common denominators of the past could surely be identified as having to do with the Nordic nature and particularly with its light – or the lack of it during long parts of the year. Patricia G. Berman, Professor of Art in Oslo, writes in her essay about Borealism, "an exoticised bio-mystical attachment to light and landscape, deep introspection, and inviolable isolation." These are well-known stereotypes of which the Norwegian painter Edvard Munch is a notorious example. How the artists working today, and those of the last three or four decades, still are concerned with nature is shrewdly discussed in an interesting text by Hanna Johansson, art historian in Helsinki. The activities of the ecologically influenced artist group around Experimental Environment seem especially interesting.
What perhaps more than anything clearly signifies the Nordic region is the prevailing ´institutional landscape´, discussed by Berman in her text. The so-called ´Nordic Model´, with its typical mix of relatively large governmental funding and private commerce, results in works of art that reaches for both melancholia and merchandise – often with a socially conscious twist.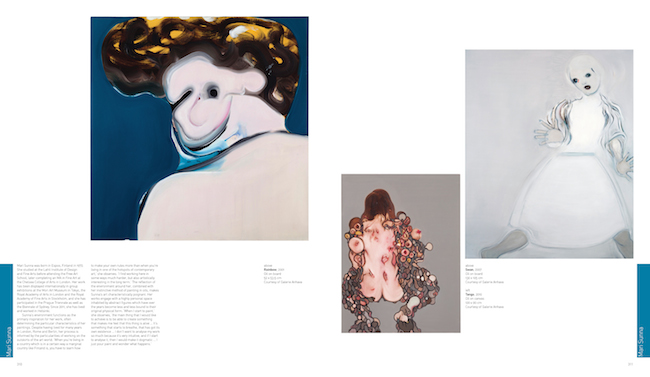 The power structures underlying the selection of artist and art profiles in this case, becomes visible when browsing through the book. There seems to be no coincidence between what artists and gallerists are presented. It is often the case that they work together, which leads to a suspicion concerning the choices being made. It seems most likely that proposals have gone through the gallerists, but at the same time, there is no doubt about the high quality of both the artists and the people representing them.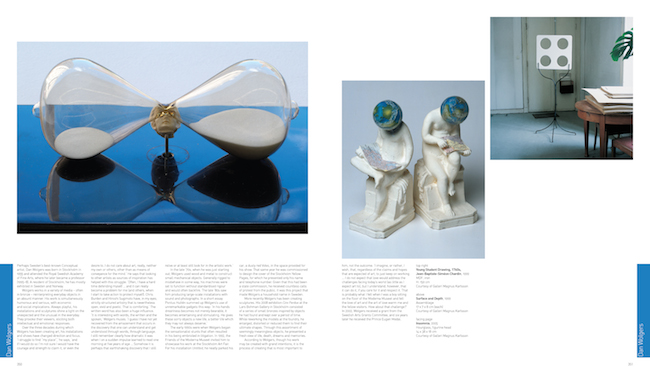 Of course, there will always be other names that could have been mentioned then the ones that are, but that is inevitable with this kind of publication. A summarizing essay of the included artists would have been useful, though. However the alphabetical layout makes navigation easy and gets rid of all national origin. This marks a sympathetic emphasis on the seemingly borderless topography of today´s art world. Nordic Contemporary gives a comprehensible and insightful perspective on the art being made today in the region. It is a useful reference book of both established artists and rookies in this flourishing culture that is evolving right before our eyes.