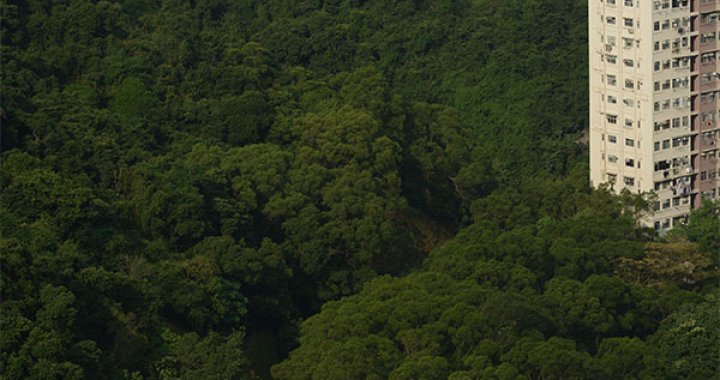 Backlight Photo Festival in Tampere

30/08/2014
Backlight Photo Festival
Tampere, Finland
September, 2014
"The Photographic Centre Nykyaika has been organizing an international photo festival in Tampere since 1987, and in 1999 the event was given the new name of "Backlight", so this 2014 festival is actually our tenth triennial", explains Tuula Alajoki, the project manager and curator of the Backlight Photo Festival. "Backlight has roots in documentary photography, though today, the term "documentary" mainly indicates our focus on social themes. The festival is open to new approaches and uses of contemporary photography and lens-based art. The team behind Backlight has always been fairly small, and as the organizer is a non-profit association, collaboration with other institutions and festivals – on both local and international levels – has been essential for the realization and success of the event", she continues.

Katerina Mistal (Sweden). Mapping Europe/North
We had some additional questions about the festival's program, the way it is set up, and the works that can be seen in it. Here are the following answers given to us by Ms. Alajoki:
As stated in the press release, the Backlight Photo Festival is focused on photography and photography-based projects that have the capacity to build bridges between other contemporary urban art forms. Have most of the submitted works been specially created for the festival, or do today's artists tend to naturally work in this way?
This has varied among the different Backlight themes. Maybe 2008's "Tickle Attack" gave the most space in which to play with the theme as well as with the execution of the project. 2011's "Migration and Nomadic Living" and 2014's "Holding Cohesion" have been more straightforward in terms of content and use of photography. Journalistic projects can also have a very strong aesthetic approach, and therefore, connections to contemporary art come quite naturally.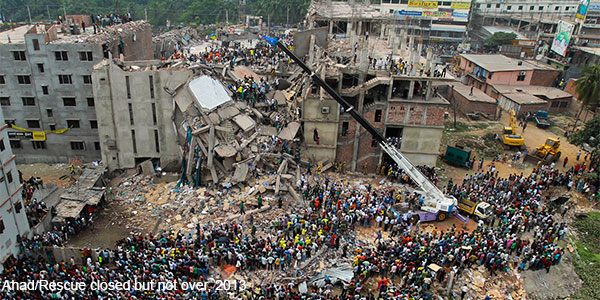 A.M. Ahad (Bangladesh). Rescue closed but not over, 2013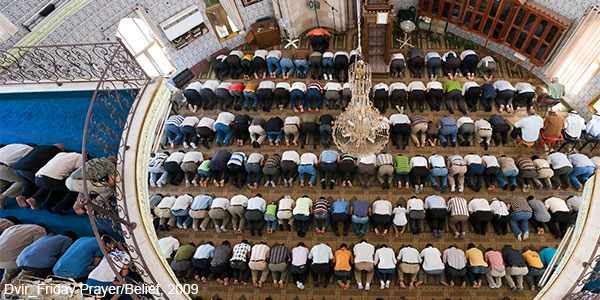 Natan Dvir (Israel/USA). FridayPrayer/Belief, 2009
What is the most popular technique used in the submitted works?
We received 840 submissions from 71 countries for our open call for Backlight'14. Most of the works were shot and produced digitally. Depending on the artist's wishes and the location of the works, we offer to ship the artworks to Finland, or to reproduce the images from files, by a fine-art printer on location. For these exhibitions, the majority of works are printed, mounted and framed on location, as we do also feature many artists from outside of Europe.

Kristin Capp (USA/Namibia). Hutterite, A world of Grace
Because of its strong thematic framework, each Backlight forms a new, unique entity with a new motto, an innovative structure and challenging content. Not all festivals do this. Consequently, do you anticipate this festival taking a special place in the history of photography?
I'm not sure if I understand this question correctly... In the history of photography... organizing an event like this covers so many more other fields and aspects than just photography, so it is difficult to place oneself on one, historically drawn map. This is an interesting question; I think that so far, we have been willing to be so "present" and busy in terms of finding current topics and themes – ones that are more than just passing trends or phenomena, but that are current and topical and, at the same time, timeless – that we've "forgotten" to think about the history that we're building through our actions. Also, we've always needed to look from the present into the future, and I hope to keep up this continuity, – but now, in response to this direct question and looking back, I'd say that, yes, Backlight is in possession of a good heritage and uniqueness.

Saladin Ebrahimi (Iran). Inside Out, 2012 - 2013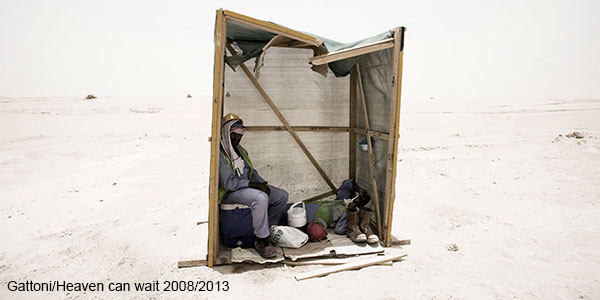 Matilde Gattoni (Italy). Heaven can wait, 2008/2013
In the list of artists to be featured at Backlight'14, there are only three artists from Finland, and these three are also the only ones from Scandinavia. How would you comment on this?
We also have one artists from Sweden, Katerina Mistal. In general, there were not many submissions sent in from Scandinavia or the Baltic States. Backlight is an international event, and for the 2014 open call we had an international jury of four members (Tuula Alajoki, Miha Colner, Anahita Ghabaian and Issa Touma) doing the selection. Their decisions were based on how well the projects fit the festival's theme. Three from Finland is quite good, as there were projects sent in from 71 countries!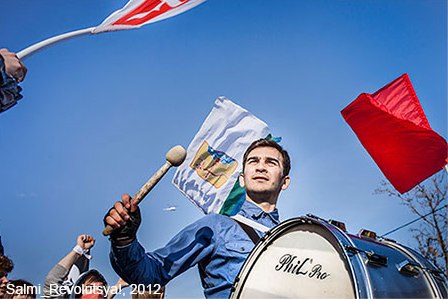 Aino Salmi (Finland). Revolutsya!, 2012