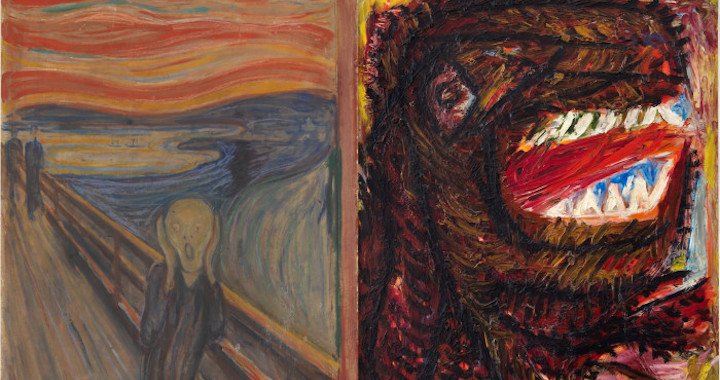 An Impressive Addition to the Nasjonalmuseet
Q&A with director of the Norwegian National Museum of Art, Architecture and Design (Nasjonalmuseet), Audun Eckhoff

30/05/2016
The Norwegian National Museum of Art, Architecture and Design (Nasjonalmuseet) has recently acquired a substantial addition to its collection – Norwegian grocery-billionaire Stein Erik Hagen has opened up his art collection to the public, and museum has been granted free access to roam Hagen's collection, a 2000-piece compilation of Nordic and Northern European fine art from the 19th and 20th centuries, valued at one billion Norwegian Krone ($120 million). The collection is believed to be the largest private collection in Norway, and the works collected show a large interest in surrealist, concretist, and expressive tendencies within Nordic art, and include pieces by modern Scandinavian masters such as Edvard Munch, Gösta Adrian-Nilsson, and Asger Jorn.

Edvard Munch. Skrik, 1893. Photo: Nasjonalmuseet / Børre Høstland
In his collection-making, Stein Erik Hagen has welcomed help from art historian Steinar Gjessing, a former senior curator of the Nasjonalmuseet. What should one know about Steinar Gjessing and his approach to curating?
Mr. Gjessing has been concerned with avant-garde tendencies within Norwegian and Nordic art throughout his career. Since his MA thesis on modernist tendencies within Norwegian painting in the 1930s, Gjessing has also curated a large-scale exhibition in the Museum of Contemporary Art on Norwegian art of the 1950s, amongst a number of other exhibitions and projects. Before joining Canica A/S (the Hagen family investment firm), Gjessing also contributed to the development of an ambitious corporate art collection owned by the Storebrand insurance company.
Could you elaborate more on how this opportunity will enable to fill in the gaps of the Nasjonalmuseet's collection?
The agreement with the Canica A/S Collection is a great opportunity to significantly improve our collection display in the new National Museum now under construction, particularly within Nordic art of the 20th century. We have been allowed to choose freely from the Collection pieces with which to accompany works from the museum´s own collection. The Norwegian National Museum of Art, Architecture and Design will open a new museum building in Oslo in 2020, almost doubling the exhibition space compared to present museum venues. The Canica A/S Collection has been constructed with a particular view to supplementing the National Museum's collection within areas of Norwegian, Nordic and other European art – specifically, where this collection could benefit from Canica's strong contributions within avant-garde art.

Asger Jorn. Falbo II, 1951. Photo: Canica / Øystein Thorvaldsen
What are some highlights of Hagen's collection that have especially pleased the Nasjonalmuseet?
We are particularly happy about groups of works in the Canica A/S Collection that include surrealist, concretist, and expressive tendencies within Nordic art, as well as works by Asger Jorn and other COBRA artists. The Canica Collection also has strong focus points on 19th-century Norwegian and Danish old masters. We are also happy to announce that we have made an agreement to put together an exhibition in the summer of 2017 with works from both the Canica Collection and the National Museum's collections of 20th-century art.