The hometown boy returns
Q&A with Thorlákur Einarsson, associate director of the i8 Gallery (Reykjavik)

26/06/2017
Ragnar Kjartansson "God, I Feel So Bad"
Reykjavik Art Museum, Reykjavik
through September 24, 2017
Ragnar Kjartansson is one of Iceland's most renowned artists, not to mention one of the leading artists from these extreme latitudes who has made a lasting mark on the performance art field as a representative of the Nordic countries. Performance art, however, is not Kjartansson's only genre of interest, since in a previous interview with he candidly admitted that he has embarrassed himself with his agonizing attempts at painting: "… but everyone just keeps politely replying – 'Yes, that's nice, but stick to your performances, kid.'"
In the exhibition God, I feel so bad, which is ongoing at the Reykjavik Art Museum through September 24, visitors can see works done in a variety of mediums that reflect the artist's ode to art in all its glory, including music, theater, film, literature and, naturally, the visual arts. Although Kjartansson is one of the few internationally successful Icelandic artists who hasn't moved away from the island nation, many of the works have never before been exhibited in Iceland, including important recent works that have insured the artist's place as a leading figure on the international art scene.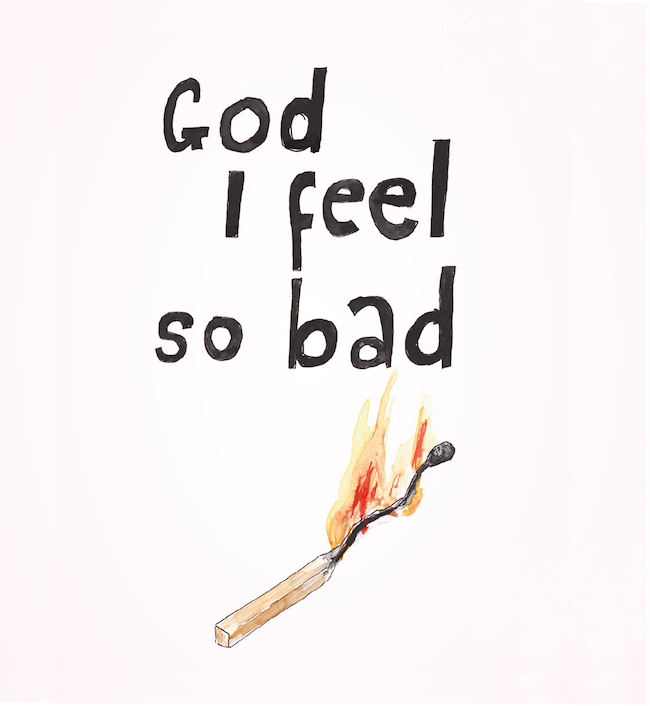 Ragnar Kjartansson. God, I feel so bad. (Hafnarhús)
contacted i8 Gallery, which represents Kjartansson, and spoke to its associate director Thorlákur Einarsson about the exhibition at the Reykjavik Art Museum and the artist behind it all.
What new and unique aspects does this exhibition reveal about Ragnar Kjartansson, such a well-known figure in the art world?
I would imagine that in the life and work of any artist, it is important to be able to come to one's home town and show the people you know what you have been doing for the past decade or two. One must also remember that Ragnar has never left Iceland, unlike many other artists who have decided to instead practice out of Berlin, New York or Amsterdam. In that sense, he is truly a hometown boy, even though his career has required him to travel throughout the world. Ragnar is working with curator Markús Thór Andrésson, a significant figure in this career and a personal friend since high school. Andrésson's knowledge of Ragnar's oeuvre has enabled him to approach private collectors in Reykjavik who own works by Kjartansson from early on in his career, and which have been rarely seen by the public.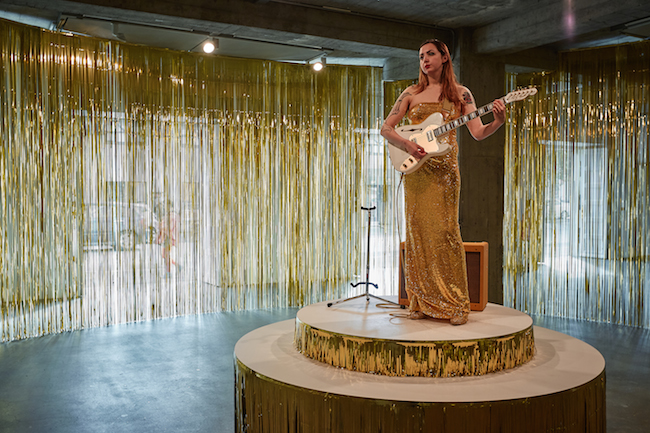 Ragnar Kjartansson. Performance Woman in E. Photo: Vigfús Birgisson (Hafnarhús)
Could you give us a few highlights of the oeuvre that can be seen in this exhibition?
This exhibition will see the work World Light - The Life and Death of an Artist, from 2015. This work has a particular resonance in Iceland as it is a reenactment of a book by the Nobel laureate Halldór Kiljan Laxness, a work that is dear to most Icelanders for various reasons. Furthermore, the works An die Musik, and Woman in E, should also stand out as these are performative pieces, actualized by local talents and scheduled to be shown for only a limited period of time.

As it was stated in the press release, many of Kjartansson's works have never before been exhibited in Iceland. Could you please elaborate more on the selection that is now on view at the Reykjavik Art Museum?
I would say that this exhibition is very personal in its selection of works, however, I would also say that the selection emphasizes Ragnar Kjartansson the artist, rather than Ragnar Kjartansson the man. He is, in his own right, a celebrity in Iceland, a fact that is also related to his past as a musician and being a man of many talents. Many will know the man, but perhaps not the details of his works; you will not find Ragnar present in any of the performances, and maybe not in the forefront of the works exhibited. I would say the works have been given a voice of their own, with the artist hovering in the background.

Ragnar Kjartansson. Photo: Hildur Inga Bjornsdottir (Hafnarhús)
What is the physical layout of this exhibition?
The exhibition takes up the entirety of the Hafnarhús building of The Reykjavik Art Museum – it is spread across two floors consisting of eight rooms and including an outdoor area. Live performances take place on the ground floor, in the hall facing the street.