Celebration
Express-interview with Stacey Koosel, the editor of Estonian Art magazine

04/04/2018
Estonian Art magazine was first published in 1997, and from day one it has been dedicated to contemporary art, design and architecture. This year, the magazine celebrates its 20th anniversary by publishing a book, titled Estonian Art 20. The book looks back on the past 20 years of Estonian art from the perspective of artists themselves. Fifteen Estonian artists were invited to interview another artist who had influenced their work.
Stacey Koosel is the editor of both the magazine and the book. In this interview she reveals the meaning behind Estonian Art.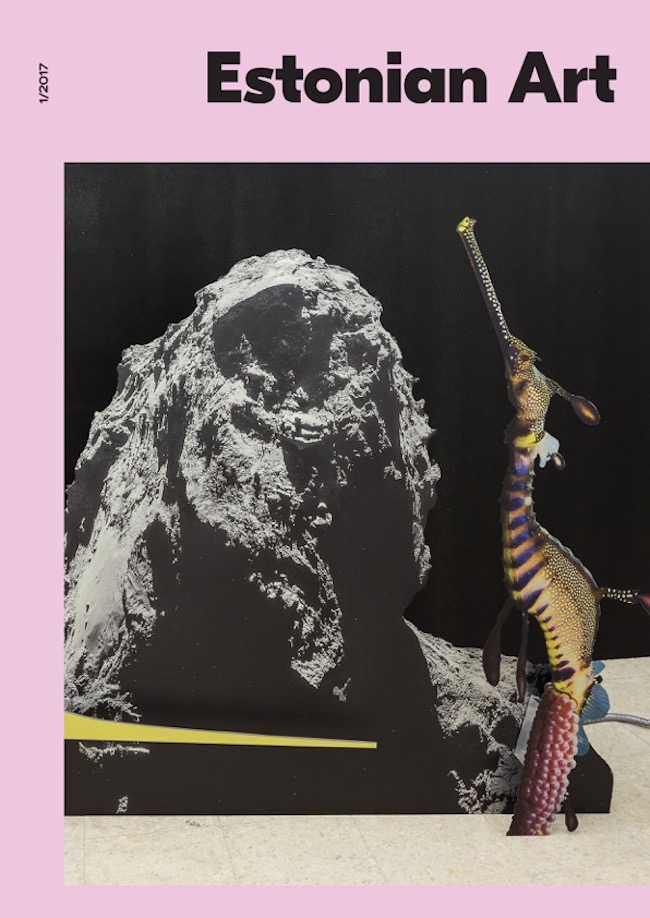 Estonian Art magazine cover 2017
At the age of 20, a person is often still considered green and inexperienced. Is this a proper age for a magazine to become a book?
If magazines were people, then Estonian Art would be the oldest person in Estonia. Estonian Art is the oldest art magazine and publication in Estonia, and that in itself is a cause for celebration and some form of commemoration.
There was a Soviet art almanac called Kunst that was published from 1958 until 1996. Then for a period of time there was only Estonian Art, which was first published in 1997. In 2000 another art magazine, called Kunst.ee, was launched, so now there are only two magazines that specialise in contemporary art in Estonia. It's a fight for survival in the world of non-commercial art publishing; we rely completely on public funding and are completely unprofitable. So the fact that this magazine managed to stay in production for 20 years is a good sign and should be celebrated. We celebrated by making the book, because we like making publications.

Ene-Liis Semper. Photo by Mark Raidpere for "Estonian Art 20". Tallinn, Estonian Institute, 2018

The book Estonian Art 20 concentrates on the past twenty years of the Estonian contemporary art scene. How would you describe changes in local art trends over this period?
The art historian Heie Treier wrote in her introductory words to Estonian Art 20 that artists haven't gotten better, they just have more opportunities these days. In the 1990s Estonia, much like other newly independent former-Soviet countries, was scrambling for resources and networks that did not exist prior to regaining independence in 1991. The first wave of internationally recognised contemporary artists only began in 1997. That was the first year that Estonia participated in the Venice Biennale. Today, however, artists have all kinds of international opportunities in the form of study abroad, residencies and exhibiting their works, and this freedom of movement and ideas is reflected in the works produced.

Flo Kasearu. Photo by Mark Raidpere for "Estonian Art 20". Tallinn, Estonian Institute, 2018

Jaan Toomik. Photo by Mark Raidpere for "Estonian Art 20". Tallinn, Estonian Institute, 2018
In the book, fifteen Estonian artists interview other artists who have influenced them. How did you arrive at this concept?
From the very first issue of Estonian Art in 1997 there was a section called "Persona", in which one artist would interview another artist in a chain of interviews. It was always a fun read, because an artist got to choose who they would interview, and the interviewee would be the next artist to choose another artist to interview. So it's a bit of a tradition for the magazine.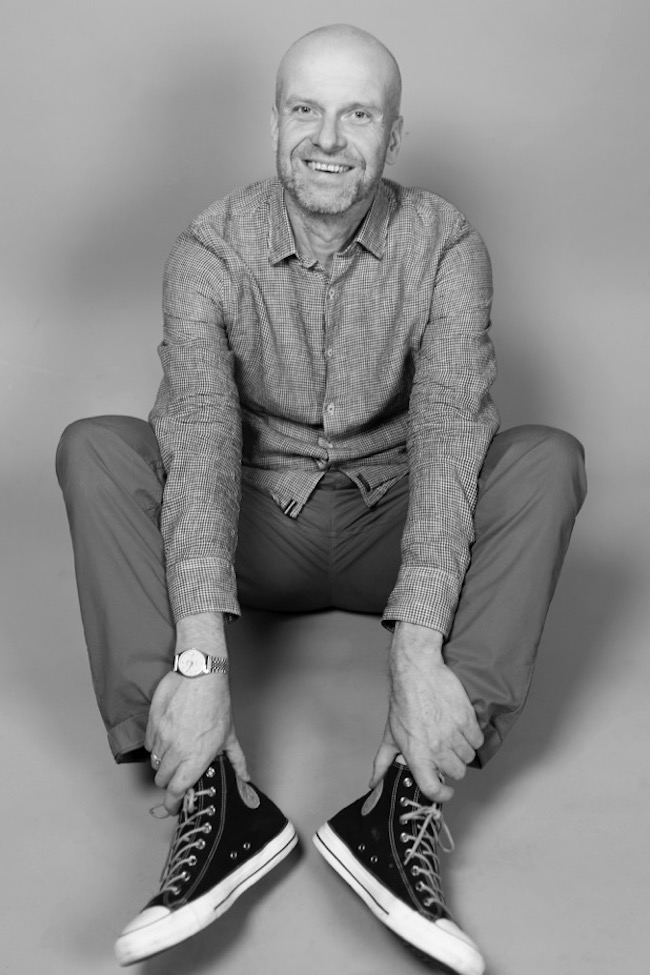 Kaido Ole. Photo by Mark Raidpere for "Estonian Art 20". Tallinn, Estonian Institute, 2018

Mark Raidpere. Photo by Mark Raidpere for "Estonian Art 20". Tallinn, Estonian Institute, 2018

How does the artists' perspective on Estonian contemporary art differ from what has been defined by art historians?
I can't speak for all artists or art historians, but in my personal view it makes sense to think that artists have a much more three-dimensional knowledge of what is going on. The idiosyncratic events, triggers, moments that lead to an original idea. This idea then has to go through a whole "system" of curators, institutions, gallery owners, funding partners, etc. to ever be presented in public for a visitor or critic to see. Basically, the artist knows what was supposed to be, not the compromise that had to be made and will then be defined by art historians. So an artist's perspective is always more interesting, at least to me.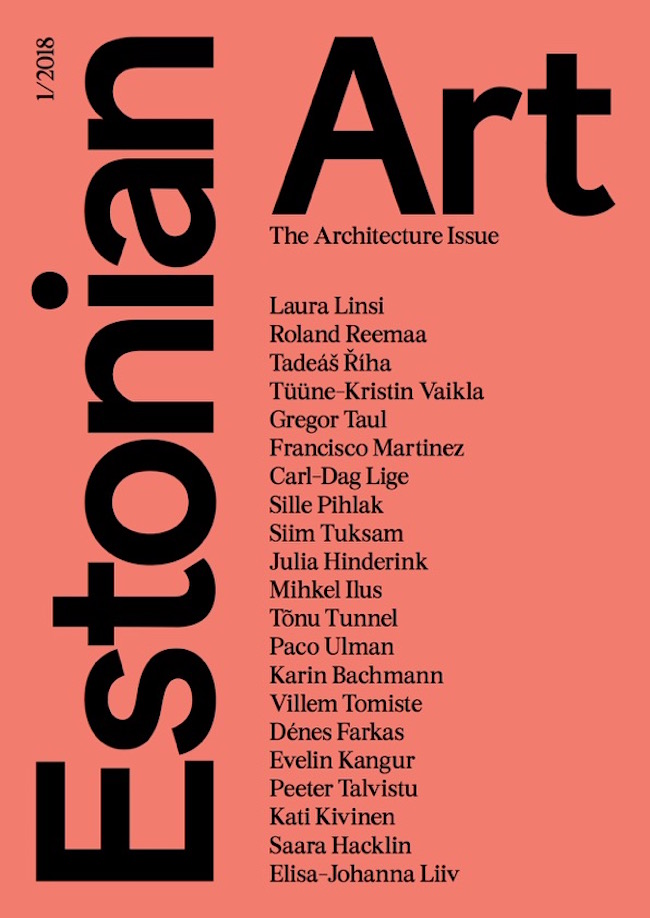 Estonian Art magazine cover 2018

What are your hopes and outlook for the upcoming 20 years in Estonian art?
More international movement would be a good thing. It's slowly happening, but it would be so enriching and more interesting to have the work of more international artists shown in galleries in Estonia – and conversely, more Estonian artwork shown abroad.
Katja Novitskova is the first Estonian artist to have her work shown at MoMa in New York. She had to establish herself as an artist in Amsterdam and Berlin before she was taken to represent Estonia at the Venice Biennale in 2017. At the moment, she has her first solo show in Estonia, at the Kumu Art Museum – it's her Venice show come home. In the future there will be more stories like this, more multicultural, more cosmopolitan, more internationally successful artists. Because when you live in a very small country (1.3 million people), it's too easy to become stagnant. Estonian Art magazine has always existed to help communicate Estonian art, design and architecture abroad.