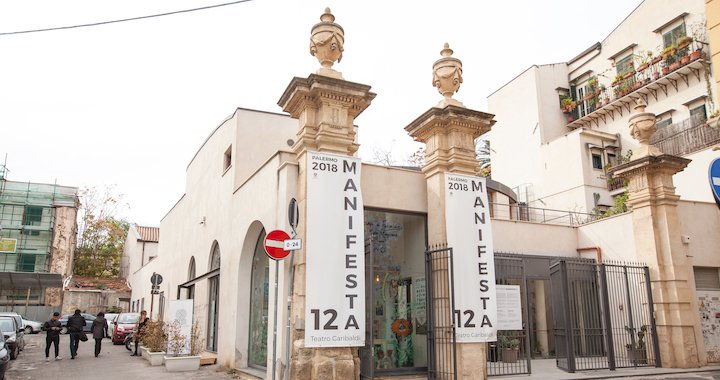 Manifesta 12. Nomadic biennial. Palermo
Q&A with Hedwig Fijen, director of Manifesta, the European Biennial for Contemporary Art

08/06/2018
Manifesta 12, the European Biennial of Contemporary Art, will take place in Palermo, Sicily, from May 16 until November 4 of this year. Over the past twenty-four years, since it was established in 1994, this nomadic biennial has been hosted by a variety of European locations: from its beginnings in Rotterdam (1996) to Luxembourg, Ljubljana, Frankfurt, San Sebastian, Nicosia, Trentino-South Tyrol, Murcia, Limburg, St. Petersburg and, most recently, Zurich. It seems that the loudest and most complicated venue was St. Petersburg (2014), when chief curator Kasper König found himself in the unenviable position of having to deal with calls for the boycott of the exhibition due to the crisis in Ukraine. At the time, he commented: "It is itself a complex entity to prompt its artists and its viewers to assume their own strong political positions, to pose questions and raise voices. To neglect and quit would be a sign of escalation." Today, some art professionals claim the biennial in St. Petersburg was one of the most successful Manifestas ever.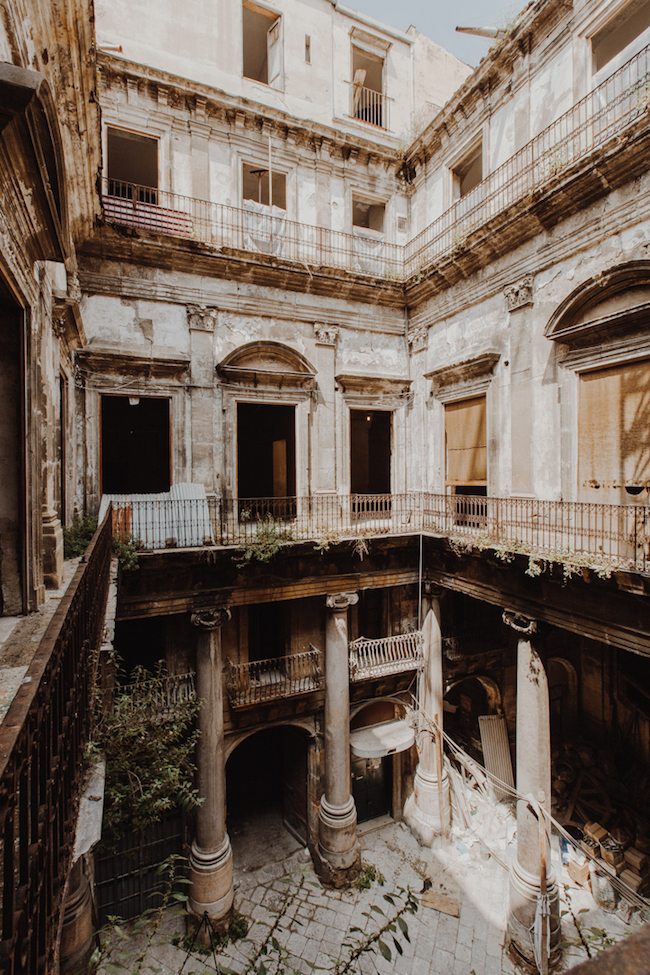 Manifesta 12 Palermo: Palazzo Costantino © Manifesta. Photo: Cave Studio

When choosing a location for Manifesta, the organisers consciously try to avoid presenting merely a sampler of what's current on the art scene at the moment. Instead, the biennial has always strived to add to and improve on Europe's cultural map by highlighting unexpected and even seemingly off-topic territory in the context of contemporary art. Without doubt, the most striking features of Manifesta are experimentation, discussion and the desire to converse with society about current issues. When asked by Arterritory whether this event might leave a lasting impression on life in Palermo, she responded: "The legacy we leave behind has always been important to us. In the case of Manifesta 12 in Palermo, we aim to create new perspectives in terms of staging the immaterial and material legacy for the future city."

Hedwig Fijen, Founder of Manifesta and Director of Manifesta 12. Photo: Chris van Houts
This time Manifesta is happening in Palermo. What is your impression of the city and its relationship with contemporary art?
Palermo is a very specific context that interconnects three continents, various histories and important geopolitical, social and ecological realities arising in our times. This is what makes Palermo an excellent host city for Manifesta 12. It has allowed us to investigate contemporary challenges from Palermo's perspective as a Mediterranean hub.
Could you give us an insight into the guidelines for this year's edition?
Manifesta has consistently chosen unexpected host locations that reflect the changing DNA of Europe and shed new light on its key issues and transformations. Palermo was important for Manifesta's selection board for its representation of two important themes that identify contemporary Europe: migration and climate change and how these issues impact our cities.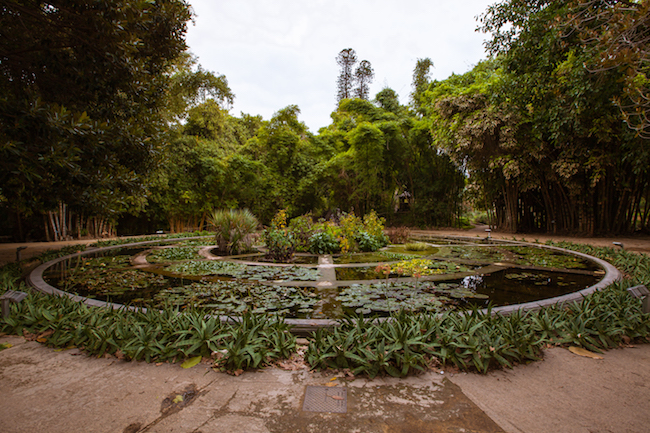 Manifesta 12 Palermo: Orto Botanico © Manifesta. Photo: Cave Studio

Manifesta has always been focused on young art and social issues. Could you highlight some of the names or projects we should keep in mind when visiting Palermo this year?
Melanie Bonajo
Melanie Bonajo is a Dutch artist whose work examines the paradoxes inherent to ideas of comfort, with a strong sense for community, equality and body politics. She studies subjects related to how technological advances and commodity-based pleasures remove a sense of belonging in an individual. Night Soil is an experimental documentary in three parts showing the huge disconnection most Western people feel with respect to nature. The film explores how people today tackle feelings of fragmentation and alienation.
Giorgio Vasta
Giorgio Vasta's City Scripts is a project realised in collaboration with students from the Centro Sperimentale di Cinematografia of Palermo and is about Palermo. The project explores the city's urban landscape through the stories of five narrators from Italy and Africa who now live in the city. The texts are also available as free podcasts.
Chimurenga
From June 12 to 19, the editorial staff of Chimurenga will set up a workspace at Teatro Garibaldi to research and produce a special issue of The Chronic (a quarterly Pan-African gazette) on the topics of circulation and borderlessness. The publication will be released in late October 2018.
Alberto Baraya
Alberto Baraya is a Colombian artist. Since 2001, he has styled himself as a "viajero", in reference to 18th- and 19th-century European travellers who undertook botanical explorations in the name of science and in the service of colonisation. New Herbs from Palermo and Surroundings is a herbarium of artificial plants creating a fake collection of Palermitan and Sicilian plants. These plants were collected on the island from the offerings placed on altars made by local residents, visitors, migrants and travellers.

Manifesta 12 Palermo: Palazzo Ajutamicristo © Manifesta. Photo: Cave Studio

Manifesta has changed the curatorial model for this year's edition – it has been developed by a team of "creative mediators" in place of a single curator. You also invited the Office for Metropolitan Architecture (OMA), which, under the lead of Ippolito Pestellini Laparelli, was involved in an urban study of the city. What do you expect from this upgrade and why was it important for you?
I really believe that biennials nowadays should focus on being more than just the sum of a series of exhibitions. My new proposal to invite OMA to decode the city of Palermo through an urban research methodology was important before defining the parameters of the biennial edition. I hope that this research, called Palermo Atlas, will serve not only as a framework for the future of the city, but also as an incubator for exploring ecological and environmental issues created by the artistic practices of Manifesta 12.
Our curatorial team of Creative Mediators was composed with the aim of strengthening the interdisciplinary approach by inviting a group of specialists in different fields: Bregtje van der Haak is a renowned Dutch journalist and filmmaker; Andrés Jaque is a Spanish architect, the founder of the Office for Political Innovation and a professor at Columbia University; Ippolito Pestellini Laparelli is a Sicilian-born architect and partner at OMA/AMO; and Mirjam Varadinis is a Swiss contemporary art curator at Kunsthaus Zürich. This curatorial model was necessary to understand how to decode Palermo in all its complexities and amplify the already existing energy of the city in experimental ways.

Manifesta 12 Palermo: Chiesa dei Santi Euno e Giuliano © Manifesta. Photo: Cave Studio

Do you believe that the biennial has the power to leave a mark on the image of Palermo and become a starting point for something new?
One important component of Manifesta over the years has been to be politically and socially engaged, beyond just producing an experimental and emerging art experience. The legacy we leave behind has always been important to us. In the case of Manifesta 12 in Palermo, we aim to create new perspectives in terms of staging the immaterial and material legacy for the future city. This will be achieved by attempting to mobilise the existing energy of the city through its education programmes, Manifesta's international network and long-term projects that will kick off during the biennial. Hopefully this will create a sustainable impact after Manifesta.
What is your biggest challenge as the director of Manifesta?
We are the only nomadic biennial in Europe, which means that every two years we work in a completely different context and need to start almost from scratch. In practical terms, we always need to discover new approaches and a new understanding of the city we will be working in for three years and also develop an understanding of its citizens. This has so far been the biggest challenge, but it has also enriched the team and the organisation. I believe that this growth is visible with every Manifesta edition.

Manifesta 12 Palermo: Piazza Magione © Manifesta. Photo: Cave Studio

Manifesta 12 Palermo: Pizzo Sella © Manifesta. Photo: Cave Studio