Roots to Routes
Manifesta 13, Marseille
Roots to Routes is a collaboration between artists, curators and non-profit organisations from the city of Marseille and the Baltic countries – curated by Merilin Talumaa, Maija Rudovska and Justė Kostikovaitė – that will take place in Marseille as part of the Manifesta 13 Biennial programme Les Parallèles du Sud.
The project aims to build a bridge between Southern and Northern Europe: between people, organisations and networks from the Baltic States and the South of France. It challenges one's relationship to a particular territory; it questions concepts such as 'homebase', 'belonging', and 'identity' by considering them as fluid and dynamic in the 21st century. As a reference to the academic article From Roots to Routes (2002) by Jonathan Friedman, this project takes as its starting point the idea of 'roots' that are ever-changing and formed within the context of globalisation, a network economy, and constant travelling.
Roots to Routes will unfold across a series of exhibitions, performances, screenings, workshops, lectures and walks from 28 August 2020 to 25 October 2020.
Arterritory.com presents the following short conversation with the project's curators – Merilin Talumaa, Maija Rudovska and Justė Kostikovaitė.
The project Roots to Routes is a collaborative initiative between artists from Marseille and the Baltic countries – between areas of the world that are located far away from one another and that are completely different. Where do you find an intersection here?
We – three curators from the Baltic countries of Lithuania, Latvia and Estonia – do not shy away but rather amplify this difference through the concept of the stranger (taken from Georg Simmel's The Stranger (1908)): someone who arrives to a community and who, in a complex interplay of simultaneous nearness and distance, imports qualities into it that do not and cannot stem from the group itself. We want to invite the strangers to engage, to encounter the unknown and unfamiliar, and to find perceptive ways of communicating with one another. As we come from different countries, we are also operating, in a way, as strangers to each other – three distinct countries that have different art discourses and even different art funding schemes, not to mention different work cultures and different kinds of jokes. But this all becomes obsolete when we and the artists meet each other in Marseille.
Maija Rudovska
There is a quote from the poem Questions of Travel by Elizabeth Bishop on your website: (..) Is it lack of imagination that makes us come to imagined places, not just stay at home?(..) How would you answer this question? What is the main force behind our desire to wander the world?
To wander the world is not to abandon home-born anxiety, but to encounter new open paths – to displace oneself in order to gather new stories, to be saturated with them. The city of Marseille has so many stories to tell us – where cliches of Cote-D-Azur blue waters, yachts, catamarans and good food are intertwined with stories of nuclear plants, secret national parks, urban stories and a diverse music scene. Discovering Marseille has been just a part of our routes travelled from working and collaborating internationally for many years. All three of us are active networkers and travellers, and the desire to connect to art and culture not only in your home country but on a much broader scale has been a necessity. We've been facing a lot of challenges during the COVID-19 crisis, but it has also helped us to consider many ways of how to stay connected to localities without loosing touch with communities across borders.
Justė Kostikovaitė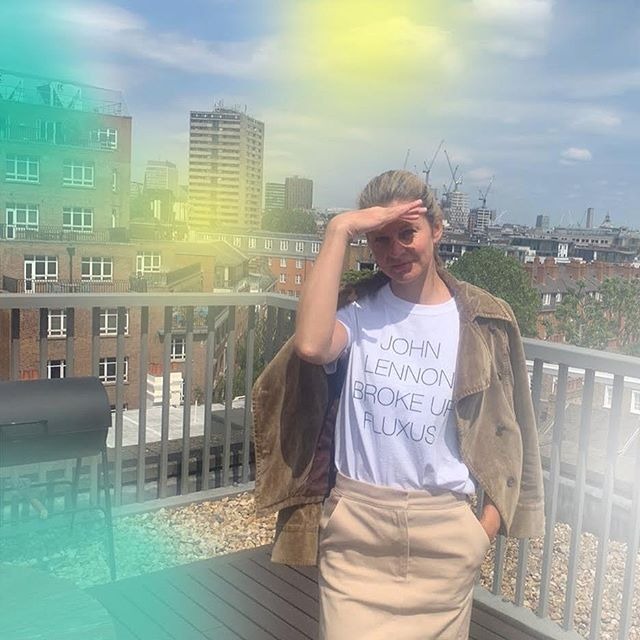 Is the origin of the artist – an awareness of one's roots – important, and does it have an impact on one's art? Does art have the ability to cross borders built by different mentalities and points of view?
It would be incorrect to say that one's origin and heritage does not have any impact on any of us, be we artists, cleaners or presidents. I think one's roots will always stay with us, no matter what routes we take and however hybrid our roots are. Mentalities and points of view are crucial, as the same work will always be understood differently in each culture and even if it has crossed borders. If it accumulates meaning it means it has crossed those borders with some universal or acquired power. Let's take an example from Marseille – most of the artists we have met there are white; we have not met any black artists yet. We know that to say this in France would be, perhaps, considered offensive. France is following the policy of French universalism, which renders many social, economic and political situations and statistics of possible instances of discrimination colour-blind. While the ethnic diversity in Marseille is mind-blowingly rich, it is definitely not reflected in the art world and cultural scenes, except for maybe the rap, drill, r&b, and world music scenes.
Merilin Talumaa
How do you see the role of the artist and art right now?
The artist is still an agent and/or investigator, be it COVID-19 times or not. She interrogates, plays and traverses her own path, her own personal and geographical boundaries. Sensitivities that are born in the art world are carried over into pop culture and appropriated by the slogans of politicians all the time. But the sensitive artist still remains a political agent of the public space. The artists we are working with are open to experimentation in various ways of production and engagement, regardless of restrictions and changes. The COVID-19 situation just shows that flexibility is required from artists and the art world in general – to be ready to adapt. Everyone has to be ready for a change.
Anastasia Sosunova, screen still, Agents, video, 2020
Does the pandemic situation have the power to change the global aspect of the art world (in terms of making the local as important as the global)?
The pandemic definitely showed how differently we all experience crisis, even within the art world, and the different kinds of impacts it has on people – some found it an opportunity to relax and spend time with their families, others went into a state of high anxiety due to the precariousness of the situation for them particularly. Many people were and still are very insecure because the policies couldn't respond accordingly to their personal state of precariousness. However, the isolation brought some good – it gave time for self-reflection and it still gives an opportunity to reconsider how we work and engage in the art world. Do we need to travel/move around as much as we're used to? What can be done more from the localities in which we are based? An art practice is still about sharing, meeting and discussing, but how can we engage differently? What would be the new ways of working together? COVID-19 is not over, we're still in the midst of it, and we can't really predict how the art world will change, but it's already happening and it's also an exciting time.
Ingel Vaikla, Double Exposure, 2020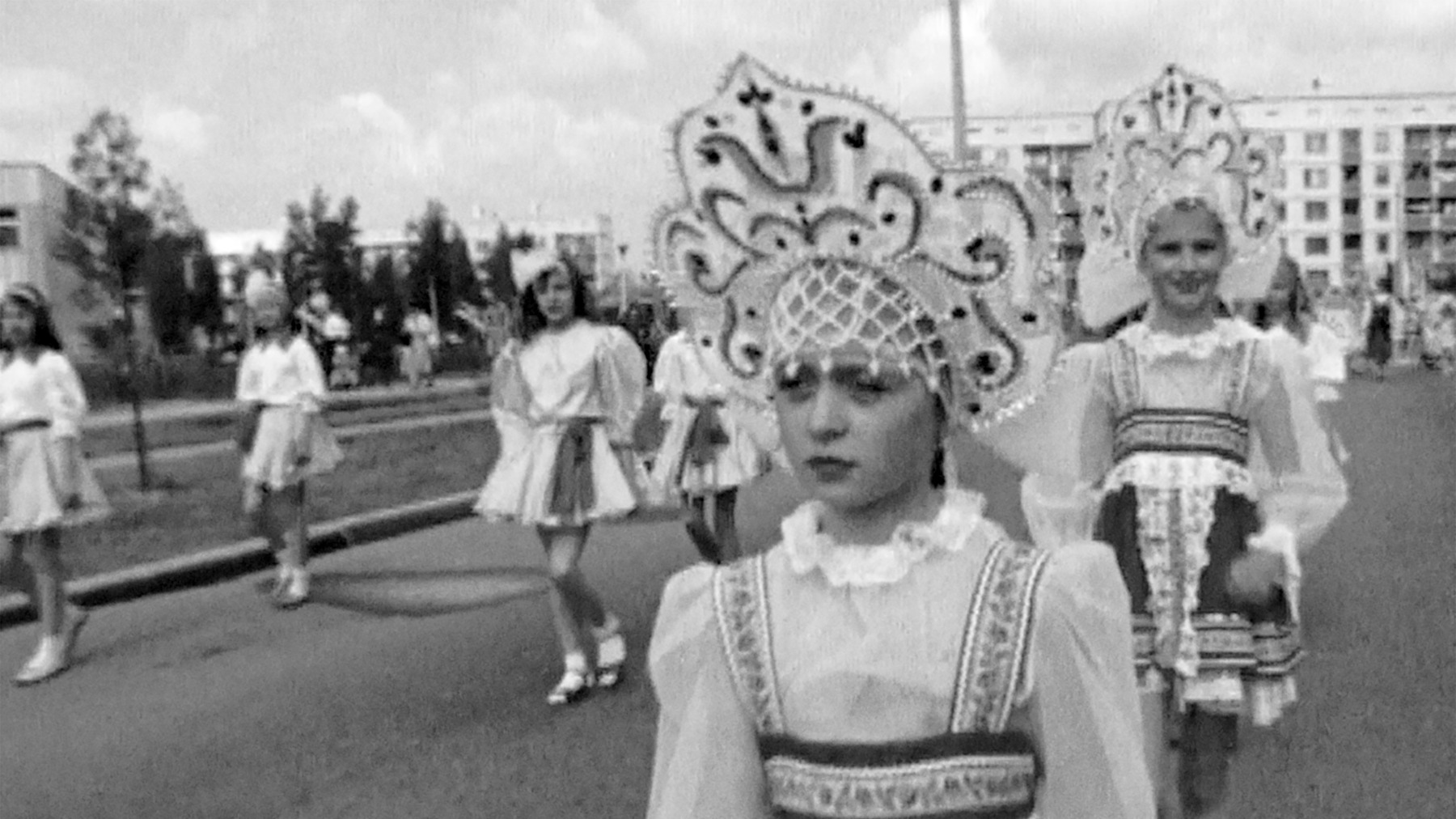 How did you choose the artists? What was the most important component of the selection process?
We paid attention to artists who respond to topics such as urban identity, gender, ageing, national identity, and architectural identity, who perform at bars or insalubrious urban enclaves, and so on. It's important to note that, for example, Daria Melnikova and Evita Vasiļjeva already had a connection to France at some point (Evita is participating in a residency at the Fiminco Foundation in Paris this year). Each partnership that we built with art associations in Marseille required a particular format or attitude, and so our selections formed around names that we knew could adapt and that would be eager to explore the particular context and circumstances. For example, the collaboration with Kolektiv 318, who are located at the famous Le Corbusier building Unité d'habitation, was formed around their interest in Eastern European architecture, especially its modernist heritage, so we built a film screening programme to represent the history and heritage of the Soviet past (artists: Eglė Budvytytė, Emilija Škarnulytė, Ieva Epnere, Ingel Vaikla, Katrīna Neiburga and Kristina Norman). One theme of the project that emerged as being important is, for example, an ethnic mix (some of the artists come from families with Russian origins), and thus the attitudes towards local cultural contexts entered the project only later, once the work was already in progress.
Work by Evita Vasiljeva and Antoine Nessi
Lina Lapelytė, Pirouette, 2017–2018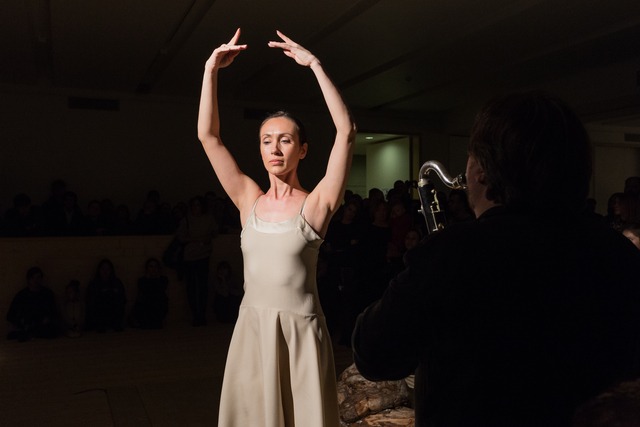 The project consists of a series of exhibitions, performances, screenings, workshops, lectures and walks both in Marseille and online, throughout 2020. Could you highlight the most important ones?
In our opinion, all events are important and worth seeing. The programme will open on August 28 with the exhibition at 93 rue de la République presenting works by Antoine Nessi and Evita Vasiļjeva, as well as the performance Pirouette by Lina Lapelytė involving local performers Valentina Pace and Emannuel Recht. Throughout September and October you will be able to see the screening programme with films and videos at Unité d'habitation. On September 25 a site-specific installation and performance by Daria Melnikova will open at Salond du Salon. Please check our programme for more events: performances by Dovydas Strimaitis and Maarja Tõnisson, a collaboration between Anastasia Sosunova and Cabanon Vertical, as well as walks with Anne Sophie Turion, Flo Kasearu and Sara Bédard-Goulet in collaboration with the Bureau des Guides – GR2013. For more information, please check our programme or our social media accounts on FB and Instagram, and subscribe to our newsletter here.
Video and Rootes to Routes image by Viktor Gurov