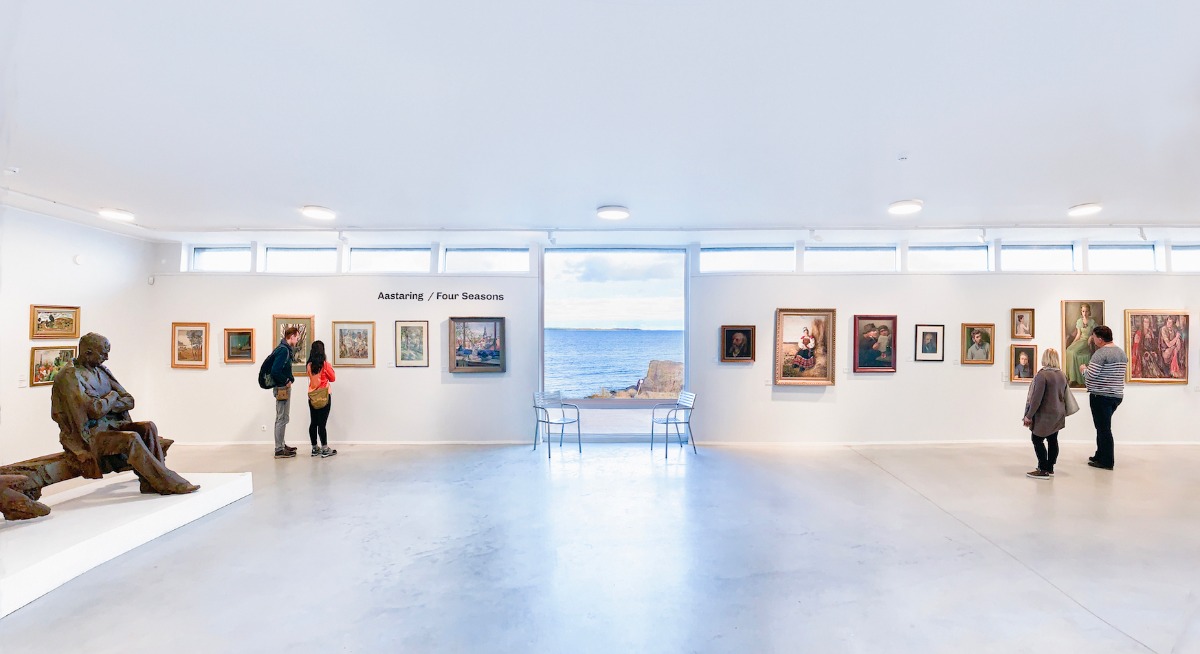 The Viinistu Art Harbour opens an art residency program
Kristine Krause-Slucka will be the first to participate in the Viinistu Art Residency pilot program
The Viinistu Art Harbour opens an art residency program for the first time this summer. The first participant is Kristine Krause-Slucka, who is the winner of the Grand Prix of the Nordic and Baltic Young Artist Award.
The Viinistu Art Harbour is a venue for interdisciplinary art events in the Baltic and the Nordic countries. It is also a home to the only private art museum in Estonia. From the early years of millennium, when Jaan Manitski created a museum with a port, Viinistu has become a unique place with its unique atmosphere and strong taste of freedom.
Viinistu has been for years a place for creative work. Artists, screenwriters, poetesses, writers, politicians - many have found here an inspiration and will pursue their passion and find their oeuvre. Opening an art residency is the next logical step to carry on the idea ."We have plenty of space and as many visitors and creative people have noticed – the aura here is good!" says Jaan Manitski happily. In the future, artists from Estonia and abroad are expected to take part in the residency.
Kristine Krause-Slucka, an outstanding young artist with a master's degree at the Latvian Academy of Arts, will be the first to participate in the Viinistu Art Residency pilot program. She has a unique style that experiments on the periphery of analogue and digital media. She focuses on the relationship between man and nature using various forms of plants, kinetic hyperobjects, artificial materials and electronic devices.
"I am extremely happy with this opportunity. I can´t wait to come to Viinistu, to discover the surroundings and get inspired!" says Kristine, who resides in the first two weeks of August. Inspired by hybridization processes, she creates an opportunity for the audience to observe and influence microprocesses, discover new materials and environmentally friendly techniques. There are free public workshops during the residency, where visitors can learn various cameraless photography techniques.
The residency includes an inspiring work environment, accommodation, catering and the opportunity to spend time in beautiful scenic places.Viinistu Art Harbour also offers support for the artists in carrying out installations, exhibitions, workshops, seminars or other creative outputs. The art residency is supported by the Viinistu Culture and Conference Centre. If the pilot program is a success, a new application round for the next year will be opened in autumn.