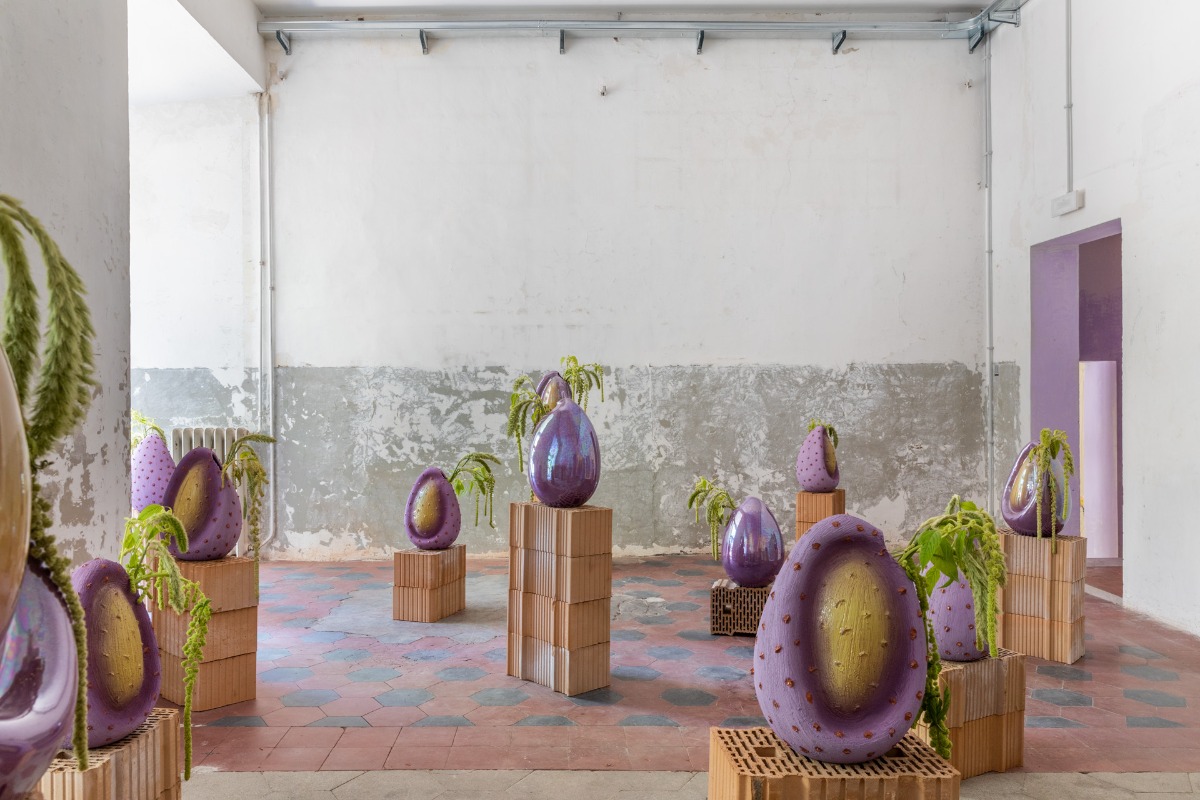 Contemporary Cluster – the new cultural centre in Rome
Q&A with Giacomo Guidi, artistic director and founder of Contemporary Cluster – the new cultural centre in Rome
At the end of September, Contemporary Cluster – a space dedicated to interdisciplinarity between art, architecture and design – opened its new headquarters in Palazzo Brancaccio, a noble palace built in the late 19th century and immersed in the greenery of the Esquilino district, an area of Rome that is experiencing a moment of rebirth after long years of decay.
Led by Giacomo Guidi, artistic director and curator of contemporary art, and by Giorgia Cerulli, architect and curator of the historical design and applied arts sector, Contemporary Cluster will breathe life into the spaces of Palazzo Brancaccio as it brings the city a new cultural and multidisciplinary centre that citizens will be able to re-appropriate and experience on a daily basis.
Giacomo Guidi. Photo: Guido Gazzilli
As some of the brightest moments of Cluster's programme for the next year, Giacomo Guidi highlights exhibitions of great protagonists of the Italian and international art scene, such as Paolo Grassino, Gioacchino Pontrelli, Federico Pepe, and Stefano Cagol representing the visual arts, Boogie – photography, and Supaform and Draga & Aurel – the world of design.
Why did you feel it was important to open a new cultural venue in this time of a pandemic and global uncertainty? How would you characterise the uniqueness of this project in the context of the current state we're in – the so-called "new normal", as well in terms of the art world in general?
I do not think it is right to talk about a "new normality" because I do not consider my projects to be part of a normal context regardless. To define "normality" is to affirm the presence of non-normality, and I prefer to move between these two realities in a freer way. Contemporary Cluster doesn't investigate what is already visible to everyone, but rather what is the result of possible freedom, which starts from the will of artists in an ample way. Various artists are being called upon to fill the spaces of Palazzo Brancaccio, which at first sight may seem to be white spaces but in reality are not. These spaces have lived before and are already full of everything that there was in the past.
Photos of the current show at Contemporary Cluster – "Semina" by Sara Ricciardi. Courtesy of Serena Eller
My role is to lead and help the artist zero in on his or her vision on canvas or objects, and fill it again with content that is part of the contemporary. The mission of creativity is to give examples of a certainty that it is fluid and mobile at a time of normal uncertainty like ours. Exhibitions, projects and objects are the result of this time and must be a response to uncertainty while, at the same time, affirm the possibility of future certainty. I just want to work on the freedom of creativity and its affirmation as a condition from which you cannot escape.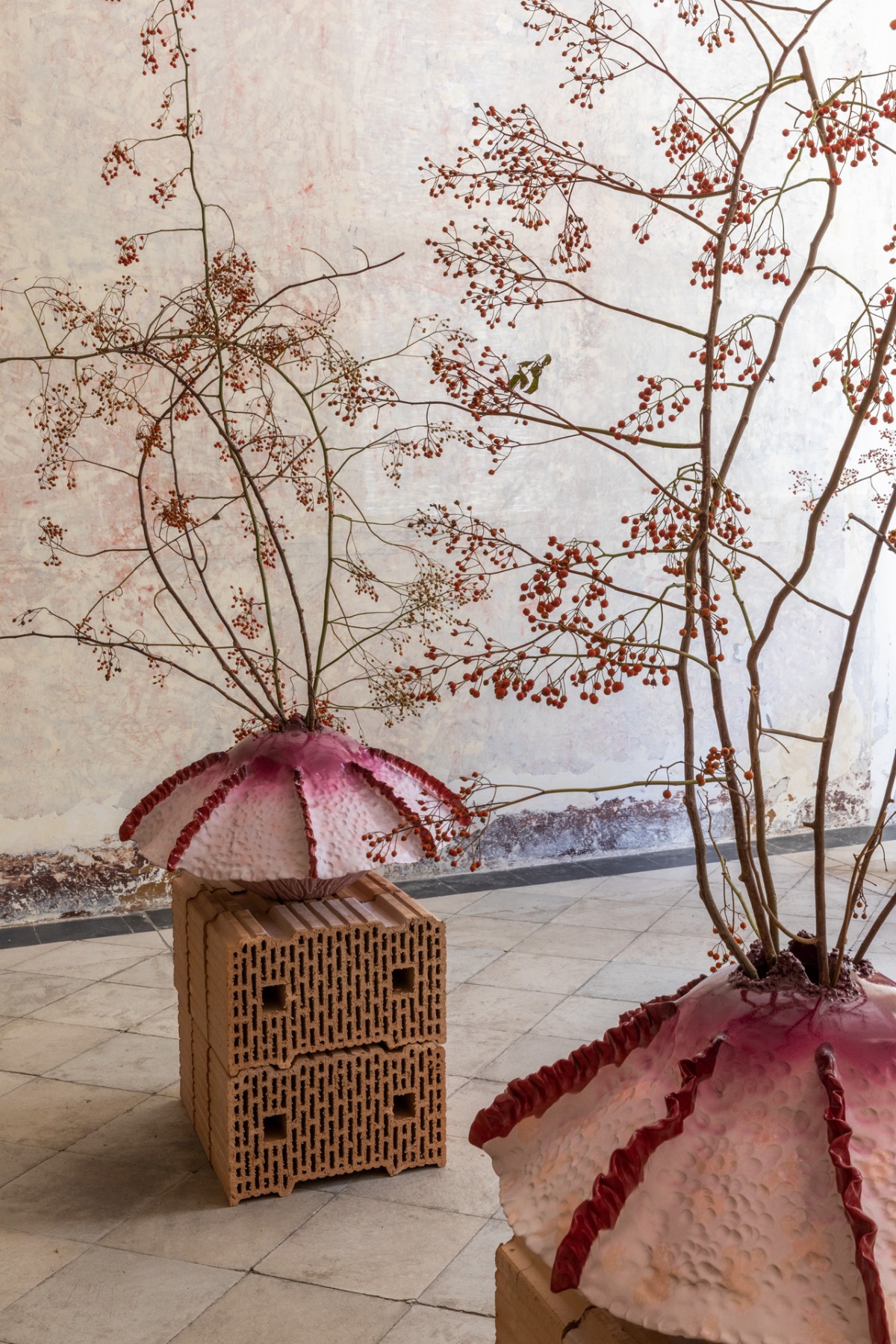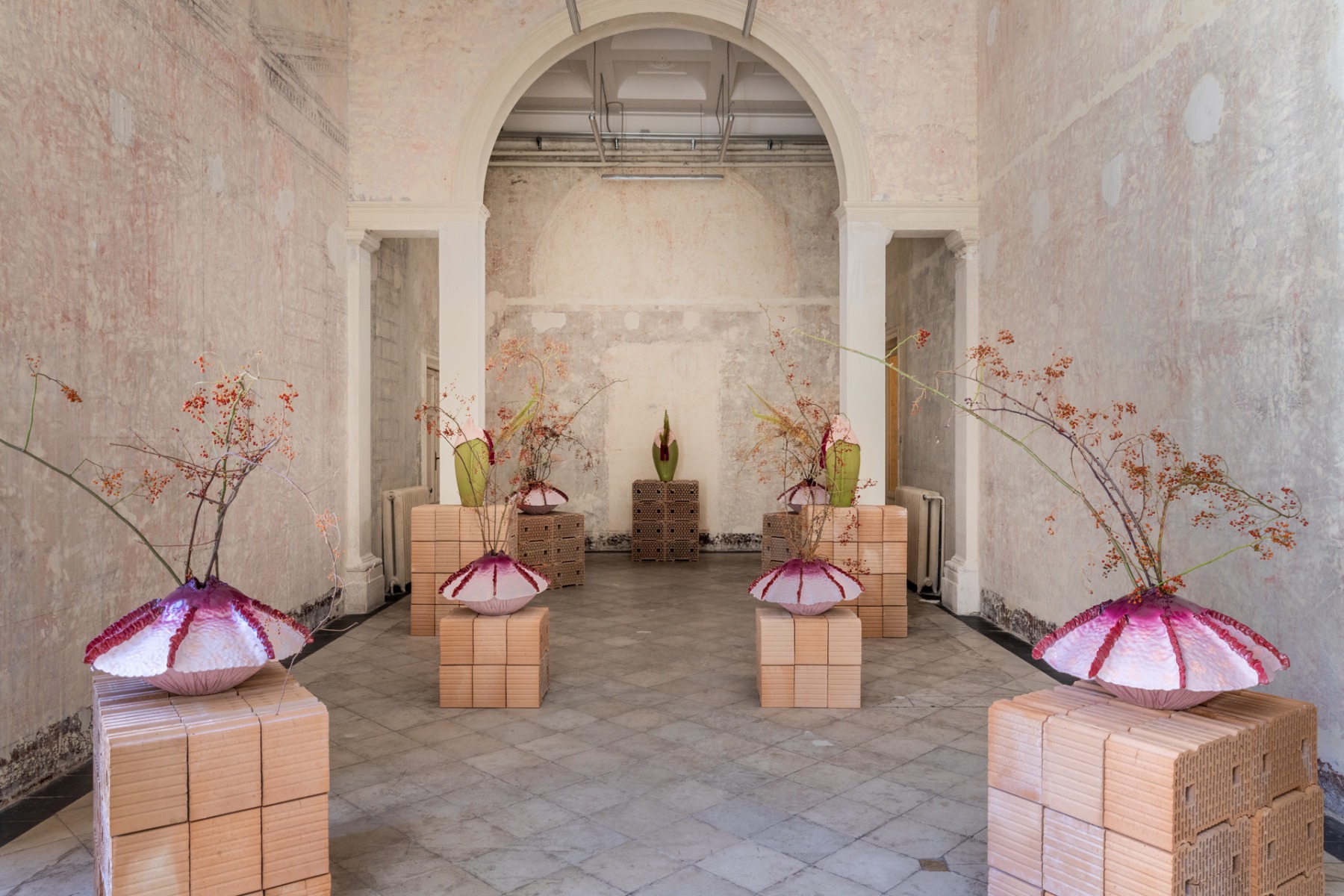 The mission statement of Contemporary Cluster describes it as a space dedicated to interdisciplinarity between art, architecture, photography, design, visual art, etc. Is there any line of action on how Contemporary Cluster will relate to the objectives of the New European Bauhaus initiative?
References are important regardless of the name because they have in themselves a cyclicality, a movement and an alternation typical of the avant-garde that has always characterised and influenced the cultural and artistic attitude. Bauhaus is certainly one of the best representations of avant-garde determination, but examples such as Futurism, De Stijl, and Fluxus are as powerful and effective as a starting point as Bauhaus, which was perhaps the most global and total.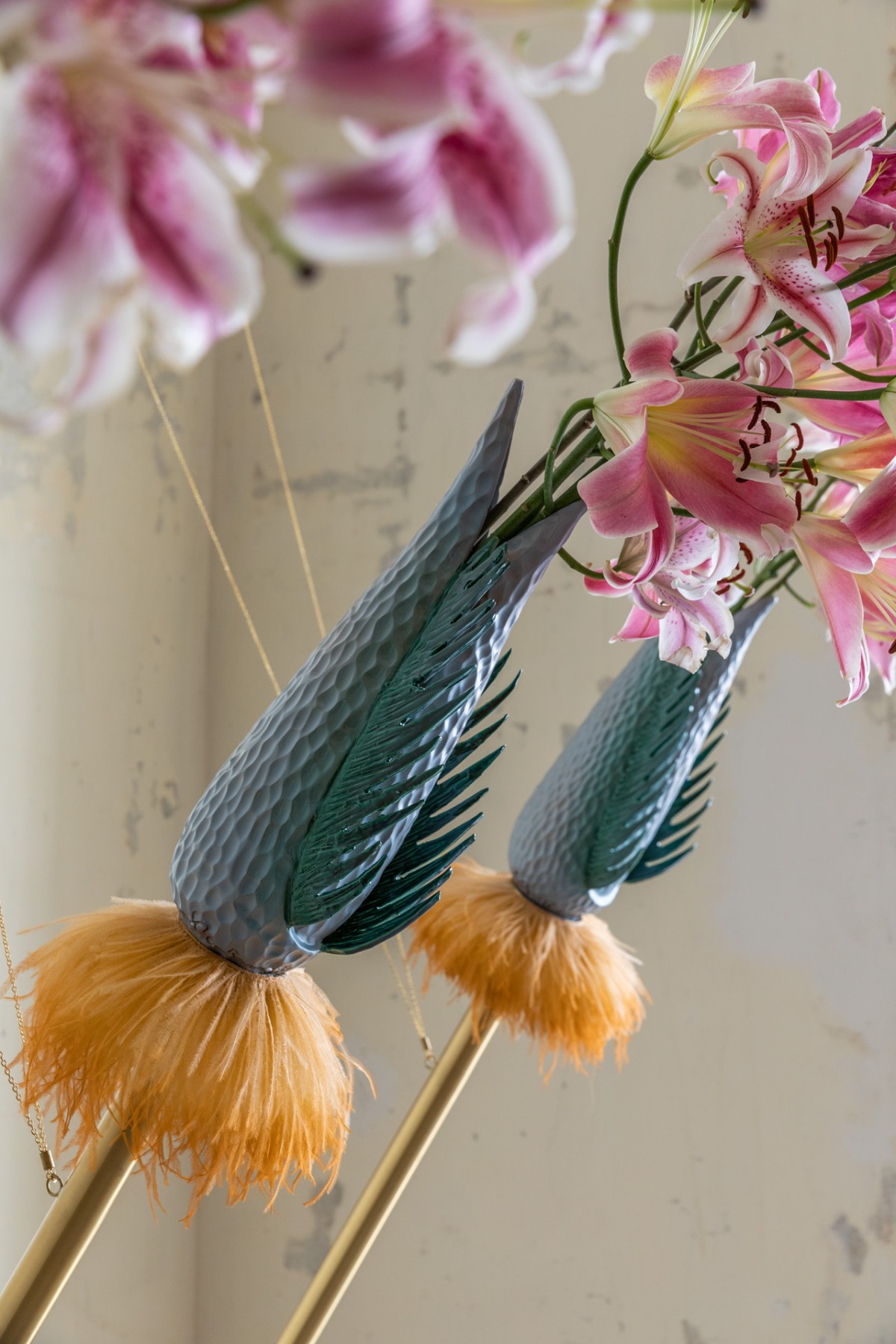 The contemporaneity itself is in line with its own future, together with an unavoidable and clear return to what has been; yet it must not only redefine itself by methods already applied as the right references – it must redefine the new processes of its time so as not to be anachronistic and devoid of content. Cluster works in the conjunction of independent and interdisciplinary realities, starting from the undefined and bound by a single cultural matrix that is the time when things were done, and the freedom of artists to find various forms of expression of their own time.
The Contemporary Cluster in Palazzo Brancaccio is a new chance to read another story of la città eterna. How did you deal with the architecture and lavish interiors of an old and noble palace while setting up the new environment?
Harmony and respect were the keywords in this process. We tried to maintain the respect of the space in which we were working with the right taste and great attention to what the palace had to offer us, in aesthetic terms and in historical ones too. We had to consider what the space was before our arrival, the uses and functions of the previous space, and its visual importance and history, always keeping in mind the living uses and trying to keep everything tied to our idea of balance and absolute respect.
Could you give us some highlights of how dialogue between the Palazzo's historical heritage and its new content is being made?
I am convinced that the power of dialogue between the heritage that we have been gifted and the contemporary world is the only means by which one can face a challenge of this magnitude. Only in this way is it possible to create a regeneration in the close link between history and our times; only in this way can the two parties be enhanced by their mutual presence.
Part of the sixth floor of Palazzo Brancaccio will welcome Apartamento – an investigation into the modern dimension of living through a dialogue between historical design and leading contemporary brands and designers. Today it's not enough to just have a selection of leading contemporary brands and designers or the most revolutionary aesthetic... What will be the added value of the Apartamento programme?
Cluster Apartamento – curated by architect Giorgia Cerulli, founder and head of design of Cluster – connects pieces of vintage furniture and objects from contemporary brands. Inside the furnished rooms there will be temporary exhibitions with a focus on objects of applied art and ceramics that blend perfectly with the created environment. The strength of the project, in our opinion, is in joining highly performative art forms in an environment focused on the residential sphere – a space where the visitor can have a vision and imagine a type of art-form experience while immersed in an environment that is more private and intimate, like that of a home. Many of the exhibitions will feature ceramics and photography, along with the presence of a project room curated by Numero Cromatico that will be dedicated to experimentation.
How would you characterise the current status of people's interest in art, design, and interdisciplinary places such as Contemporary Cluster?
The goal of Contemporary Cluster is to transmit the idea of accessibility to new languages common to all living beings in today's time. The message we want to convey is nourished by the importance of redefining the idea of a place that is part of history and is immersed in its tradition through a strong and pulsating attitude to the contemporary.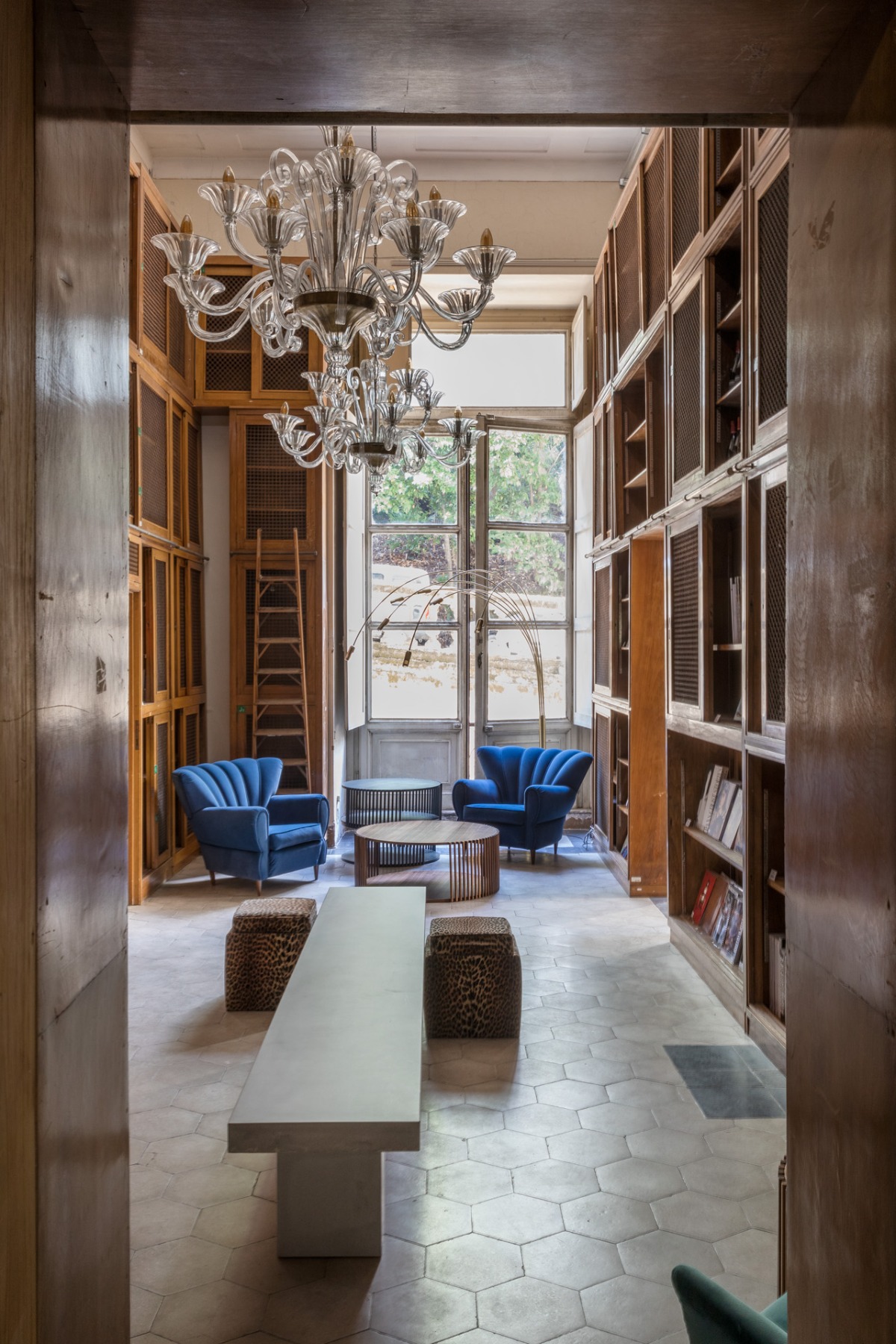 Do you foresee that most visitors to Palazzo Brancaccio will be local people or rather the so-called "cultural tourists" from abroad?
We hope to be a reason to visit Rome!