Designing the Designers for a More Regenerative Future
Why I am launching The Design School for Beautiful Business
We have arrived at a moment of transformation. It offers an extraordinary space for us to reimagine what a better future might look like for us all. This is why I am launching The Design School for Beautiful Business.
This idea for the school was born when writing my book, Do Build. How to make and lead a business the world needs.
I asked the question 'What does the world need?' This question embodies a number of other questions: Why are we here? For what reason do we exist? What values matter most? What kind of world are we trying to make? We must transform our mindset, but to what end?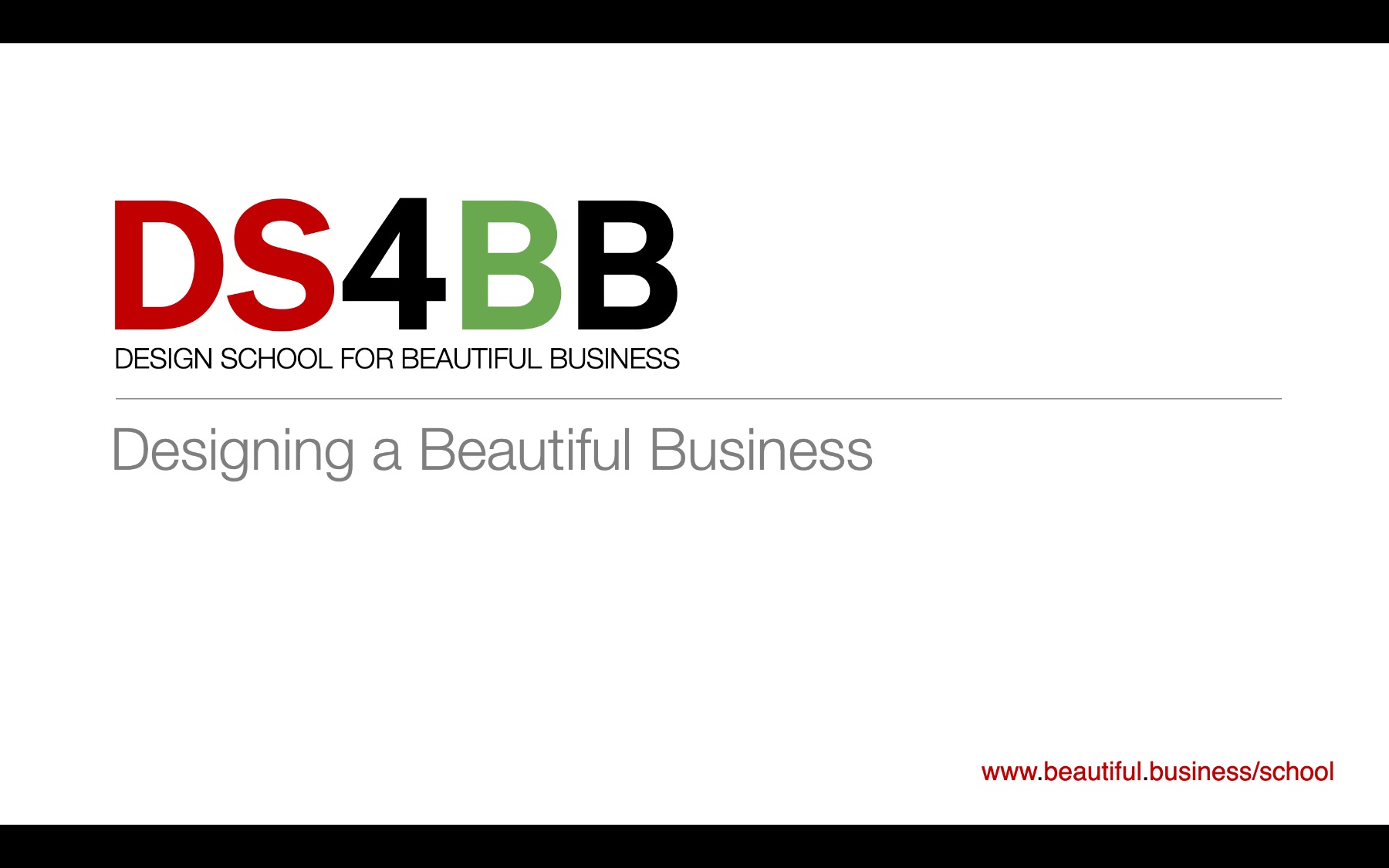 Building a future worth living in
Business can do good. If we are to build a future worth living in, we must try to achieve equilibrium between our economy, our ecology and our communities. We need a reimagining of the purpose of business, and the role it plays in regenerating our economy, our environment and our civilisation. This is what the world needs from business. That is what business needs to give the world. We must turn away from the devastating effects of the quest for endless growth, pursuing profit at any cost.
We now stand on the edge: one third of the world's entire wealth is held in 'offshore' tax havens; we are beset by fires and floods; the glaciers are retreating from the mountains and calving themselves into the oceans at breakneck speed.
There is a growing realisation that we are counting the wrong things, which diminishes how we see the world. We have lost the sense of life as a whole, as wholesome. We must start by accepting the interconnectedness of our natural world, because nature is not designed selfishly, but to serve and support the needs of all life. We need to measure success in a more nurturing and qualitative way. We need to ask: what is growth, what is progress and how do we measure these things?
We could start by appreciating the accomplishments of our economic growth over the last 200 years, but also acknowledging its increasing limitations. We must change the means by which we measure productivity, prosperity, sustainability, profit and loss, and review the business models designed for endless growth. We need to measure carbon capture, regeneration and the quality of life.
Designing the designers for a more regenerative future
The Design School for Beautiful Business is founded upon the belief that beauty is our homecoming and its regenerative power is what the world needs right now. The more people we can inspire and engage through this simple yet powerfully optimistic idea, the more our world and humanity's relationship with it will transform for the better.
Why design? Because everything man made in this world is designed, we need to learn from nature's playbook. Because nature has run the longest R&D project ever known, she has worked out how to hang around for a long time, creating the conditions for all life to thrive, without wasting a single atom.
It's a school without walls, an idea without boundaries. A beautiful movement fuelled by creativity and purpose. Business guided and inspired by beauty. Business guided by nature. A school wrapped inside a movement, surrounded by believers and creators. This is a living Beautiful Business School.
For anything to last, it needs strong foundations. For a business to continue giving value to the world, we must explore its life-giving properties. In order to do so, we need to move beyond the idea of sustainability as a concept to the idea of regeneration. One way for business to do good is by regenerating our economy, our environment and our civilisation. The foundations of business now and in the future must be premised on regeneration.
Transformative learning
Our school offers transformative learning experiences that enable our students to reimagine what is possible (because it is to our imaginations we must speak). Then how to apply those insights to design for a regenerative world. Our Student Programme is modelled after the Socratic Method, Black Mountain College, The Bauhaus and The Rural Studio and is designed in two phases: The Reset, which gives our students a powerful new set of lenses to see and recalibrate the world; and The Doing, which provides our students with the methodologies, skills, tools and artefacts to do the hard work of building a beautiful business, from the inside out.
The Reset is clearing of old ideas, myths and unhealthy paradigms. In order to build a business the world needs, we must start from a completely new place. The time for tweaks, nudges and evolution is long gone. We need to leap fences and jump plodding methodologies. Students emerge from the Reset fresh, optimistic, with an entirely new way and lens to see the world.
The Doing is the time to put everything into action. It is not enough to see the world anew, we must be able to bring others with us, while we navigate a brave and beautiful new way of doing business. Students emerge from the Doing fully activated and ready to be powerful collaborators, instigators, connectors and change agents inside the organisation.
From 'ing' to 'Re'
In my previous book, Do Design, I spoke of the philosophy of 'ing', suggesting beauty was a verb not a noun, because verbs describe the animacy of life. In everything we do, all our practices are action-based, where beauty is always present. By 'doing beauty', we individually and collectively can do good in business.
Now, I would like to move to a manifesto for the future. This manifesto is founded in the philosophy of 'Re'.
'Re' is for regeneration; it is the humus for a world remade as more beautiful. 'Re' takes us beyond the mindset of sustainability. It offers us something richer, more fulfilling; it is the universal path leading towards the flourishing of all life. Regeneration creates abundance and restores dignity for all. Over the coming years, it will be our work to bestow gifts upon the world, in the same way as nature bestows her gifts to us. Our 'ings' must be acts of reciprocity. Nature writer Robin Wall Kimmerer's book, Braiding Sweetgrass, explains why this is true: 'Pioneer communities, just like pioneer plant communities, have an important role in regeneration, but they are not sustainable in the long run. When they reach the edge of easy, energy, balance and renewal are the only way forward, wherein there is a reciprocal cycle between early and late successional systems, each opening the door for the other. The old growth forest is as stunning in its elegance of function as in its beauty.' Beauty is the ultimate metric.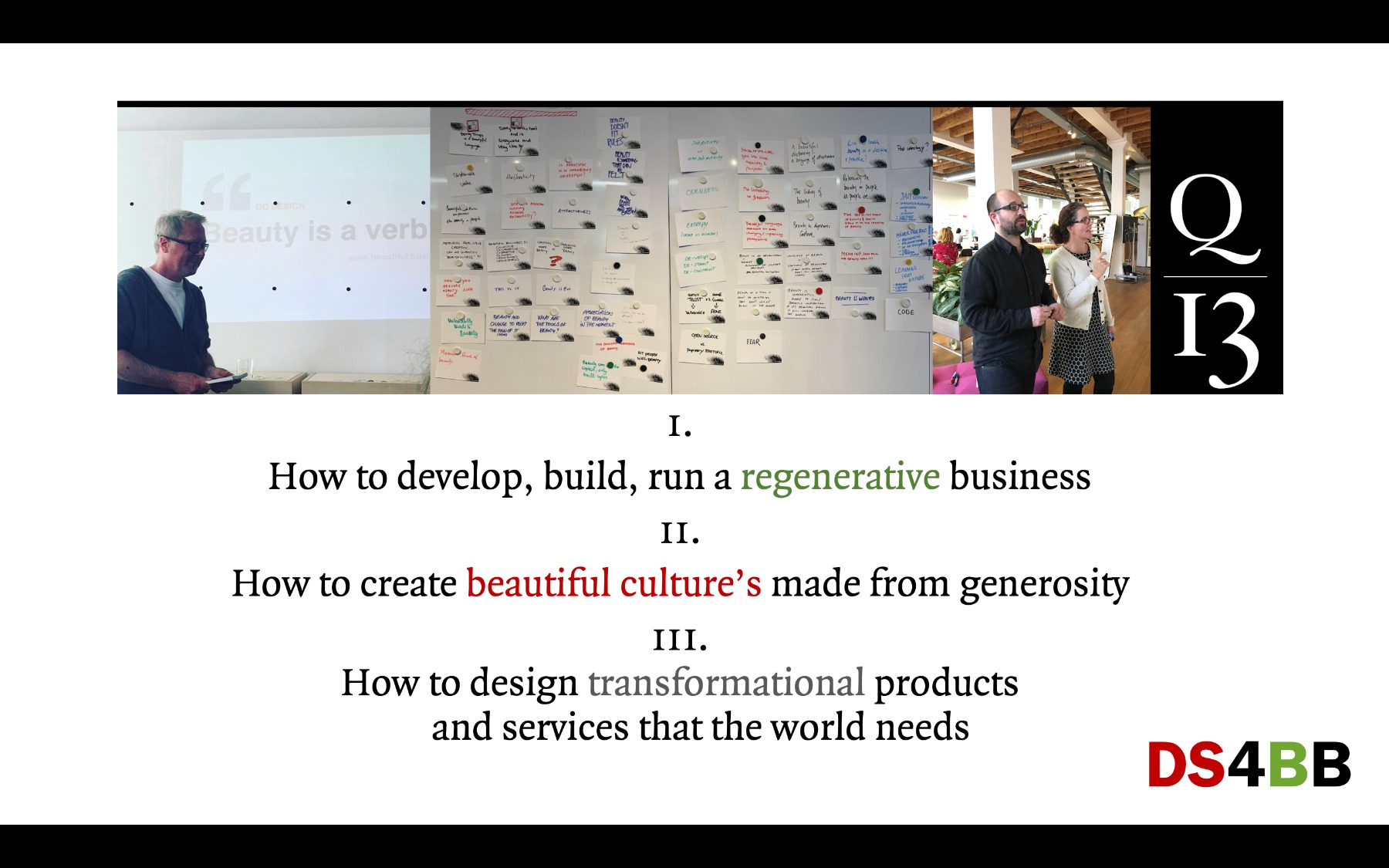 Our work must build from nature. We can learn to be inspired by her design model, we must use design as a civilising force. Consider what might happen if all the people that code in this world coded for beauty, designed for beautiful outcomes: what world would we be creating? Begin by reconnecting yourself to a set of values, which frame the pathway of bringing the good into your daily life. These values are concerned with compassion, empathy, reciprocity, generosity and respecting each other.
Who is coming to our pioneering school? People and organisations that are seeking transformational solutions to the challenges we face. Sir Tim Smit KBE Co-founder of the Eden Project Cornwall said to me, "The school's foundations in beauty and design have a role to play to enable a means for thought processes of inclusion, strategy, direction and protocols, the building blocks to an operating protocol for Spaceship Eden 2.0 which in turn could be Spaceship anywhere."
Which means we can commit to hope by reimagining new futures. We need as many beautiful leaders and makers as we can possibly get.
Join our movement to making a more regenerative world. beautiful.business/school
***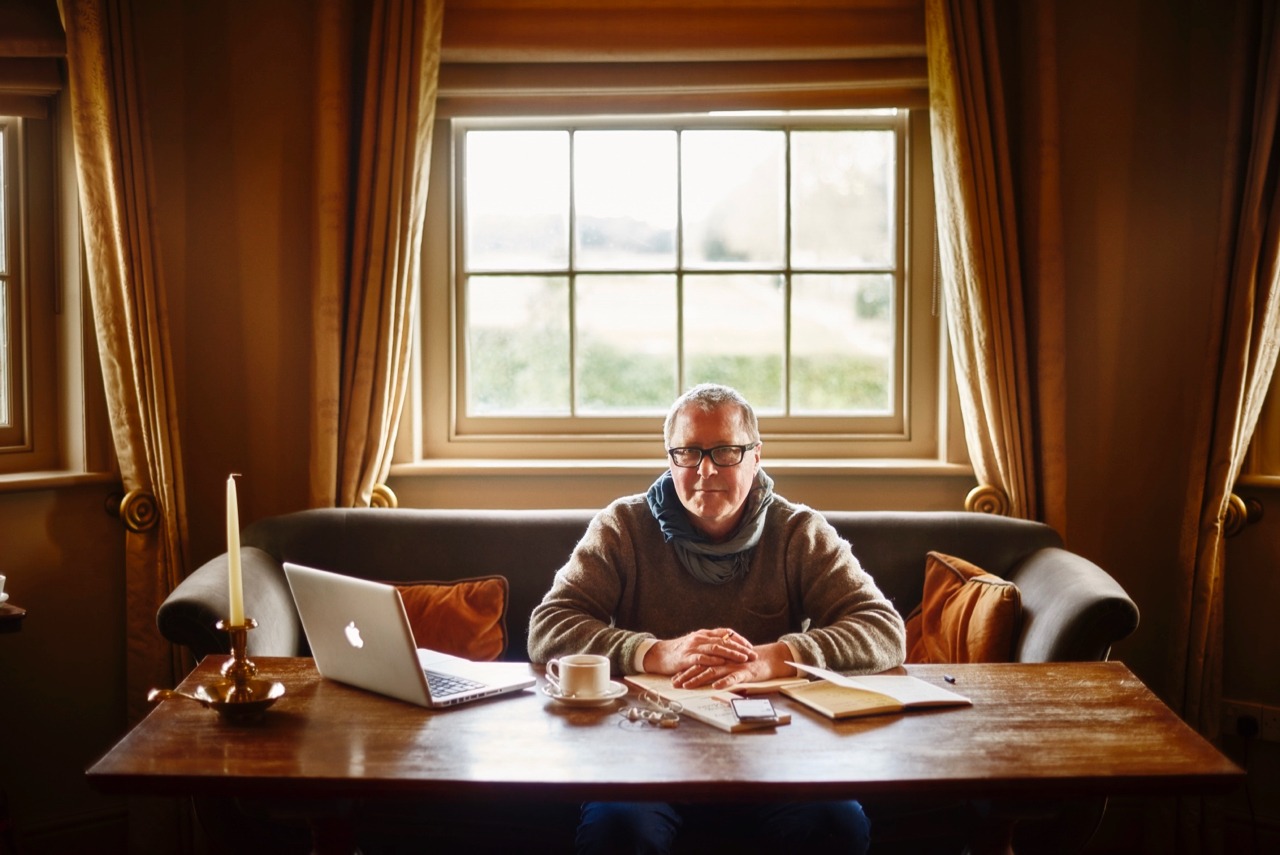 Alan Moore is a designer and business innovator on a mission to help businesses discover their own unique beauty. Working directly with companies and organisations, Alan mentors teams and individuals, delivers inspirational leadership programmes, and advises clients on how to design and build a regenerative business. Alan has shared his knowledge in the form of board and advisory positions, and has taught in institutions including MIT, the Sloan School of Management and INSEAD. Alan is the author of four books on creativity and business transformation, including Do Design: Why beauty is key to everything (Do Books, 2016). He has spoken at The Do Lectures, SXSW and the Hay Literary Festival and has featured in the media.
Alan still works as an artist. Every day, he tries to lead his life as beautifully as he possibly can.