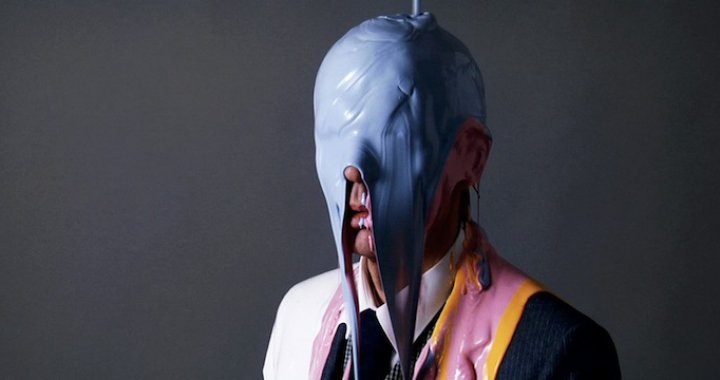 "Nordic Outbreak" in New York City

22/03/2013
If you happen to be in New York between March 31st and April 6th make sure not to miss Nordic Outbreak, an exhibition of over 30 moving image artworks by established and emerging contemporary Nordic artists. The exhibition is scheduled to launch in New York City, but will later travel throughout the Nordic region and internationally.
On the March 1st Nordic Outbreak already preluded with a video by internationally acclaimed singer-songwriter Björk. A new version of Mutual Core, directed by Los Angeles-based filmmaker Andrew Thomas Huang, will be shown every night as part of a synchronized program on over fifteen of the largest digital signs in Times Square, thus leading up to the official launch week of public space exhibitions, symposium and social events.
Represented in the Nordic Outbreak exhibition are also such artists as Eija-Liisa Ahtila, J Tobias Anderson, Ken Are Bongo, Jeannette Ehlers, Efterklang, Jette Ellgaard, Jessica Faiss, Marit Følstad, Søren Thilo Funder, Sigurdur Gudjonsson, Styrmir Örn Gudmundsson, Eva-Mari Haikala, Iselin Linstad Hauge, Kaia Hugin, Hanne Ivars, Mogens Jacobsen, Vibeke Jensen, Jesper Just, Hannu Karjalainen, Antti Laitinen, Dan Lestander, Una Lorenzen, Pernille With Madsen, Dodda Maggy, Eva Olsson, QNQ/AUJIK, Miia Rinne, Egill Saebjornsson, Magnus Sigurdarson, Birgitte Sigmundstad and Superflex.
Nordic Outbreak is presented by Streaming Museum and curated and produced by Tanya Toft and Nina Colosi in collaboration with four Nordic guest curators: Daniela Arriado, Birta Gudjonsdottir, Kati Kivinen and Jacob Lillemose.
Arterritory.com contacted Tanya Toft, Curator of Nordic Outbreak, Associate Curator at Streaming Museum and Ph.D. Fellow at Copenhagen University, to learn more about this project.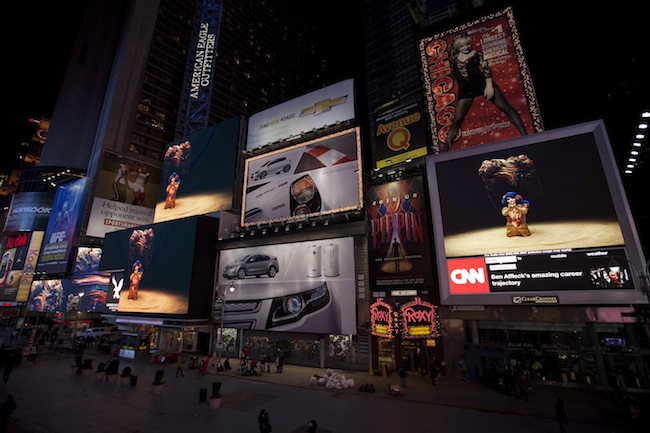 Björk & Andrew Thomas Huang. Mutual Core (2012) at Times Square. Photograph by Ka-Man Tse
Why is it important to do this exhibition now? How did you develop this concept?
Right now we are witnessing how digital technologies are reformulating artistic practices and distribution. Initiatives like the online video archive, digital exhibitions, and software and video sharing services shape an open landscape of increasing accessibility, visibility and exchange. In this landscape, artistic production and presentation can reflect on itself while at the same time producing itself, in a fluid condition where borderlines between art and media resolve one another. This is the situation in which Nordic Outbreak is born.
This year marks the 15 years since Hans Ulrich Obrist was quoted for describing a rise of international interest in the Nordic art scene of the 1990s, for the Nordic Nuit Blanche exhibition in Paris (1998), which he curated with Laurence Bossé – it was picked up as the 'Nordic Miracle'. Since then the Nordic concept has been criticized for becoming a label for the art scene of this region. The hype might also have imposed certain aesthetic expectations to Nordic art (minimalism, intimacy, social realism, perfectionism, romanticism, melancholia, nature, existentialism).
With that in mind, this project was never about unifying or simplifying what Nordic aesthetics is about now, today, 15 years after the 'Nordic Miracle' – after a period in which we witnessed the digital revolution. This has completely revamped the means and modes of artistic production and presentation, not just in the Nordic art scene, of course, but digital archives, online distribution of works, access to information about exhibitions and festivals and so on have changed the scene. I don't think it is problematic to bring focus onto what is going on in one artistic area (moving image) in a geographical context, as long as you have an idea behind doing a Nordic show.
I did a lot of research on this "Nordic complex," and it led me to how you can think about the Nordic concept today, how it gains its contemporary relevance, and considerations of how to work with or against it. The idea behind this program was to highlight what is going on in the moving image in this region, what critical reflections on society are put forward, and how the works respond to international influences. The overall objective is to bring these works to public spaces and in dialogue with urban situations.
I am Danish but have lived in New York for the past four years, and I think that perspective from "the outside" made me consider to what extent the Nordic does have a peculiar meaning. Not necessarily in aesthetics, but because of the societal and cultural framework that these artists have developed within – or which they depart from.

Jesper Just. Llano (2012). Courtesy James Cohan Gallery, NY
What are the benefits of presenting this exhibition outside the white cube?
The concept behind Nordic Outbreak is developed in the light of the "open" exhibition structure of Streaming Museum, which since 2008 has sent moving image exhibitions around the world on big screens, inspired by the ideas of Nam June Paik of the internet as an "electronic superhighway".
The notion of art to the public in public space is a debated topic, but basically there is a democratic motivation behind it relating to accessibility. I am interested in what the artwork can bring to public space, but also what public space can bring to the artwork. That is part of the experiment with Nordic Outbreak.
When these works are shown in urban contexts in New York, Nuuk and Helsinki for example, they enter a new local discourse in every single installation that they would not have been so directly confronted with in the white cube. While some meaning in the artwork is intended by the artist, some is always left to the audience, and when presented in public space I think a certain 'meaning in context' can be added.
How did you base your selection on which artists to include in the Nordic Outbreak exhibition?
Since the artworks were selected for a public space program, we took a starting point in some overall guidelines – of avoiding offensive material, of not depending on a complex narrative, and the selected works had to "work" in urban space. These were basic criteria for our research, before thematic analysis and attention to medial exploration in the works.
What we have particularly been looking for is artworks that break with Nordic discourses – political, cultural and aesthetic. These self-reflective, confrontational qualities are not often brought to an international art scene, but we wanted to reveal, what is under the surface of "the happiest people," and we were particularly interested in themes that mirrored international realities.
We also invited four guest curators that are based in a Nordic art context and asked for their recommendations of works and themes that they find interesting right now.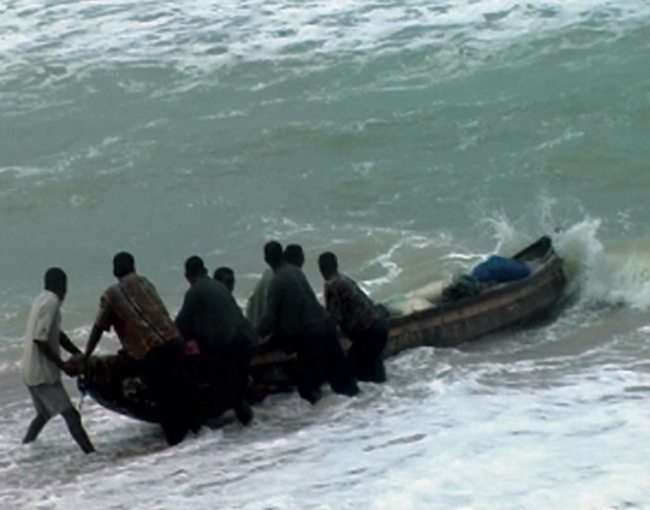 Eija-Liisa Ahtila. Fishermen (Études no 1) (2010). Courtesy Marian Goodman Gallery, NY
Is the Nordic region in fashion right now?
Nordic design, cuisine, and fashion are having a momentum right now, of international interest at least. I am also thinking about those surveys of "the happiest people," which instigate certain optimism.
Are there any common characteristics embedded in the works by Nordic artists?
I don't think there is one driving aesthetic, but the artworks in Nordic Outbreak share some lines of relationships. Many of them show symptoms of improvisation and play, which is somewhat "new" in a Nordic art context, which might have been characterized more by control and high quality.
Some of the artworks express aesthetic cultures that were not "born" out of a Nordic context. There is a struggle between introspection and extroversion – following a right wing and nationalist political period in some of Nordic countries up through the 2000s, financial crisis, and in response to the digital age. There seems to be a clash between looking in and looking out, guarding and departing.
Also, in quite a few of these works, existential questions are brought beyond the individual and psyche – which has been a tendency, perhaps – and pointed toward one's role in a greater context.
It is also characteristic that these artists express the awareness of the medium they are working with, for example in the works of Marit Følstad, Mogens Jacobsen, and Iselin Linstad Hauge.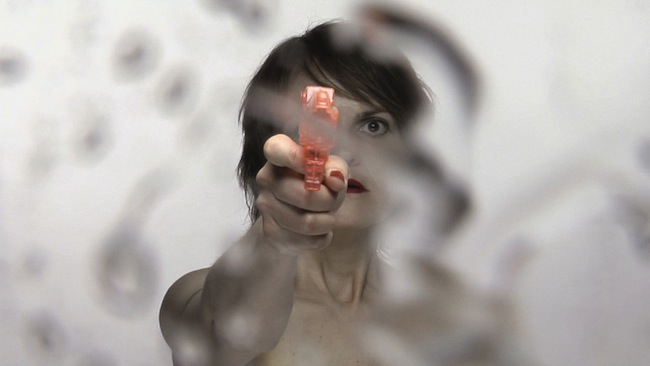 Marit Følstad. Pretty Girls Can Kill (2008)
What role does the moving image play within the contemporary art scene?

The moving image is not a new "genre," but the tools that are used to create software pieces and animation, for an example, are new, and the term of 'moving image' is expanding somehow, far beyond video. What I find exciting about moving image is the flexibility of this art form, in terms of distribution but also in terms of installation, if you compare it to the fixity of the painting, for an example.