All art roads lead to Cologne
19/04/2018
By the 52nd year of its existence, ART COLOGNE Internationaler Kunstmarkt has surely proved itself as one of the pivotal art fairs of Europe. Having existed long before volumes of fairs active now, its reputatuion as the annual "must" for galleries, curators and artists remains undiminished.
Perhaps that has partly to do with the unusual openness that ART COLOGNE embodies: while the bulk of participating galleries and exhibitors still consists of the most prestigious international players, a large space at the event is given to new and relatively less-known galleries. Altogether the fair brings together around 200 galleries from all over the world that represent about 2000 artists. In the Hall 11, which is the main venue of the Koelnmesse facilities, the participants of the fair are divided into three levels. The first, or the ground level is dedicated to renowned galleries representing and selling Modern and Post-war art. The second, or middle, level brings together exhibitors of a renowned contemporary art, while the upper (third) level, called NEUMARKT, is a space dedicated for "newcomers": galleries and exhibitors that are in the market for less than ten years. That way ART COLOGNE becomes a meeting point between galleries that have already established their niche in the global art scene, and those that have yet to prove themselves. The Baltic States in this year's fair are represented by Galerija Alma from Riga and Galerija Vartai from Vilnius.
Today, on April 19, ART COLOGNE opens for public. We offer to have a look at the Arterritory photo report of this significant event.

Art director Daniel Hug speaking during the Art Cologne opening press conference

Urs Fischer. Marsupiale. 2017. Gagosian Gallery

At the booth of the Galerie Neu (Berlin)

Alex Da Corte. Milk Bottle Drawing. 2015

Willie Siber. Wandinstallation. 2018. Galerie Klaus Benden

At the booth of the Clearing Gallery (Brussels. New York)

Marcel Dzama. Political to Poetical. 2017. Sies + Höke (Düsseldorf)

Works of Damien Hirst at the booth of the Paul Stolper Gallery (London)

"Ginger Beard" by Gilbert&George at the Thaddaeus Ropac Gallery

Daniel Richter. Not Yet Titled. 2018. Thaddaeus Ropac Gallery

Gallerist Thaddaeus Ropac at the booth of the Thaddaeus Ropac Gallery

Jan Van Ost. Donna nera. 1992. Mixed media. Giorgio Persano Gallery (Turin)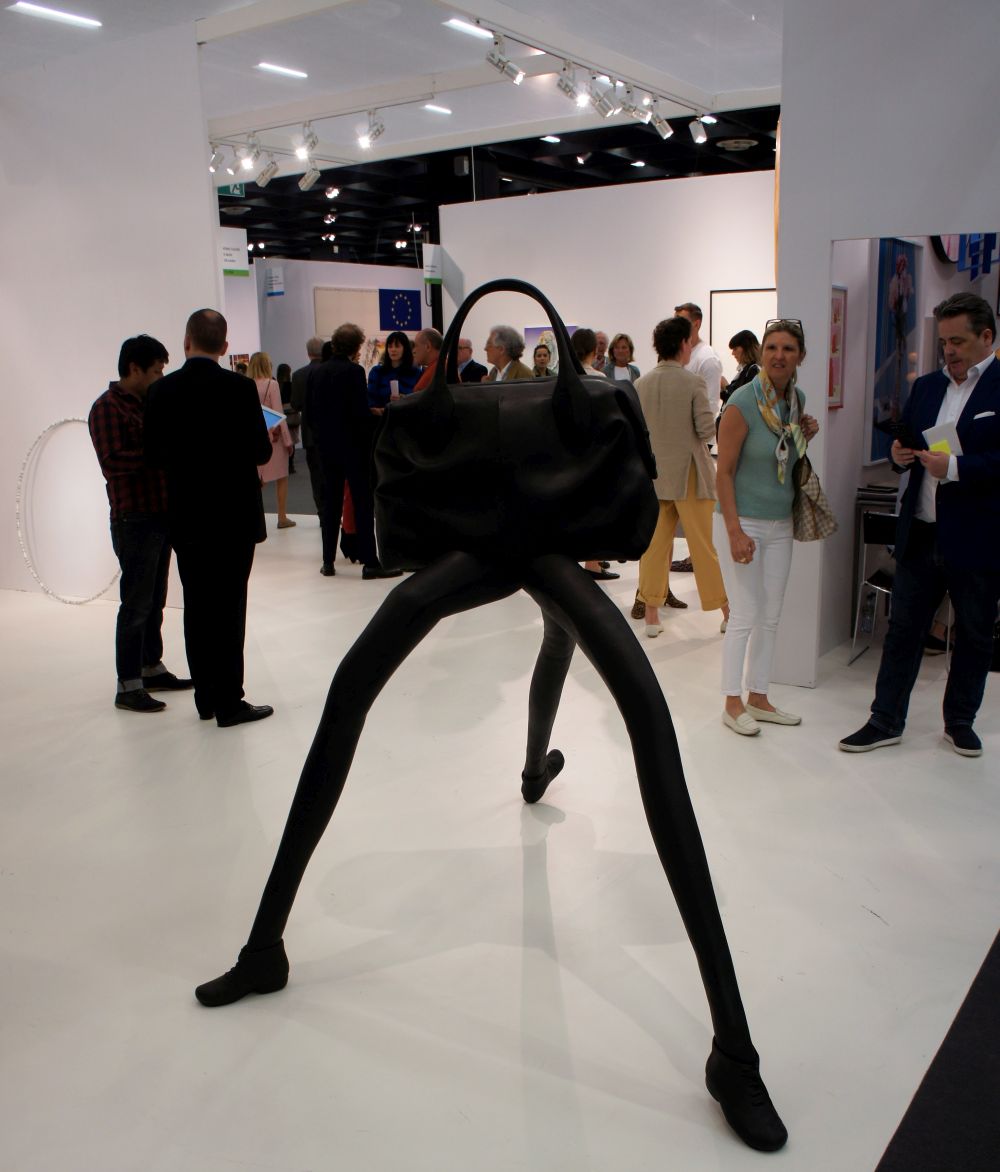 Erwin Wurm. Untitled. 2017. König Galerie (Berlin)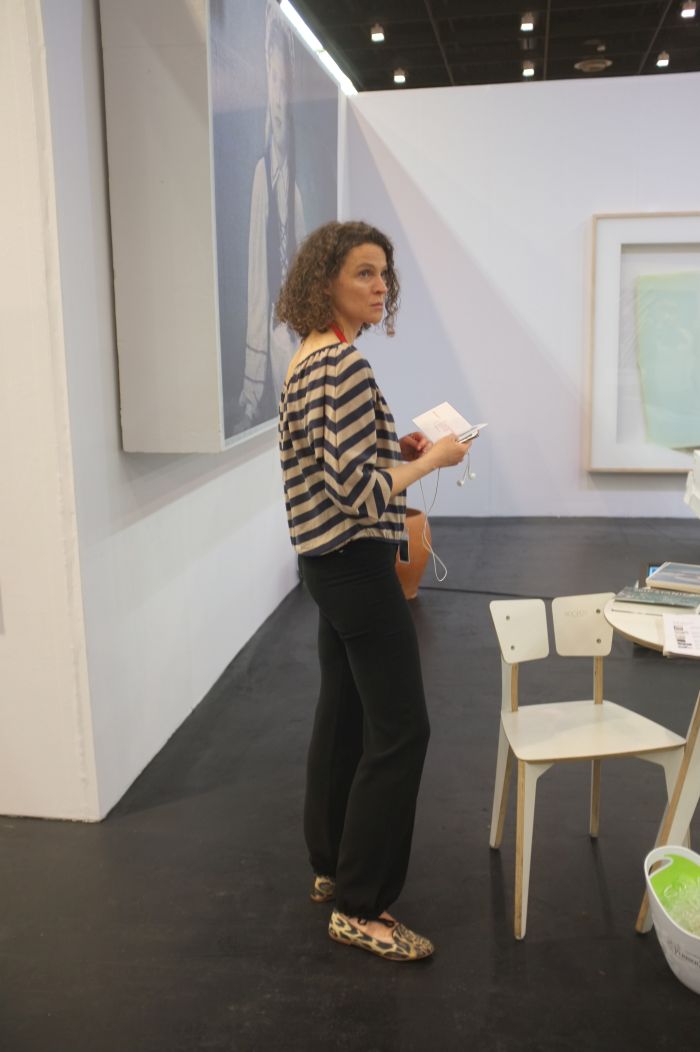 Gallerist LauraRutkutė at the booth of the Vartai Gallery (Vilnius)

Installation by SetP Stanikas at the Vartai Gallery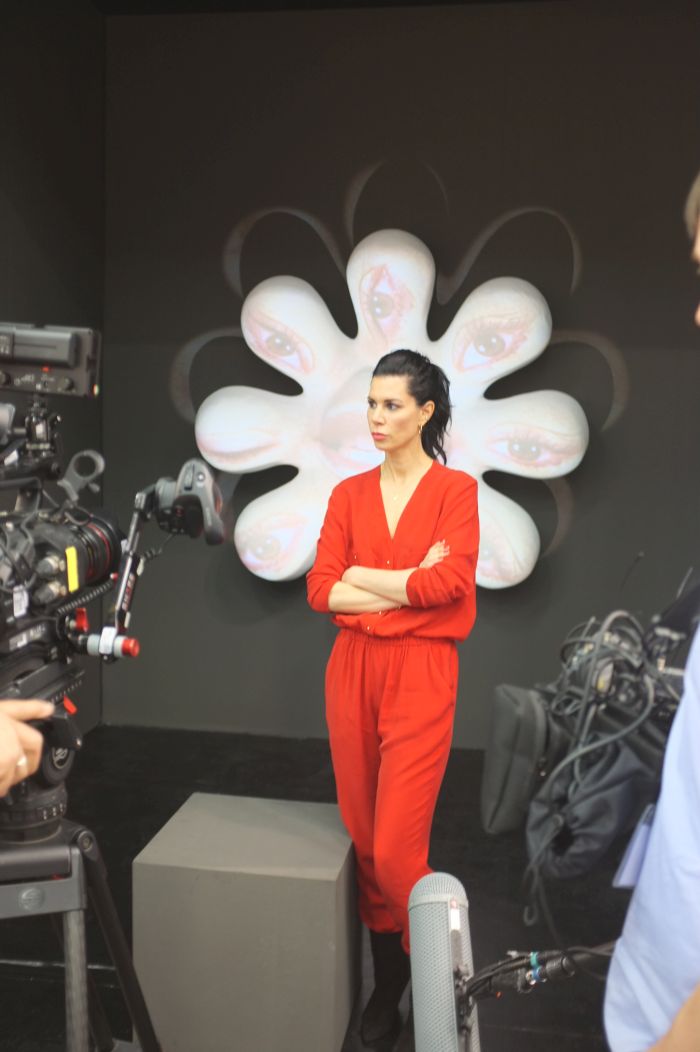 Art collector Julia Stoschek in front of the work by Tony Oursler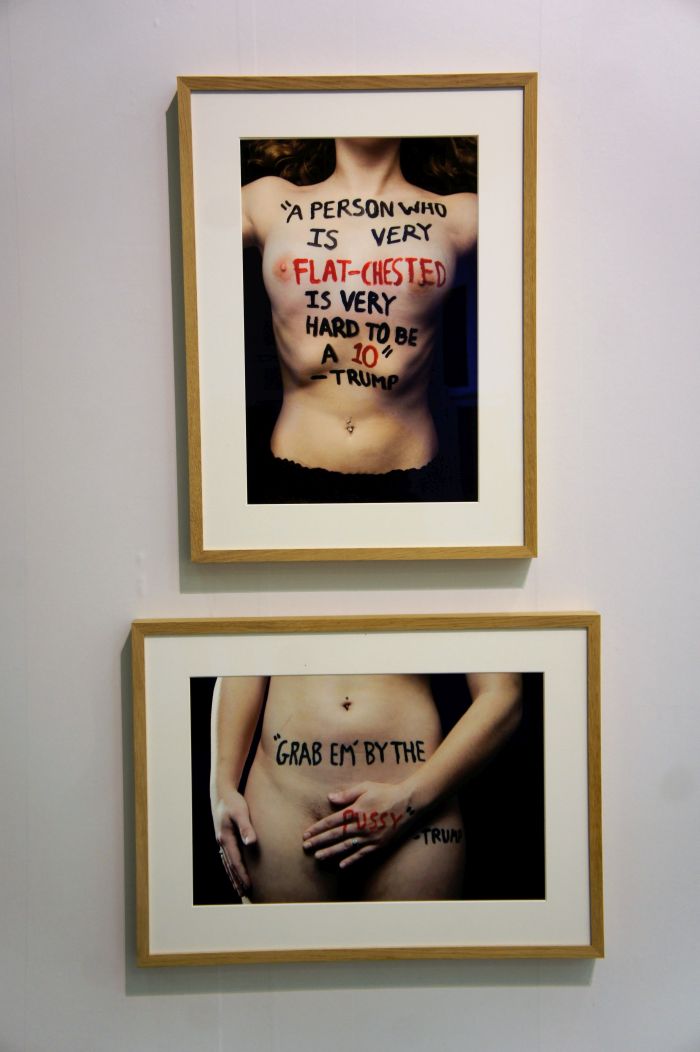 Aria Watson. #Signed by Trump. No. 6. Galerie Julian Sander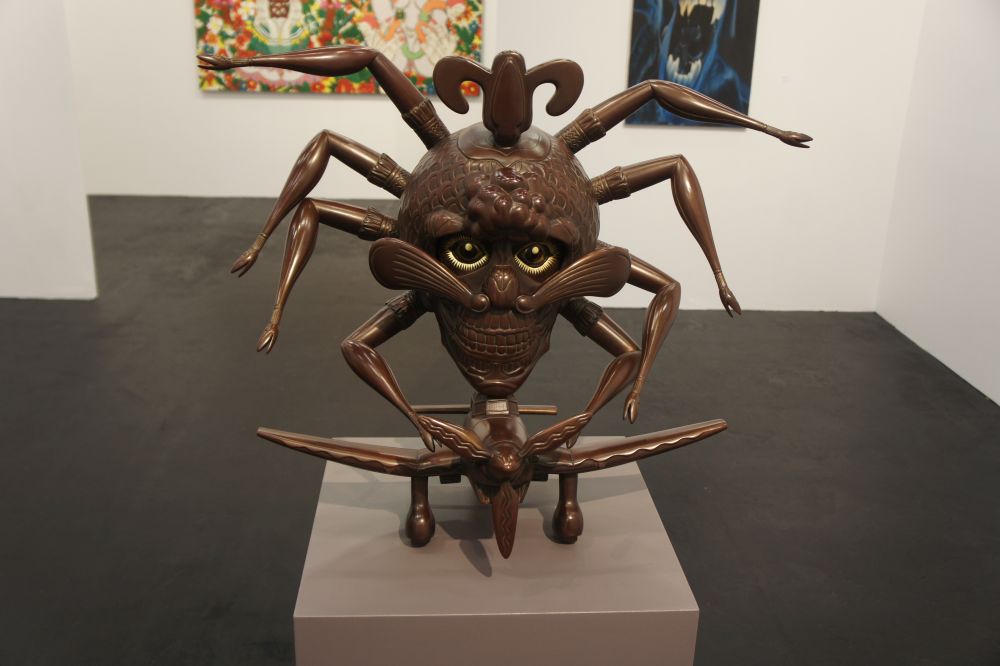 Keiichi Tanami. Dream of Human Metamorphosis. 2016. Bronze. Galerie Gebr. Lehman (Dresden)

Artist Eriks Apalais together with gallerist Astrida Rinke and Lizete Rinke in front of his works at the booth of Alma Gallery (Riga)

"Unicenter", a work by Martin Spengler at the booth of the Galerie Tanit (Munchen. Beirut)

Arterritory.com at the Art Papers area

Gallerist Christian Ehrentraut at the booth of the EIGEN+ART Gallery

Sissi Farasat. Tanja, Vienna 2018. Galerie Johannes Faber (Vienna)

Works of Slavs & Tatars at the booth of K-T. Z (Berlin)

Christian Robert-Tissot. Unttiled. 2018. Galerie Lange + Pult