The biggest surprise, as well as the biggest disappointment - in the art market in 2017
29/12/2017
Noemi Givon, Founder and Director of Givon Art Gallery, art collector:
The huge gap that has opened between the art itself and the art market has reached such an extent that it is beyond my understanding.
Christian Ehrentraut, Senior Director, Galerie EIGEN + ART Leipzig/Berlin:
Art and culture have always been most powerful in politically challenging times as now, and yet it is hard to detect functioning artistic strategies that would involve wider audiences and that create subtle and powerful images that go beyond manipulated portraits of Donald Trump…
Julien Robson, curator, Director of Great Meadows Foundation, the INhouse Foundation, and Curator of the Shands Collection:
It horrifies and disappoints me that somebody would waste over $450 million on a painting. It's not important whether its a genuine or a fake Leonardo. For me, it just highlights the hollow vanity and moral turpitude of the super wealthy. One wonders where it's all going to end. Christie's Auction House should be ashamed of themselves.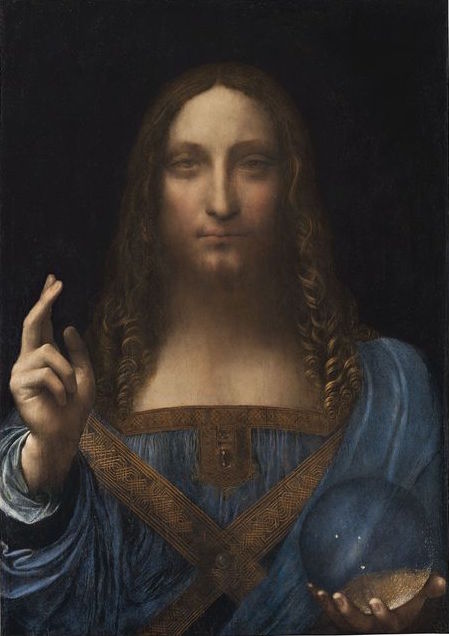 Salvator Mundi by Leonardo da Vinci, dated to c. 1500. Photo: Christie's
Christian Ringnes, art collector:
The recent sale of Leonardo's painting is definitely showing the potential of the art market.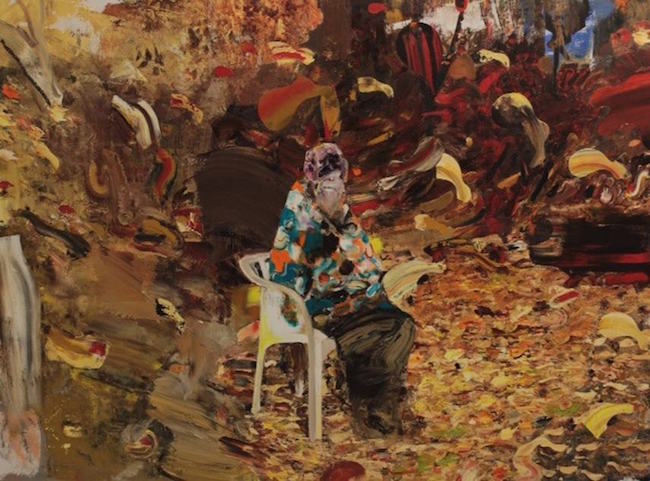 Adrian Ghenie. Charles Darwin at the age of 75, 2014. Oil on canvas. 200 x 270 x 4,5 cm. ©ADRIAN GHENIE/PACE GALLERY
Mark Gisbourne, curator, art historian and critic:
My biggest surprise was the extreme advance in prices of Adrian Ghenie's work, an artist I wrote a large catalogue essay on just a few years ago. The worst was the ridiculous price paid for the Salvator Mundi by Leonardo da Vinci (dubiously) – a very unattractive example of auction-room manipulation and price hiking...

Damien Hirst. Mickey. Exhibition Treasures from the Wreck of the Unbelievable. Exposition at Palazzo Grassi. Photo:

Michael Klaar, art collector:
Treasures from the Wreck of the Unbelievable, by Damien Hirst, at Palazzo Grassi and Punta della Dogana, Venice.
Olga Temnikova, gallerist and co-owner of Temnikova & Kasela Gallery:
For me, sadly, the art market is a constant disappointment. I should, of course, ask myself where are my high expectations coming from – I suppose from my idealist approach… Surely the art market is bigger than ever, but the amount of people genuinely appreciating art is constant and has remained stable for at least the past century; so, all of those weird front-page numbers keep on illustrating a process I do not want to be a part of.
Kaspar Mühlemann Hartl, Managing Director of museum in progress:
The biggest disappointment for me was the closure of the wonderful art magazine Parkett. For over thirty years it filled a gap between art history and the art market and provided an extraordinary high quality in both the choice of artists presented and the texts written about them. I will deeply miss the magazine, which has just released its final issue, no. 100.
Māris Vītols, collector:
Overall, this year didn't have any special surprises in the art market. A notable trend of 2017 that could be mentioned is the movement towards a closer integration of the private and public art spheres; namely, the continuation of art patrons and collectors to not only develop their own private art museum projects, but also their successful engagement with the management of public museums, allowing for the supplementation of public museum collections at a time of high competition in the global art market.