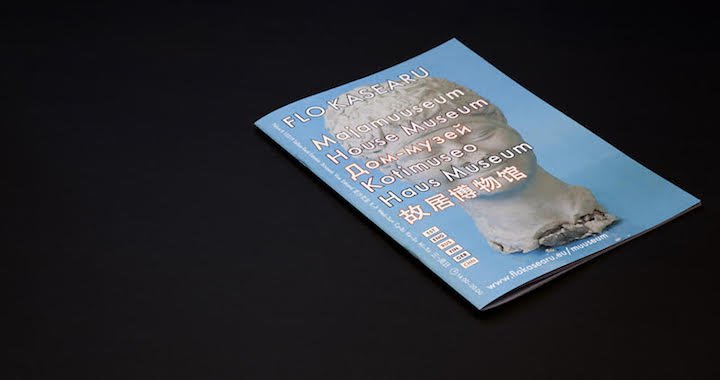 The most inspiring culture publication that you had a chance to leaf through in 2017
03/01/2018
Lately art has been undeniably demonstrating that, in this era of technological revolution, one must focus attention on both relics from the past and truly tangible values. Continuing our 2017 survey on art and culture, we present the most inspiring art/culture publications.
Hedwig Fijen, Founding Director of Manifesta, the European Biennial of Contemporary art: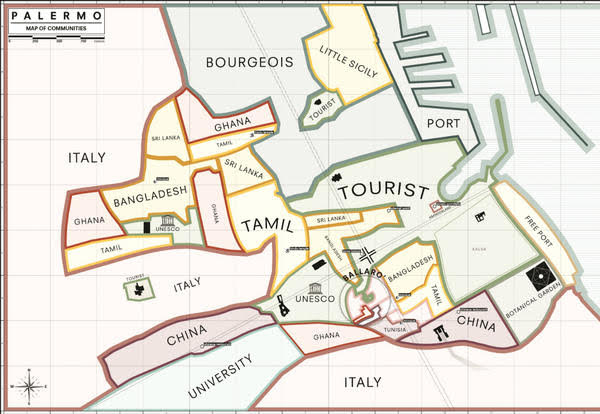 Publicity photo
Palermo Atlas by OMA, the first preliminary urban research studies anticipating the M12 biennial in Palermo.
Christian Ehrentraut, Senior Director of Galerie EIGEN + ART Leipzig/Berlin:

Publicity photo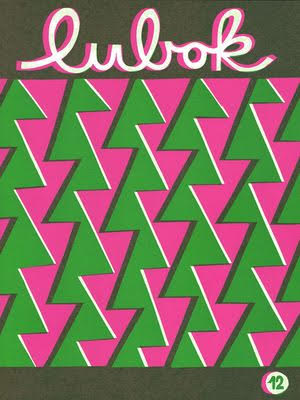 Publicity photo
Christoph Ruckhäberle's 'Lubok' Verlag is doing an amazing job in publishing both original artist books in a myriad of different print techniques, as well as museum and gallery publications with the highest of production standards and in collaboration with great young artists, authors and designers. The books are both beautiful as well as a great resource for all art professionals and art lovers. They are also doing all of the relevant international art book fairs, they mount exhibitions, and they also run a cinema in Leipzig…
Julien Robson, curator, Director of Great Meadows Foundation, the INhouse Foundation, and Curator of the Shands Collection:

Publicity photo
I think Collectors Magazine is an extremely beautifully created publication. It gives a real face to many collectors, in contrast to the silly 'celebrity' Top 200 that Art News promotes. You feel like you learn something about the people in Collectors Magazine, and it reveals the individual subjectivity and sensibility of these passionate art lovers as well as their willingness to share the joy they get from art. In particular, in the new issue I liked the interview with artist Bernar Venet – his story and his commitment to making his collection public. And, of course, I was glad to see my good friend Al Shands in there, a collector who will give it all away to local museums when he passes. Just imagine! A magazine where you can read in-depth interviews and not have to wade through hundreds of pages of adverts for galleries, museums, and consumer products to find them.
Mark Gisbourne, curator, art historian and critic:

Publicity photo
I like beautifully designed art publications, and the latest one to catch my eye was Simon English's My Big Self Decoy Justin Bieber, Black Dog Publishing, 2017. Every page is a delight and provocation, revealing an artist with an elastic imagination and an intuitive sense of contemporary moment made as presence.
Sigalit Landau, artist: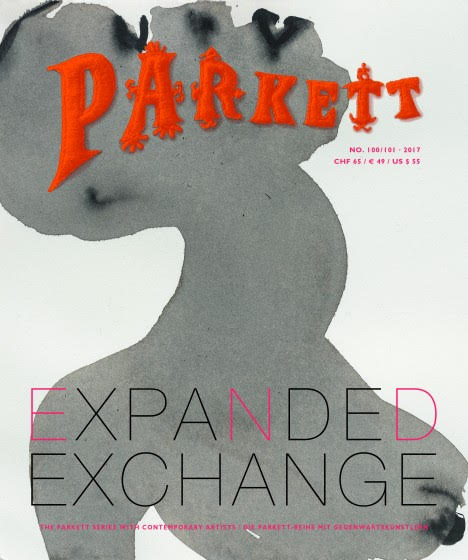 Publicity photo
Parkett is the publication I always tried to follow throughout the years. I think they have their own way of thinking and responding to the changes going on...and their connection to art and artists is direct. The depth of the text...it's a planet of their own.
Kaspar Mühlemann Hartl, Managing Director of museum in progress: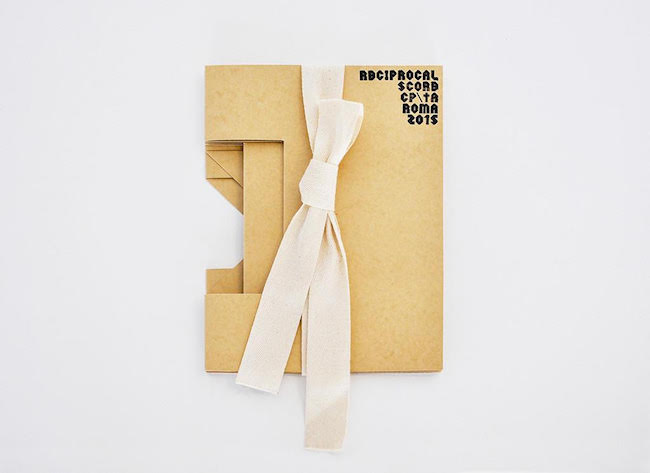 The most inspiring book I saw this year was Tauba Auerbach's Reciprocal Score, which was actually created in 2015. This small artist book from Auerbach's Diagonal Press corresponds perfectly with other works from the artist. It is very precise and sensual, more of an architectural object than a book.
Maria Arusoo, curator, Director of The Center For Contemporary Arts, Estonia:
My recent one, and the one which I have spent the most time with, is Quinn Latimer's collection of essays and poems Like a Woman. Also South Magazine, at which she was the editor, has been a project that I have been following for the past couple of years.

Publicity photo
And one of the most exciting from last year is Hannah Black and Juliana Huxtable's book Life: A Novel.
Viktor Misiano, curator:
It was this year that I first got my hands on the Exhibition Histories series of books published by the Afterall Research Centre of University of the Arts London. They have inspired me to the point of deciding to do something similar with post-Soviet art materials.
Milena Orlova, Editor-in-Chief of The Art Newspaper Russia:
I'm having difficulty choosing just one. I think that Russia is now undergoing a boom in art books. I've attached a link to a list from our publication's authors: theartnewspaper.ru.
It includes the exciting novel iPhuck 10, by Viktor Pelevin; Andrey Hlobistin's book Schizo-revolution, on the St. Petersburg art scene in the second half of the 20th century; and The Russian Canvas: Painting in Imperial Russia 1757–1881, by Rosalind P. Blakesley – the first such high-quality book in English about the most notable Russian artists of the 18th to 19th centuries.
Alisa Savitskaya, curator at The National Centre for Contemporary Arts, Volga region branch (Nizhny Novgorod):
My favourite published work of 2017 is the catalogue for the exhibition The Boat is Leaking. The Captain Lied. The result of cooperation between curator Udo Kittelmann, photographer Thomas Demand, writer and filmmaker Alexander Kluge, and costume designer Anna Viebrock is a large-scale decoration full of visual allusions and political quotes; as it says in the catalogue, it's 'a space for experiences and encounters'. The exhibition's emphasis on the diversity and interdisciplinary aspect of forms made in cooperation was sustained in a two-volume publication. One volume is a traditional exhibition catalogue with the project's time-line, articles, and photographs of the exhibition; the other is a collection of stories by Kluge, illustrated with images by Demand and photographs by Viebrock.
Dmitry Bulatov, Senior curator at the Kaliningrad Branch of the National Centre for Contemporary Art:
That would be a book from the field of 'media archeology' titled Allah's Automata: Artifacts of the Arabic-Islamic Renaissance (800–1200). It is both an encyclopedia and a catalogue for a 2016 exhibition at the ZKM Centre for Art and Media Technologies, Karlsruhe, and the author is Professor Siegfried Zielinski, a recognised 'archeologist' of new media. The book is dedicated to those inventions created by artists, scientists and engineers during the Arabic-Islamic renaissance. Reading this book, it becomes clear that the intellectuals of the Islamic world were well versed in the works of their colleagues in Greece, India, China and Persia. Among their inventions were fountains with spouts timed at intervals and set at varying heights, a clever clock, and a drink distributing machine. They even created a mechanical, flute-playing musician, which is perhaps one of the earliest examples of a programmable machine. In the exhibition of the same name, the people of ZKM had reconstructed some of these objects using the sketches from the books of Arabic scientists and artists – you can't even imagine anything better than this!
Valentinas Klimašauskas, Program Director of kim? Contemporary Art Centre, Riga:
Would you be surprised if I said Facebook and e-flux? [No, Valentinas, we would not be surprised – ed.]
Olga Temnikova, gallerist and co-owner of Temnikova & Kasela Gallery:

Publicity photo
There are a few again: the new Flo Kasearu book by Lugemik, Olga Chernysheva's Subway for Kids, and Between the Archive and Architecture by Neeme Külm, Krista Mölder, and Taavi Talve, published by EKM.
Ivars Drulle, artist:
Every time a visit a big city, one of my mandatory destinations are art book stores. My most notable discovery of the year is the book This Brutal World. It's already become a big hit among the staff and students at my art school. See the following link for more information on (and pictures featured in) the book: hyperallergic.com.
Māris Vītols, collector: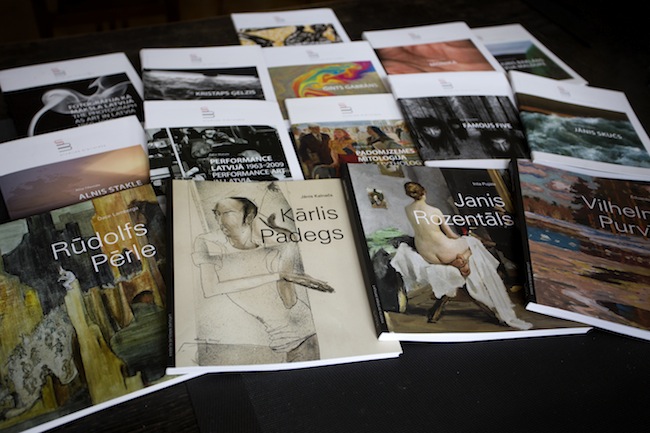 Among all of the events concerning art publications, I'd like to bring to the forefront the art publishers Neputns, who celebrated their 20th anniversary this year. I wish the publishing house's creative team unbounded energy with which to continue their successful work.
Katerina Gregos, Chief Curator of the Riga International Biennial of Contemporary Art (RIBOCA):
The book that Bik Van der Pol edited on their project The School of Missing Studies (Publisher: Sternberg Press). This started in 2003 as an initiative of artists and architects who investigated "the missing" as an important subject to address. Looking into the experience of loss that is the result of modernization, the book includes essays on how this loss can talk back to us as a potential site of learning. In terms of artists' catalogues or books: two of the most original – in terms of content and design-wise - were the publication of Finland's representation at the Venice Biennale (Nathaniel Mellors and Erkka Nissinen) The Aalto Natives: A Transcendental Manual (publisher: Mousse) which tells the story of Geb and Atum, the protagonists of Mellors' & Nissinen's work: two terraforming mythical creatures who float through space in a vessel shaped similar to the structure of the Aalto Pavilion in the Giardini; and Annaïk Lou Pitteloud's twin publications "Portfolio" and "Dossier" (Publisher: Fink) which represent two different monographic compilations of works by the artist. The basic idea is that of a modular factory documentation. Following a strict grid, dossiers are created for all of the artist's works, separated by type of content, titles, descriptions of works, notes, documentary images and texts. The individual sheets are held together by block binding, are perforated and suggest that the contents can also later be disassembled and rearranged or supplemented.
Solvita Krese, Director of The Latvian Centre for Contemporary Art: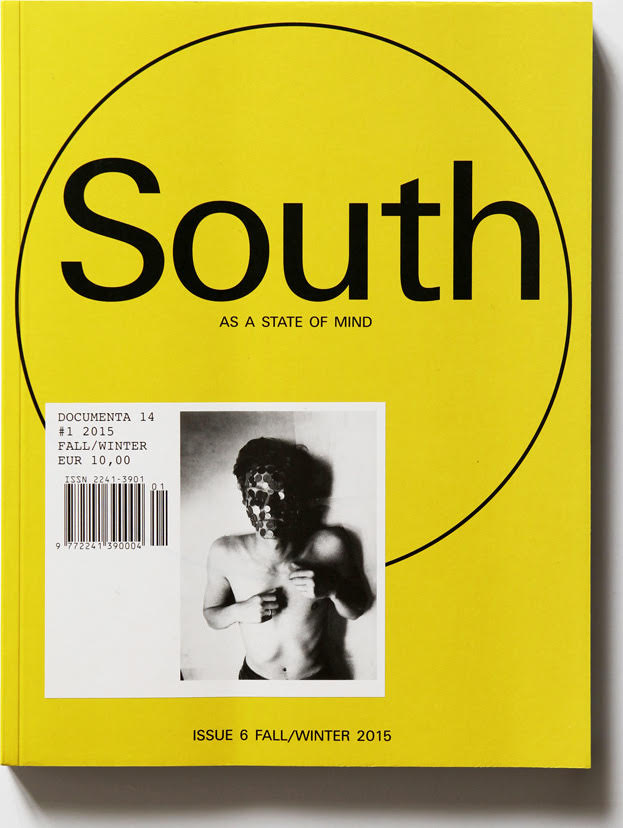 Publicity photo
South as a State of Mind is a smart and handsome publication that, for a time, had become the official journal of documenta 14. Referencing the specific Southern spirit elicited by the region's mental and cultural differences, the publication invites the reader to think about both current and historical political events and contexts that intrinsically influence and change today's world.