Which curator's work surprised you this year?
28/12/2018
Nowadays, the presentation of visual art is unimaginable without a curator or a person who functions as a curator. Considering the growing discussions about the role of the curator, this year we decided to include a question in our survey about which curator's work generated the most surprise and, likewise, is it possible to name a "curator of the year".
Gil Bronner, art collector

Alain Duperon, Rekonstruktion des "Palais Idéal" von Ferdinand Cheval Installationsansicht Kunsthalle Düsseldorf, 2018
Im Hintergrund: Armand Schulthess, Enzyklopädie im Wald, 1952-1972. Photo: Katja Illner
Not a living curator. There was an excellent review of the life and work of Harald Szeemann at the Kunsthalle in Düsseldorf. His work is arguably central to modern curating.
Milena Orlova, art critic, Editor-in-Chief of The Art Newspaper Russia (Moscow)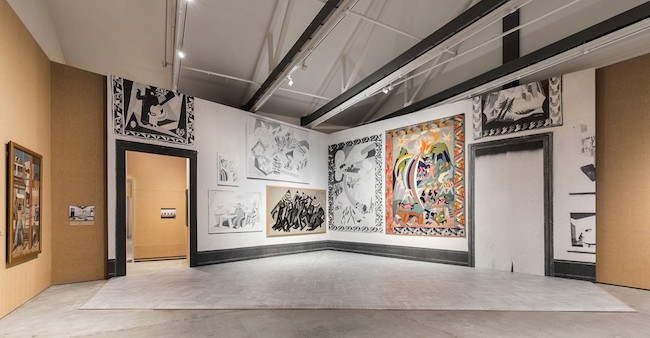 Post Zang Tumb Tuuum: Art Life Politics: Italia 1918–1943 at Fondazion Prada. Photo: Delfino Sisto Legnani and Marco Cappelletti
I am still under the spell of Germano Celant's Post Zang Tumb Tuuum: Art Life Politics: Italia 1918–1943 at Fondazion Prada in Milan. It was the exhibition to end all exhibitions: a giant display of reconstructed iconic shows dating from the Mussolini era ‒ Italian pavilions at the Venice Biennale, propaganda shows, triennials of decorative and applied arts and Italian exhibitions abroad. The tricky thing was tracking down all the extant works captured in archive photos ‒ not making a fresh selection but reproducing the picture as far as possible. The documentary character of the exhibition was underlined by the design: all exhibits were incorporated into the same black-and-white blown-up photos. This way, according to Germano Celant, he is stepping aside as a curator and giving the floor to documents, which, he believes, rules out any aesthetic or political evaluation of the works, providing a complete picture of the art scene of the era. Debatable; however, as I said, I found the actual idea very impressive. While it was a number of years ago that Celant first embraced this approach, starting with his reconstruction of the conceptualist exhibition When Attitudes Become Form, it is not a single show this time but a whole era instead.
Admittedly, projects like these are impossible to mount without the support of enormous resources and effort: a huge team was working on it; however, the actual principle of documentary research can be equally well applied on other occasions as well.
There is another trend that appeals to me, a completely opposite one, one that could be described as 'the Jean-Hubert Martin line' ‒ one where the curator builds their stories on weird convergences and comparisons. In Moscow, this art has been perfectly mastered by the art historian, journalist and curator Sergei Khachaturov, known for mounting a number of fantasy shows at the Tsaritsyno museum, juxtaposing the 18th century, Russian gothics and the present day.
Anne Laure Chamboissier, curator, CHAMProjects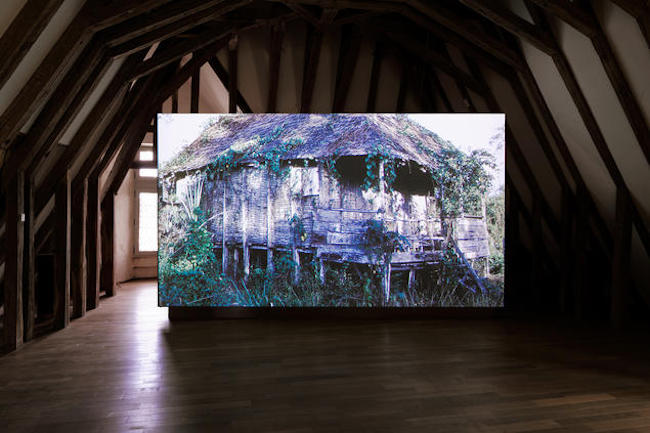 Exhibition at contemporary art museum in Rochechouart in France. Mathieu Kleyebe Abonnenc - Le Palais du paon. Photo: www.cnap.fr
Sébastien Faucon, director and curator of the contemporary art museum in Rochechouart in France. He carries out rigorous and sensitive work in a place outside the circuit of large cities. It shows some artists not always very visible in France (except in the circuit of some fairs), but often more abroad.
Joseph Kouli, art collector
None and all of them at the same time. A lot of very good and pleasant proposals everywhere. But there is a conservative approach of the arts that I sometimes don't get. Doing the same thing over and over again because we already experienced it and it is safe is good for a lot of fields and businesses. But shouldn't be for the arts. I incidentally had this short conversation during a dinner with Hou Hanru, director of MAXXI in Rome where we wondered who could and would the next generation of curators who will shake things? It was years ago. And I still don't have the answer.
Zane Onckule, Programme Director at kim? Contemporary Art Centre

Work from exhibition Neolithic Childhood: Art in a False Present, c. 1930. Brassaï (Gyula Halász), from Graffiti de la Série VIII: La Magie, 1955, gelatin silver print, 141 x 106.3 cm | Centre Pompidou. bpk | CNAC-MNAM | Estate Brassa
Instead of surprised, I was both intellectually and visually thrilled by the exhibition Neolithic Childhood: Art in a False Present at Berlin's Haus der Kulturen der Welt, as curated by Anselm Franke.
James Beckett, artist

Nathanja van Dijk curated exhibition "Revolutionize"
I have enjoyed following the development of Bonaventure Soh Bejeng Ndikung, as a dynamic voice on the scene. It is now also my 4th project with Katerina Gregos, this time in Riga which has been a blessing - she continuously surprises me! A new friend is Nathanja van Dijk whom is killer thorough, we were just in Kiev, which was an interesting accompaniment to this years activities in the Baltic states.
Māris Vītols, curator and collector, head of the association "Latvijas kultūras projekti"

Installation view of Picasso 1932: Love, Fame, Tragedy. Foto: Tate
For 2018 I would like to highlight the very successful co-operation between curators Achim Borchardt-Hume (Germany) and Nancy Ireson (UK) for what I think was last year's most impressive exhibition, Picasso 1932 – Love, Fame, Tragedy, at London's Tate Modern. A very sophisticated curator's project I'd like to mention was the Dieter Roelstraete-curated (NL) Machines à penser (Machines for Thinking) exhibition at the Fondazione Prada in Venice, which put the spotlight on three major 20th-century philosophers: Adorno, Heidegger and Wittgenstein.
Marko Mäetamm, artist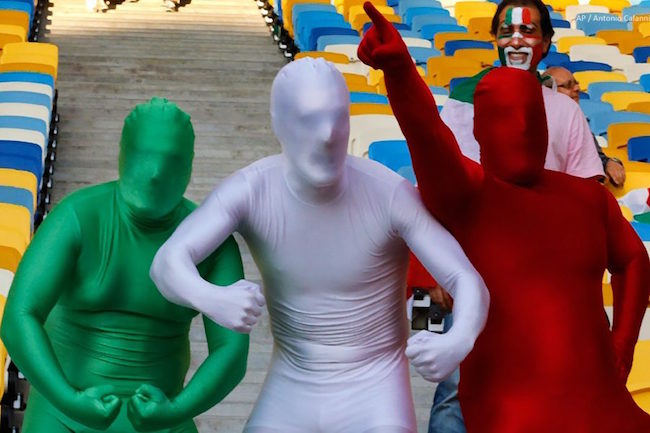 The State is not a Work of Art. Publicity photo
This year I was working on a big project that recently opened in Tallinn Art Hall and therefore I didn't have time to travel too much. But talking about our local art scene then the curator of Riga International Biennale of Contemporary Art 2018 Katerina Gregos, of course. This year she also curated a project "The State is not a Work of Art" in Tallinn Art Hall, plus I had a chance to be in one of her projects last year so I have seen her style of working from outside and also from quite close up. Super professional, knows what she is looking for and how to achieve it. And very demanding about the final result.
Līna Birzaka-Priekule, curator

Young Boy Dancing Group performance. Photo: www.ursss.com
Ralph Rugoff, the curator of the next Venice Biennale, wrote in a 2006 essay on group exhibitions that excellent group exhibitions don't explain everything in black and white – they make the visitors themselves look for a connection between the artworks. He compares good group exhibitions with an orgy: they join artworks in unexpected and mind-stimulating combinations and make the experience enriching. I think that this year's Baltic Triennial – 'Give Up The Ghost', created by Vincent Honoré, lived up to this standard. The two-hour ritualised performance by Young Boy Dancing Group in Tallinn impacted me so powerfully that I couldn't get it out of my head for several weeks afterward.
Inga Lāce, curator at the Latvian Centre for Contemporary Art

10th Berlin Biennale. Grada Kilomba, ILLUSIONS Vol. II, OEDIPUS, 2018. @10th Berlin Biennale: We Don't Need Another Hero.
I was pleasantly surprised by the work that Gabi Ngcobo and her team (Nomaduma Rosa Masilela, Serubiri Moses, Thiago de Paula Souza and Yvette Mutumba) did for the 10th Berlin Biennale. It was politically subdued yet saturated, comprehensible in terms of size, and, in combination with its message, it was unlike most other recent international biennials in that it also focused on aesthetics (especially the question of abstraction). With this latter feature, the Biennale asserted that when speaking about the world today, aesthetics can be just as important as the narrative.
Natalia Serkova, art theorist, co-founder of the TZVETNIK project (Moscow)
The 13th Baltic Triennial under the Art Director Vincent Honoré. Large art exhibitions, as a rule, are very weighty ‒ the sheer scope makes them hard to manipulate, both regarding the curatorial expression and the works in view. So when you can see young artists on exhibitions of this sort, working with the currently most topical, flexible and conceptual range of subjects, it seems even more impressive and inspiring. Whenever that happens, the curators need to demonstrate the courage to assume responsibility for showing artists who have not quite carved out a reputation in the institutional art space.
Speaking of small and independent gallery spaces, excellent shows were mounted by the Alyssa Davis and 15 Orient galleries in New York, 427 in Riga and Cordova in Barcelona. Each of these projects were created and elaborated by a small team of curators and artists, all of them contributing to the development of the emerging contemporary art.
Vita Liberte, founder of the VV Foundation and a patron of the arts

Sanguine/Bloedrood. Luc Tuymans on Baroque Opening. Photo: www.shanghartgallery.com
Antwerp-based painter Luc Tuymans has also been curating for quite some time now. This year at the Museum of Contemporary Art Antwerp (M HKA) he curated the exhibition Sanguine/Bloedrood, in which he presented his view on the baroque. By placing works by famous contemporary artists (Anne Imhof, On Kawara, Chuck Close, and even Takashi Murakami and Danh Vō) among those of Rubens, Caravaggio, and Francisco Goya, Tuymans drew attention to the intensity of the image in different ages, as well as to the conflict between the visual and the verbal, thereby showing that despite technological progress, human instincts have not changed.
Organised by London's The Store X, the pop-up exhibition Strange Days: Memories of the Future served as a reminder of the fact that Massimiliano Gioni is an excellent curator.
Artūrs Analts, designer
A video teaser trailer was made for the Tate Britain exhibition All Too Human (curated by Elena Crippa), something which I had never before noticed as being done for an art exhibition. It's expected for films, but exhibitions usually have posters; I hadn't even imagined video as an option. Consequently, I think that this was an extremely powerful, out-of-the-box curatorial work because the video both potently represented the essence of the exhibition and worked as an advertisement. This video also inspired me to create material for the London Design Biennale.
Viktor Misiano, curator and Editor-in-Chief of the Moscow Art Magazine (Moscow)
I happened to view a few (two, to be exact) exhibitions I found interesting. Striking, however? Struck a chord? Not a single one. At my venerable age, it is remarkably rare to experience a thing like that...
Agniya Mirgorodskaya, Commissioner of the Riga International Biennial of Contemporary Art (RIBOCA)

Wes Anderson & Juman Malouf in front of "The Tower of Babel" by Pieter Bruegel the Elder. © KHM-Museumsverband. Photo: Rafaela Proell
I was completely overwhelmed by the show mounted by Wes Anderson and Juman Malouf at the Kunsthistorisches Museum in Vienna. I found it brilliant in its simplicity. The cult filmmaker and his wife were invited to rummage around in the museum's collections and select their favourite objects to create a unique exhibition. I am sure they freaked the hell out of professional curators with their approach, for instance, creating a room displaying exclusively green objects or filling another one solely with stuff made of wood, etc. As the centre of the whole exhibition, they selected a seemingly insignificant object ‒ the coffin of a tiny shrew (Spitzmäuse), thus overturning the traditional idea of what constitutes a historical value and which objects stored at museums are normally put on public view. And, not least importantly, the whole thing looked just smashing from an aesthetic point of view.
Alisa Savitskaya, curator of the Volga‒Vyatka branch of the National Centre for Contemporary Art (Nizhny Novgorod)
I believe that the actual institution of curatorship is currently undergoing if not a full-blown crisis then a stage of stagnation at the very least. There is not a project to be singled out among the big ones. It is quite possible that something more interesting is unfolding in the area of smaller curatorial statements; however, it is frequently quite complicated to follow these things.
Stepan Subbotin, member of the ZIP art group (Krasnodar)

Neolithische Kindheit Kunst in einer falschen Gegenwart, ca. 1930. Catherine Yarrow, Crouching Female, 1935, Aquarell, 35,2 x 32,5 cm. © Estate of Catherine Yarrow/Austin Desmond Fine Art
Anselm Franke. Neolithic Childhood. Art in a False Present, c. 1930. I am still working on processing this exhibition.
Valentin Dyakonov, curator, the Garage Museum of Contemporary Art (Moscow)
The duo Anselm Franke and Tom Holert, namely, their Neolithic Childhood. Art in a False Present, c. 1930 at Haus der Kulturen der Welt in Berlin. An incredibly well-thought-out exhibition of fantastic scope, it is a reconstruction of the influence of art and life in Africa on the interbellum modernism. Dozens of names that have not been highlighted in the traditional canon of art history; a bibliography the size of a provincial library; shout-outs and reflections that can be traced back to the level of unconscious reflexes and adaptations.
Olga Temnikova, gallerist

Kris Lemsalu. Biker, Bride, Builder, Buisnesswoman and Baby (2018). Courtesy the artist. Commissioned by Goldsmiths Centre for Contemporary Art. Photo: Mark Blower
In November, I found myself sobbing three times watching all three videos at the One Month in Canada show by Marko Mäetamm, Rita Bozi and Ken Cameron (curator Anneli Porri). I shed tears once at the 4Life exhibition by Kris Lemsalu at Goldsmiths CCA and was overwhelmed by the era of Bruegel the Elder at Vienna Kunsthistorisches Museum. And that's just November.