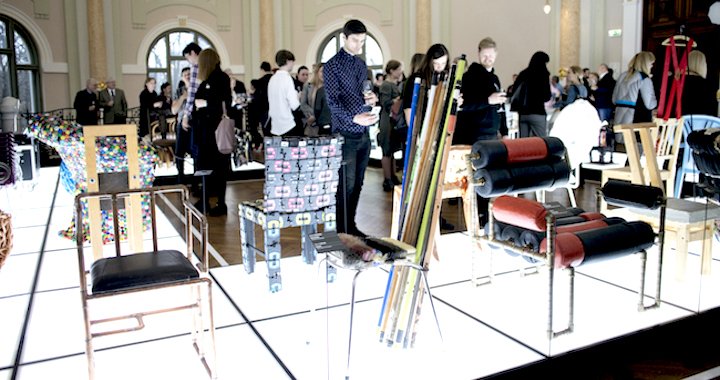 Photo report: "Chair as Artwork" at the Latvian National Museum of Art
Photo report: "Chair as Artwork" at the Latvian National Museum of Art

11/04/2019
In the late evening of 10 April, a very special and thrilling exhibition was opened in the third-floor lobby of the main building of the Latvian National Museum of Art – the extravagant collection of chairs of the Belgian collector Galila Barzilaï-Hollander "Chair as Artwork, The Galila's Collection, Belgium". This exhibition is the satellite project of the most prestigious Latvian contemporary art award Purvītis Prize 2019 and Galila Barzilaï-Hollander is also a member of the prize jury's commission this year.
The exhibition "Chair as Artwork" in total shows 50 chairs whose authors are well-known and acclaimed artists as well as young artists who have gained the recognition of international art professionals. Among them are such authors as Franz West, Hans-Peter Feldmann and industrial designer Ron Arad. The visual design of the exhibition has been created by Latvian artist and one of the Purvītis Award 2017 winners Krišs Salmanis who has shaped the exposition as a monolithic installation, the inspirational source of which has been Stanley Kubrick's legendary film "2001: A Space Odyssey".
"Chair as Artwork" is not only an opportunity to closely meet the original and unique Galila's collection, but also a possibility to consider the presence of a chair in the art world. As a functional object or design element chair is easily recognizable to anyone, but its interaction with visual art is an often studied and discussed topic. For a long time, masters of art have paid their attention to chairs, making them a part of their work. Diego Velázquez, Edgar Degas and Vincent van Gogh are just a few of the excellent artists who have painted chairs, however Joseph Beuys, Tracey Emin, Joseph Kosuth, Ai Weiwei and Doris Salcedo are some of the world-famous artists who have physically used chairs as subject of their work.
On the evening of the opening the director of Latvian National Museum of Art Māra Lāce said: "This is the second time that a satellite exhibition has been organized during the Purvītis Prize and this time it has been dedicated to a wonderful collection from Belgium. Chair as furniture has followed the development of humanity in all times and this exhibition is a great example of how a chair can also become a piece of art." With this exhibition the museum has also adopted a rarely used space – the third-floor lobby – and the director of LNMA especially thanked the artist Krišs Salmanis for the successful display.
The project manager of the exhibition "Chair as Artwork" and the director of Arterritory.com Una Meistere thanked the collector Galila Barzilaï-Hollander and art patron Jānis Zuzāns and said: "I think that this is a collection that brings joy to people. Chair is a very intimate witness of our lives both in creative and in intellectual ways and Galila's collection is a reflection of her, it is her life partner, her inspiration and in some ways also her psychotherapy. It is a collection that does not lie, does not pretend and does not flirt. At the same time, it proves that art can be – and is – just as organic a part of life as one's family, children, individual experiences and perception of the world."
Collector Galila Barzilaï-Hollander expressed her delight by saying: "I am an artocholic! I discovered contemporary art relatively recently, because for a long time I had been collecting antiquities together with my husband. Once in New York, by mistake, I visited The Armory Show because I thought that it's an exhibition dedicated to armors. In fifteen minutes I had bought my first contemporary art piece and after twenty minutes I could already say that I am a contemporary art person."
The exhibition "Chair as Artwork, The Galila's Collection, Belgium" at the Latvian National Museum of Art will be on view until 12 May.

Jānis Zuzāns, Galila Barzilai-Olandē, Una Meistere, Māra Lāce

Galila Barzilai-Olandē

Māra Lāce

Una Meistere

Daiga Rudzāte

Jānis Zuzāns

Una Meistere, Vita Liberte

Anna Salmane, Krišs Salmanis, Ieva Iltnere, Raitis Šmits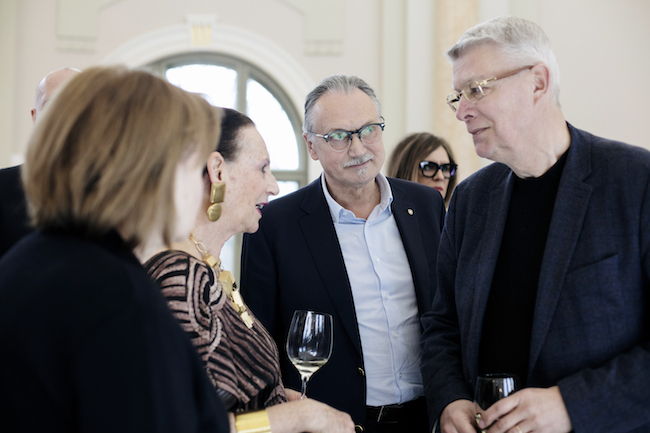 Galila Barzilai-Olandē, Jānis Zuzāns, Valdis Zatlers

Baiba Morkāne, Frančeska Kirke

Inita Saulīte-Zandere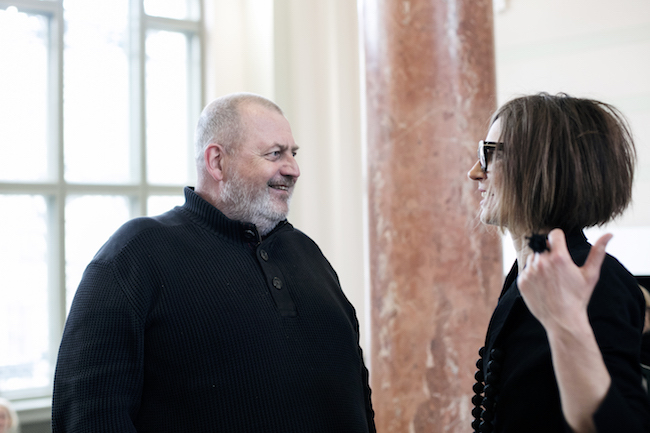 Edgars Vērpe, Daiga Rudzāte

Daiga Rudzāte, Karlīna Vītoliņa, Una Meistere

Agnese Čivle

Ilze Žeivate

Agnese Pundiņa, Margarita Ogoļceva

Paulis Liepa

Ance Gricmane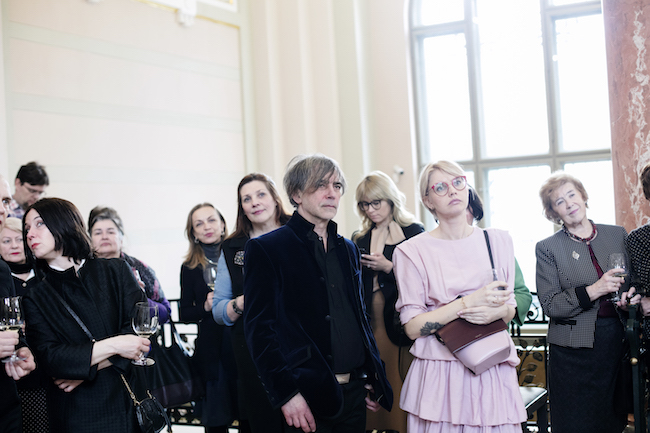 Centrā: Ģirts Muižnieks, Agnese Čivle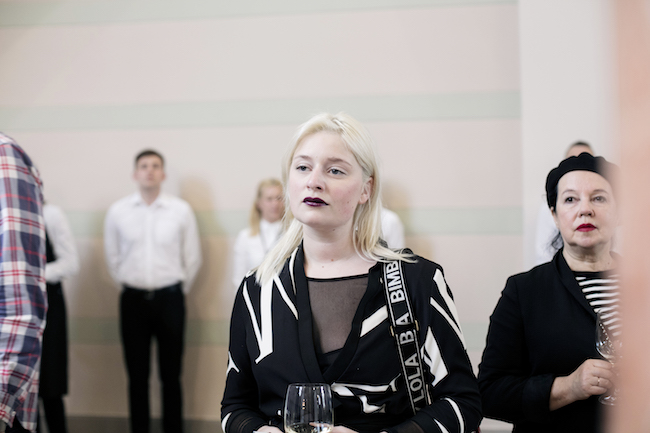 Auguste Petre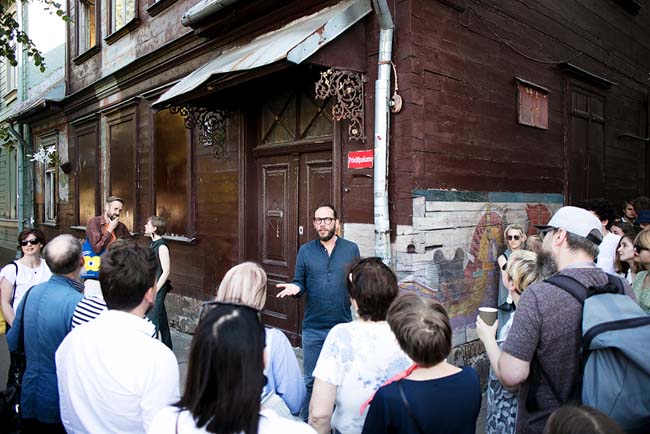 Astrīda Rogule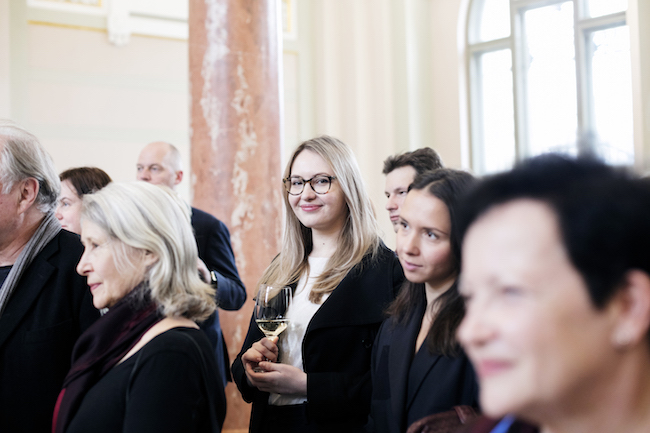 Alise Careva

Elita Patmalniece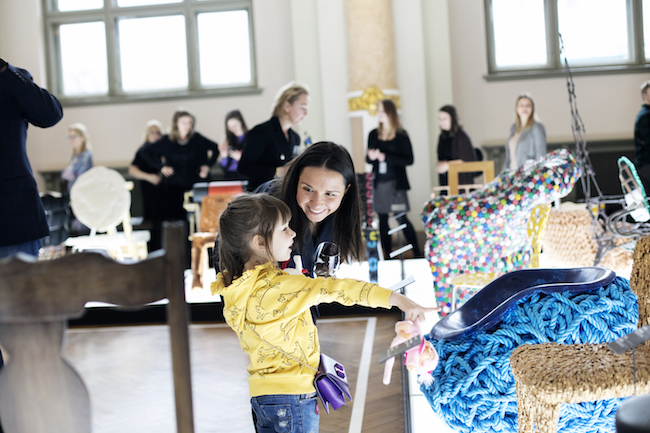 Karlīna Vītoliņa, Ieva Iltnere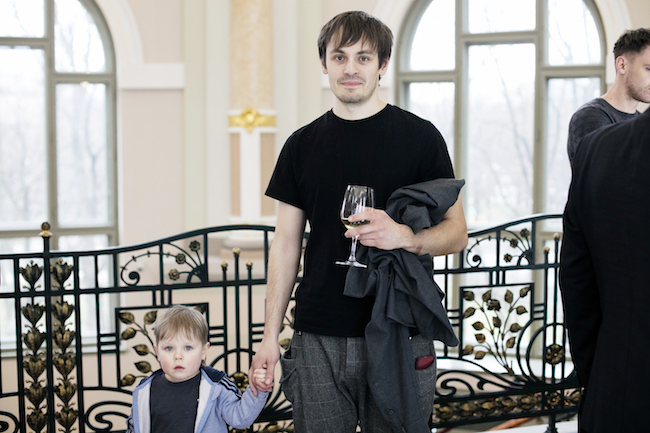 Andrejs Strokins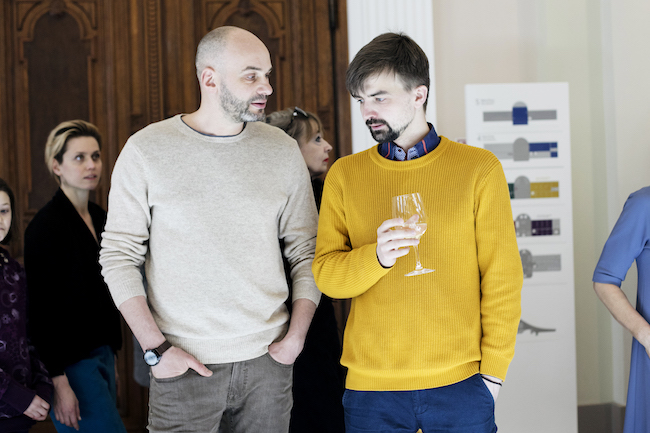 Sergejs Timofejevs, Helmuts Caune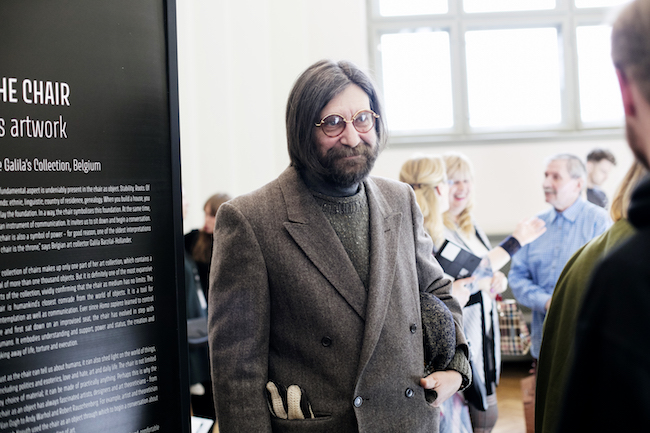 Bruno Birmanis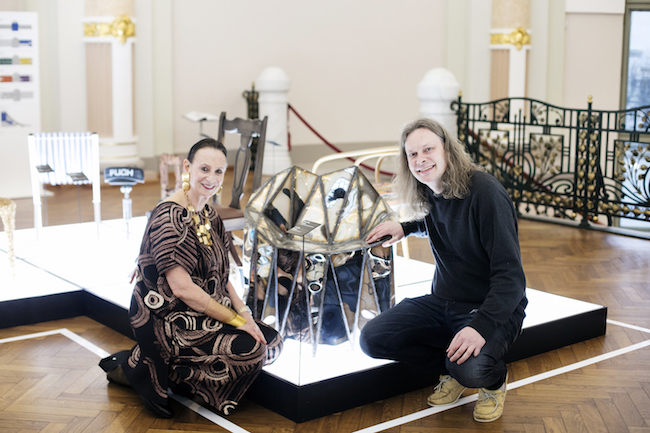 Galila Barzilai-Olandē un krēsla "Fernando" autors Džūljens Meirs (Julian Mayor)

Una Meistere, Ainārs Ērglis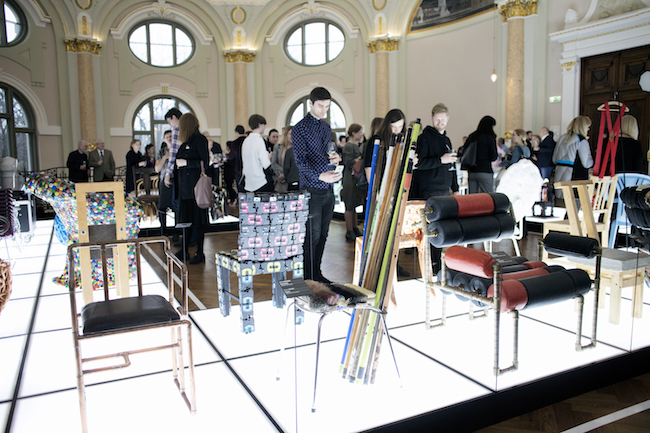 Helmuts Caune, Agnese Čivle, Odrija Fišere

Aleksejs Koškins