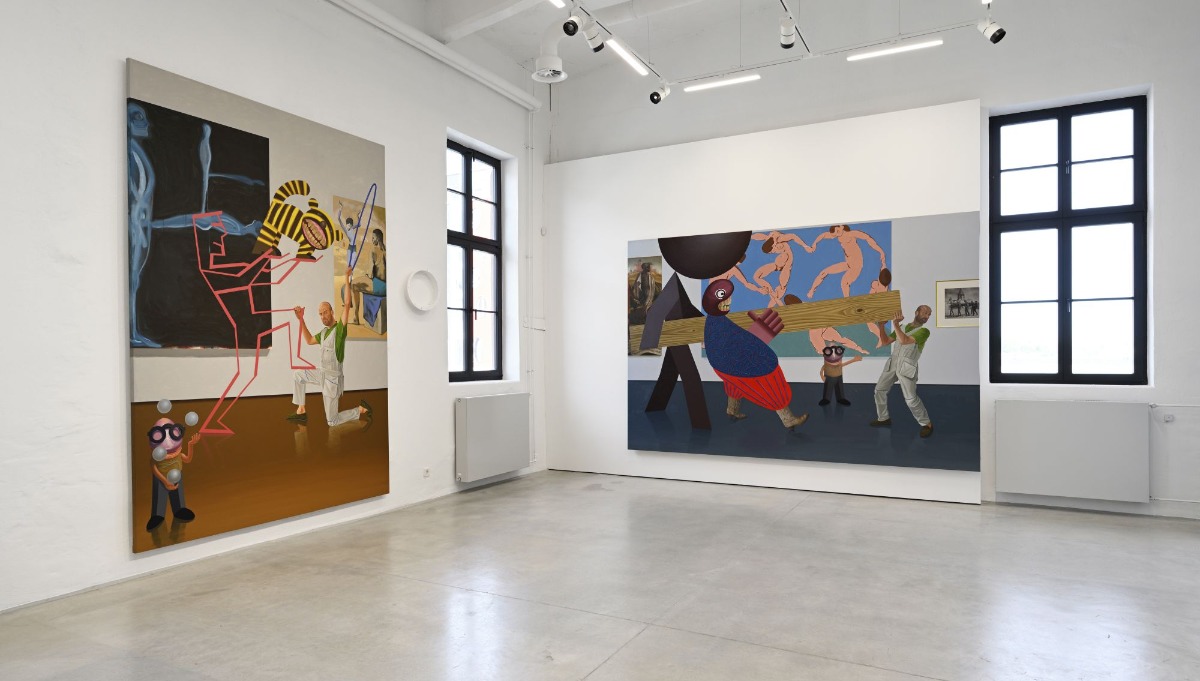 Being together in a gallery
Kaido Ole's solo exhibition "All Together" at Temnikova&Kasela gallery in Tallinn
From 5 May until 16 August Temnikova&Kasela gallery in Tallinn is hosting Estonian artist Kaido Ole's solo exhibition "All Together" comprising three new works and three monumental paintings previously shown at the artist's solo show at the Latvian National Museum of Art in Riga in 2019. In the series, Ole finds himself in a museum dressed in overalls putting together an imaginary exhibition which brings together works by his Estonian colleagues, international contemporaries and modern classics. With help from various invented characters from his own oeuvre over the years, Ole performs the roles of an artist, curator, installer and museum director.
"I have never had a big party where all my good friends and acquaintances could convene at once. Many people organise these quite often, not only for anniversaries. But parties, especially if I am the host, are really not my thing. At the same time friendship and like-mindedness, connection with those close to me and with people who've stuck in my memory for some reason, are important to me too and were just waiting for their moment and the right form to get together. Instead of booking a restaurant or setting a table at home, I put the whole company with me in a song. There is also the bonus that in this way both the living and the dead can come together, both the real and the imagined. Such a party has no usual boundaries, and in fact this here is not a party at all, but being together in a gallery or in a museum even, where the walls are full of picassos, mirós and toomiks.
The band Jamiroquai once had a record and song "Traveling Without Moving" and this title still haunts me, and there is something similar in these paintings for me. The impossible becomes possible surprisingly easily, the line between the real and the fiction blurs and, without saying anything, many stories get told," says Kaido Ole.
Arterritory presents the photo-report of the exhibition.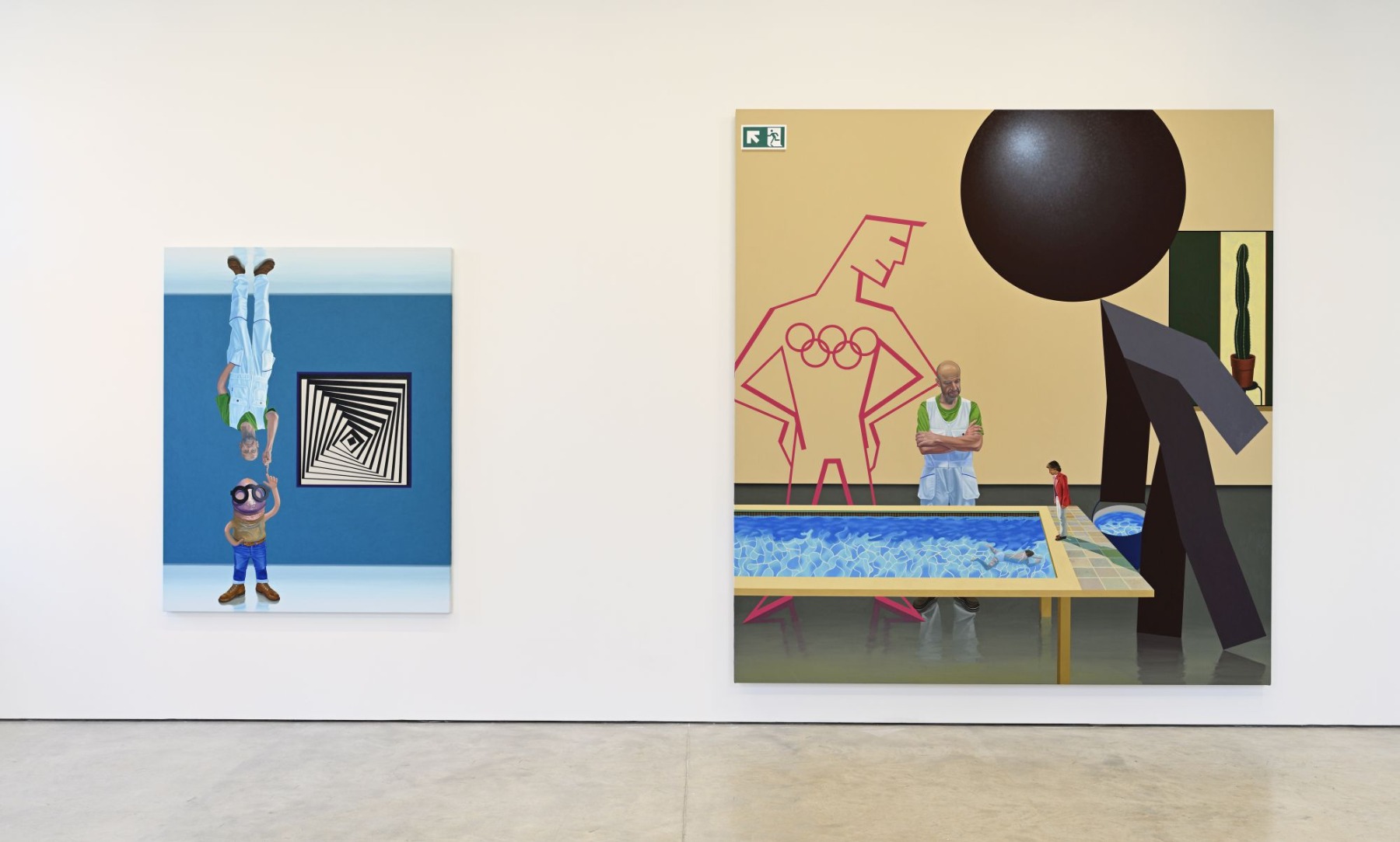 Kaido Ole. All Together III. 2019. Oil, acrylic, canvas. 295x275 cm
Kaido Ole. All Together IV. 2019 - 2020. Oil, canvas. 190x200 cm
Kaido Ole. All Together II. 2018. Oil, acrylic, canvas. 330x230 cm
Kaido Ole. All Together VI. 2020. Oil, canvas. 190x150 cm
Kaido Ole. All Together I. 2018. Oil, acrylic, canvas. 255x380 cm