I Think I've Been There Before
Photoreport: Krupa Gallery, Wrocław, on view till July 30, 2023 / Photos: Alicja Kielan
I Think I've Been There Before is a travelling exhibition project that grew out of observations and research into certain states that occur in transit. The exhibition's first iteration took place in Lithuania at the Klaipėda Culture Communication Centre, and straight from there it travels to Wroclaw to transform and react to the context of a new space and geographical point. It takes as its framework the notion of liminality and "non-places" considered in political, architectural, and emotional terms.
I. Correlations of architecture as a transit of space and time: Thinking about a certain state of anxiety and discomfort that architecture itself can evoke, one can recall public crowded places such as waiting rooms, buses, and airports. Or, on the contrary; vacant lots transformed by time or the development deeds of large cities; hotel corridors straight out of "The Shining" movie – which seems to lead to no particular destination. Following Juhani Pallasmaa, the key role of architecture is a shelter that is a projection of our measurements and needs, it is supposed to enhance our sense of reality and subjectivity. From the sociological perspective, the issue of space in people's lives remains on the sidelines concerning other studied currents, and there are still some blind spots in public spaces in the form of liminal places that disrupt this order. The first layer of the exhibition deals with situations, feelings, and changes that begin in the architecture and the immediate surroundings, which are shared together, and often seem to be the background for internal experiences.
II. Territories, domesticity, lost bodies: The second layer of the exhibition is exploring the levels of social and political in-betweens in the oppressive, transforming world in which we are anxiously trying to find our place. The works included in this section address displacement caused by war or economics, the diaspora, and the states of being unsheltered, often questioning the idea of home and territories, the dreamlike areas of doubt. With the rise of industrialisation and the emergence of leisure as an acceptable form of play separate from work, liminoid experiences are becoming more and more common. Given the often nomadic nature of their work, this phenomenon largely affects those engaged in artistic practice, where it is difficult to define a place of habitation. Often not of our own volition, we live in times of constant change, but nevertheless, in various ways, we strive for a comfortable existence and housing that would meet all our needs, be solace, and stability. At the same time, the world around us is becoming noisier, more dynamic, and cramped, where the boundaries between work, home, and spiritual space are blurring more than ever before.
III. Internal corridors, emotions, disappearance: The exhibition ends with abstract emotional suspensions on a more personal level, it turns to the personal and intangible. Liminality appears there as undefined limbo, between our relationships with nature/world, spirituality, and technology. Faced with the last – the notion of liminality has even become the subject of art memes, which, functioning in the metaverse, perhaps show that we can't quite cope with certain states or haven't had time to work through them yet. This perspective completes the juxtaposition of the stories about the lack of structured processes for dealing with states such as alienation, illness, and grief, which are about change, slow or sudden disappearance, and transition.
Why Quit (Karolina Balcer & Iwona Ogrodzka). Compression, 2020, digital print, mesh grid, 300x74, courtesy of the artists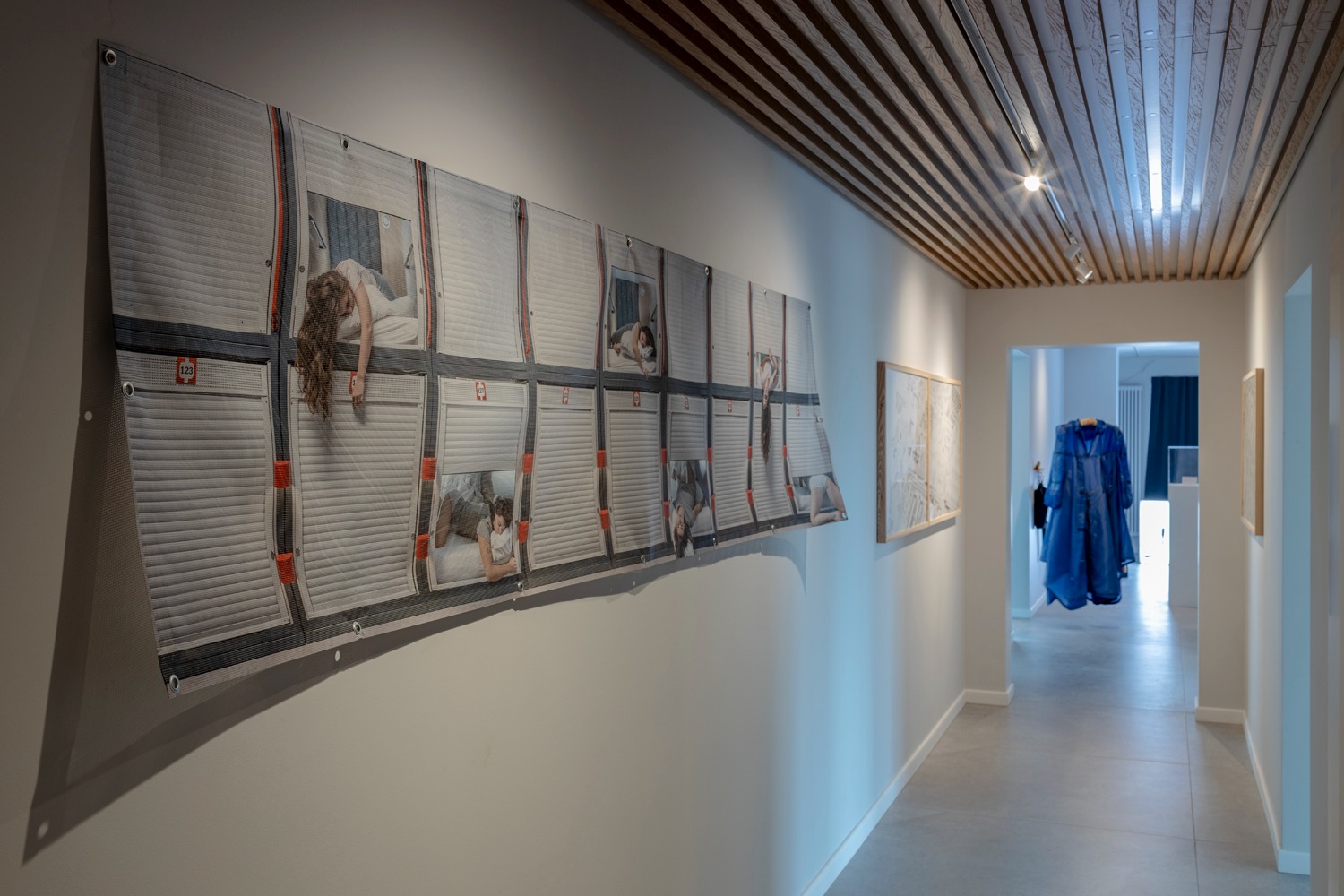 Why Quit (Karolina Balcer & Iwona Ogrodzka). Compression, 2020, digital print, mesh grid, 300x74, courtesy of the artists
Izabela Olesińska. Supermarket 2, 3, 4, 2021, 3 drawings, pencil on paper, 70x100, Krupa Art Foundation Collection, Poland
Izabela Olesińska. Supermarket 2, 3, 4, 2021, 3 drawings, pencil on paper, 70x100, Krupa Art Foundation Collection, Poland
Meryem Bayram. AZOBé, performance, installation, 5 hard wooden beams, variable dimensions, courtesy of the artist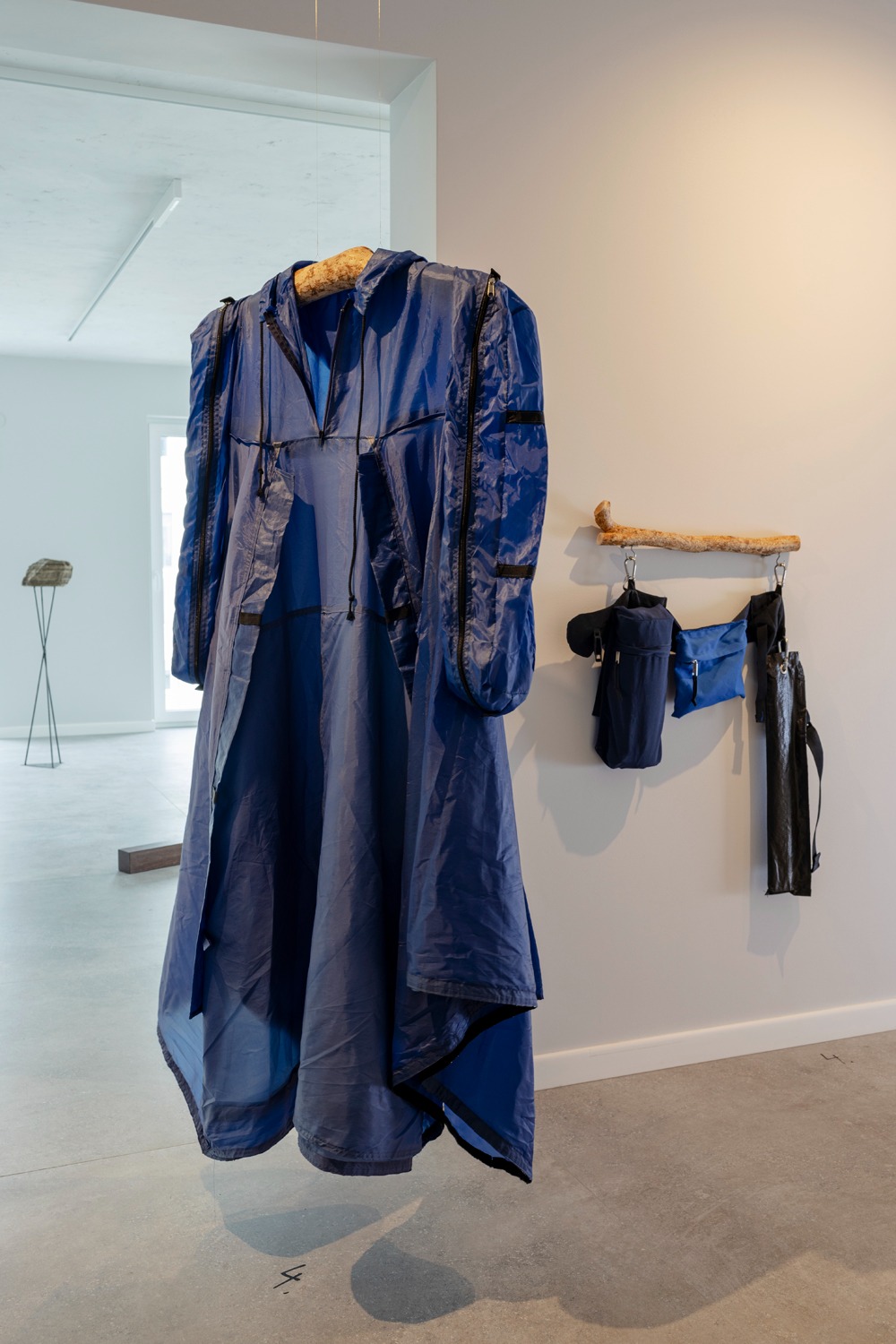 Meryem Bayram. AZOBé, performance, installation, 5 hard wooden beams, variable dimensions, courtesy of the artist
Meryem Bayram. AZOBé, performance, installation, 5 hard wooden beams, variable dimensions, courtesy of the artist
Meryem Bayram. AZOBé, performance, installation, 5 hard wooden beams, variable dimensions, courtesy of the artist
Meryem Bayram. AZOBé, performance, installation, 5 hard wooden beams, variable dimensions, courtesy of the artist
Meryem Bayram. AZOBé, performance, installation, 5 hard wooden beams, variable dimensions, courtesy of the artist
Meryem Bayram. AZOBé, performance, installation, 5 hard wooden beams, variable dimensions, courtesy of the artist
Meryem Bayram. AZOBé, performance, installation, 5 hard wooden beams, variable dimensions, courtesy of the artist
Meryem Bayram. AZOBé, performance, installation, 5 hard wooden beams, variable dimensions, courtesy of the artist
Meryem Bayram. AZOBé, performance, installation, 5 hard wooden beams, variable dimensions, courtesy of the artist
Meryem Bayram. AZOBé, performance, installation, 5 hard wooden beams, variable dimensions, courtesy of the artist
Meryem Bayram. AZOBé, performance, installation, 5 hard wooden beams, variable dimensions, courtesy of the artist
Meryem Bayram. AZOBé, performance, installation, 5 hard wooden beams, variable dimensions, courtesy of the artist
Sebastian Milewski. Crossing the railroad bridge in Toruń, oil on canvas, 220x175, courtesy of the artist
Sebastian Milewski. Pilgrimage, 2020, installation, video, 02:19:29, courtesy of the artist
Hadrien Loumaye. Untitled, 2023, acrylic on canvas, 200x180, courtesy of the artist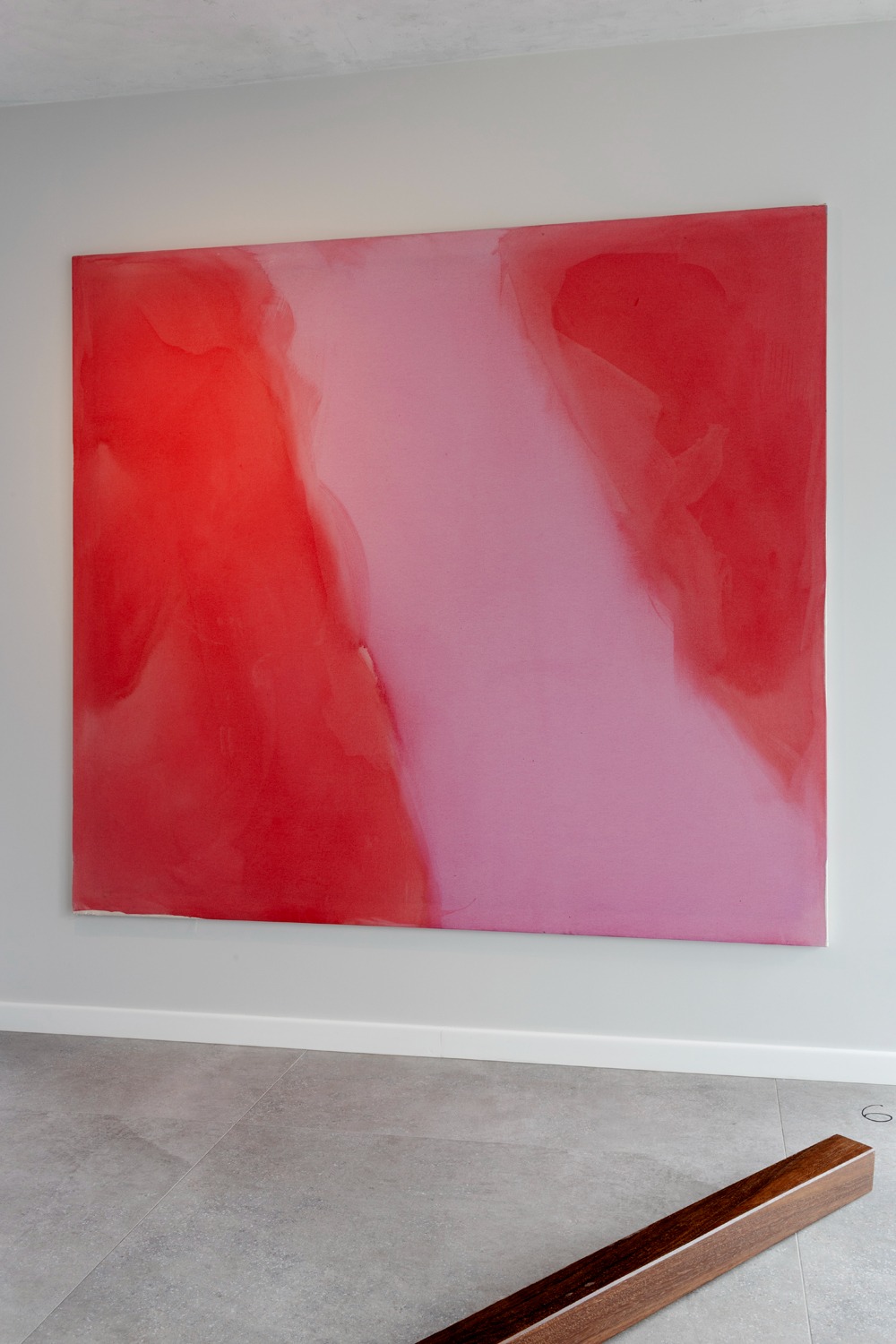 Hadrien Loumaye. Landscape, 2022, series of drawings, charcoal on paper, 112,5x77, courtesy of the artist
Meryem Bayram. AZOBé, performance, installation, 5 hard wooden beams, variable dimensions, courtesy of the artist
Antti Auvinen. Liminal Material Cuture, 2018, photography, research, found objects, 4 digital prints, 50x65, and 80x60, courtesy of the artist
Antti Auvinen. Liminal Material Cuture, 2018, photography, research, found objects, 4 digital prints, 50x65, and 80x60, courtesy of the artist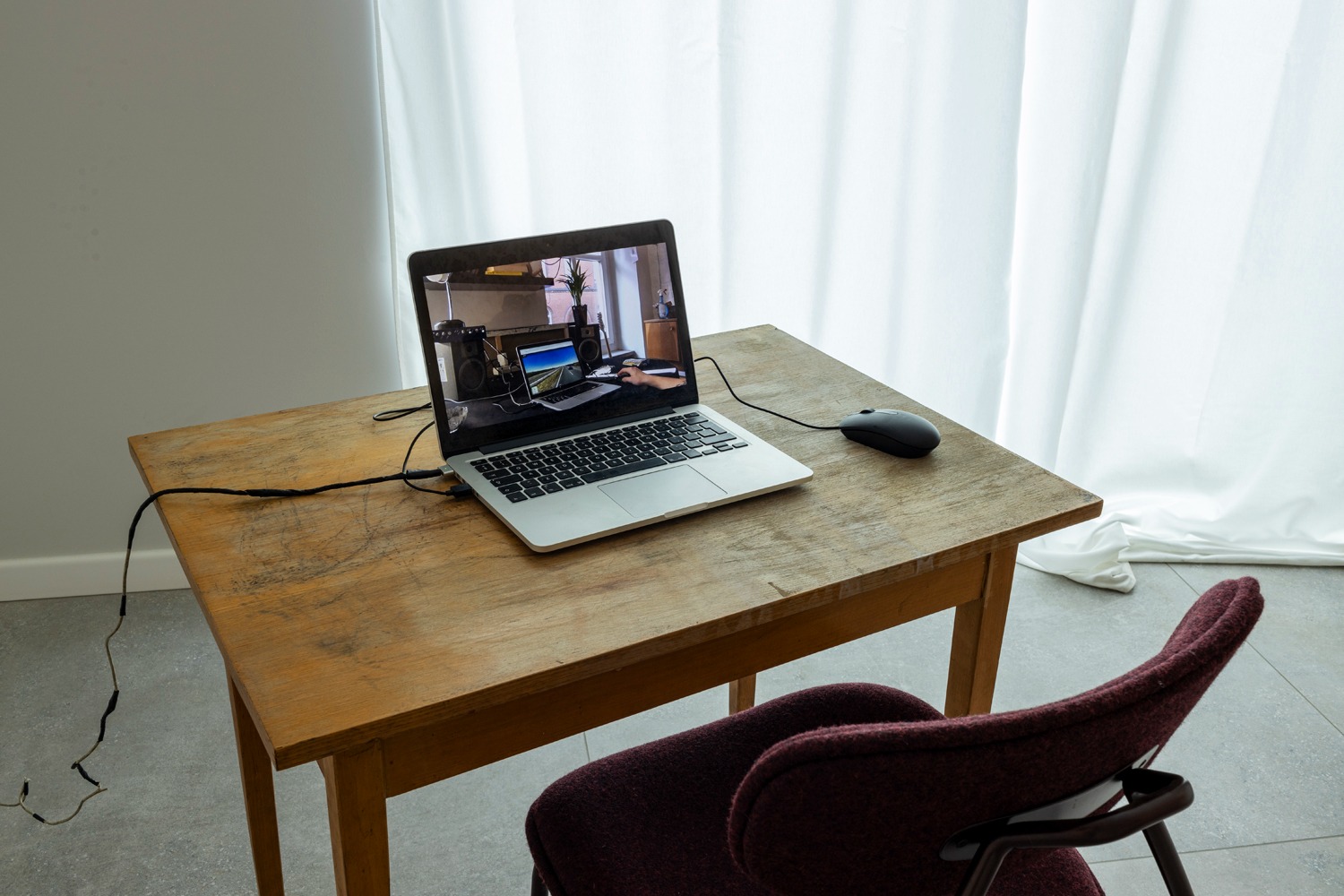 Łukasz Stokłosa. Rome, 2020, 40x50, courtesy of the artist
Łukasz Stokłosa. Rome, 2020, 40x50, courtesy of the artist
Works by Veronika Ivashkevich
Work by Veronika Ivashkevich
Work by Veronika Ivashkevich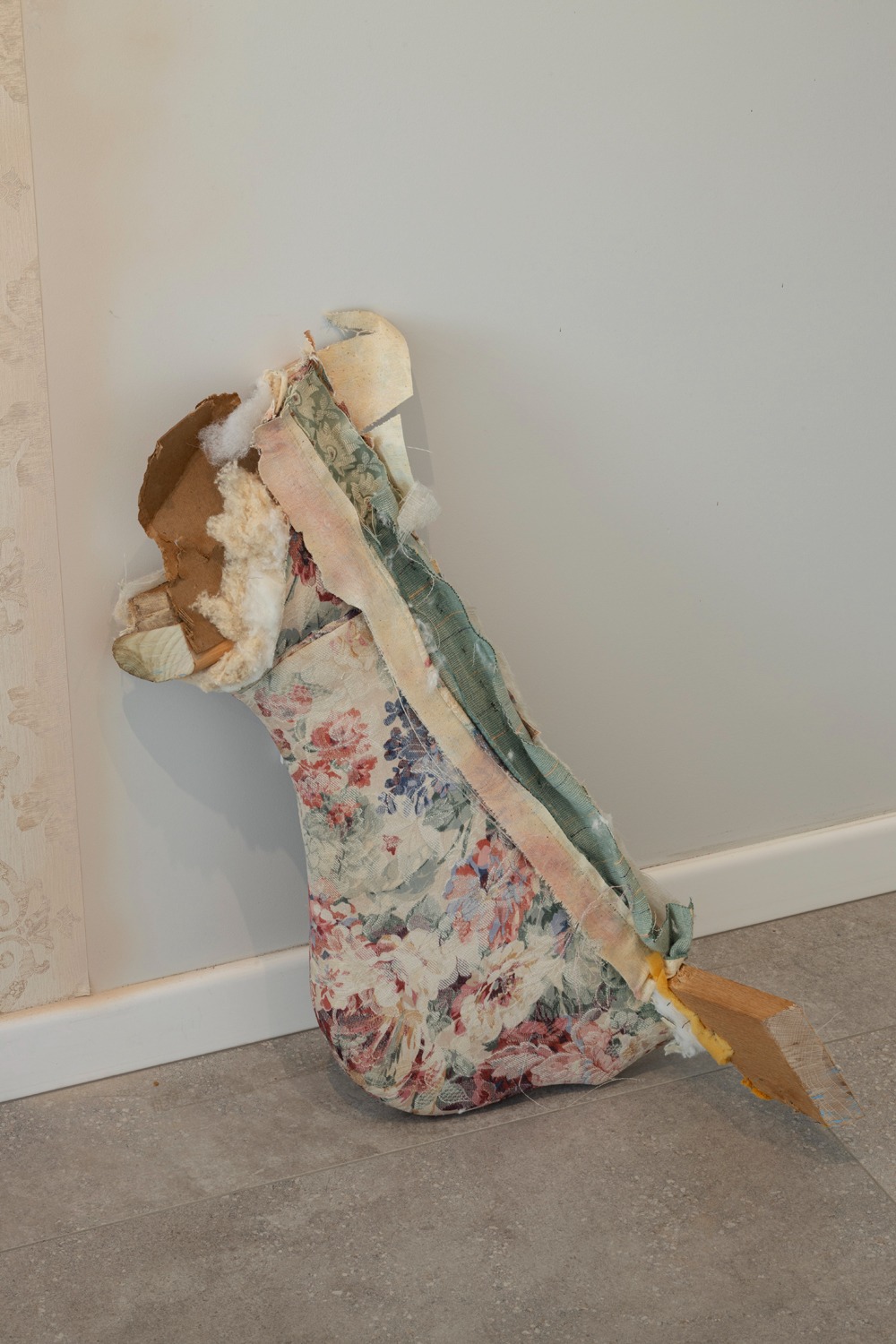 Work by Veronika Ivashkevich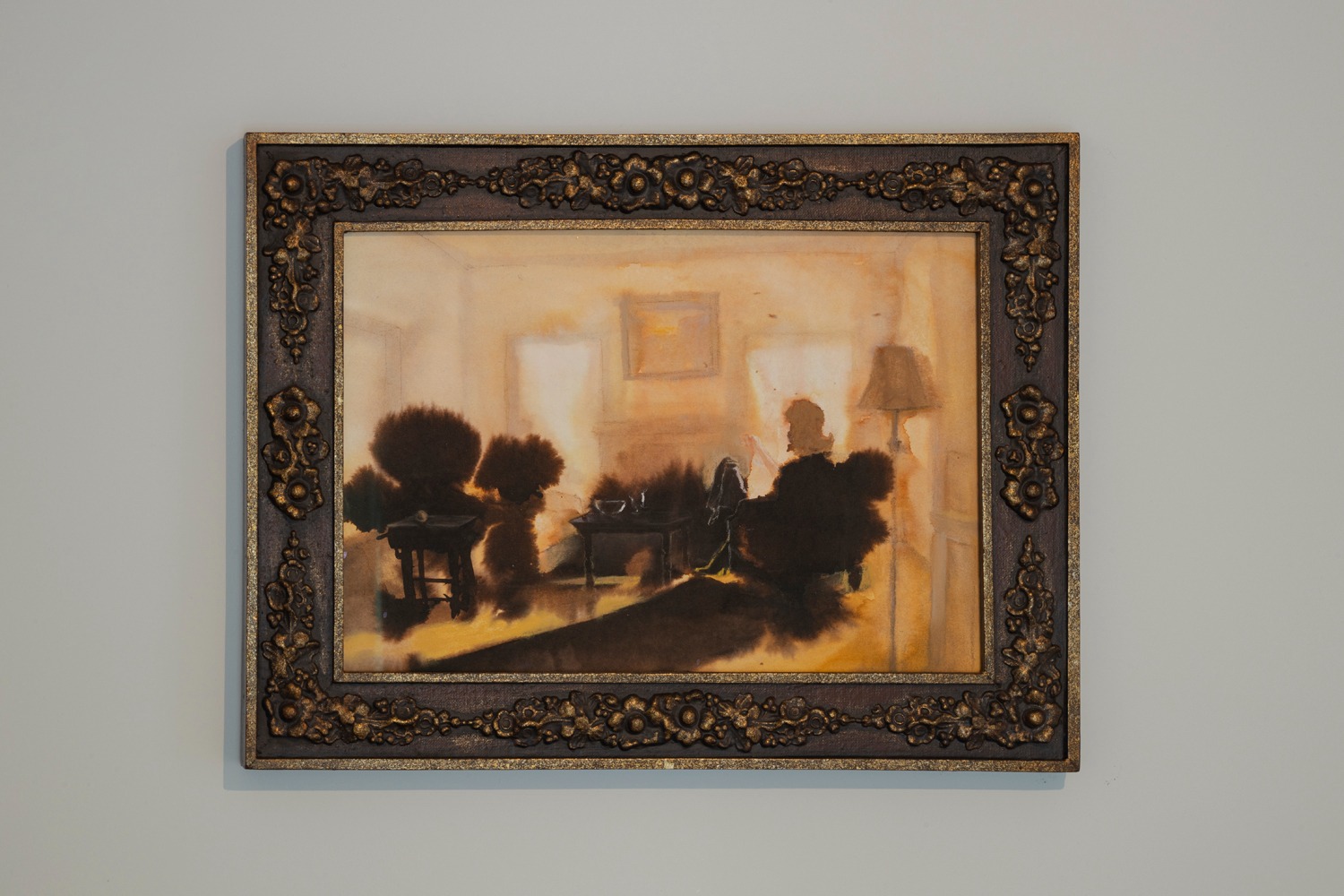 Work by Veronika Ivashkevich
Angyvir Padilla. Home Both Contains Us and Is Within Us, 2020, video, 0:09:44, courtesy of the artist; La Piedra Movediza de Tandil (The Moving Stone of Tandil), 2017, wallpaper poster print, 84x119, courtesy of the artist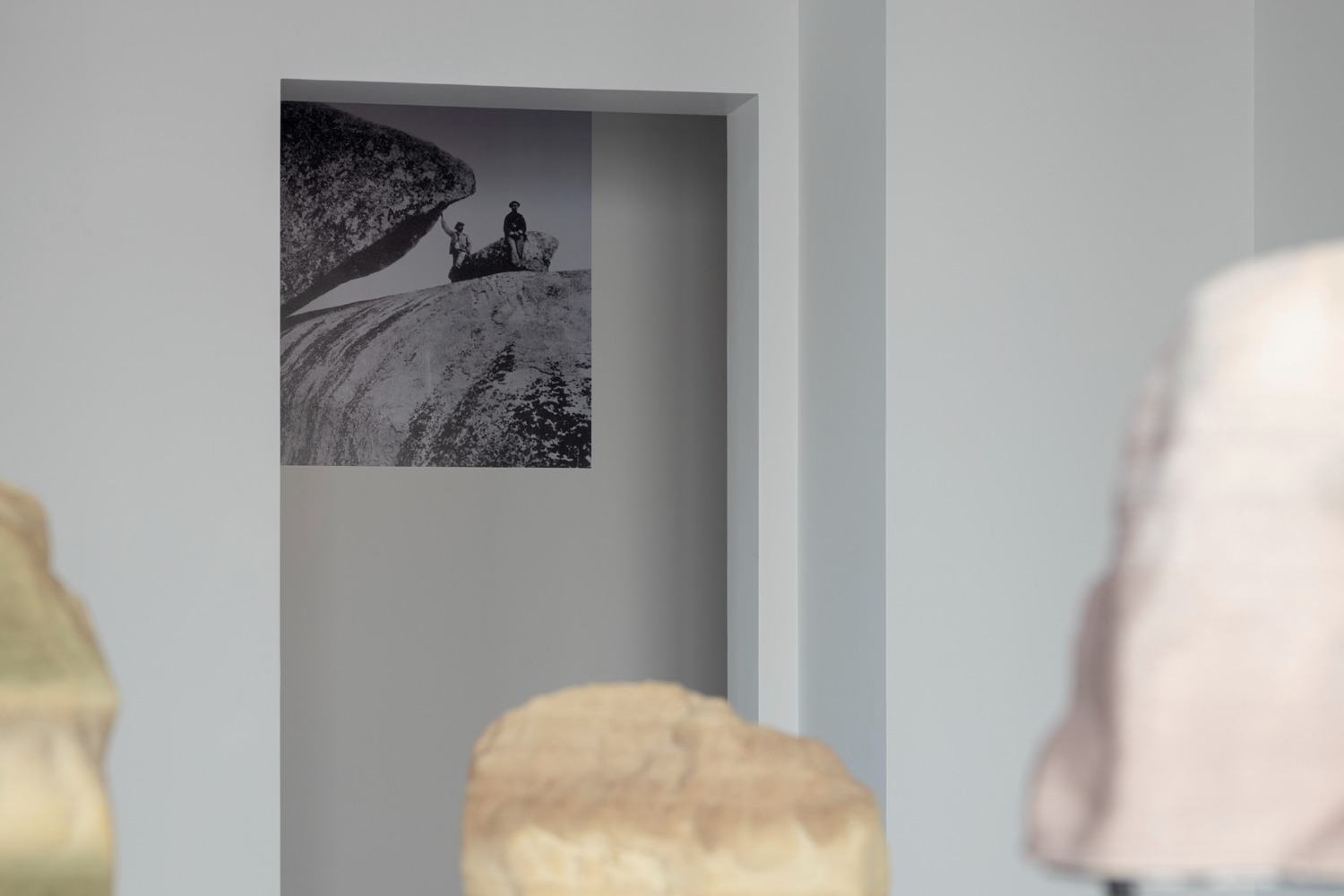 Angyvir Padilla. Home. Las Piedras del Avila (Avila Stones), 2021, 3D printing of ceramics with steel plinths, variable dimensions, courtesy of the artist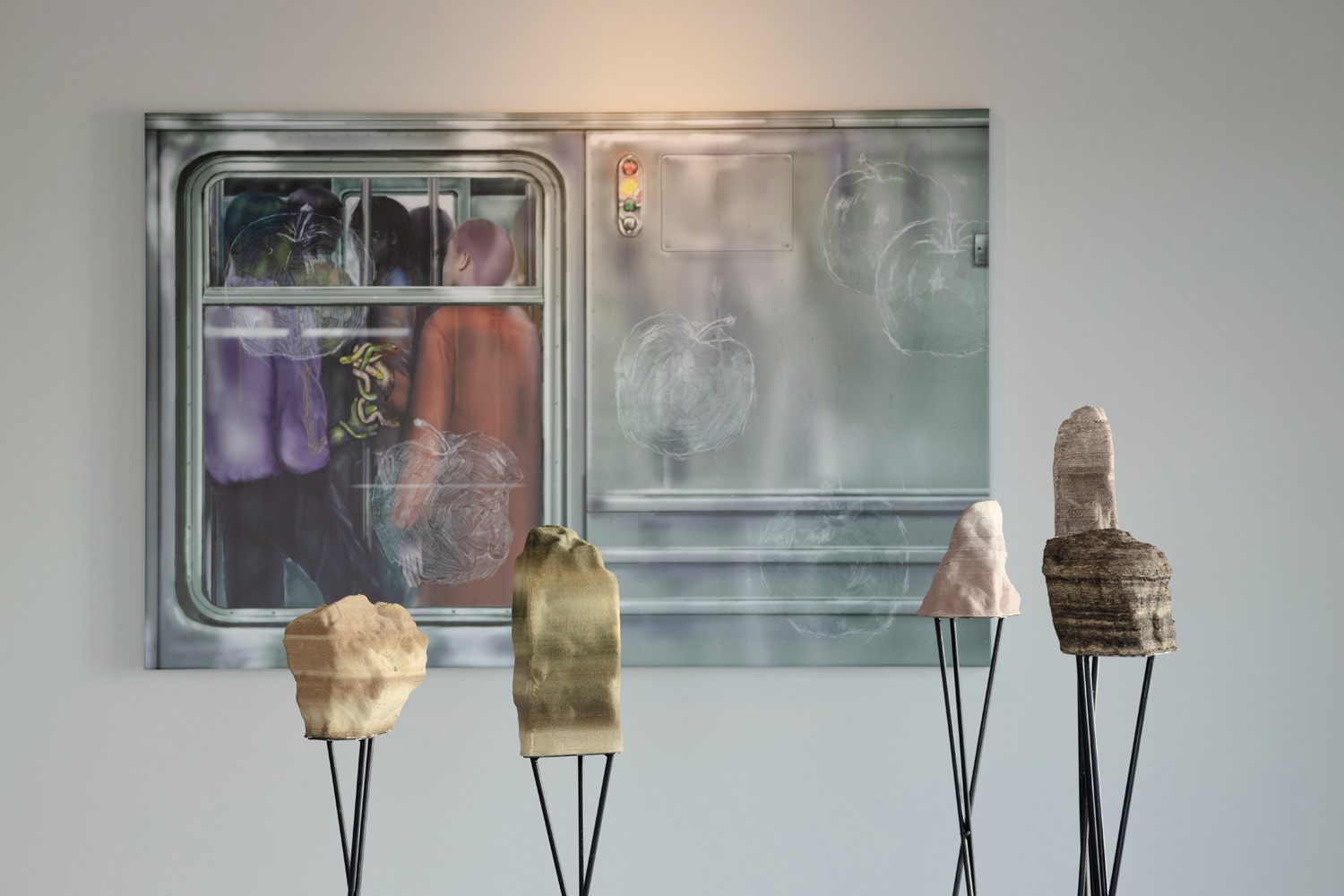 Angyvir Padilla. Home. Las Piedras del Avila (Avila Stones), 2021, 3D printing of ceramics with steel plinths, variable dimensions, courtesy of the artist
Angyvir Padilla. Home. Las Piedras del Avila (Avila Stones), 2021, 3D printing of ceramics with steel plinths, variable dimensions, courtesy of the artist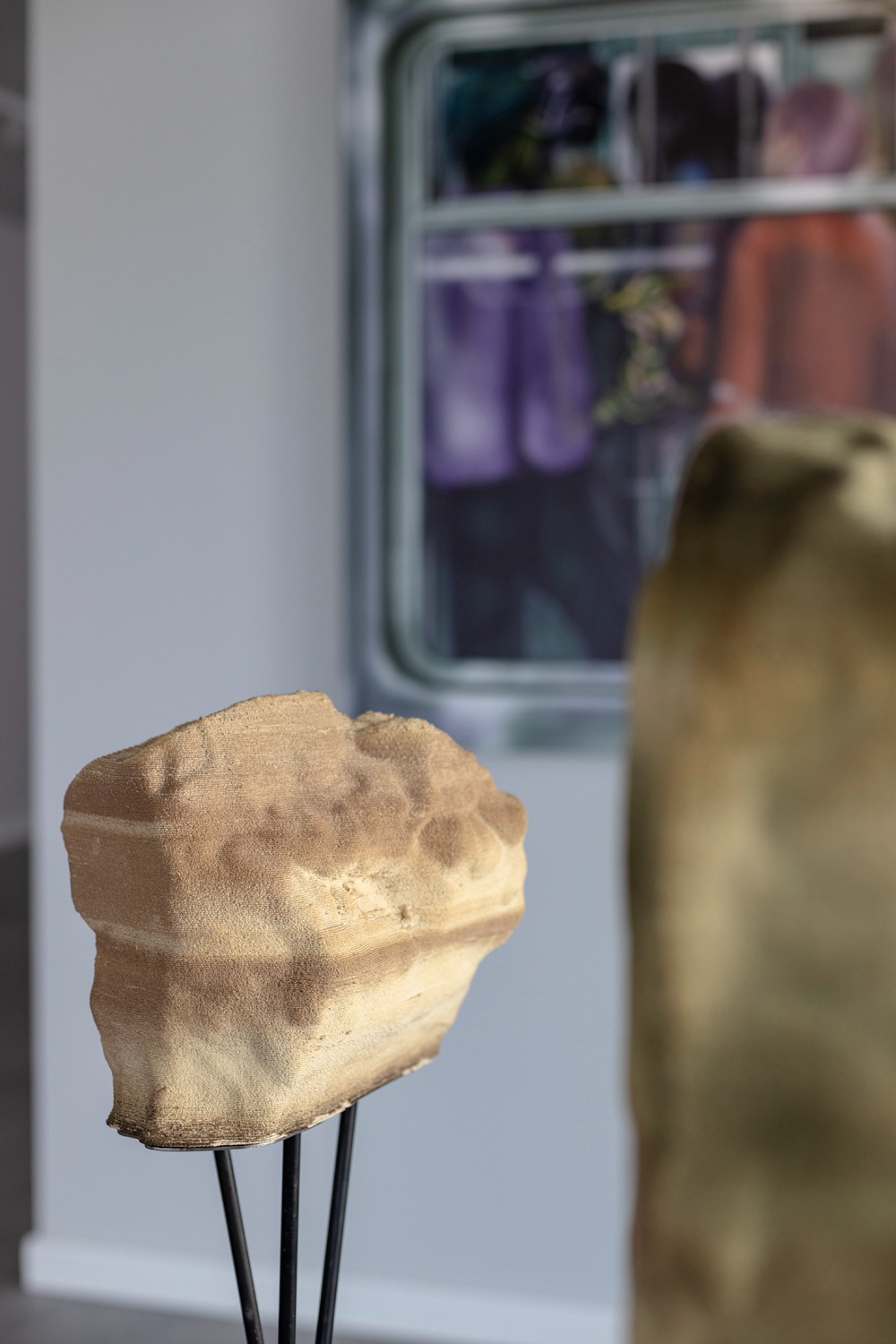 Videowork b Iván Argote
Alicja Pakosz. Business Trip, 2021, oil on canvas, 130x100, private collection, Warsaw
Iza Opiełka. Memo, 2023, acrylic on canvas, 170x130, courtesy of the artist; Blue Zone, 2023, acrylic on canvas, 170x130, courtesy of the artist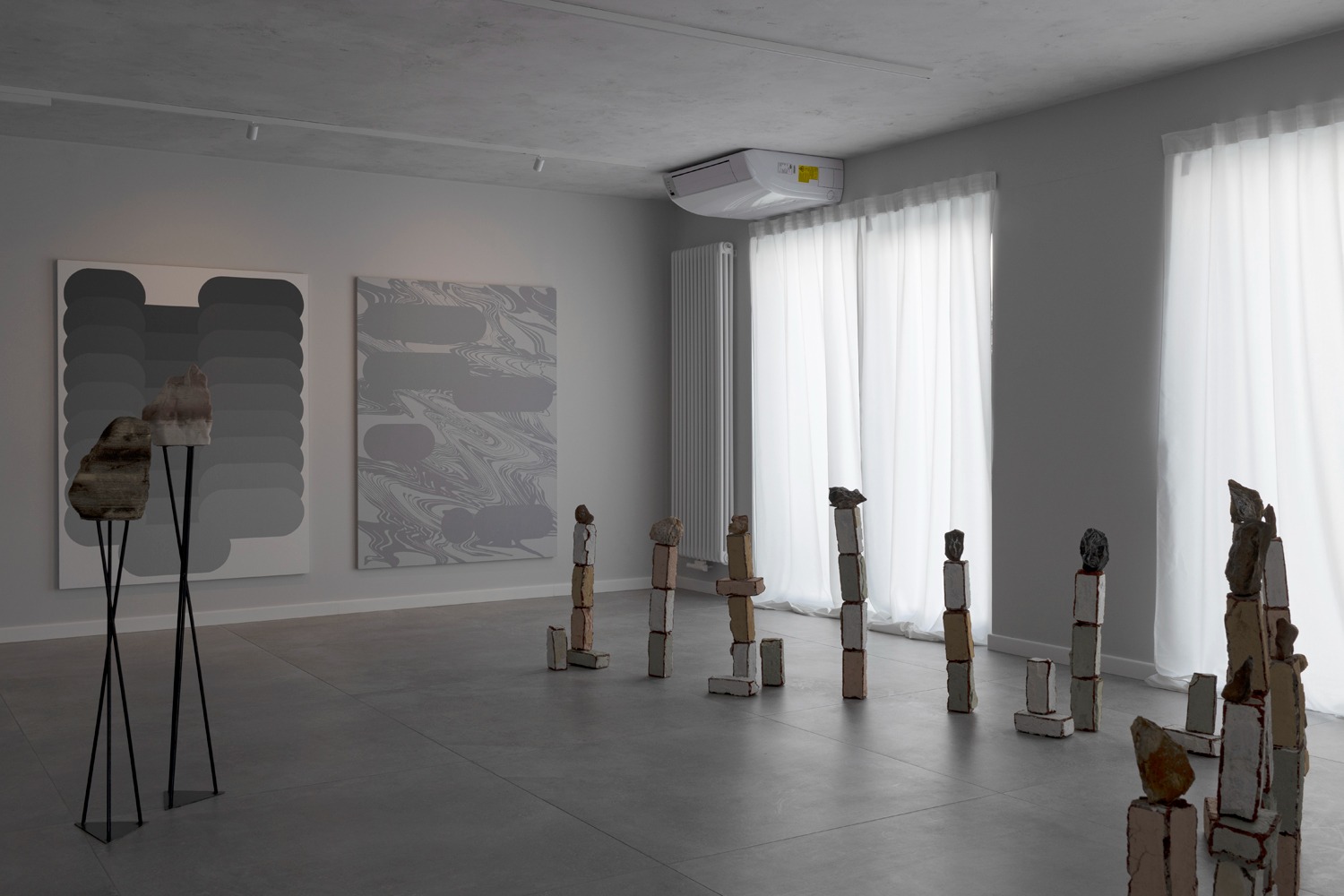 Iza Opiełka. Memo, 2023, acrylic on canvas, 170x130, courtesy of the artist; Blue Zone, 2023, acrylic on canvas, 170x130, courtesy of the artist Aurélie Belair. Manque, 2022, acrylic on stone, clay on brick, variable dimensions, courtesy of the artist
Exhibition view
Aurélie Belair. Manque, 2022, acrylic on stone, clay on brick, variable dimensions, courtesy of the artist
Aurélie Belair. Manque, 2022, acrylic on stone, clay on brick, variable dimensions, courtesy of the artist
Aurélie Belair. NOU, 2021, 3-channels video with sound, 16/9, 0:03:56, with the support of the SPW, courtesy of the artist
Karolina Majewska. From the series Non-places, 2013-2014, 8 inkjet prints, 30x30, 50x70, and 100x70, courtesy of the artist Angyvir Padilla.Las Piedras del Avila (Avila Stones), 2021, 3D printing of ceramics with steel plinths, variable dimensions, courtesy of the artist Angyvir Padilla. Las Piedras del Avila (Avila Stones), 2021, 3D printing of ceramics with steel plinths, variable dimensions, courtesy of the artist
Karolina Majewska. From the series Non-places, 2013-2014, 8 inkjet prints, 30x30, 50x70, and 100x70, courtesy of the artist
Karolina Majewska. From the series Non-places, 2013-2014, 8 inkjet prints, 30x30, 50x70, and 100x70, courtesy of the artist
Katrīna Neiburga. Press House, 2012, documentary installation on 3 screens, 00:26:27, courtesy of the artist
Anton Karyuk. Empire Collapsed, 2022, 40 from the edition of 81 printed passports, courtesy of the artist
Anton Karyuk. Empire Collapsed, 2022, 40 from the edition of 81 printed passports, courtesy of the artist Justina Vilčinskaitė and Dovilė Aleksandravičiūtė.SAD Moss, 2020, lightbox, moss, plexiglas, courtesy of the artists Justina Vilčinskaitė and Dovilė Aleksandravičiūtė. SAD Moss, 2020, lightbox, moss, plexiglas, courtesy of the artists / As part of Restored but Bored – an ongoing research project by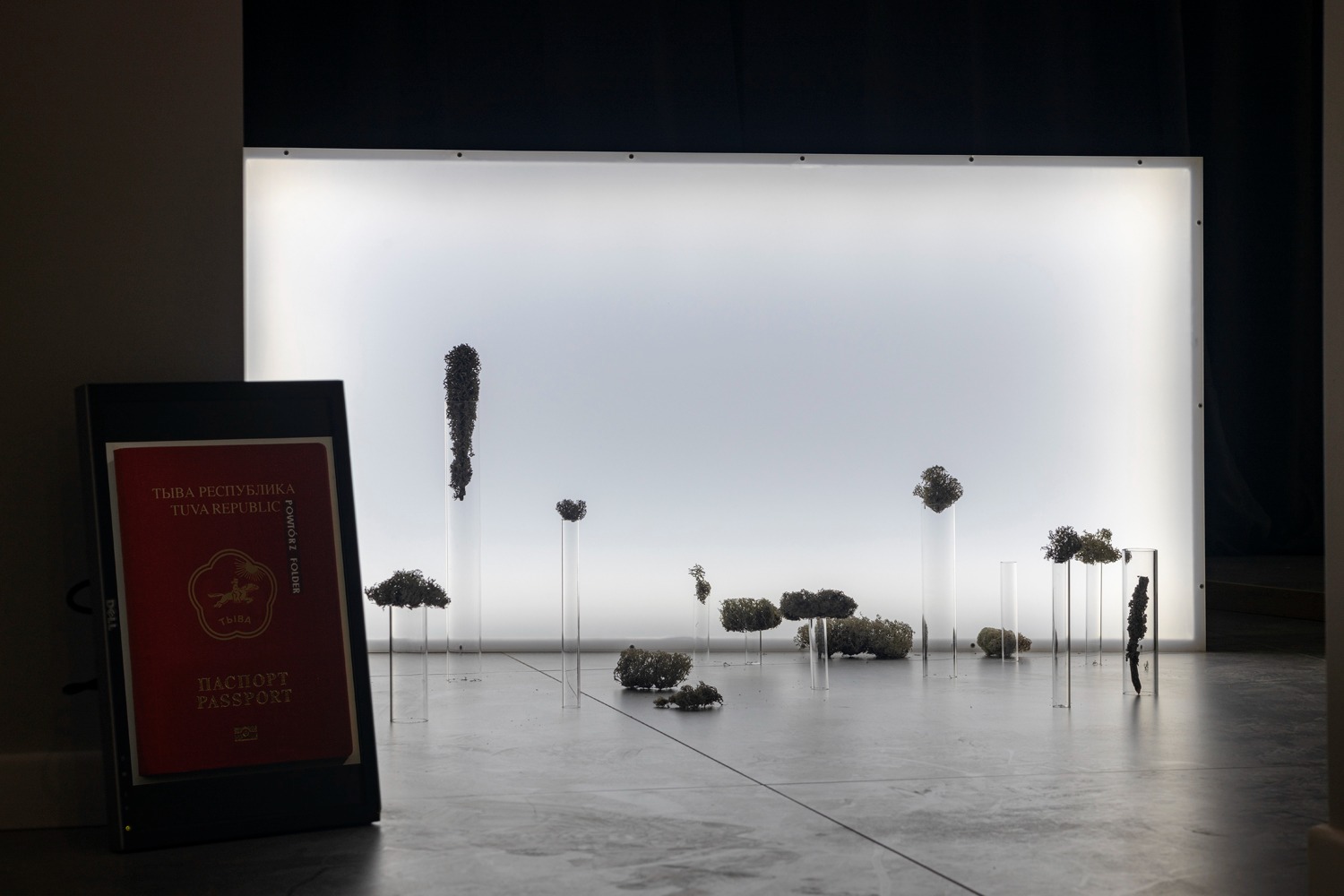 Justina Vilčinskaitė and Dovilė Aleksandravičiūtė. SAD Moss, 2020, lightbox, moss, plexiglas, courtesy of the artists / As part of Restored but Bored – an ongoing research project by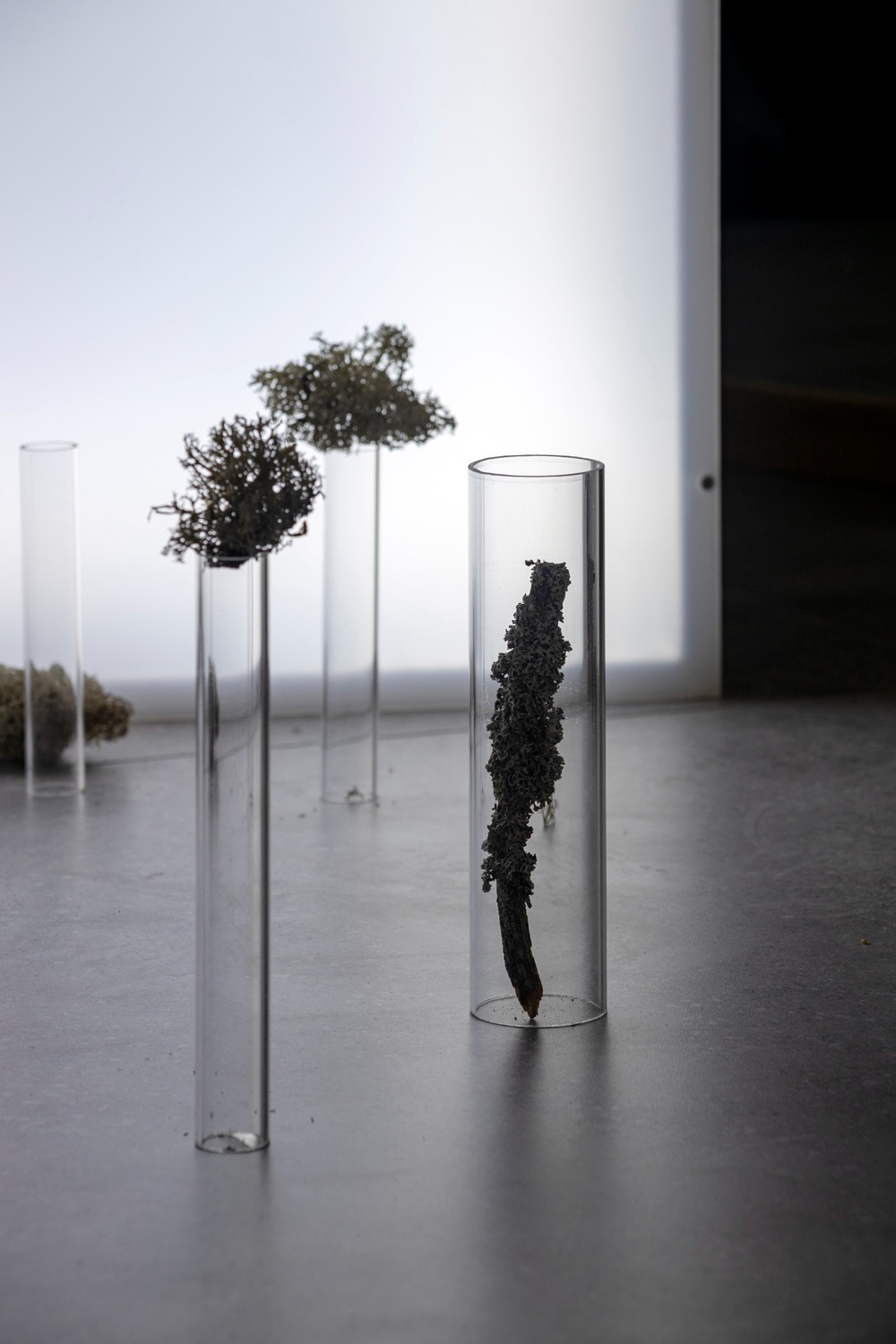 Aleksander Baszyński. The Man Who Burned the Palm Tree, 2023, oil on canvas, 220x125, courtesy of the artist
Artists: Dovilė Aleksandravičiūtė & Justina Vilčinskaitė, Antti Auvinen, Iván Argote, Aleksander Baszyński, Meryem Bayram, Aurélie Belair, Louisa Gagliardi, Veronika Ivashkevich, Anton Karyuk, Anni Laakso, Hadrien Loumaye, Karolina Majewska, Sebastian Milewski, Katrīna Neiburga, Izabela Olesińska, Iza Opiełka, Angyvir Padilla, Alicja Pakosz, Łukasz Stokłosa, Why Quit (Karolina Balcer & Iwona Ogrodzka)
Curator: Natalia Barczyńska
Address: Krupa Gallery, Księcia Witolda 48/70, 50-203 Wrocław, Poland