Photoreport: The opening of the Baltic Triennial 13 in Vilnius
15/05/2018
Photos: CAC, Vilnius / Andrej Vasilenko
Last weekend, on May 11 and 12, BT13 launched its first chapter - the exhibition GIVE UP THE GHOST - at Contemporary Art Centre (CAC) in Vilnius with an evening of performances followed by a public programme on Saturday.
Baltic Triennial 13 is characterised by a shared concern: what does it mean to belong at a time of fractured identities? The topic has been proposed by Vincent Honoré, the Artistic Director of BT13. BT13 – GIVE UP THE GHOST unfolds through and with this very question, careful not to offer a single or illustrative response. Instead, it opts for a collective vision of what is at stake: independence and dependency—and everything that lies in between—to territories, cultures, classes, histories, bodies and forms.
The exhibition in Vilnius, set within an ambitious architectural intervention designed by architect Diogo Passarinho, and which considerably changes the institution by opening it up and reconfi guring the entire space, tackles the concept of belonging by bringing together unstable territories and bodies.
A large number of works have been commissioned especially for the exhibition: Anna Hulačová creates a monument in the form of a fountain; Dora Budor takes over the space surrounding the terrace and turns it into a futuristic desolate landscape inhabited by animatronic birds; Augustas Serapinas has worked with a local community to address the heritage of the nuclear industry; Sanya Kantarovsky premieres a group of new, unique monotypes; Daiga Grantina has created a large group of sculptures; Melvin Edwards revisits one of their iconic barbed wire pieces from the 1970s; Laure Prouvost creates an immersive installation in the form of a landscape; Pakui Hardware produce new works addressing technology and human perception; Ieva Rojūtė installs two new murals; Michael E. Smith infi ltrates the space with sculptures and videos; Caroline Achaintre produces large-scale new sculptures, and Katja Novitskova continues her exploration of the human condition in an age of accelerating technological advancement through a new set of assemblages. These commissions are accompanied by loans, shown for the first time in Vilnius, of important works by: Darja Bajagić, Nina Beier, Huma Bhabha, Miriam Cahn, Jayne Cortez, Melvin Edwards, Pierre Huyghe, E'wao Kagoshima, Ella Kruglyanskaya, Max Hooper Schneider, Anu Põder and Rachel Rose.
The Baltic Triennial has historically taken place at the CAC Vilnius only. For its 13th edition, it is - for the first time - organised by and take place in Lithuania, Estonia (opening on June 29th) and Latvia (opening on September 21st), taking the form of three distinct chapters.
Have a look at photo reportage from the BT13 opening events.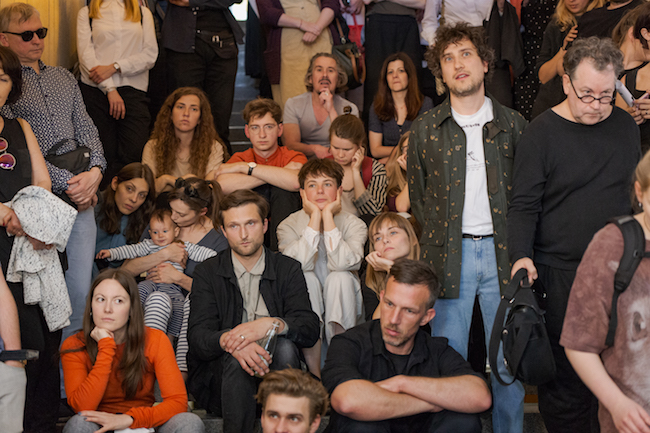 Adam Christensen performing at the opening of BT13 at CAC Vilnius, May 11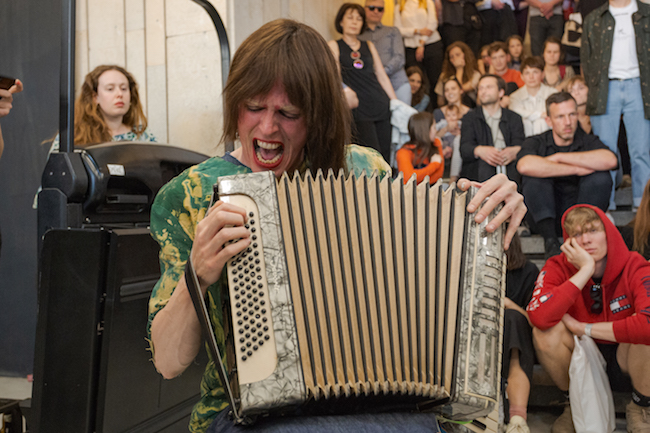 Adam Christensen performing at the opening of BT13 at CAC Vilnius, May 11

Adam Christensen performing at the opening of BT13 at CAC Vilnius, May 11

Adam Christensen performing at the opening of BT13 at CAC Vilnius, May 11

The opening of BT13 at CAC, 11 May

Anton Lukoszevieze performing at the opening of BT13 at CAC Vilnius, 12 May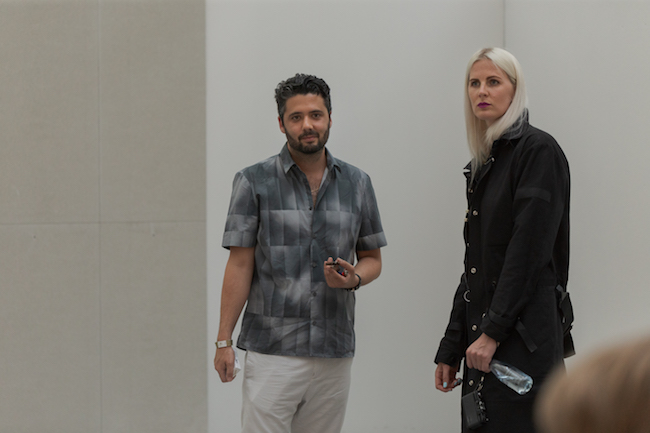 Architect Diogo Passarinho (left) and CCA Estonia director Maria Arusoo (right) at the opening of BT13, 11 May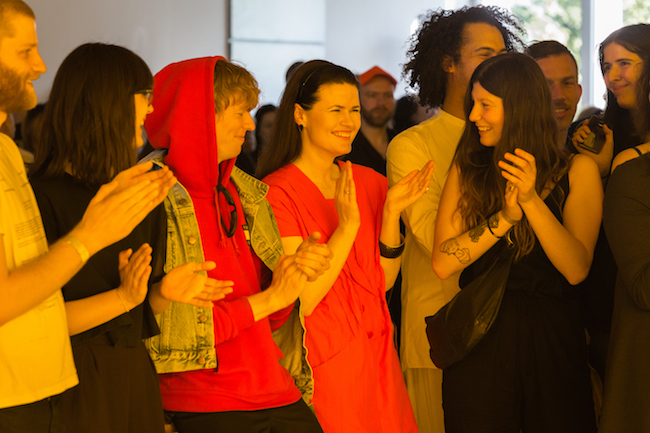 Curators Neringa Bumblienė (middle), Canan Batur (right) at the opening of BT13 at CAC, 11 May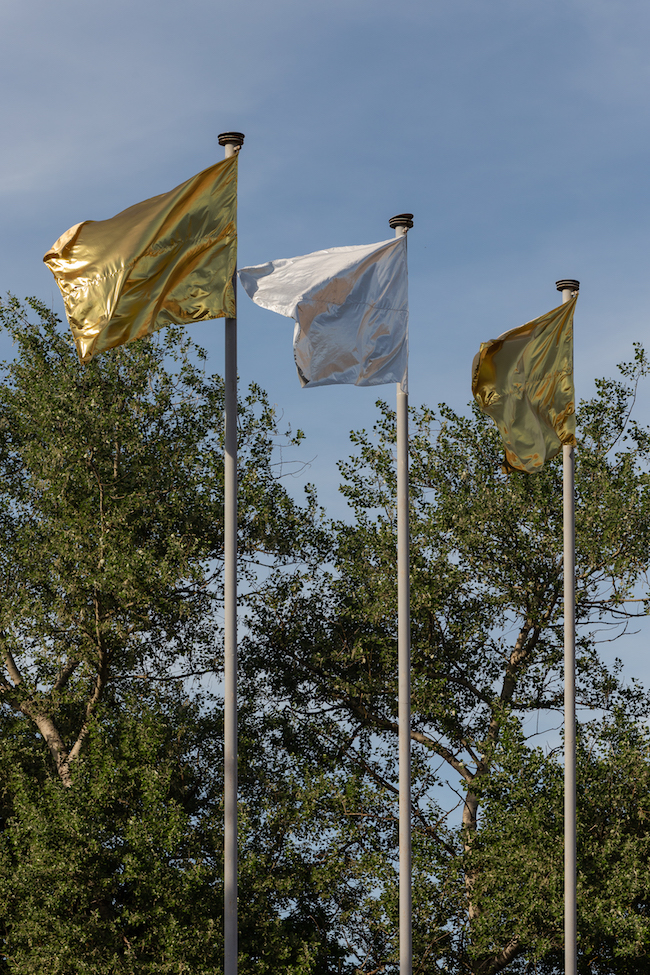 Flags by architect Diogo Passarinho BT13 at CAC, Vilnius

Ieva Rojūtė's workshop at the opening of BT13 at CAC, Vilnius, 12 May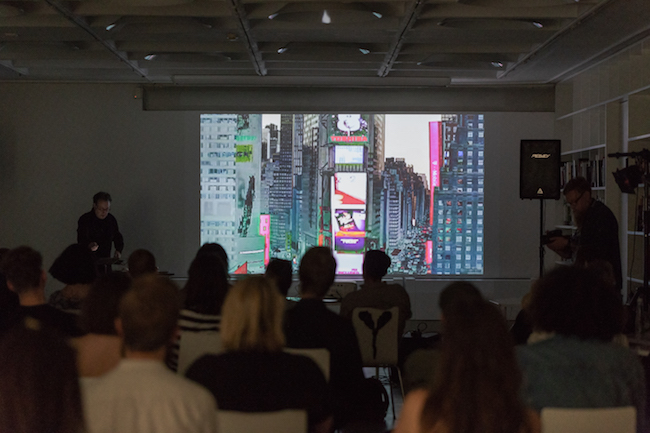 Anton Lukoszevieze performing at the opening of BT13 at CAC Vilnius, 12 May

Ieva Rojūtė's workshop at the opening of BT13 at CAC, Vilnius, 12 May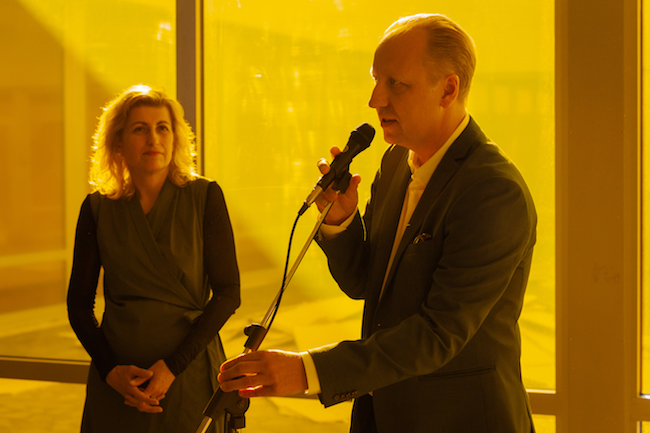 Kęstutis Kuizinas and Liana Ruokytė-Johnson. Welcome speech at the opening of BT13, 11 May

Liana Ruokytė-Johnson. Welcome speech at the opening of BT13, 11 May

Liv Wynter performing LAUGH TRACK at the opening of BT13 at CAC, 11 May

Liv Wynter performing LAUGH TRACK at the opening of BT13 at CAC, 11 May

The opening of BT13 at CAC, 11 May

Ieva Rojūtė's workshop at the opening of BT13 at CAC, Vilnius, 12 May

The opening of BT13 at CAC, 11 May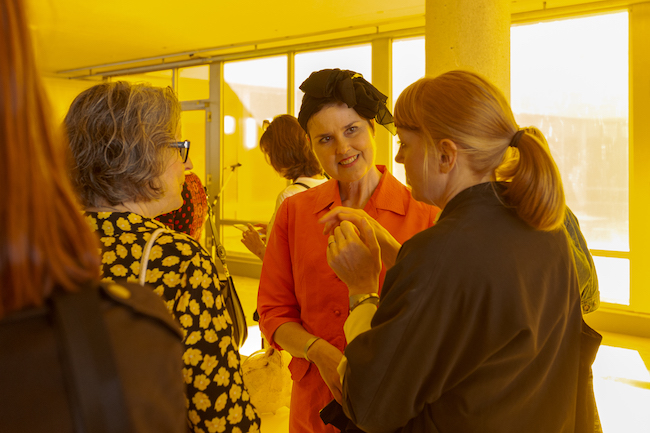 The opening of BT13 at CAC, 11 May

The opening of BT13 at CAC, 11 May

The opening of BT13 at CAC, 11 May

The opening of BT13 at CAC, 11 May

The opening of BT13 at CAC, 11 May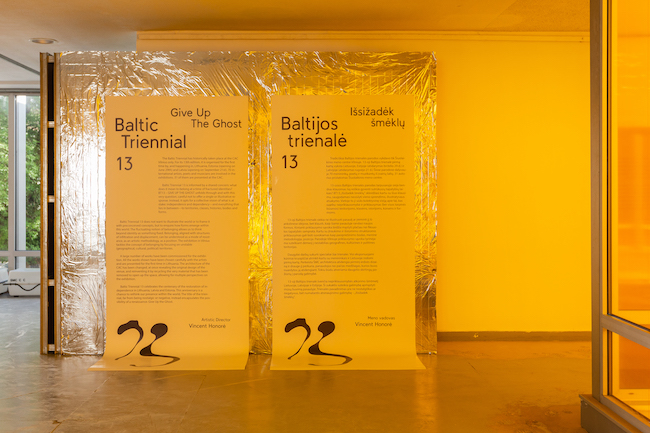 The opening of BT13 at CAC, 11 May

The work of Korakrit Arunanondchai at the opening of BT13 at CAC, 11 May

The works of Anu Põder at the opening of BT13 at CAC Vilnius, 11 May

The works of Evgeny Antufiev at the opening of BT13 at CAC, 11 May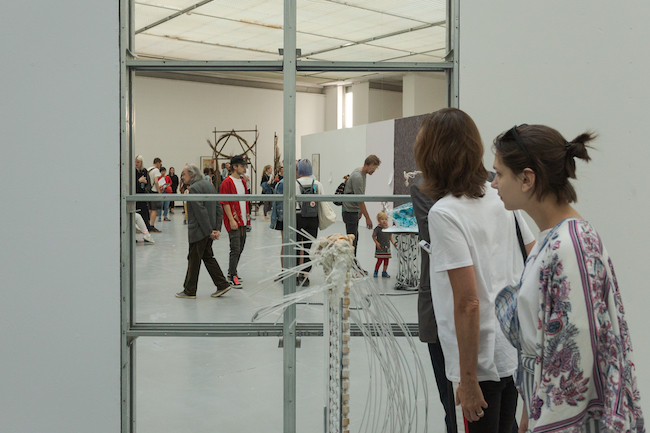 The works of Katja Novitskova, E'wao Kagoshima and Daina Grantina, opening of BT13, 11 May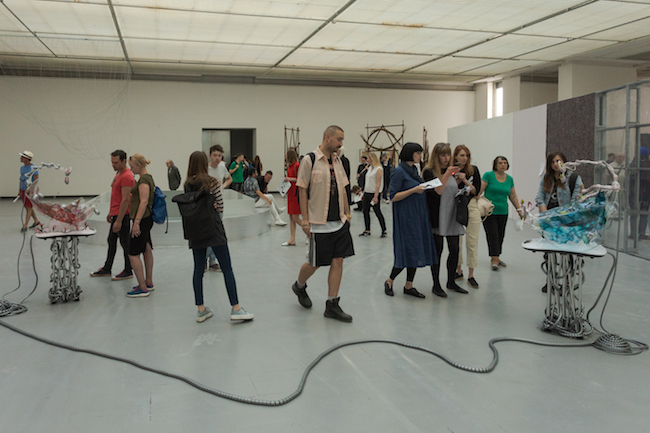 The works of Katja Novitskova, Melvin Edwards and E'wao Kagoshima, opening of BT13, 11 May

The works of Laure Prouvost, opening of BT13, 11 May

The works of Laure Prouvost, opening of BT13, 11 May

The works of Sanya Kantarovsky, opening of BT13, 11 May

Vincent Honoré at the opening of BT13 at CAC, 11 May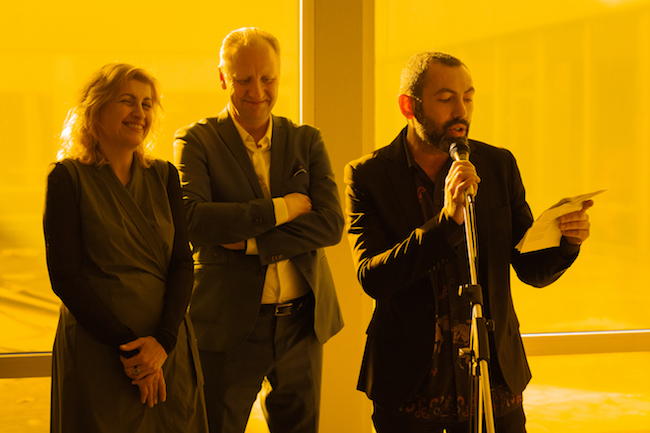 Vincent Honoré, Kęstutis Kuizinas and Liana Ruokytė-Johnson. Welcome speech,11 May

Welcome speech at the opening of BT13 at CAC, Vilnius, 11 May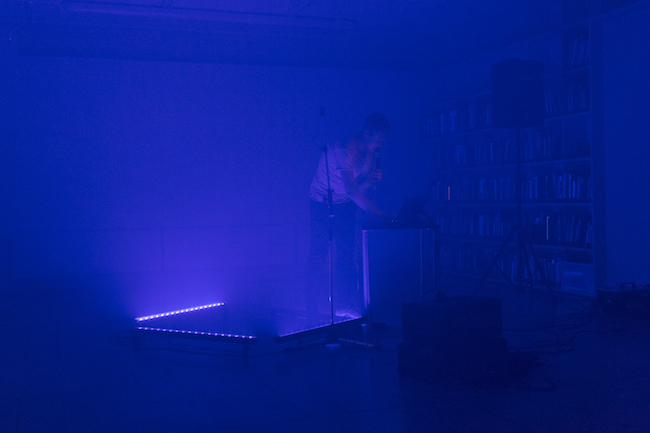 Žygimantas Kudirka performing at the opening of BT13, 12 May

Žygimantas Kudirka performing at the opening of BT13, 12 May

Žygimantas Kudirka performing at the opening of BT13, 12 May

Anton Lukoszevieze performing at the opening of BT13 at CAC Vilnius, 12 May

The opening of BT13 at CAC, 11 May

The work of Pierre Huyghe at the opening of BT13 at CAC, 11 May