Art Cologne 2019: highlights
Art Cologne 2019: highlights

08/04/2019
From April 11 to 14, one of Europe's most prestigious, oldest and important art fairs will take place – Art Cologne (Kunstmarkt Köln), established in 1967 by Hein Stünke and Rudolf Zwirner. Its current director, Daniel Hug, has said that it is a fair that focuses on progressive art: '[…] I like the idea of art being progressive. I think it's the intention behind modernism and also conceptual art and contemporary art practices.' This year there will be 176 galleries from 24 countries participating, all of them featuring art scene processes and its notable figures from the mid-20th century onward. A celebrated characteristic of Art Cologne is the fact that along with the so-called blue-chip galleries, newer and less well-known establishments are also strongly represented.
The following is Arterritory.com's selection of must-see events, projects, exhibits and discussions taking place at Art Cologne 2019.
ARCHIVIO CONZ SPECIAL EXHIBITION
Selected works and editions from the Francesco Conz collection
Entrance South

Dick Higgins, Robert Watts. Fun with Fluxus, 1984, 1987. Silkscreen, paint, metal bullets on plywood, 70.6 × 60.5 × 3 cm. Photo: Giorgia Palmisano. Courtesy of Archivio Conz, Berlin
Italian publisher Francesco Conz (1935-2010) was an unusual art collector. For more than 30 years he worked with numerous avant-garde movements of the 20th century, including Viennese Actionism, ZAJ, Lettrisme, Concrete Poetry, Visual Poetry, Sound Poetry and Gorgona. For the artists, he was both a catalyst and a producer who worked and lived with them.
Conz's collection, which is now housed in Berlin, encompasses more than 3,000 pieces by more than 150 artists; one area of focus is editions and prints. Under the publishing title of Edizioni Conz, Conz published hundreds of editions, books and artist portfolios. Parts of the collection, as well as documents, photographs, and a 40-metre-long edition by Eric Anderson, will be exhibited on a stage-like installation located at Entrance South of Art Cologne.
THE FALLEN SKY BY ILYA & EMILIA KABAKOV
Piazza of Art Cologne
Ilya & Emilia Kabakov, "The Fallen Sky", 2006, oil on polyester, steel, 800 x 700 x 20 cm. Courtesy Deweer Gallery, Zwevegem and Galerie Brigitte Schenk, Cologne, © VG Bild-Kunst, Bonn 2019.
Created in 2006, the installation The Fallen Sky by Ilya and Emilia Kabakov represents the idea of heaven on earth. It's based on an emotionally romantic tale about a Russian pilot who lived in the Czech city of Velke Slavizy and who had decorated one of the upper-floor rooms of his house to remind him of the sky during all kinds of weather – sun-filled, cloudy, and in the throws of a storm. But the windstorm that will come on April 10 will break this decoration into pieces, scattering them throughout Europe. One of these fragments, which looks like it could have come from a wall, will be on view in the Piazza of Art Cologne.
UNLOCK ART by ZEITmagazin Konferenz
April 11, 2019, Hall 11.3, Admission 12 o'clock
On the first day of the fair, ZEITmagazin and the art magazine Weltkunst will be holding the conference UNLOCK Art by ZEITmagazin at which international decision makers from the art scene, curators, gallery owners, institutional and private collectors, critics and artists will discuss the current relevance and responsibility of institutions active in the art world today as well as the challenges of the future.
Participating in the conference will be: Christoph Amend, Editor-in-chief of ZEITmagazin and a contributing author at Weltkunst; Daniel Hug, Director of Art Cologne; Johann König, founder of König Galerie; Grazyna Kulczyk, businessperson and patron of the arts; Hans Ulrich Obrist, Creative Director of Serpentine Galleries; Beatrix Ruff, curator and former director of the Stedelijk Museum Amsterdam; Thomas Ruff, photo artist; Dr. Bénédicte Savoy, art history lecturer at the Technical University of Berlin; Monika Sprüth, co-owner of Sprüth Magers Gallery; Christian Kaspar Schwarm, art collector and co-founder of Independent Collectors, the digital platform for collectors of contemporary art; and Dr. Lisa Zeitz, Editor-in-chief of Weltkunst magazine.
NEUMARKT

Galerie Max Mayer will present a solo exhibition with new work by Sarah Kürten, who has developed a new series of works for Art Cologne 2019.
Neumarkt has been an indispensable part of Art Cologne since its creation in 2017 as a representative platform for galleries that have only been in business for ten years or less. In so doing, NEUMARKT continues the fair's long tradition of showing progressive art. This year, 13 junior galleries will have the opportunity to present themselves side-by-side with top galleries of the CONTEMPORARY ART sector on one hall level. The performance and potential of the selected galleries were evaluated by an advisory board consisting of established gallery owners: Jan Kaps, Deborah Schamoni, and and Rob Tufnell. 'The galleries exhibiting in the NEUMARKT sector have clearly positioned and profiled themselves through the art they show', emphasises advisory board member Kaps. The 13 selected galleries, six of whom will be at Art Cologne for the first time, are: Nir Altmann Galerien (Munich, Germany), Arcadia Missa (London, UK), Emalin (London, UK), Essex Street (New York, USA), High Art (Paris, France), Jan Kaps (Cologne, Germany), M. LeBlanc (Chicago, USA), Martinetz (Cologne, Germany), Galerie Max Mayer (Dusseldorf, Germany), MX Gallery (New York, USA), Tobias Naehring (Leipzig, Germany), Deborah Schamoni (Munich, Germany), and Rob Tufnell (Cologne, Germany).
The first art acquisition in the Neumarkt sector has already been announced by Outset Germany_Switzerland.
COLLABORATIONS

JS/VI 1250/U, Julia Scher. Security By Julia X, 1991. Wood construction, paint, video camera, monitors, player, guard cap, signages, cables. Dimensions variable. Courtesy the artist and Esther Schipper, Berlin
The focus of this sector of the fair is collaborative processes that reveal parallels and interactions between artistic practices – for example, between an emerging gallery and an established gallery, or between different artistic trends, styles and approaches across national borders. As a sector, Collaborations took place for the first time in 2014, initiated by Art Cologne and NADA (New Art Dealers Alliance). This year the sector will feature 32 galleries representing today's art processes and the manifold ways in which art can be cooperatively expressed.
For instance, the exhibit of Ammann Gallery (Cologne) reinforces the interconnections between art, architecture and design, yet it is also a sort of dialogue between two creative figures: the works of photographer Hélène Binet take us on a journey to the world of Zaha Hadid, showing us not only the infinite levels of the architect's masterpieces but also an intimate view of the furniture, jewellery, and design objects that Hadid designed. Combining forces, Gallerie Guido B. Baudach (Berlin) and Blank Projects (Cape Town) will be showing works of the artists Philipp Modersohn, Thomas Zipp, and Tamina Amadyar, the latter of whom originates from Afghanistan and combines colour field painting with oriental influences. Likewise, the galleries Natalia Hug (Cologne) and Aurel Scheibler (Berlin) will jointly furnish their pavilion with works by Carolin Eidner, who paints with pigmented plaster on Styrofoam.
CHRISTIAN KASPAR SCHWARM WILL BE AWARDED THE ART COLOGNE PRIZE 2019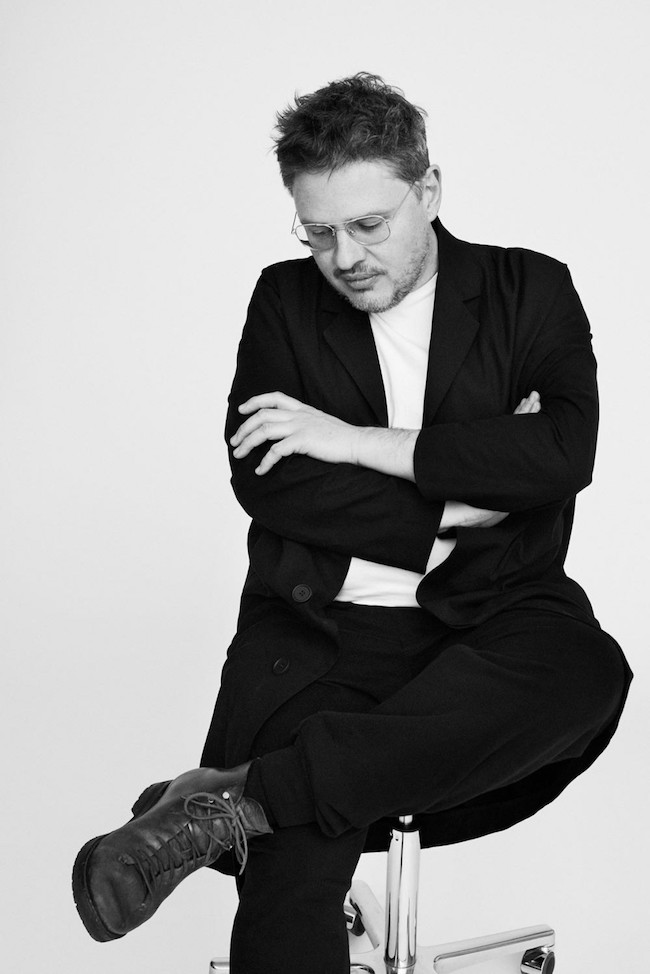 Christian Kaspar Schwarm. @Jana Gerberding, Berlin 2019
The 10,000-euro ART COLOGNE PRIZE honours exceptional service in the communication of art and is awarded jointly each year by the Association of German Galleries and Fine Art Dealers (BVDG) and Koelnmesse on the occasion of the Art Cologne art fair. The 2019 recipient is Christian Kaspar Schwarm, the founder of Independent Collectors, in recognition of his success in networking an international community of collectors of contemporary art. 'I regard this award as one which is for our whole team, including all former and current colleagues,' said Schwarm upon learning of his being selected. The award ceremony for this year's ART COLOGNE Prize will take place on April 11, 2019, in the Historic Town Hall in Cologne. Wilhelm Schürmann will give the laudatory speech for Christian Kaspar Schwarm.
ARCHIVE: An interview with German art collector Christian Kaspar Schwarm
Art Cologne 2019
Koelnmesse, Messeplatz 1
Köln, Germany