ART COLOGNE: THE 52nd EDITION
Q&A with Daniel Hug, Art Director of Art Cologne

28/03/2018
From April 19 to 22, the 52nd edition of the annual Art Cologne art fair will take place, this time with more than 200 vendors representing 31 countries. Among them will be both well-known market leaders and lesser-known galleries from the Baltics, as well as vibrant and emerging players in the NEUMARKT and COLLABORATIONS sections. A special highlight will be an installation by Zuzanna Czebatul in the southern foyer of Koelnmesse – an extensive floor piece made of carpet and entitled Higher Than The Sun. This project is a continuation of the tradition begun last year, in which visitors are introduced to the large-format works of one specially selected artist who is relatively unknown as yet. In the Art Cologne press release, Zuzanna Czebatul is quoted as saying: '(..) Making reference to the interiors of casinos in Las Vegas, the designs of which are intended to stimulate players to spend money, the carpet displays words such as NOW, SPEED, MEGA and CASH. There is probably no more appropriate place for this work than one of the world's most prestigious art fairs. And it would be even more gratifying to see that a format as rich in tradition as ART COLOGNE would not appear to shy away from unceasing introspection at a time when this powerful production apparatus for contemporary art and culture has to be read as a reflection of social conditions and imbalances.'

PIKTOGRAM GALLERY. Zuzanna Czebatul. Higher Than the Sun (detail)
The 2018 ART COLOGNE Prize has been awarded this year to art collector Julia Stoschek, who belongs to an exclusive group of people who have put together idiosyncratic collections with great dedication, have made these accessible to the public in their museums, and who do not shy away from raising significant private funds for the preservation of cultural objects and the running of their exhibition institutions. These collectors include Charlotte Zander (1997), Ingvild Goetz (2001), Frieder Burda (2002), and Harald Falckenberg (2009), all of whom have received the €10,000 ART COLOGNE Prize in recent years. Stoschek is one of the most active and enthusiastic collectors of video art (which she herself calls 'time-based art'). In 2007, a refurbished factory building became the home of an exhibition complex which now regularly hosts thematic exhibitions featuring works from Stoschek's collection. Located in Düsseldorf, it is one of the touchstones of the burgeoning art scene in North Rhine-Westphalia; in fact, many collectors believe that this region is the true centre of the map depicting Europe's art life. When Arterritory.com asked Daniel Hug, the Art Director of Art Cologne, if he would agree with this assertion, he replied: 'Yes, I do. (..) Art has always played an important role here.'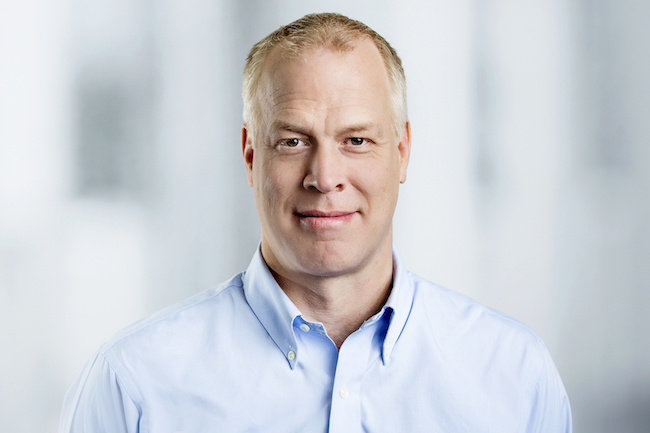 Art Director Daniel Hug. Courtesy of Art Cologne
This year Art Cologne and Art Brussels are happening simultaneously. It seems to be a challenge. Why did you decide to make such an unusual experiment, and how are you going to benefit from it?
DH: I didn't really make the decision for ART COLOGNE and Art Brussels to take place at the same time. Every few years a clash of dates with Art Brussels is unavoidable. This is by no means intentional, and happened last in 2013 – it is really due to the timing of the Easter and Passover holidays, and the tight calendar of fairs in the Koelnmesse Halls. In the past, each fair kind of dealt with this dilemma in their own way. However, one thing I noticed when the fairs overlapped was that we would see fewer Belgians attending ART COLOGNE, but there would be a noticeable increase in international visitors attending ART COLOGNE. When we broke the news that we would be taking place in the same week as Art Brussels, Anne Vierstraete contacted us so we could discuss how to work through this clash. We got talking and came up with an informal sort of cooperation to take advantage of the close proximity of Brussels and Cologne (just 1.5 hours from one another by train or car); namely, we realized that we could, in fact, draw more visitors from abroad to visit both fairs in the same week. I invited Anne for an interview in our new print magazine, called KUNSTMESSE, due to the coinciding dates, but mostly to honour the fact that Art Brussels is turning 50 years old and is the second oldest art fair for contemporary art – Art Brussels was founded in 1968 as Art Actuel! And just a week ago, I did an interview with Anne in Brussels for H-Art magazine. In terms of the VIPs and international collectors, we are making an effort on both sides to communicate the geographic proximity of the two cities.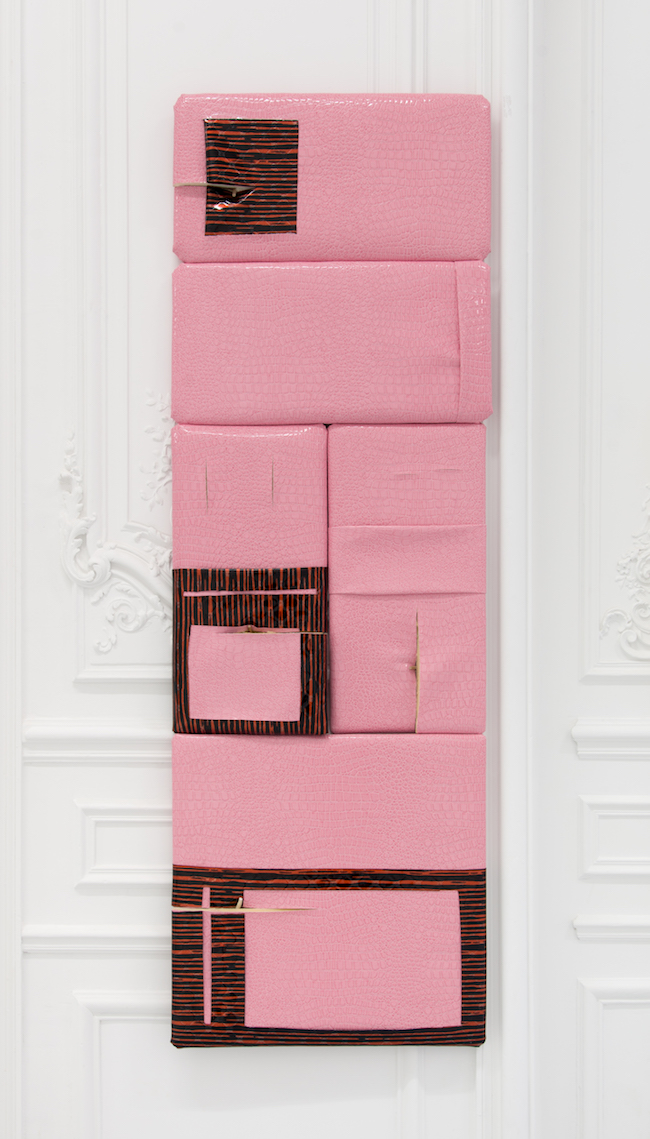 FONS WELTERS GALLERY. Olga Balema. Untitled, 2017. Vinyl, foam, wood, steel. 186 x 63 cm
There's an incredible amount of art fairs around the world today. What makes Art Cologne stand apart from all the others?
DH: Art Cologne began in 1967 as a fair with eighteen galleries. It is the oldest of its kind, combining both twentieth and twenty-first-century art, and currently brings together around two hundred galleries from around the world. Over the last 51 years, Art Cologne has in many ways remained the same and stayed true to itself by reflecting the goings-on in the German and global art markets from a German perspective.
We are also an international fair, but not a franchise fair with offshoots all over the world. We have a long history of introducing new sectors and sections to the fair, such as smaller booths for young galleries and also the concept of collaborating with other fairs, and offering booths which could be shared by two or more galleries. And I think that makes us special.

ESTHER SCHIPPER GALLERY. Isa Melsheimer. Possibility of A Ruin VIII, 2016. Reinforced concrete, ceramic, pedestal. 50 x 50 x 50 cm (concrete), 30 x 17 x 13 cm (ceramic), 100 x 50 x 58 cm (pedestal). Exhibition view: Beton, Kunsthalle Wien 2016. Photo: Jorit Aust. Courtesy of the artist and Esther Schipper, Galerie nächst St. Stephan Rosemarie Schwarzwälder, Galerie Jocelyn Wolff
There are more than 200 galleries participating in Art Cologne this year. Could you highlight some of the most attractive or important ones among them?
DH: Well, of course we have the big heavy hitters like Hauser + Wirth, David Zwirner, Gagosian, Sprueth Magers, Lisson, and White Cube; I am particularly excited about the quality mid-level galleries, like Neu, Gio Marconi, Nagel Draxler, Jerome Poggi, Koenig Gallery, and Eigen + Art, who I think make a fair like Art Cologne particularly strong. We also have two galleries from the Baltic states this year, Alma from Riga and Vartai from Vilnius; Vartai has done Art Cologne in the past, but this will be the first time we have a gallery from Latvia. The young sector NEUMARKT is particularly good this year with important young galleries like Union Pacific and Rob Tufnell from London, Kai Matzumiya from New York, Polansky from Prague, Jan Kaps from Cologne, and Lukas Hirsch from Düsseldorf, amongst others. Also, in our sector COLLABORATIONS we have a fantastic mix of galleries, from the established to the cutting edge, with collaborative proposals and projects ranging from Isabella Bortolozzi (Berlin) and Fons Welters (Amsterdam) presenting Juliette Blightman and Olga Balema, to Jocelyn Wolff (Paris), Esther Schipper (Berlin) and Naechst St. Stephan (Vienna) presenting a solo exhibition of Isa Melsheimer.

EIGEN+ART GALLERY. Martin Groß. Pilton
This year Art Cologne will not have a printed catalogue (it has been replaced by an online catalogue). Instead, Art Cologne sent out a printed magazine that is something between an art magazine and a travel issue. What was the reasoning behind this decision?
DH: A lot of thought has been put behind these 80-some pages. But our main goal was to provide the reader with a glimpse into one of the oldest cities in Europe and to introduce them to the first ever art fair for contemporary art. Of course, it shows the highlights of this year's ART COLOGNE, but there is so much more to discover. That's why the magazine also explains why it's worth coming to the region and what important role art and culture play in the Rhineland with all of these wonderful cultural institutions and museums the region has to offer. Instead of the printed catalogue, we will have a more in-depth, newly structured online catalog, and we save some trees in the process.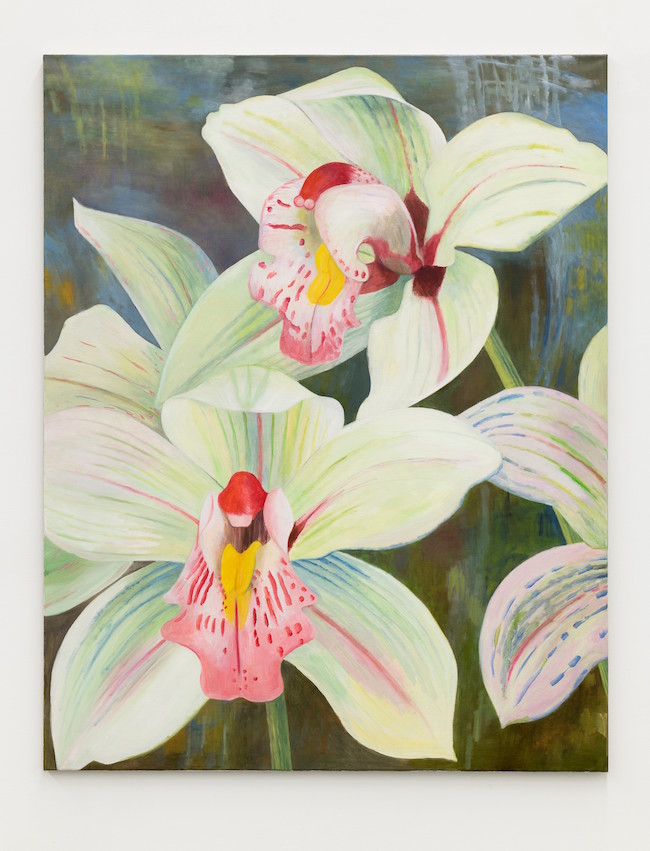 NEU GALLERY. Birgit Megerle. Connection, 2018. Oil on linen. 165 x 130 x 2,5 cm. Courtesy of the artist and Galerie Neu, Berlin
So Art Cologne is trying to promote not just the event but the region as well. A popular opinion among German art collectors living in the North Rhine-Westphalia area is that this region should be classified as the centre of European art. Do you agree?
DH: Yes, I do. Düsseldorf and Cologne are known as not only centres of art, but also for the national and international trade in art that goes on there. Art has always played an important role here. They are not only places of well-known galleries in Germany but also of important art collections, including the Kunstsammlung Nordrhein-Westfalen and the Museum Kunstpalast in Düsseldorf, the Wallraf-Richartz-Museum & Fondation Corboud in Cologne, and the Museum Ludwig. But there are a lot of other cities in North Rhine-Westphalia full of cultural institutions and museums, such as the Museum Ostwall in Dortmund, the Von der Heydt Museum in Wuppertal, and Museum Folkwang in Essen. On the Museum Mile in Bonn there is the Kunstmuseum Bonn and the Art and Exhibition Hall of the Federal Republic of Germany, two of the most important art museums in the country.

KÖNIG GALLERY. Rinus Van de Velde. The Day Had Gone by..., 2017 . Charcoal on canvas, artist frame. 90 x 150 cm & 94 x 154 cm. Courtesy of the artist and König Galerie, Berlin/London