Vagabond/ A Place Hard To Place
Kim? Contemporary Art Centre announce the launch of an online exhibition Vagabond/ A Place Hard To Place/
Vagabond/ A Place Hard To Place/ is an online "speculative" proposal-exhibition conceived in collaboration with artists Indriķis Ģelzis, Elza Sīle, and Joe Namy, as well as co-curators Zane Onckule and Jo-ey Tang, and architect Juris Strangots. Absorbing the heightened anxiety of the present, the project deploys a poetic and utopian imagination towards the creation of an intermingled media land-scape—a digitally-conceived exhibition featuring a newly commissioned score, writing, CGI animation, and a website. The project emerges as a vision and as a compass, from private imagination, to the collective conscience of the digital, and back to an activation in physical space.
Design: Shadow Brand®
"I did not know that there was a gulf of Riga /
Riga was always hard to place /
A place to build a new town."
John Hejduk
Adopting American architect John Hejduk's (1929-2000) belief that during an existential crisis, time has the tendency to "collapse into space," Vagabond/ A Place Hard To Place// strategically utilizes the spatiality offered by a digital environment in order to seek a novel form of empathy. As a speculative endeavour, the project works towards a future which considers the re-evaluation of our individual and collective alienation alongside our shared physical and mental limitations and boundaries. Expanding Hejduk's legacy of imaginative architectural thought, Vagabond/ A Place Hard To Place/ is conceived as a sculptural-architectural vagabond-agent of our current social, political, psychological realities.
Vagabond/ A Place Hard To Place/ was initially conceived as a proposal for a physical exhibition - The Latvian Pavilion at the 59th Venice Biennale in 2022. While unrealized, the project has morphed, developed and found its way here, online.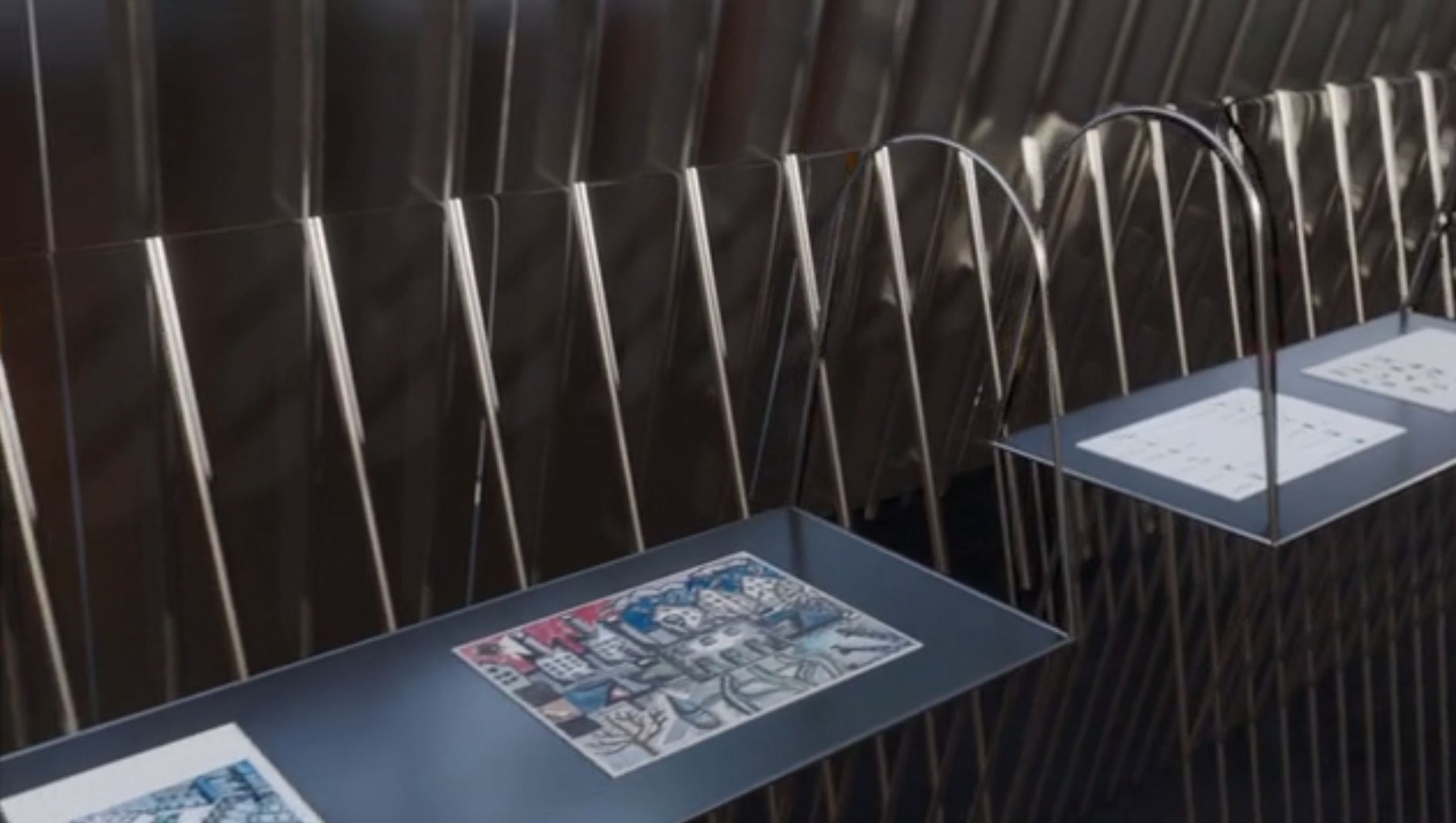 In spring of 2022, on the occasion of the 35th anniversary of John Hejduk's The Riga Project (1987), the structures of Subject and Object are set to be re-fabricated in its full-scale and installed in Riga's urban environment. Organized in collaboration with the RISEBA Architecture and Media Centre, the installation incorporates notes, designs, and sketches from Hejduk's archive. Marking the occasion, a reprint of John Hejduk's "The Riga Project" (1987) will be accompanied by a translation in Latvian.