The Face of the Unknown
An express-interview with curator Adam Mazur

02/07/2018
The 21st century – or more precisely, the year 2018 – seems to be all about finding an identity. In the context of ongoing and upcoming exhibitions, concepts of collective, personal, national and all kinds of other identities are being discussed. It also appears that this year's Riga Photography Biennial (RPB) is going hand in hand with this trend – the concept summed up in the statement I Like Your Face wraps up the general issues and ideas of photography in the 21st century.
Although the metaphor of "the face" and its representation is more or less highlighted as one of the most important subjects of RPB, the biennial, as well as the exhibitions on view, analyse peculiarities of an identity or totality of them. After all, a face is frequently perceived as a mirror of one's emotions, personality and opinions.
One of the RPB exhibitions that reflect on this topic quite closely is Identity Issues, a young Polish photographer's series of works on view at the Cēsis Exhibition Hall from June 14 to July 15. This exhibition concentrates on the changes that have taken place in Polish photography throughout the past decades and looks at the aesthetics of nationalism and the latest developments in the field of photography.
Adam Mazur, a Polish art theorist, critic and curator, is mostly interested in contemporary photography. From 2002 until 2013 he worked at the Centre for Contemporary Art at Ujazdowski Castle in Warsaw and also curated several exhibitions. Mazur is also an author of several books and essays, among them Histories of Photography in Poland: 1839 – 2009 (2010) and New Phenomena in Polish Photography after 2000 (2012). Last year he visited the RPB Off-Year Programme with a lecture on Polish female photographers and their artistic explorations in the contemporary world. This year he has returned with a brand new project – as the curator for Identity Issues.

Marta Zgierska, Mateušs Sarello. From the series "Garden", 2017-2018
Last year you visited the Riga Photography Biennial with a lecture about feminine aspects in Polish photography. What has changed in your professional activities as well as in Polish photography trends over this past year?
Actually, not much has changed. Writing, curating, editing. The same old stuff. Artists that I follow are doing new projects and this is inspiring. Some of these new things – like the work of Marta Zgierska and Mateusz Sarełło – you may see in Cēsis.
Your latest book, After the End of Photography, came out this year. What is "the end of photography", and why do you think it's important to discuss this topic?
The book is a collection of essays I have written from 2014 onward. It is academic – a history of photography and discourse ending with an essay on the contemporary photography scene in Poland. Photography is over, so we – art historians – are free to research it.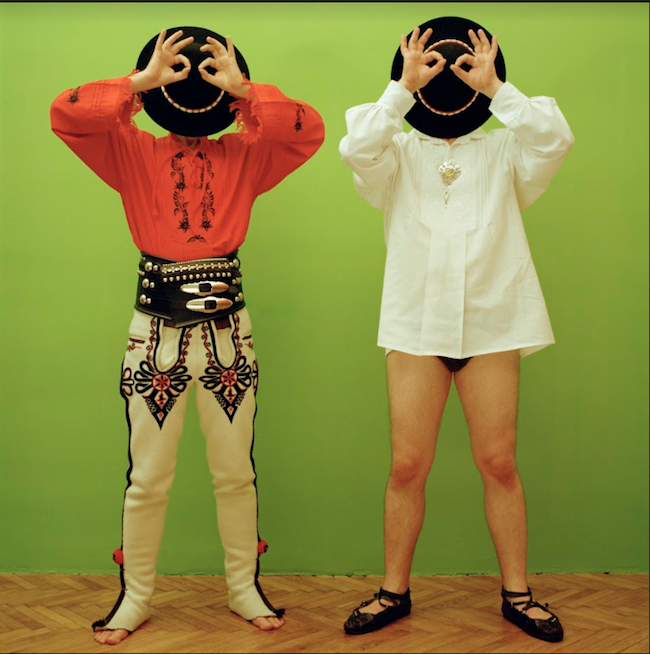 Irena Kalicka. From the series "Phototheatre" , 2016

This year at RPB you are curating an exhibition entitled Identity Issues. What kind of subjects does this exhibition touch upon? Can these issues be applied to the global photography/art scene, or are they more closely linked to a local context?
Together with Inga Brūvere we decided to focus on young, female Polish photographers. In the final run-up we added one male – Mateusz Sarełło, who works as a duo with Marta Zgierska. They all deal with personal, intimate things, emotions and relations. We all have some kind of identity issues, so, unfortunately, I assume the whole show is more or less universal. With Inga we wanted this small show to be in accordance with the main line of RPB 2018. I think they did a great job and the shows were outstanding.
What are the most common "identity issues" that manifest in Polish photography?
Polishness.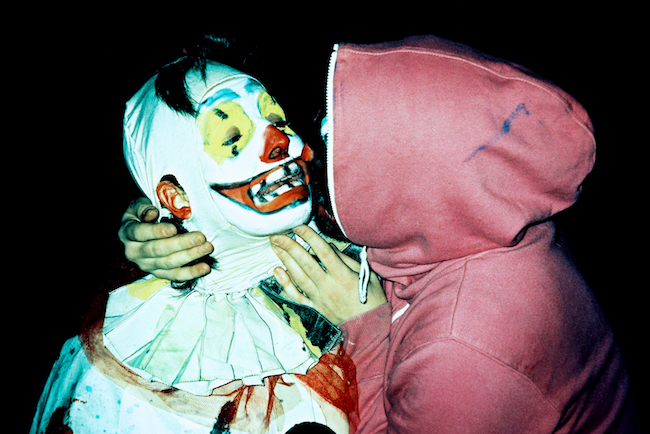 Irena Kalicka. From the series "Phototheatre", 2013-2014

The very first sentence of the exhibition's official statement says that "Polish photography is at a crossroads". How would you comment on this – what does it mean for an art genre to be at a crossroads?
You have to make choices, you know, a bit like in your questions: local or global, fun or serious, minimalistic or lavish, photography or art, digital or analogue, framed print or Instagram feed, politically engaged or opportunistic and disengaged, or maybe you try to do both...
On the exhibition's content: what is it that unites or, on the contrary, sets apart the participants of Identity issues?
I would say that the uniting aspects are femininity, photography, art, Polish identity, striving for a higher quality, and interacting with the new-age representatives known as "millenials". Aspects that set these artists apart are mostly their ways of seeing and using photography. Most certainly, their differing ambitions, emotions and backgrounds also distinguish them.

Zofija Kraveca. From the artist's Instagram account.

The photography of Eastern European regions is often characterised by political participation and examining the last decades of the 20th century. How does this specific political and social background affect the development of art and photography in Poland?
It is true that when it comes to Polish photography, it is very much the same as in all post-Soviet countries. I kind of like this background, even though the milennials do not feel this pressure that much anymore.

Irena Kalicka. From the series "Phototheatre", 2019-2010

Do you believe that there is a difference between "feminine" and "masculine" photography, and if so, why is that?
I see photography by females which is stereotypically very masculine and vice versa. I do not think that these sort of categories are operative and useful anymore. I believe in photography that transcends gender, and this is what is being shown and what I mean by identity issues in relation to the Cēsis exhibition.
Many young artists return to analogue while others explore the privileges of modern technologies and social media. What are your predictions for how photography will evolve?
Yes – a combination of an analogue extravaganza and a digital flurry. Sorry, I have no predictions; I'm just watching all this in amazement and having a great time.
Marta Zgierska. From the series "After".