Baltic exhibition guide
July
05/07/2019
In the middle of summer, Arterritory.com offers its readers a monthly tour with the Baltic exhibition guide!
TALLINN
Two exhibitions at Tallinn Art Hall and Art Hall Gallery
20 June till 11 August
22 June till 1 September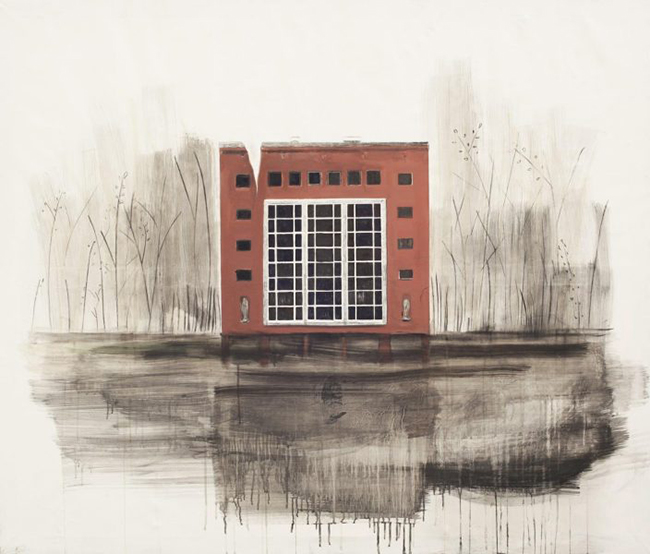 Through 11 August, a solo show in which Estonian drawing and printmaking artist Britta Benno depicts a distant future is on view at Tallinn Art Hall Gallery. A combination of paintings, prints and installations, the exhibition tells about humanity and is a fragmentary story of impending ruin. The curator of the exhibition is Siim Preiman.
In her essay, the artist writes: 'I believe in nature, plants and animals, but I don't allow self-destructing humans to remain in the ecosystem. I am betting on a version of the future in which we no longer exist as a species. I imagine the post-human urban landscape; I project the self-destructive activity onto today's Estonians – we who are acting in the prologue to this dystopia.'
Britta Benno lives and works in Tallinn. She is interested in various techniques and materials and the new perspectives that appear when they are contrasted and combined.
From 22 June until 1 September, Tallinn Art Hall is hosting the international group exhibition The Art of Being Good, which looks at the ethics of making art and the complicated world struggling with the current global crisis; it is an attempt to produce a visual experience suitable to the seriousness of the situation.
The Art of Being Good is an institutional attempt to find an ethically suitable platform for tackling these burning issues, which is why the organisers have excluded all single-use components found in the standard recipe for a contemporary art exhibition, and have only used the material found at the venue – and of that, as little as possible.
'Although tackling the ecological, social and economic components of the crisis is normal in art, artworks and exhibitions rarely direct attention towards their own role in the ruinous sequence of events. Therefore, we see a record of the people living in poverty who don't receive a cut from the profits of exhibiting the work depicting them, and artworks created from the poisonous artificial materials that warn us of the impending plastic dystopia,' writes Siim Preiman, the curator of the exhibition.
The participating artists are Dylan Ray Arnold, Carl Giffney, Diana Lelonek, Taus Makhacheva, Georgi Markelov, Eléonore de Montesquiou, Jana Shostak and Jakub Jasiukiewicz, Hanna Piksarv, Liina Pääsuke, Bita Razavi, Uku Sepsivart, The Idiots, Roi Vaara, and Mari Volens.
Art Museum of Estonia 100.
Open Collections: The Artist Takes the Floor at KUMU
5 July till 10 November
The curator of the exhibition, Eha Komissarov, sent out invitations to participate to both Estonian and international artists who have helped celebrate the centennial of the Art Museum of Estonia by creating added value and a more diverse cultural context for the museum's collection with their own works. The exhibition is meant to inspire a dialogue between contemporary artists and artistic heritage, and to highlight the increasing role of contemporary art in the formation of new historical art concepts.
Open Collections. The Artist Takes the Floor invites visitors to walk through a forest of art history and sees to it that the walk is a meandering journey, taking museum-goers from main paths to enjoyable side trails which have not yet been fully assessed and categorised in art history. In inviting the artists, the curator considered their creative profiles with the aim of involving different media. Several invited artists made the initial choice of pieces of interest based on the electronic museum database MuIS and the digital collection of the Art Museum of Estonia, which was followed by actual work with the collection. The works of art on exhibit cover the period from the 17th to the 21st century.
The exhibition has been structured as a lexicon, with keywords describing the projects acting as signposts. Participating artists and curators explain in the exhibition booklet why they have chosen certain works of art and how they have approached them.
Among the participating artists are Merike Estna, Olev Kuma, Kaido Ole, Jaanus Samma, Kristi Kongi, Ivana Bašić, Taavi Talve and others.
"XENOS" at the Contemporary Art Museum of Estonia
13 July till 25 August
The problem of feeling alienated and strange is the universal problem of globalised/ing modernity, where everybody is a stranger to everybody else. It's a neoliberal capitalist world that is characterised by alienation as such: it is a society of autonomous individuals (Gesellschaft) and not a traditional community (Gemeinschaft). Blind and enraged nationalist-conservative reaction toward neoliberal globalism, however, is unable to understand that there is no closed off territory to return to, but it is also clear that further expansion of global capitalism is impossible as well: one Earth is just not enough if everybody would start consuming on the same level as the Americans do. One could say that Giorgio Agamben's maxim, that we are all refugees in a world that is just a big camp, is not very far from the truth.
All the works in this exhibition have some relation to the notion of xenos, either by trying to capture it psychologically or politically, trying to overcome it directly and/or symbolically, or by trying to build one's singularity outside the dichotomy of 'me/us vs the stranger'. It is an exhibition that doesn't have activist pretensions in general, although it might also include, on some level, elements of direct action. It is more of a contemplation – an essay in the form of an exhibition that tries to shed light upon the question of otherness and of strangeness from different angles provided by the wide range of artists participating at the show. The curator of the exhibition is Anders Härm.
Participating artists: Vito Acconci, Kader Attia, Dénes Farkas, Kalle Hamm & Dzamil Kamanger, Marco Laimre, Tanja Muravskaja, Ingo Niermann & Alexa karolinski, Ho Tzu Nyen, Bita Razavi, Ene-Liis Semper & Kiwa, Félix González-Torres, and Neeme Külm.
RIGA
"A Very Small Window" at kim?
20 June till 4 August
Until 4 August, kim? is hosting the group exhibition A Very Small Window, curated by the new program director of the contemporary art centre, Kaspars Groševs.
The exhibition brings together Finnish artist Jaakko Pallasvuo, Turkish artist Bora Akinciturk, and two Latvian artists, Evita Vasiļjeva and Viktor Timofeev, in a visual and spatial conversation that unfolds ways in which artists can collaborate beyond the limitations of language.
A Very Small Window is an open organism, and it might as well stand for a silent movie or a sandwich from the Renaissance – the exhibited artworks wink at each other, crack, fidget and slide in-between the arches, inviting viewers to leave vowels and consonants behind as they open a small or a medium-sized window, a pretty large window, or even a huge window. The windows hiding behind the white walls vibrate full of warm air, just like dancing butterflies dissolving in concrete dust, finally settling on the garments and hard-working hands reaching out for what is long gone. The vibrating air 'imitates the way nature makes a space and puts lots of things in it, heavy and light, little and big, all related, yet each affecting all the others' (Merce Cunningham, 1952).
RIXC Art Science Festival 2019 exhibition
6 July till 22 September
From 6 July till 22 September, the RIXC Art Science Festival exhibition UN/GREEN will be on view at the Latvian National Museum of Art.
In 2019, the RIXC Art Science Festival will be an interdisciplinary platform for discussions about one of the most controversial, paradoxical and multifaceted topics of today as it seeks to study and display the concept of 'green' beyond its usual preconceptions.
'Green' is symbolically associated with everything natural, thus it is often used to overcompensate for what humanity has lost. Green is the most anthropocentric of colours, with an uncertainty of naturality and obscurity. Do we have control over 'green'? Despite its positive meanings, 'green' is being increasingly fetishised and technologically romanticised, indicating a need for a systematic biopolicy that takes a critical look at the increasing technological manipulation of life systems, ecology and the biosphere as a whole.
The RIXC Festival will feature Open Fields 2019: Un/Green – Naturally Artificial Intelligences, an international art and science conference that aims to 'un-green greenness', 'eco-systematically reconnect post-human postures', and discover and unpack 'naturally artificial intelligences'. The RIXC festival conference gathers more than 100 international independent artists and academic researchers from 60 universities and 30 countries annually.
Artists participating in the exhibition are Agnes Meyer-Brandis, Rebekah Blesing, Karine Bonneval, Adam W. Brown, Bureau d´études, Santa France, HeHe, Robert Hengeveld, Florent Di Bartolo, Voldemārs Johansons, Iodine Dynamics, Eva-Maria Lopez, Francisco Lopez, AnneMarie Maes, Joana Moll, Quimera Rosa, Jan-Peter E.R. Sonntag, Taavi Suisalu, and Rihards Vītols.
Latvian Museum of Decorative Arts and Design celebrates its 30th anniversary
11 July till 29 September
From 11 July to 22 September 2019, the Museum of Decorative Arts and Design will present the museum's 30th anniversary exhibition Exposing the Hidden.
The Museum of Decorative Arts and Design (MDAD) was opened on 6 July 1989, and this year it celebrates its 30th anniversary. The museum is housed in St. George's Church, which is listed as a historically significant 13th-century monument of architecture. Throughout the years, MDAD has been faithful to its core tasks – to educate the public and stimulate an interest in the heritage of both Latvian and international decorative art and design in its historical and artistic manifestations, highlighting the place of the national school of art in the history of culture and contemporary processes.
The exhibition Exposing the Hidden is built as a cycle of stories that relate the myriad of ways in which objects enter the museum. These routes of entry vary and are determined by different factors: the principles of the state's cultural policy, the economic situation, shifts in values and priorities in collection management policy, and also various coincidences. Over the course of thirty years, many changes have taken place in our country and society, logically influencing the development of the museum. Today MDAD wants to take a complex look at this set of questions, reflecting on the future perspective of the museum and its collection. The exhibition is built on the principle of an open collection. The exhibits selected by the MDAD collection's curators (more than 70 items) are grouped according to the story of their arrival at the museum. The visitor will feel as though opening a chest of unknown treasures in which each object has a special, mysterious history, and everyone will have the opportunity to discover their own gems. Significantly, a majority of the objects selected for the exhibition will be shown publicly for the very first time.
VILNIUS
'Blood and Soil' and Mindaugas Navakas at CAC Vilnius
14 June till 18 August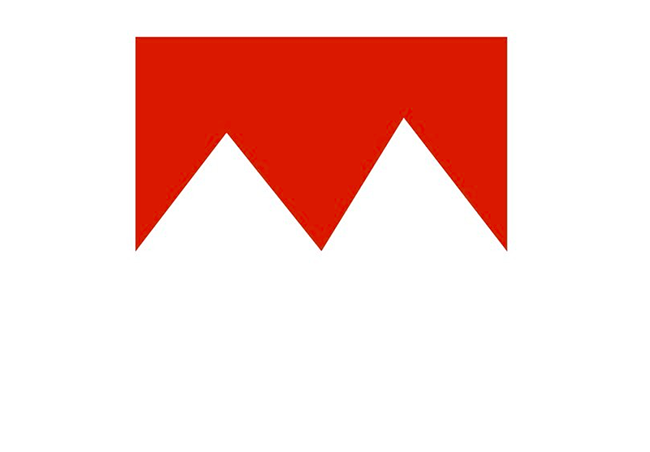 Until 18 August, the Vilnius Contemporary Art Centre is presenting two exhibitions – the group show Blood and Soil: Dark Arts for Dark Times, curated by Anders Kreuger and Julija Fomina, and the solo show Objectivities by Lithuanian artist Mindaugas Navakas.
The original German phrase, Blut und Boden, was a key tenet of Nazi ideology. 'Blood and soil' was not just about stealing other people's land and food; it was a mental crystal of feel-good darkness, a deviously emotional mobilising call in the 'severe style' of contempt for the Other that melted so many twentieth-century hearts, and not just in Germany.
'Blood and soil' still melts the hearts of those who live in fear of humiliation by those whom they, in turn, hold in explicit contempt. The broader fear today is that violent conflicts between humans will be the outcome of human violence against nature. One cursory look at the state of the world is enough to realise that these are not mere dystopian musings.
The exhibition is both metaphorical and visual, both 'Eurasian' and 'internationalist', both down-to-earth and ephemeral. It does not attempt to 'produce knowledge' or 'raise awareness' or 'chart territories'. Instead, it relies on the determination of the participating artists to divert and subvert any curatorial agendas through their mind-opening practices. It suggests that painting may create spaces for thought, that film does more than entertain or communicate ideas, and that performance is a suitable medium for telling multi-dimensional stories.
Mindaugas Navakas is an artist whose monumental work and social position has been hugely influential on the contemporary imagination for public urban space in Lithuania. The impact of his work and ideas has been instrumental to the the formation of artists over the past decades. In recent years Navakas has withdrawn from his long-term teaching position at the Vilnius Academy of Fine Arts, dedicating the majority of his time to his own artistic practice.
Objectivities is a compact thematic project which presents different trajectories in Navakas' work developed over the last few years. In this exhibition, he combines his monumental stone elements with smaller scale works in which he explores and deconstructs cultural references from the materials and objects of mass production that he has commonly used – imported granite from remote countries, cheap wallpaper, ornamented rubber surfaces, mattresses, and kitchen utensils. In this exhibition, the artist's enduring interests remain present but he employs new (stone processing) technologies and unusual ways of their use while referring to the urgent social and economic contexts of their origin and application. The CAC exhibition unfolds his precise and conceptual quest into the fundamental qualities characteristic of minimal – and also classical – sculpture, with an emphasis on materials, volume, proportion, and context.
'Photo-Souvenirs' at Prospekto Gallery
9 July till 8 August
From 9 July till 8 August, the personal exhibition Photo-Souvenirs by Carolle Bénitah will be on view at Prospekto Gallery in Vilnius.
The series Photo-Souvenirs explores the memories of Carolle Bénitah's Moroccan childhood and adolescence by reworking and threading old family snapshots. The artist, who worked for ten years as a fashion designer before turning to photography in 2001, incorporates the art of sewing and beading into her photographs.
In what she describes as 'excavations', photographs are unearthed from albums and shoe boxes, classified, scanned, transposed onto new paper, and finally hand-beaded and embroidered by the artist. This final step, accomplished with red, black or gold thread and wire and glass beads – chosen for their shine and delicacy – is, for the artist, a revelatory act. 'To embroider my photograph, I make holes in the paper. With each stitch, I stick the needle through the paper. Each hole is a putting to death of my demons. It's like an exorcism. I stab the paper until I don't hurt anymore. Each picture tells its own story. Each picture raises a veil on the past. The project is a story about revelation. It's a work related to emotion. For example, in one picture I relate my personal story to Little Red Riding Hood, the story of a little girl swallowed by a wolf. We are here in a transgressive story, in marked-out paths not to be trespassed in disobedience. I talk about childish fears. In another, I embroidered cockroaches that invaded my space but they have angels' wings and the fraternal links protect me and save me.'