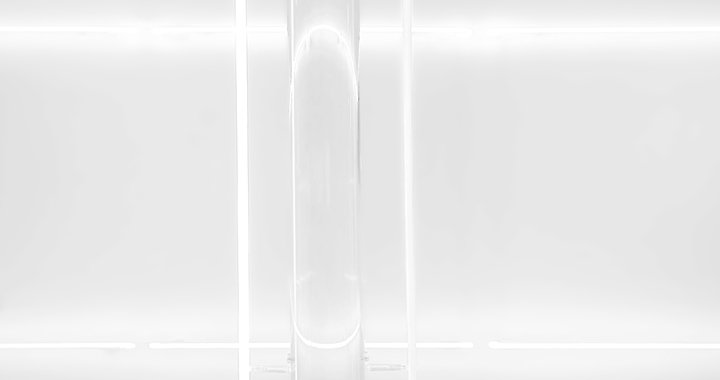 Baltic exhibition guide
January
06/01/20
Along with the new year of 2020 comes the freshly made Baltic exhibition news, selected by Arterritory.com!
TALLINN
Temnikova & Kasela gallery has moved to Port Noblessner
At the end of the last year, Temnikova & Kasela gallery moved to a new space on the ground floor of Kai Art Center building, located in Port Noblessner. The building itself is a century-old former secret submarine plant overlooking the sea.
Their first exhibition in the new space is Kaarel Kurismaa's solo show "The Old Man and the Musical Score" which runs from December 14 until March 1, 2020. The exhibition is a little gem composed of the works of Kaarel Kurismaa that are relatively unknown or never seen before. Amongst his artwork, which as a rule does not distinguish between mainstreams, days, and centuries, his oil paintings are the ones that can be dated the most clearly; his fun side is depicted in his collages and his basic truths binding his multi-faceted creation become apparent in his drafts and sketches. The visitor is greeted by an eternal retrospective love column with majestic monumentality and soul-stirring symphony of detail.
Mall Paris and Edith Karlson. Sisters
Tallinn Art Hall gallery
20 December 2019 till 9 February 2020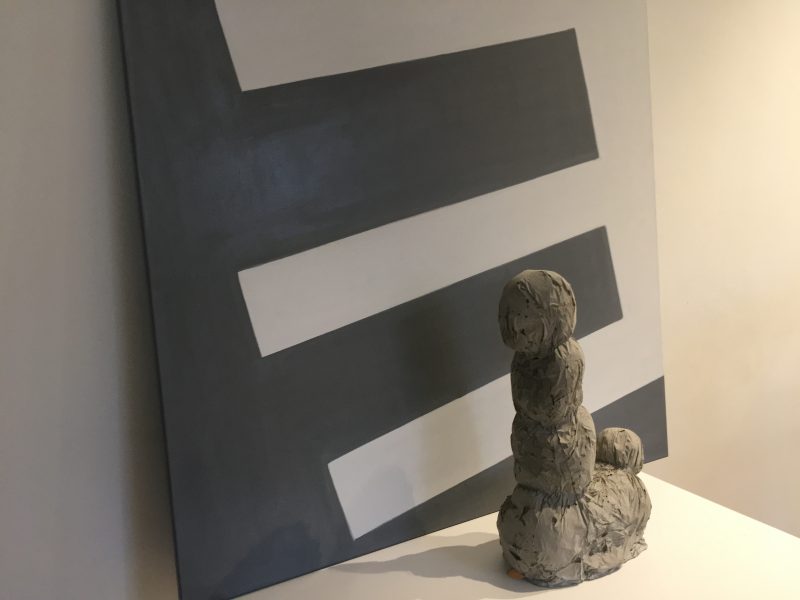 Sisters can be smart, mean, and sharp, as depicted by Edith Karlson's giant snake installation at a current exhibition in KUMU. At the Tallinn Art Hall Gallery, however, Mall Paris and Edith Karlson prove that there is another side to the coin. The exhibition is about sisters in their best effort to understand one another and the shared choice of being an artist.
The exhibition 'Sisters' displays mostly watercolour works and smaller sculptures. And one painting, as to not forget the main activity of the author of the watercolours, Mall Paris. The repetition of these works is maddening at first, but after a while, it wins the heart of the viewer with its subtle nuances. Edith Karlson's sculptures are either "sculptural watercolours" – colourful floating polyester wax clouds, and smaller abstract concrete compositions. The latter give a gorgeous impression of Sculpting 101 and could serve as a starting point for both the Venus of Willendorf as well as monumental modernist mutememorial. The dual exhibition of Edith Karlson and Mall Paris fits together perfectly, thanks to, obviously, Edith's materialised and muted dialogue with Mall Paris, whose need to do what she does is unshakable and admirable.
In 2018, Mall Paris was awarded the Kristjan Raud prize and medal 'for pure abstract and minimalist painting, for the discreet yet persistent and confident way of poeticising her surroundings'.
In the year 2015, Edith Karlson was given the audience award at the exhibition for the Köler Prize nominees; in 2017, she was chosen as one of three artists who will receive the artists' wage in the years 2018–2020.
The exhibition is curated by Tamara Luuk.
Edgar Tedresaar and Sten Saarits. Black Gold
Tallinn City Gallery
21 December 2019 till 16 February 2020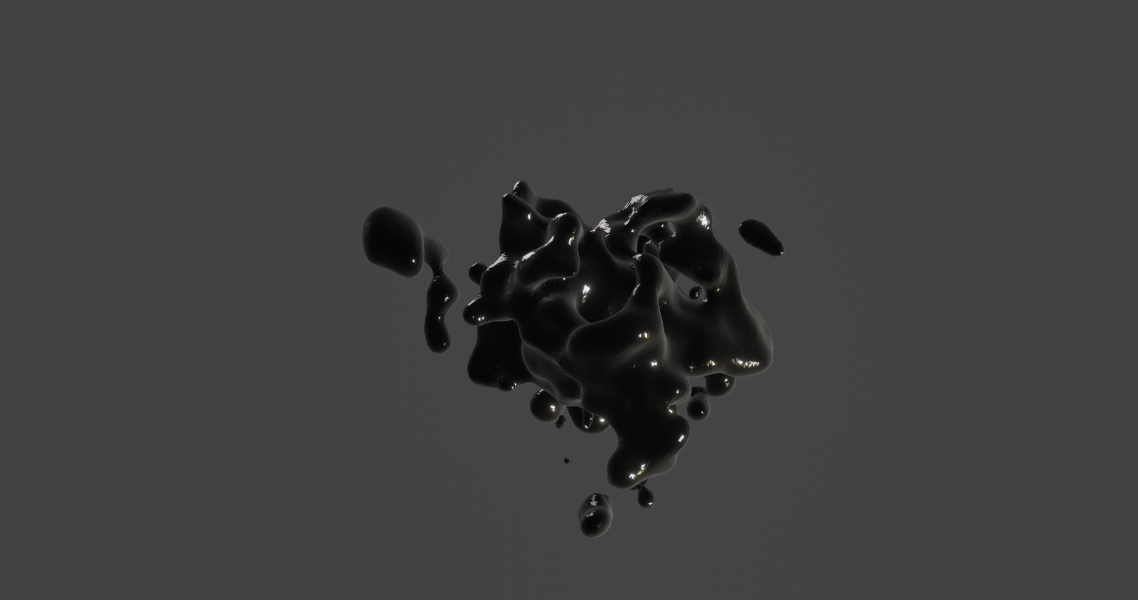 Starting from 21 December, the exhibition by Edgar Tedresaar and Sten Saarits, "Black Gold" will be open at Tallinn City Gallery. With paintings, video and sound, the exhibition seeks to give an idea of the amount of land occupied by the fossil fuel industry. The exhibition is curated by Siim Preiman.
Although people have known how to drill for oil and use it to prepare kerosene for thousands of years, large-scale exploitation of this mineral resource only began in the mid-19th century when scientific advances led to the development of petrol, diesel, plastics and fertilisers. "Black Gold" deals precisely with this dark matter that has now become our chief energy resource. It flows inside everything that surrounds us, either as fuel or in more indirect ways, as energy used in the production of our devices, the transportation of our clothes and food, the construction of our houses, vehicles and infrastructure. The scar tissue from black gold covering the globe is constantly expanding.
It is the topic of landscape and land use that bring together Edgar Tedresaar and Sten Saarits. Both artists have, in one way or another, worked with conceptualising and building on landscape experience. In "Black Gold", Tedresaar's lo-fi and Saarits' hi-fi are combined in a new hybrid monochrome visual language, which the artists use to search for something new in this all-encompassing dark and viscous fluid. Tedresaar shapes canvases to match the landforms of Greenland, Alaska, and other oil-rich areas. Saarits combines satellite photographs with sound and animation to try to give an indication of the amount of land occupied by black gold.
Edgar Tedresaar is a painter whose work focuses on the upcycling of materials. His large-scale abstract paintings are made from canvas scraps tinted with natural pigments. His most recent solo exhibitions were "Journey to Freedom" at Tartu Art House (2016) and "Museum Selection 2014: Edgar Tedresaar" at Tartu Art Museum (2014).
Sten Saarits is a sound and installation artist who is interested in the individual's relationship with their surrounding objects and their position in the chain of events. His recent solo exhibitions include "Zero G Tonic" (with Kristel Saan) at Hobusepea Gallery (2018), "Stuff" at Hobusepea Gallery (2015) and "My Eyes Are Going Crazy, I Am Trying to See Something but There's Nothing Here" (with Erika Stöckel) at Haapsalu City Gallery (2014).
Five Volumes
EKA Gallery
3 till 25 January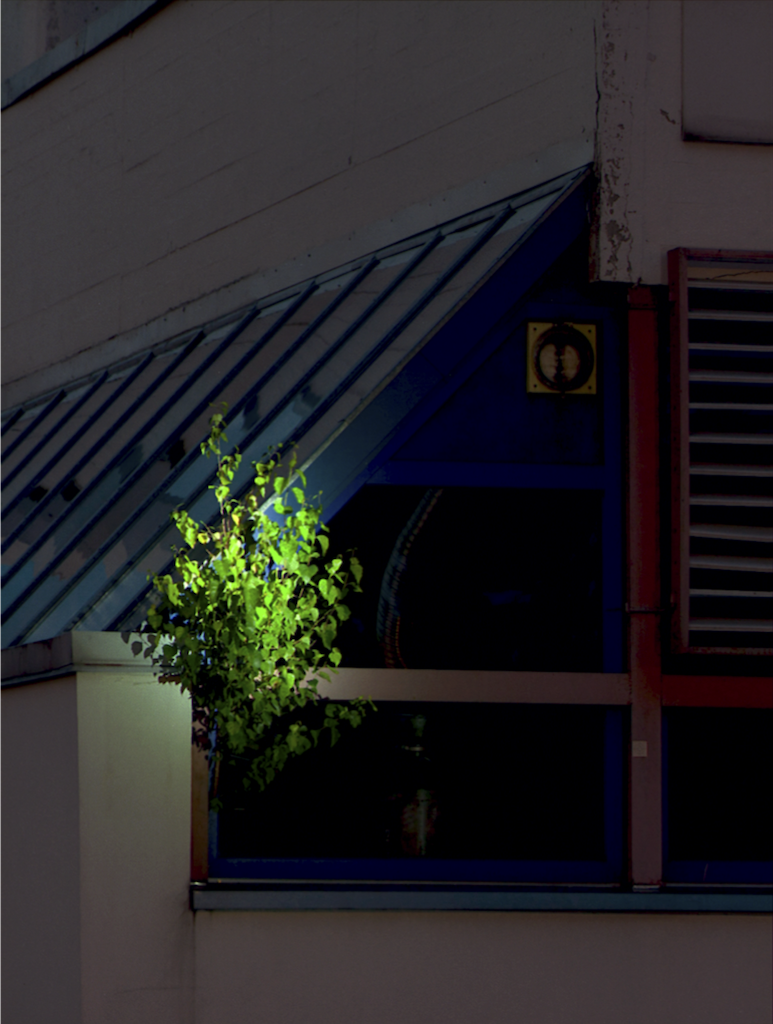 The exhibition, consisting of film projections, a slideshow, photos and an installation, was first exhibited at Narva Art Residency in 2018. In the accompanying catalogue, curator of the exhibition, Nico Anklam, explores the different meanings of the word volume – it can be a part of a series, the amplitude of sound, and, above all, a property of three-dimensional space: its capacity. The various meanings of the title and its subtleties open the contents of the works at a slow and meditative pace, similar to film projections.
Three 16 mm film projections depict the Pärnu KEK building complex, built in 1969. Golden Home (2017) deals with a block of flats forming part of the KEK complex, which according to Anklam "conjures two different eras and styles of architecture – Socialist and Capitalist – with their specific hopes and promises of advancement. Both seem, again, to be stuck in constant return. This motif slumbers already in the title of the exhibition: volume as a word derives from the Latin volvere – to roll or fold, and its recurrence, re-volvere informs the term revolution."
Kuimet has been working with space since 2013. He is interested in the connection of architectural space to photography and film, and, in turn, their relationship to the architecture of exhibition space. He also pays great attention to the scenography and choreography of both the visitors and the artworks in the gallery. For Kuimet, the relocation of the exhibition content to a new space and context is important when presenting the works at EKA Gallery: "These five volumes or units, which were laid out in separate rooms in Narva and projected onto double-sided screens have been presented as a single volume at EKA Gallery.
"Radical Light" by Anne Katrine Senstad
Kai Art Center
26 January till 26 April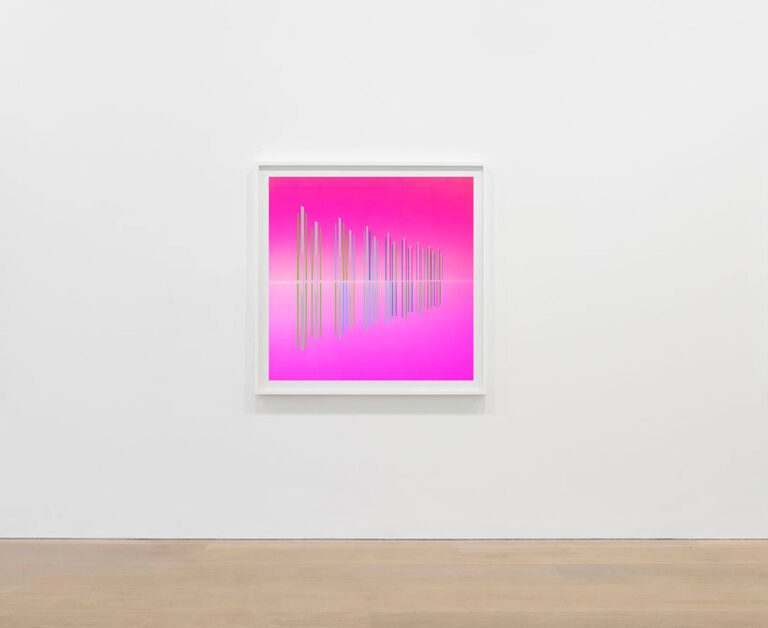 Kai Art Center is proud to present a new large-scale light installation by renowned Norwegian artist Anne Katrine Senstad, created especially for the newly opened art center in Port Noblessner in Tallinn, Estonia.
Senstad's immersive light sculpture environment is an invitation to encounter the perceptive sensations of light and sound in pure form and their transformational effect on the experience of space. Constructed of neon lights, the unique luminal properties effect our cognitive system where the artificiality of LED lights fall short. As one of Senstad's largest indoor works to date, the light sculpture is conceived as a monument and a matrix – a vast spectral light sphere which allows the public to experience being enveloped in the radiance of light of the highest spectrums when wandering through the historic former submarine factory housing the 450m2 exhibition space.
While the exhibition takes place from January through April during some of the darkest months in Estonia, the immense light sculpture illuminates the dark season of the northern hemisphere.
Anne Katrine Senstad is an interdisciplinary Norwegian artist whose practice lies in the intersections of light sculpture, installation art and immersive environments, photography and video, land and site-specific art. Anne Katrine Senstad was raised in Singapore and Norway, today she lives and works between New York and Oslo. Having studied at video art at the University of California at Berkeley and earning her BFA Honors in Photography from the Parsons School of Design in New York, she went on to study film at the New School for Social Research in New York.
Notable exhibitions include Seen Unseen at He Xiangning Art Museum in Shenzhen, China, presenting her immersive light sculpture and color environment ELEMENTS II, 2018 as part of a major survey on contemporary Nordic art and Design. The installation is a continuation of ELEMENTS I, which premiered as part of the group exhibitionThrough The Spectrum at Athr Gallery alongside James Turell, Robert Irwin, Carlos Cruz Diez, Leo Villareal.
Her video work has been shown at Centre Pompidou in Paris, Haus Der Kultur Der Welt, Berlin, Beirut Art Center, Lebanon as part of Rencontres Internationales, The Canadian Museum of Nature, Museum of Modern Art Ukraine in Kiev, Dallas Aurora TX, Video Arte Internacional Buenos Aires and Eva Peron Museum, Argentina, Oslo Screen Festival, Kunsthall 3,14 and K4 Galleri in Norway.
RIGA
"Sublimation of sensation" by Gita Sprince
LOOK gallery
12 December 2019 till 11 January 2020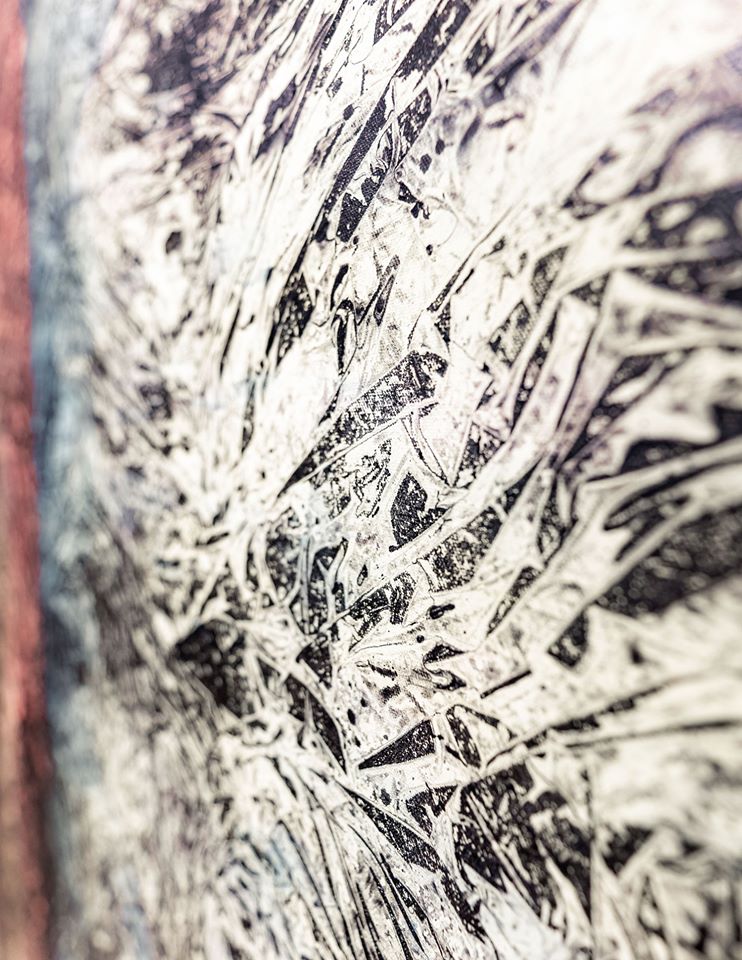 ''Living in this saturated digital era and in a world of word manipulation of misleading, contamination, distortion which enslaves our perception and collective thinking. People's minds numb. Often we don't even have time to listen to ourselves, so how can we cope with all of these feelings?''
Events of recent years have encouraged the artist to delve into this problem with the aim to clear up her inner world. The exhibition is a flashback and a reflection on the beautiful and thrilling, depressing and hopeless moments of her life. Feeling the need to portray them in the language of visual art, the artist creates unique rhythm compositions in each of her works, leaving room for imaginative freedom. The author's manual print relief technique has been discovered for several years experimenting with knowledge acquired in graphic techniques, combining them with painting techniques.
Gita Sprince studied at Rujiena Art School, hold's a bachelor's degree in painting and currently continuing studying Masters program in painting at Art Academy of Latvia. She has participated in several group exhibitions in Latvia, as well as her works found their homes in Germany, the USA, Thailand and elsewhere in the world.
"Hot Babas"
Exhibition Hall Arsenāls
13 December 2019 till 23 February 2020
"Hot Babas", a personal exhibition by Ieva Kraule-Kūna will be on view in the Creative Studio of the Arsenāls Exhibition Hall from 13 December 2019 to 23 February 2020.
The story of this exhibition begins in the 17th century in the caves of Creswell Crags in Great Britain, when local residents started to make systematic scratchings in the walls of the cave, trying to protect themselves from witches. No evidence survived about the exact reasons of this collective fear about the presence of black magic in the cave system, but the scratchings left in stone remain as a warning to future generations. A warning about witches – evil, ugly witches. Yet who is this scary hag, who is this Baba with a crooked nose who lives in the house with chicken's legs, can fly on a broom, eats children, robs cows of their milk, summons hail and storm?
The story continues in Gutmanis Cave in Latvia, the oldest engravings in whose walls also date back to around the 17th century, yet their content is much more mundane – just the names of visitors and years, and often teenish expressions of love. Trivial, although that may only be an appearance. A wolf in sheep's clothes and the naive "Vanya + Tanya = <3" may also be a spell to cast away free thinking in women? First, there are initials in the wall of the cave (or the bark of the tree), then there is the ring around the finger and the padlocks on seven bridges, and then what dancing naked under the moonlight, what Sabbath, when the child is teething?
Ieva Kraule-Kūna was born in Latvia. She studied at the Sandberg Instituut in Amsterdam. Artist mostly produces sculptural objects using various materials (ceramics, stone, metal, etc.), accompanying them with short stories, where absurd adventures of fictive characters mix with skewed interpretations of historical facts. In her works, Ieva Kraule-Kūna refers to Soviet architecture, artisanship and fetishism.
Her most significant solo and duo exhibitions include: The person you are trying to reach is not availabletogether with Aidan Koch (2016, J. Hester Gallery, New York), Qu'est-ce que ça peut faire tout ça together with Kaspars Groševs (2015, Shanaynay, Paris), Nobody Dances Like That Anymore (2014, Gallery 427, Riga), …if all you told was turned to gold (2014, Vita Kuben Gallery, Umeå), 11 out of 10 (2013, kim? Contemporary Art Center, Riga). Most significant group exhibitions: Paris Internationale (2015, Paris), XII Baltic Triennial (2015, CAC, Vilnius), Le fragole del Baltico (2015, CareOf, Milan), Lily's Pool (2015, Art In General, New York), Vortex (2014, Project Space Garage, Moscow).
Ieva Kraule is co-founder and curator of Gallery 427, or Four To Seven (Riga). Artist is also the recipient of the kim? Residency Award in 2017, when she spent three months in a residency in Gasworks, London.
"Off Spring" by Linda Boļšakova
Alma gallery
14 December 2019 till 17 January 2020
"I will wake up in 280 years' time on this same date, December 13th. It will be spring and the soil will be alive, and I won't recognise you, but you will be recognise me (as myself) with the peculiar fragrance of pink hyacinths."
Art critic Santa Hirša writes: "[..] In her creative work, artist Linda Boļšakova approaches nature from a perspective that has nothing to do with might or negligibility. The experience of nature becomes the experience of her body, and instead of hierarchical relations, the artist strives for proximity and confluence, and this fusion is transformed into a poetic vision. Linda Boļšakova's process-based installation instils the feeling of spring into winter, during its darkest phase, and the physical form of the work of art is subordinated to the logic of natural processes, because the installation will evolve over the course of time, with spring flowers gradually sprouting up from the earth. The artist will become one of these shoots, approaching the cycle of nature's reawakening. At the same time, this body symbolises changes that we can only sense in a different future – changes which we, possibly, may not be ready for.
This staging of spring is infused with allusions to the side effects of this uncertain future state, the transition from the present and a moment before the future, whose uncertainty gives rise to a feeling of anxiety and slight nausea. Spring is a meteorological metaphor and the impression of the embryonic pose in the ground becomes a symbol for the moment before the birth of spring. Possible future scenarios have become so impossible that maybe we can only sense them with the help of art, seeking ways in which the reality of the imagination can encounter its actual equivalent.
Linda Boļšakova's installation emphasises the proximity of woman and nature, the fragility and beauty of life, attempting to capture life as a movement, as a biologically fine process. It is not easy to approach these classic, even ostensibly self-explanatory, themes from the positions of art, where one is accustomed to subordinating everything to one's ideas and the needs of self-expression. Linda turns her body into the means of expressing the meaning of natural processes, seeking the symbiosis of both biological units, which is based on equality. This is evidently a perspective influenced by the idea of ecofeminism, but devoid of didactic messages – in a sensory manner, the proximity of a woman's body and nature is embodied by fragility, which is transformed into an installation of slow confluence. The futuristic vision created by the artist provides the opportunity to approach a sense of the change to which we are subjecting the planet, which we in a few decades' time we will no longer recognise if we are even capable of existing at all."
A personal exhibition by Edīte Pauls-Vīgnere
Museum of Decorative Arts and Design
19 December 2019 till 1 March 2020
Edīte Pauls-Vīgnere (1939) is one of the leading, most talented and also most popular textile artists in Latvia. Already since the 1960s, artist's career has developed in close parallel with the formation of the Latvian school of textile art established by Rūdolfs Heimrāts. Edīte Pauls-Vīgnere is the most characteristic and artistically original representative of this school. Therefore, it is impossible to pass her works at the exhibitions without recognition and admiration.
The "ensemble principle" established convincingly by the master in the 1970s–80s is an innovation that has not lost its importance even today. The textile ensembles by Edīte Pauls-Vīgnere should be considered as worldwide achievements. Just like her imaginative form of expression – always emotional and poetic – irrespective of being executed in active colour or tonal moods.
The concept of the solo show this time is focused on retrospective part of the artist's creative contribution, career legacy, with which Edīte Pauls-Vīgnere won over and charmed the audience, beginning already with her very first extensive personal exhibition at the turn of 1978–1979 in Riga at the then Foreign Art Museum. Almost twenty large-scale compositions and textile ensambles reveal to viewers sources of author's inspirations and emotions.
The exposition is located in the Great Hall as well as in the both upper floor vestibules of the Museum of Decorative Arts and Design and creates decorative atmospheer. The scenography elaborated in tandem with the artist herself (exhibition designer – Jurģis Krāsons). The author's works live in close bond with special light effects and her brother's Raimonds Pauls composed music.
The exhibition includes all of Edīte Pauls-Vīgnere's most important large-scale tapestries that have been inscribed in the "golden fund" of the Museum (like Harmony, Riga, Germany, Sowing Time), as well textiles executed in mixed techniques (Corrida, Lifetime, The Third Generation, etc.), also refined and carefully thought-out textile ensembles (Universe, Coffee Cantata, Travel Notes) created in the 1970s–1980s. The panorama is supplemented by works dealing with history and nature protection problems realized at the end of 1980s – beginning of 1990s. Moreover, artist's role in designing unique public interiors is of great significance.
Museum of Decorative Arts and Design
VILNIUS
"A Situation Which Resists Completion" by Technologies of Non/Self
Atletika gallery
11 December 2019 till 10 January 2020
How is it that the present fails to keep up with the presence of the past, not perceiving its living. In such moments, where our perception is clouded by dullness, a ghost of the past appears in disguise, thereby inducing a misreading of a situation at hand. It is in this manner that the future shies away from happening. The frustration lies at a miscarriage of the past. This <> turns into a vehicle for the demolishment of a possible authentic history. Thus, giving birth to newly misshapen forms of an invisible history, which in parallel, runs the risk of appearing as a crooked present 'reality.'
The images that have formed by thinking thoughts, result from a collision with the blurred censored imagery, like that of a snowy noise pattern of an empty TV channel. The random patterns of these images, encountered through stories, are of a history not written down, but transmitted by some Bodies.
Technologies of Non/Self is an open collective working in the interstices between contemporary art and sonic composition. Gailė Griciūtė is a composer, sound artist and improviser based in Lithuania. Festivals and concert series where Gailė Griciūtė's music, art projects and performances were presented include: Ahead, Jauna Muzika, Soundscape, NOA, Estonia (Lithuania), Couterflows (UK), Sound Art Festival (Kaliningrad), Unsound (Krakow), Labor Sonor (Berlin), Tectonics (Tel Aviv). Thuy-Han Nguyen-Chi is an artist, filmmaker based in Germany. With the composer Gaile Griciute she created Technologies Of Non/Self, a duo working in the interstices between contemporary art and sonic composition. In collaboration with Gabriela Barreto Lemos (quantum physicist) and Francie Missbach (psychologist), she also co-founded the Intercluster for Critical Intimacy (ICI), a collective aspiring to interconnect art, science, and societal transformation through interdisciplinary interventions within concrete contexts.
"I memorized it, it did not have the aroma" by Michalina Bigaj
(AV17) Gallery
12 December 2019 till 18 January 2020
Michalina Bigaj's recent area of interest has begun to include the sense of smell and, particularly, the problem of anosmia – a complete (innate) lack of functioning olfaction. Usually, a human being distinguishes an average of several thousand smells. Michalina Bigaj have not sensed smells since birth, neither does she have any memories related to them. Research has demonstrated that humans who do not experience olfactory stimuli have a greater risk of suffering from depression, sexual dysfunctions, and are less likely to find a suitable partner. A lack of one of the senses causes one's organism to adapt, so the 'malfunction' has become unnoticeable to her, while for certain individuals in the animal world who have lost their ability to perceive smells, the loss amounts to no chance of survival.
The enormous difference in an impact on functioning and quality of life between particular species and the evolution of smell throughout time became a starting point for the new artworks in the exhibition. 'I memorized it, it did not have the aroma' is a sculptural haptic installation, which becomes a playground for the senses. The small ceramic surfaces with placed fragrances are important from the perspective of different species. In different rooms a pig pheromone truffle, defensive smell of ants, pheromonic aroma for cats or the essence by artist herself can be smelled.
The artist's main interest lies in increasingly deepening imbalance between contemporary civilization and the natural environment. Treating the world of nature as property, humans have already managed to subordinate it in a way that allows them to use it selectively, in a highly impoverished way. She is fascinated by discovering moments in which a human realises their powerlessness in the face of the powers of nature as well as the feeling of longing for a connection with it.
"Back to Future"
Meno Niša gallery
13 December 2019 till 10 January 2020
Artists' drawings, sketches or paintings on paper and related materials often turn to great paintings, sculptures, installations, and sometimes they remain in the drawing format. According to Sonata Baliuckaitė, curator at Meno Niša, works on paper are very popular at the moment in the context of global trends in contemporary art.
The idea for the exhibition was prompted by the painter Dr. Jolanta Kyzikaitė who said that she did not distinguish between drawing and painting in her creative work. "It is my work that comes in exactly that format at a certain time", says the artist. Kyzikaitė also emphasised that while Lithuanian collectors have mainly acquired her paintings, her drawings were recognised at Vienna and Berlin art fairs.
The exhibition Back to the Future features works by almost all artists represented by the Meno Niša Gallery: painters, video artists and sculptors. This time they are also curators of the exhibition. Participants of the exhibition include National Prize winners, painters Rūta Katiliūtė and Gintaras Makarevičius who will present their paintings on paper, Evaldas Jansas with his collages, Monika Furmana and Monika Plentauskaitė with their watercolours, Jolanta Kyzikaitė presenting her painting on veneer, Jurgis Tarabilda, Gustas Jagminas, Konstantinas Gaitanži, Paulius Šliaupa and Kęstutis Svirnelis presenting their works on paper done using various techniques, from coloured pencils, ballpoint pens, acrylic to oil painting.
"Alert Objects"
Vartai gallery
13 December 2019 till 24 January 2020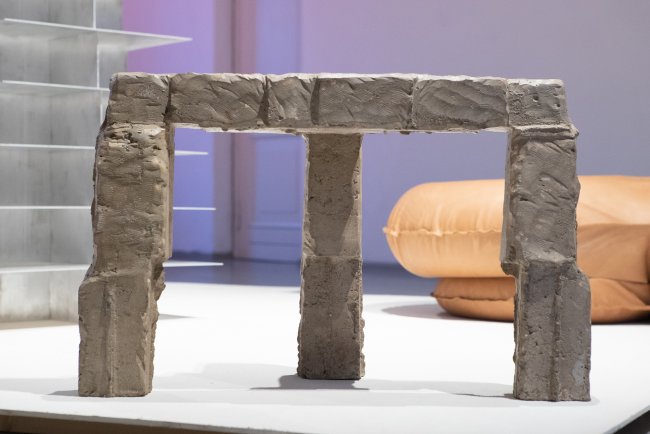 Vartai gallery launches a new series of annual exhibitions dedicated to contemporary design.
The aim of the project, realized in collaboration with Lithuanian and foreign designers, curators, and institutions, is to create a platform for continuous presentation of unique design works in the context of thematic exhibitions.
"Alert Objects", the first exhibition in the series, features design projects by nine authors. Many of the participants are alumni of the Design Academy Eindhoven, and their practice shares an approach to making objects as a way to address and influence the broader cultural and social field. The title of the exhibition refers to the logical contradiction evident in our daily life: the things surrounding us are not just inanimate and passive signs of their time and culture, but rather have subjective qualities, impose their order, and shape our self-perception.
This dual nature of objects reveals itself in the exhibition in a number of ways: as a critical response to superfluous production of commodities, inert consumption, and monotony of everyday experience. Although all of the exhibits are furniture items or interior elements with a specific function, they resist passive instrumental usage and demand a performative being-together relationship. They openly manifest their role in the complex field of semantic tensions in which they were created and operate, constantly reminding the user that the aesthetic and functional value of things is inseparable from the ethical motives behind their creation. Exhibition is curated by Vytautas Gečas and Marija Puipaitė.
Exhibition by Moï Ver
National Gallery of Art
13 December 2019 till 23 February 2020
At the height of 20th Century modernism and one of the followers of Moholy Nagy and his concept of New Vision, Moï Ver (1904-1995), alias Moshé Vorobeichik alias Moshé Raviv, was one of the rising stars in European photography. Born in Lebedevo, in Belarus, he wandered through Europe until he immigrated to Palestine in 1934. His whereabouts remained unknown for a long time.
His well known yet partly forgotten three photographic projects in 1931, The Ghetto Lane in Wilna, Paris: 80 Photographies de Moï Ver (with an introduction by Introduction by Fernand Léger), and Ci-Contre - 110 Photos de Moï Ver (that was not published at the time), have remained milestones in the art of the 1930s as he created and imposed a new visionary style in photography. Like his contemporaries who considered the tradition of romantic Pictorialism in photography as decadent and anachronistic he reverted to an almost anti-photographic style that relied on an avant-garde vision under the influence of his teachers at the Bauhaus in Dessau such Klee, Kandinsky, and Albers, and especially Moholy-Nagy.
As a contemporary of artists such as Man Ray, Ilse Bing, Hanna Höch, André Kertész, Brassaï, Germaine Krull or Dora Maar, who were all active in Paris at the same time and like most of them Moi Ver's photographic vision was a combination of innovative painting and advanced unconventional camera practice that yielded radical images. Moï Ver's work is a perfect example of the modernist movement of the early 20th century and reflects the social, cultural, and artistic changes that were taking place at the time.
Decades ahead of his time, the collages, multiple exposures and the combination prints he produced were a vibrant depiction of the dynamism of the modern metropolis and are still relevant and modern as an advanced form of photographic expression which has influenced since then generations of photographers.
Curator is Dr. Nissan N. Perez.