Scandinavian exhibition guide
January / February
10/01/20
HELSINKI
Exhibition by Anu Tuominen
Kunsthalle Helsinki
18 January till 1 March
The Finnish Art Society produces Anu Tuominen's (b. 1961) exhibition in 2020. The exhibition will feature a pick of her popular classics alongside a selection of newer works. Tuominen is known as one of Finland's leading conceptual artists and as an artist who resurrects discarded items salvaged from flea markets. She plays with the colours and shapes of familiar everyday objects such as potholders, buttons and coloured pencils, combining them cleverly with words and ideas.
Anu Tuominen graduated from the Finnish Academy of Fine Arts in 1995. She is the winner of the 2003 Ars Fennica prize and she has exhibited extensively both in Finland and abroad.
"Upcoming: Weather Report – Forecasting Future"
KIASMA
31 January till 16 August
The spring season at Kiasma will be launched on 31 January by Weather Report: Forecasting Future. The exhibition was seen in the Nordic Pavilion at the Venice Biennale last year.
Waether Report: Forecasting Future is themed around the varied relations between the human and nonhuman in an age when climate change and mass extinction are threatening the life on Earth.
Artist duo nabbteeri (Janne Nabb & Maria Teeri, Finland) works with context-specific art. They typically begin by mapping the place where they are working. Their work develops in interaction with the environment, its materiality and its multi-species inhabitants. nabbteeri often base their work on the tiniest life forms observable such as fur beetles or various rotting agents. Coexistence and recycling are close to the heart of the artists, who live in the countryside near the Ostrobothnian coast.
Ane Graff (Norway) combines a broad range of research disciplines, from feminist new materialism to microbiology and chemistry. Her sculptures and installations interrogate conventional and allegedly stable structures and classifications based on science and cultural practices. Graff's works make observable how the human body is exposed to other agencies, such as bacteria, as well as the toxicity of the environment.
Ingela Ihrman's (Sweden) plant-shaped sculptures grow, bloom and wilt. Her works are also comments on the 1970s wave of environmental consciousness but from the queer studies perspective. Ihrman applies ethnobiology to the examination of the relationship of humanity to non-human nature. The installations often include performative element. The subjects and writings include the relations between different forms of life and the concepts of belonging and loneliness.
Generation 2020
Amos Rex
12 February till 10 May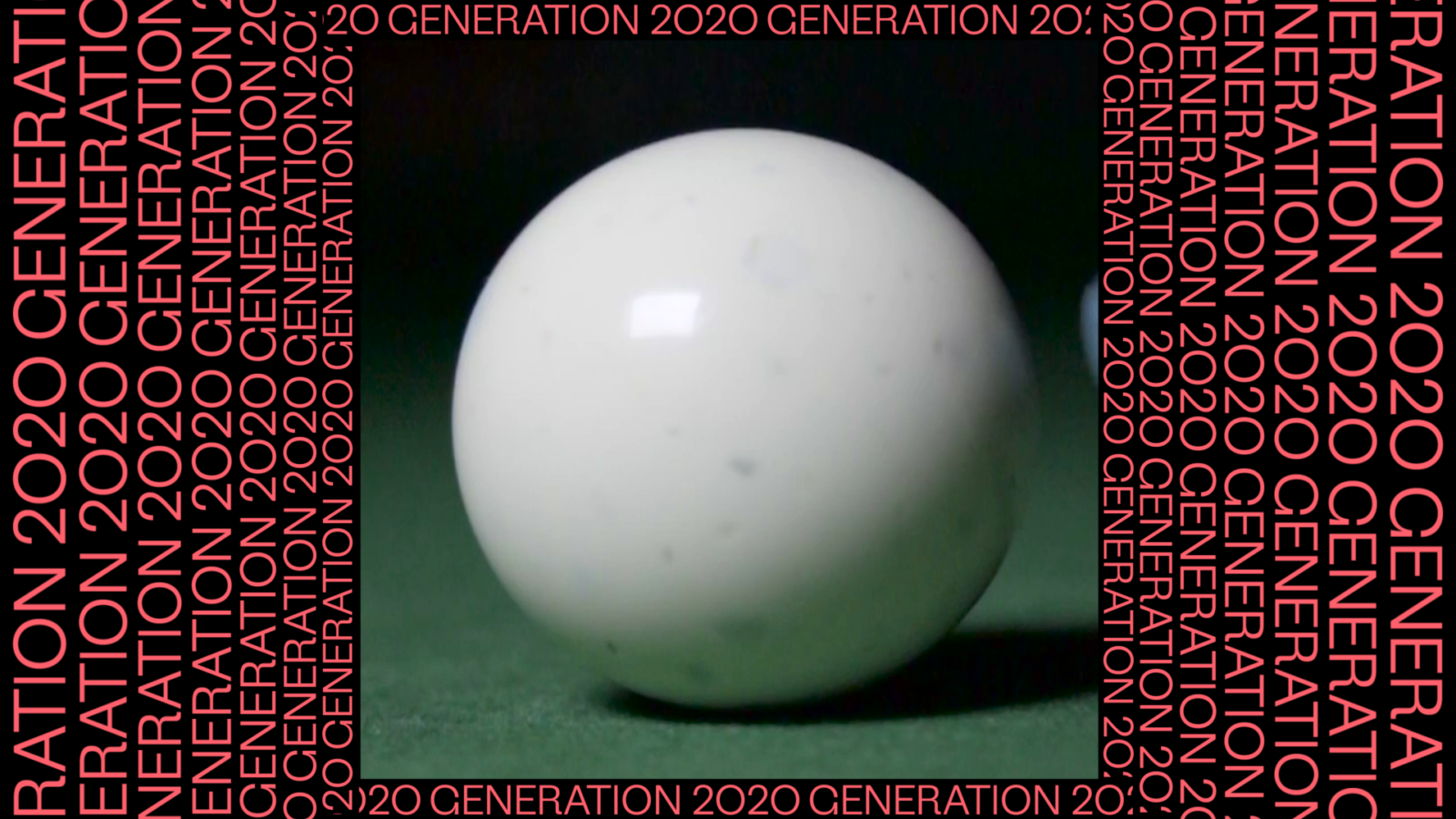 The Generation exhibitions' ambitious goal is to present young art that is on the rise. The first Generation exhibition took place at the Amos Anderson Art Museum in Spring 2017.
Generation 2020 is an extensive exhibition including a total of 80 artists. The open call for the exhibition saw 468 applications and over 1,600 work proposals from artists aged 15–23.
In their works, several applicants explored the human relationship with the surrounding nature and technology – themes that define the future of the rising generation.
The artists were selected by a panel headed by visual artist Hannaleena Heiska. The panel included the Generation 2017 exhibition's artists, Sanni Weckman and Eliel Tammiharju as well as Amos Rex's Museum Director Kai Kartio, Curator Katariina Timonen and Head of Education Elsa Hessle.
Exhibition by Natalia Goncharova
Ateneum
27 February till 17 May
Natalia Goncharova (1881–1962) is known as a central figure in Russian avant-garde art, inspiring experimental artists in both Russia and Western Europe. The exhibition offers a comprehensive overview of the artist's work from the first four decades of the 20th century. Before coming to the Ateneum, the exhibition is on display at Tate Modern in London and the Palazzo Strozzi in Florence.
Natalia Goncharova's bold and innovative work was influential among her contemporaries, crossing the boundaries that typically existed between 20th-century art forms. The exhibition focuses on the artist's most innovative period from the early 1900s to the 1920s, when she inspired experimental artists in both Russia and Western Europe. The exhibition features more than one hundred works, including a large number of paintings, but also illustrations, costumes, sketches of set designs, and recordings of ballet performances. Almost all the works in the exhibition will be seen in Finland for the first time.
Goncharova's extensive artistic work was inspired by folk art and religious icons. Her art was also contradictory: Goncharova could at one moment be taking part in a street performance in Moscow with a painted face, and at the next be working on creating religious art inspired by old icons. In addition to visual art, Goncharova designed costumes and sets for Sergei Diaghilev's famous Ballets Russes. She also created designs for fashion houses in Moscow and Paris, was involved in avant-garde cinema, and provided illustrations for experimental poems.
COPENHAGEN
Two exhibitions at Louisiana
23 January till 17 May
21 February till 21 June
From 23 January till 17 May an exhibition "Hot Pink Turquoise" by Ann Veronica Janssens will be on view at the Louisiana Museum of Modern Art.
Light effects, mists, colour trails & reflective optical illusions. The Belgian artist Ann Veronica Janssens' (f. 1956) mission is to push our perceptions of the known.
As an artist, Ann Veronica Janssens works almost scientifically to push the boundaries of the known. Although her art is not easy to classify, its effect on us as viewers is not to be mistaken. For her, it's not about confirming what we already know. In fact, it aims to locate us precisely at the spot where we open ourselves up again.
While the artist openly acknowledges her inspiration from the Californian Light and Space artists of the 1960s, for her it has always been about conveying an experience of art by simultaneously stimulating the eyes, body and consciousness, and not about observing art from a distance. This is the first time that Ann Veronica Janssens can be experienced in Denmark.
Per Kirkeby (1938-2018) is a key artist in Louisiana's collection, which features works from his earliest beginnings to the very last years of his life. From 21 February till 21 June his work will be on view at Louisiana.
The exhibition in spring 2020 takes a close look at Kirkeby's bronze sculptures and the artist's work with figure and space that also occupied his painting in the early 1980s.
While the bronzes have often played a supporting role in shows of his work, this exhibition will present a majority of Kirkeby's sculptures, sometimes in interaction with individual paintings and drawings, while spotlighting his personal affinities with old masters – Rodin and others – that so typified the intellectual range of his outlook.
The first ever comprehensive presentation of Kirkeby's bronzes, the exhibition will take up the museum's entire West Wing. It is curated by Louisiana's director, Poul Erik Tøjner, who has written several books on and with the Danish artist, including two central volumes, Per Kirkeby: Painting and Per Kirkeby: Sculpture.
Poul Erik Tøjner was also behind Louisiana's big 2002 exhibition 122 x 122 Paintings on Masonite, featuring Kirkeby's Pop art from the 1960s and 1970s. Later, to celebrate Kirkeby's 70th birthday in 2008, he organized a large retrospective, accompanied by a film with the artist.
"Botanical Drift" by Ebbe Stub Wittrup
Copenhagen Contemporary
23 January till 17 May
In the exhibition "Botanical Drift", the artist Ebbe Stub Wittrup addresses national identity and cultural ownership. As the artist follows in the footsteps of the Danish botanist Nathaniel Wallich, a narrative emerges on Western economy and scientific logic as opposed to local knowledge and experience.
Ebbe Stub Wittrup, mostly known for his photographic works, shows a different aspect of his practice in this exhibition. In four installations created specifically for Copenhagen Contemporary's hall 5, he examines phenomena, linking the imperial self-image of past times with present-day global power struggles.
"Botanical Drift" shows a selection of these original sheets of paper in six specially produced showcases in ash wood, one of the wood species discovered and named by Wallich. Using a Western plant classification and naming system as an atlas of the Colonial Age, Ebbe Stub Wittrup paints a picture of the prevailing view of humanity and of the world during this period as well as the beginnings of industrialisation. The story of Wallich reflects a time when Western nations not only conquered large territories by force, but also in terms of language by overwriting local experience and knowledge.
The exhibition at Copenhagen Contemporary is presented in collaboration with Gammel Holtegaard in northern Zealand, Denmark. The two art institutions will be showing solo shows of Ebbe Stub Wittrup at the same time. While the exhibition at Gammel Holtegaard is based on Stub Wittrup's photographic work, Copenhagen Contemporary shows sculptural and installation works. The two exhibitions will give visitors a unique opportunity to experience a broad selection of Stub Wittrup's practice from his photographic works to new site-specific installations.
Charlottenborg Spring Exhibition 2020
2 February till 8 March
The Charlottenborg Spring Exhibition is one of the most important open, censored exhibitions in Europe and has been held annually at Charlottenborg since 1857. It originated as an exhibition showing new works by Danish artists, but today includes participants from many countries. Over the years, the exhibition has presented works by great internationally renowned artists such as Alvar Aalto, Per Kirkeby, Olafur Eliasson, Superflex and many others. The exhibition is organised by Charlottenborg Fonden.
The exhibition allows a considerable number of artists to participate in a major international project and has over the years provided the first significant platform for many emerging artists, while also presenting important new pieces by more established figures.
One of Charlottenborg Spring Exhibition's permanent features is its independent jury, consisting of artists and art professionals from Scandinavia and countries outside of Scandinavia. Jury members are selected based on their understanding of the artist's working practices, as well as for their strong international outlook.
The winner in 2019 of the coveted Solo Award, the Iranian artist Samaneh Roghani (born 1984), will participate in the Charlottenborg Spring Exhibition 2020.
"We are the Alaskan tourists"
ARKEN
29 February till 20 September
From February, a flock of feathered polar bears will gambol through ARKEN's 150-metre-long Art Axis and take over the space like people engaged in a conversation, a dance or a challenging yoga exercise – at least that is how it may appear. If you get close to the bears, their animal features become clearer: the pointed white teeth, the oval black eyes and the sharp claws. But first and foremost, it is the polar bears' lifesize bodies that seem both overwhelming and fascinating.
The polar bears have been created by the Italian-born artist Paola Pivi, who by replacing their recognizable white fur with feathers in bright colours shakes up our familiar view of the King of the North. With their references to colourful feather boas, the energy of the flock suggests festive celebrations, but at the same time the exchange of fur with feathers points to a fragile and uncertain future. Perhaps it is precisely the feathers that enable the bears to survive as the snow melts in the cold north.
Animals are a recurrent motif in Paola Pivi's art. For example, she has had 84 goldfish board a passenger plane that flew across New Zealand, transported two horses up the Eiffel Tower and photographed a crocodile consuming a pile of whipped cream. Like the polar bears, these works offer new perspec­tives on animals and ourselves and stage a complex relationship between nature and culture.
"We are the Alaskan tourists" forms part of ARKEN's exhibition Animals in Art, which besides Paola Pivi presents works by Cory Arcangel, John Baldessari, Richard Barnes, Sophie Calle, Nathalie Djurberg and Hans Berg, Maurizio Cattelan, Mark Dion, Martin Eder, Michael Elmgreen & Ingar Dragset, Annika Eriksson, Daniel Firman, Laura Ford, Douglas Gordon, Damien Hirst, Candida Höfer, Tim Noble & Sue Webster, Patricia Piccinini, Paul McCarthy, David Shrigley, William Wegman and many others.
OSLO
"White to Earth" by Marte Johnslien
ROM
21 January till 23 February
The exhibition "White to Earth" at ROM presents Marte Johnslien's final exhibition as a research fellow at the Oslo National Academy of the Arts (KHiO) and its Art and Craft department. Johnslien's artistic research project, titled Circumstantial Sculpture, is a multifaceted and experimental investigation of sculpture, with a particular focus on ceramic materials and objects. Underlying her work is the conviction that art, because of its ability to express both connections and interstitial spaces, may be persuasively used to illuminate the relationships that exist between specific materials and phenomena.
"A Square on a Sphere", the first part of Johnslien's research was presented at the Lillehammer Art Museum in October 2018 - March 2019. ROM really look forward to present a selection of these works. The title plays on the impossibility of transferring a two-dimensional square to a three-dimensional sphere. In addition to the theoretical aspect of the work, her work also surprises with their playful in shape and tactile surfaces.
The latest part of Johnslien's research is "White to Earth". As the title indicates, a series of ceramic sculptures reveals the aesthetic and conceptual investigations of the material's origins and its way of interacting with other materials. In this project TiO2 is studied through its history and its materiality, where in the final stage – the ceramics – the material returns to a sort of earthly state. In Johnslien's view, art is an effective instrument for highlighting connections. Johnslien's research is based on TiO2 and its reputation for being the white pigment that is purest and most adhesive. It has defined our way of perceiving the world, by virtue of making a host of everyday items and environments whiter or brighter. It is used in paint, plastic, paper, cosmetics, food and medicine. Johnslien's history of Norwegian titanium production begins where the industrial manufacture of TiO2 was developed in about 1910, namely in the ilmenite quarry Titania in Southwestern Norway. From there, she follows the material to Titania's sister factory in Fredrikstad in Eastern Norway, Kronos Titan, where the ilmenite is converted to titanium dioxide and exported to the entire world. Norway produces around 8 per cent of the white pigment sold on the global market, and we are thereby one of the largest manufacturers of whiteness in the modern era. Those who are familiar with Johnslien's career will easily recognise her use of knowledge of society, history and science. In White to Earth she calls attention to the way in which the pigment has affected how we look at the world, and she asks, why isn't this history part of our national consciousness?
Alpha Crucis – Contemporary African Art
Astrup Fearnley Museum
31 January till 17 May
At the end of January, we will be presenting a major exhibition of contemporary art from Africa. The exhibition will highlight the originality and diversity of African artists living and working in sub-Saharan Africa.
Alpha Crucis is the brightest star in the constellation of the Southern Cross, located in the Milky Way. It is one of the most visible in the night sky and indicates the direction of the South. As such, it is often used by navigators, but the star is only visible from the southern hemisphere. For that reason, it was not mentioned in European antique astronomy.
This exhibition at Astrup Fearnley Museet gathers seventeen artists from seven African countries – a constellation of artists from the South, brought into northern sight. Stars in the sky are not connected to each other; they are associated in constellations and given names by astronomers. Here, the curator acts like an astronomer, ordering the cosmos to give coherence that offers a certain reading of the world.
The seventeen artists gathered here originate from numerous countries, belong to different generations and have diverse practices. But what they all have in common is that, living in Africa, they are all able to see Alpha Crucis. Can this be seen as a symbol of hope for a pan-African utopia, in which, despite antagonisms, all African countries look in the same direction towards the same guiding light, and do not need to look north when making their art?
The title 'Alpha Crucis' makes a statement advocating a reorientation of the polarised art world towards the south, in order to fight the ignorance that has endured too long and to shed new light on contemporary African art.
Curated by André Magnin.