Outside the market framework
Independent curator and writer Attilia Fattori Franchini creates a non-commercial film programme for viennacontemporary
19/09/2019
As Arterritory.com has already reported, this year's viennacontemporary (September 26 – 29) is focusing on the fair's parallel programme – non-commercial additional content that exists outside the classical art market framework. One of the most intriguing elements of this niche is Falling Awake, the film programme produced by Italian-born independent curator and writer Attilia Fattori Franchini. It will feature 13 artist-created videos projected onto a 5x3m screen in a specially constructed ten-square-metre space in Marx Halle. Notably, Attilia Fattori Franchini has been given carte blanche in the choice of artists featured – although some of them are represented by galleries showing at the fair, most are not, with home bases ranging from Austria to the US, Italy, Sweden, Germany, Poland, Canada and the UK. The age of the artists and the years in which the films were made are equally diverse, including a 1987 film (American artist Barbara Hammer's No No Nooky Tv) and several brand-new works.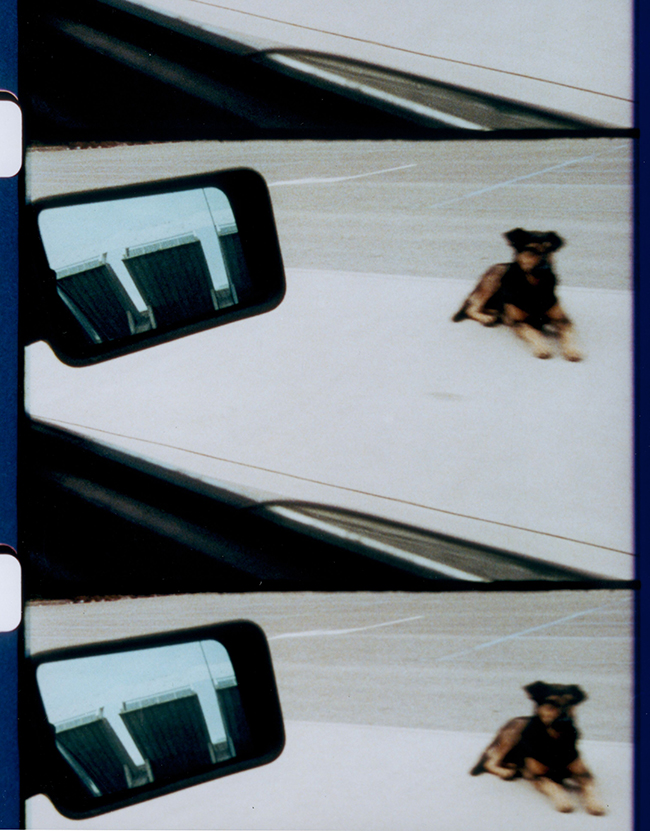 Josef Dabernig, Jogging, 2000. Stills from 16mm footage. Courtesy of the artist
'It is a very separate programme. It is an additional offer that the fair does in supporting artistic practices that are a bit removed from the marketplace and the presentation of the fair. It is really rare to see films in art fairs because video works require attention, which is practically impossible in a classic gallery booth. It is also really difficult to sell a film because it is not an easily collectible format,' Franchini explained to Arterritory.com.
The project consists of a total of 15 films that will be screened one right after the other (i.e. in a 'loop') in an intimate, film-viewing-friendly environment (with headphones), in effect, removed from the fuss and chaos of the fair so that viewers can focus on the artwork in question.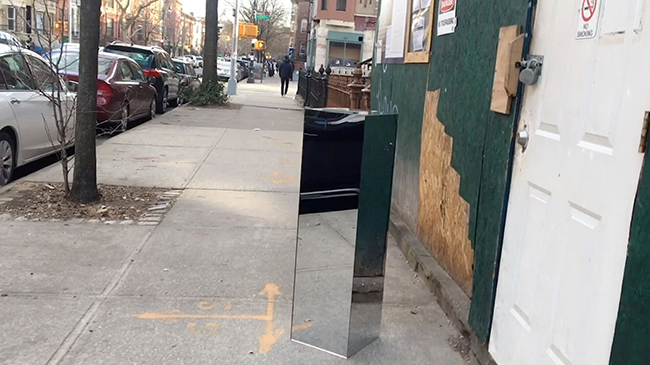 Aria Dean, (meta)models "I" is a crowd (demo), film still, 2019. Courtesy of the Artist and Chateau Shatto, Los Angeles
'The choice was made according the topic of the screening, which is "Falling Awake", and is basically a reflection on a contemporary condition. Looking at the condition of falling as a permanent state, and looking at the idea of the impossibility of stopping the falling; the perpetual mutability of things. The films chosen present complex subjectivities, narrated or abstracted, at times performed by the artists themselves. They reflect on the ideas related to transformation, identity and gender issues, the constant tension between technological development and individuality, power structures, and how they operate on social and economic levels. For example, there are artists who use their own body as an experimental field. The Needle and the Larynx (2016) by Marianna Simnett (UK) documents the artist as she gets an operation to lower her voice in which a surgeon injects her cricothyroid muscle with Botox, thereby paralysing the muscle and lowering her voice. It is a globally used procedure and is normally done in boys who are not developing a lower voice tone in order to make them sound more masculine. At the same time, the film also has a lyrical element – a multipart soundtrack voiced by the artist that recounts the fable of a girl who wants her voice lowered 'so that... it is closer to the groans outside that keep me turning in the night'... Whereas Something For The Boys (2018) by Hannah Quinlan and Rosie Hastings (UK) is about the gay scene in Blackpool, a Victorian-era holiday destination which has become extremely right-wing and conservative; the majority of its inhabitants voted for Brexit, tourists barely visit, yet there is a very vibrant gay scene there. In a utopian and extravagant way, Blackpool's gay nightlife absorbs and reflects the tensions of the town, producing opulent venues and nostalgic drag shows as it also reminds the locals of its historic past.'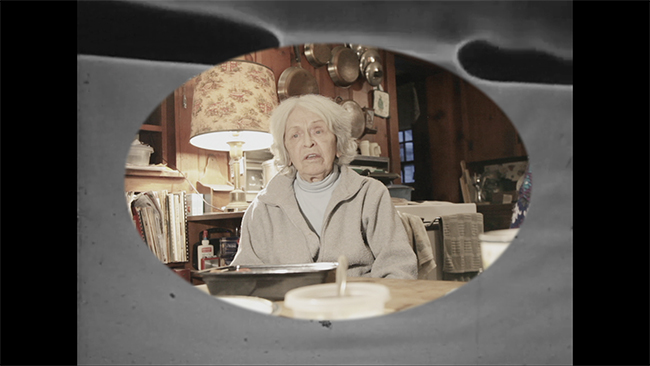 Leslie Thornton, Cut from liquid to snake, film stills, 2018. Courtesy of the artist and Rodeo Gallery, London
Upon being asked if an art fair is the right place for additional content to be appreciated and/or looked for, and isn't it perhaps just a tool for giving the event some 'added value' in a crowded global art market that currently carries at least three hundred art fairs, she responds: 'I would say that fairs that have a parallel curated programme obviously benefit from experimentation because you can also see art that is not been brought to the place with the sole aim of being sold. It allows for more media diversity – by having film, performance, and sound works enter the space of an art fair, it allows for a broader reflection on what is contemporary art. Otherwise, it is often more object-based and less experimental by definition. I think it definitely could be a positive addition.'
Although this is Franchini's first collaborative project with viennacontemporary, it is certainly not her first experience creating additional content for art fairs. She is the curator of BMW Open Work by Frieze, as well as for the Emergent section of miart. Together with Marianna Vecellio, she has also established the artist residency programme Curva Blu in Favignana, Sicily, the purpose of which is to offer 'a place for artists who search for a totally unique condition, where geographical, historical, and social peculiarities can become a source of inspiration and a base for experimentation, new dialogues, and exchange.' Franchini is also a co-founder of the nonprofit platforms bubblebyte.org and Opening Times.

Rosa Aiello,The Coquette, video still, 2018. Courtesy of the artist
'I have always focused my work on creating context; I've always been interested in the space between the galleries and the institutions,' says Franchini. 'To see what is in-between – in the middle, and how you can support the artist in making and in giving a context to their work. Because nowadays, artists are really being pushed to produce; in effect, they are being chanelled into distribution modes...that is so sad. I am examining how one can exit these paradigms and bring something else.'
Falling Awake. Artist list:
Rosa Aiello (CA), Wojciech Bąkowski (PL), Lucy Beech (UK), Josef Dabernig (AUT), Aria Dean (USA), Michael Franz (AUT), Barbara Hammer (USA), Diego Marcon (ITA), Hannah Quinlan and Rosie Hastings (UK), Marianna Simnett (UK), Leslie Thornton (USA), Nadim Vardag (AUT).